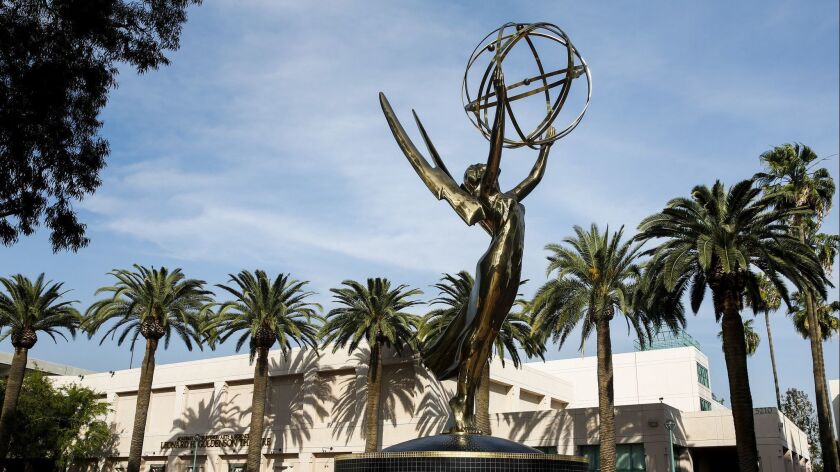 Television's big awards night isn't until the fall, but why wait till then to catch up with the Emmy season's hottest contenders and your favorite actors?
The Envelope invites them all to visit The Times' video studio for exclusive interviews about their current projects, life in Hollywood and to think fast with our Lightning Round sessions. And we invite you to join in. The chats will take place on our YouTube channel. So far, this year's chats have included Richard Madden, Joey King, Trevor Noah, Mark Hamill and more. Watch them here.
Check back every week to see which new guests are on tap for our Emmy Contenders live chat series, and catch up with last year's conversations with Claire Danes, Sarah Silverman, Brian Tyree Henry, Sarah Paulson, Neil Patrick Harris and many more below.
EMMY CHAT: 'So You Think You Can Dance' host Cat Deeley still gets a kick out of her job »
Emmy contender series 2018: Watch interviews with stars from your favorite TV shows
On Now
'Homeland's' Claire Danes talks about the 'magical creature' that is Carrie
31:02
On Now
Betty Gilpin and her 'GLOW' costars bonded in a 'feminist Montessori' pro wrestling way
1:25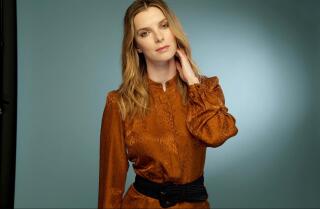 On Now
Betty Gilpin binge-watched 'The Crown' and caught a case of British accent
2:04
On Now
'It's not coal mining, but it's not nothing,' Sarah Paulson of 'American Horror Story: Cult'
23:48
On Now
Sarah Paulson says, 'It was like I had a neck brace,' of her first acting job
2:12
On Now
"American Horror Story: Cult" plays on star Sarah Paulson's real-life fears
2:52
On Now
Daniel Brühl was 'blown away' just reading 'Inglourious Basterds'
2:07
On Now
Puzzling out the mysteries of 'Westworld'? So is Jeffrey Wright, and he stars on the show
32:11
On Now
Brendan Fraser on picking projects 'we care about'
3:09
On Now
'The Chi' star Yolonda Ross says it shows 'we're more alike than we think we are'
1:59
The 71st Emmy Awards will air live Sunday, Sept. 22 on Fox.
---