Let's get political: Golden Globe nominees address racism, sexism and homophobia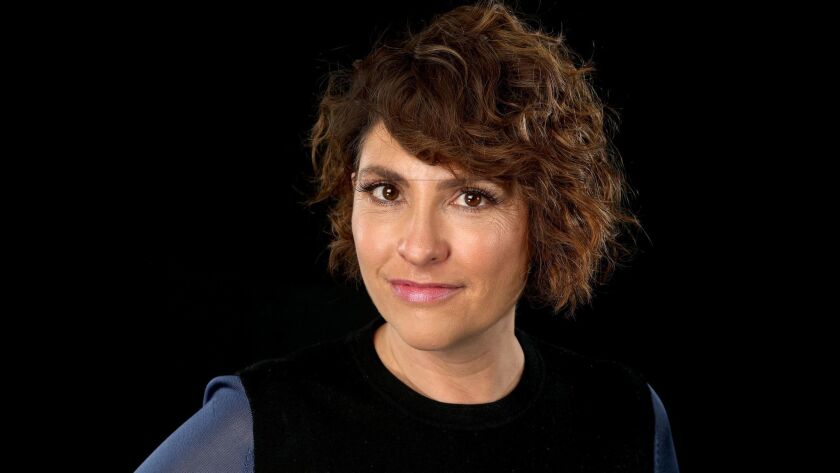 When they received news of their Golden Globe nominations, actors, writers and filmmakers expressed surprise, delight and gratefulness. But in this politically charged year, where issues such as racism and sexism were front and center during the presidential election, many nominees talked about the social relevance of their work.
Jessica Chastain, who received a nod for best actress in a drama for her role in "Miss Sloane," a film about women in Washington, talked about the opportunity to bring gender equality to the forefront.
"I've really been looking at the role women have in our society and we, for some reason, attack women for being prepared and ambitious," Chastain said Monday, referring to criticisms of Hillary Clinton during the presidential campaign. "You hear that being said about actresses or musicians or people who really work hard at their profession that are women, but you don't say that about men. We need to change the perception of women, of what a woman is supposed to be."
Naomie Harris got a supporting actress nomination for her role as a drug-addicted mother in "Moonlight," a film about a young black gay man in Miami that earned six nods. Harris believes the film couldn't have come at a better time.
"It's a very timely movie; we really need this, movies that remind us of our shared humanity, now more than ever," Harris said. "It really just makes me happy that a movie like this is getting the recognition it deserves, because I do think it's one of these movies that has the ability to change the way people look at life and each other."
It's a sentiment her fellow "Moonlight" nominee, Mahershala Ali, endorses.
"The story [of "Moonlight"] is so honest and really highlights his unique truth, and I think people are responding to that because, in some way, in this time, there are so many people who feel that they're outside of the center, that they're not really connected in the same way — especially with what's going on in our country politically," said Ali, a supporting actor nominee. "People just feel like they're a little bit outside of the loop and want to be supported and loved and represented."
A family grappling with their trans father is the subject of the TV show "Transparent." After learning of the show's Golden Globe nomination for best musical or comedy series, creator Jill Soloway spoke out on her disappointment over the election results.
For the forward motion of our nation, to have that regressive feel of actually protecting whiteness and protecting maleness is a shock to the system."
— Jill Soloway
"I think we all thought, eight years of Obama, eight years of Hillary," she said. "We're moving forward. Tolerance is modern. And for the forward motion of our nation, to have that regressive feel of actually protecting whiteness and protecting maleness is a shock to the system."
Soloway also shared her excitement for fellow diverse Globe nominees and her hopes for meaningful change.
"I want to, as a queer person and as a queer content creator, I want to link arms with all people who are otherized. I really look at the coming together of women, people of color, queer people and all otherized people into, as [CNN commentator] Van Jones calls it, a Love Army. "
Gina Rodriguez, star of the series "Jane the Virgin," also addressed diversity in a statement about her Golden Globe nomination.
"How wonderful it is to see an awards show so full of diversity, and not just for diversity sake but because of the phenomenal performances," Rodriguez said.
Even "Zootopia", an animated film that won a Globe nomination Monday, wasn't afraid to tackle difficult topics. Directors Byron Howard and Rich Moore worked with diversity educator Shakti Butler to craft a narrative that addresses discrimination, while reaching out to younger audiences.
"[Butler] talked to us for many years about how destructive bias can be and how subtle it can be," Howard said. "Looking at the past year in the United States, it's good timing for a film like this to come out."
Follow me on Twitter @makedaeaster
ALSO:
Full list of 2017 Golden Globes nominees
In defense of Jonah Hill's Golden Globe nomination
Read our reviews for all the new TV series that were nominated at the 2017 Golden Globes
---
From the Oscars to the Emmys.
Get the Envelope newsletter for exclusive awards season coverage, behind-the-scenes stories from the Envelope podcast and columnist Glenn Whipp's must-read analysis.
You may occasionally receive promotional content from the Los Angeles Times.