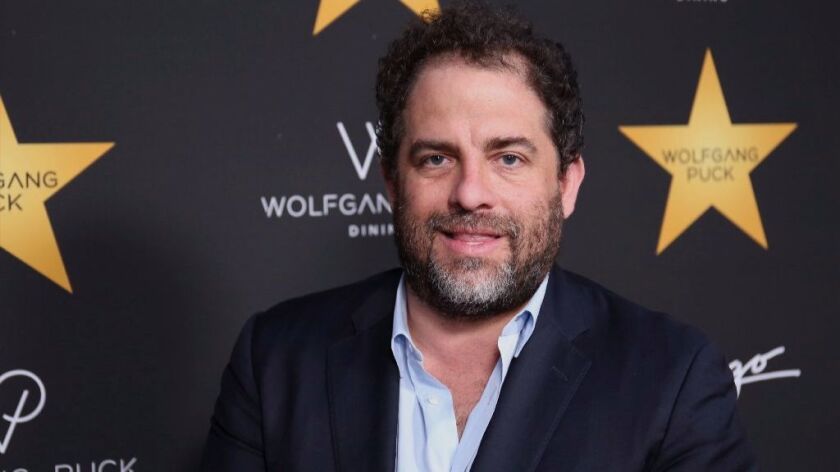 The accounts of six women accusing filmmaker Brett Ratner of sexual harassment or misconduct have ignited a fire among celebrities who have been vocal about taking down elite Hollywood players who allegedly abuse their power.
Actresses Natasha Henstridge and Olivia Munn were among the women who detailed their accounts in an explosive new report by the Los Angeles Times, several of whom alleged that Ratner made aggressive sexual overtures. Henstridge said that the director-producer forced her to perform oral sex, and Munn said that he masturbated in front of her.
Ratner's lawyer, Martin Singer, "categorically" disputed all the women's claims in a 10-page letter to The Times, saying that "no woman has ever made a claim against him for sexual misconduct or sexual harassment" in the two decades that he has represented Ratner.
Additionally, five of Ratner's former assistants who have worked closely with him throughout the years praised him as a boss and mentor and told The Times that they did not witness him misbehave.
Ratner, 48, who has long flaunted his playboy persona, has directed, produced and financed dozens of box-office hits, including "Rush Hour," "X-Men: The Last Stand," "The Revenant" and "Horrible Bosses."
He is the latest Hollywood heavyweight to face allegations of sexual abuse in the aftermath of the Harvey Weinstein scandal, which has ensnared director James Toback, NBC's Mark Halperin, Amazon Studios' Roy Price and Oscar winner Kevin Spacey.
Incidentally, in a January interview with Variety, Ratner said Toback, convicted producer Robert Evans and filmmaker Roman Polanski were among his "closest friends." Twitter users had a field day with that detail.
Since The Times published its story about Ratner's alleged sexual misconduct on Wednesday, Warner Bros. has announced that it will review its $450-million deal with him.
Here are a few reactions to the story, some of which come from the women who accused Weinstein of sexual assault and others who've had various dealings with Ratner.
This story will be updated as more responses come in.
See the most-read stories in Entertainment this hour »
Follow me: @NardineSaad
---
UPDATES:
3:25 p.m.: This story was updated with more reactions.
This story was originally published on Nov. 1 at 12:50 p.m.
---