Now that he's retired, David Letterman is taking a relaxed approach to grooming.
The former late-night host, who bid audiences adieu last May, is essentially unrecognizable in photos from his vacation this week in St. Barth's, where he seems to be disguising himself as a hairless Santa Claus.
Why? Because he can.
Dave's bald head and full beard went public after he was photographed out on a run during his time in the Caribbean. The next day, the 68-year-old's shiny dome could be seen sans sweat as he shopped for groceries with wife Regina Lasko.
His retirement scruff morphed into a short beard around the beginning of June. Of course, it did get longer and scruffier along the way, with Letterman looking full Santa Claus while in Germany last November.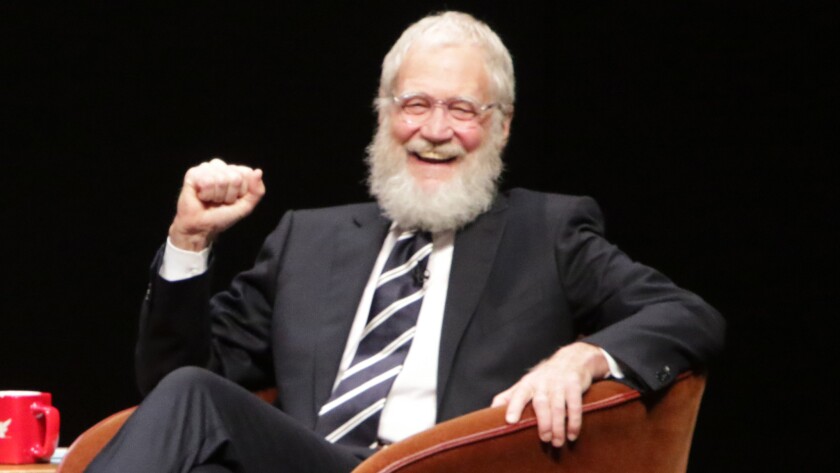 Since then, the beard's been tidied up a bit — but only a bit — while someone kept the clippers running long enough to free Letterman from the stressful chore of styling what he had left on top.
Looks like "no more shaving" made Dave's Top Ten List of reasons to retire.
Follow Christie D'Zurilla on Twitter @theCDZ. Follow the Ministry of Gossip @LATcelebs.
ALSO
David Letterman offers sincerity in making his final round of goodbyes
---