Allegations rolled in one by one, nominations got awards season rolling for real, a classic movie franchise premiered its latest installment and a bullied kid went celebrity-viral, with mixed results. Here's all that news and more from this week in entertainment.
Misconduct allegations remain never-ending story
First, "Super Size Me" filmmaker Morgan Spurlock outed his own questionable behavior in a social media post and declared himself "part of the problem." Then he stepped down from running his production company. Celebrity chef Mario Batali apologized for his alleged behavior and stepped away from his restaurant empire, then got fired from "The Chew."
More women stepped up to accuse Dustin Hoffman of behaving badly in the 1970s and '80s, while his first accuser wrote an essay about how hard it was to get such stories published. The New York Police Department opened an investigation into allegations of sexual misconduct against Russell Simmons — allegations that grew in number Wednesday via reports from the Los Angeles Times and New York Times. The music mogul hit back Thursday against several rape accusations, saying he would prove himself innocent.
Also vowing to fight back was Tavis Smiley, after PBS suspended distribution of his nightly talk show due to "multiple, credible allegations" of sexual misconduct. "To be clear," Smiley said, "I have never groped, coerced or exposed myself inappropriately to any workplace colleague in my entire broadcast career."
Thanks for nothing, Globe and SAG Awards nominations
On Monday, nominees for the 2018 Golden Globe Awards were announced. The 2018 Screen Actors Guild Awards nominations followed on Wednesday. Of course, some people were very happy about the announcements, but Jada Pinkett Smith wasn't one of them. With both groups honoring film and TV, there were some small-screen surprises and big-screen bobbles: With the Globes showering love on "The Shape of Water" and the SAGs digging "Three Billboards Outside Ebbing, Missouri," both groups sent mixed messages that left the Oscars' best-picture race seemingly wide open.
Curtains rise on 'Star Wars: The Last Jedi'
"I want to dedicate tonight to Carrie, who is up there right now flipping me the bird," writer-director Rian Johnson said at last weekend's Shrine Auditorium premiere of "Star Wars: The Last Jedi." He was referring, of course, to the late Carrie Fisher, a.k.a. Gen. Leia Organa, who appears throughout the movie. Early reactions were positive, and the series' "most exciting iteration in decades" is expecting a huge opening weekend.
Bullied boy's viral-video drama is so very, very 2017
After tear-jerking video of Tennessee sixth-grader Keaton Jones talking about being bullied went viral, Hollywood's A-list quickly lined up to be his new best friends. Then photos featuring the Confederate flag on his mom's Facebook page sparked a backlash. Because that's what happens in the United States, circa 2017. Still, many supporters stayed firm, saying it was about Keaton, not Keaton's mom. "I knew that it could be great, and I knew that it could be awful," she said on a morning show. "And it has been."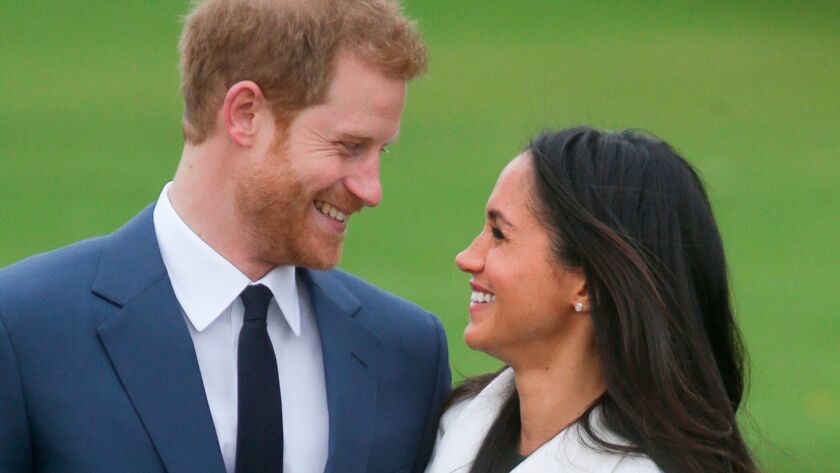 Domestic Goods — and Bads: Prince Harry and fiancée Meghan Markle announced their wedding date. … Dwayne Johnson has a third baby on the way. It's his second with girlfriend Lauren Hashian. … Harry Styles emergency-hosted "The Late Late Show" on short notice while James Corden and his wife welcomed their third child. … John Stamos and fiancée Caitlin McHugh are expecting a baby, making him a first-time father. … Philip Seymour Hoffman's partner, Mimi O'Donnell, opened up about the late actor's addiction and relapse.
Trumped: Seth Meyers dissected Omarosa Manigault Newman's sudden departure from the White House. … Stephen Colbert celebrated Trump-backed Roy Moore's loss with a cowboy ballad. … Hollywood in general celebrated Doug Jones' win in the race for a Senate seat from Alabama.
R.I.P.: Pat DiNizio, lead singer of the Smithereens, died at 62. … Howard Gottfried, who produced "Network" and "Altered States," died at 94. … Bruce Brown, who turned surfing into a cultural phenomenon with "The Endless Summer," died at 80. … Photographer Bob Seidemann, who shot iconic images of Janis Joplin and the Grateful Dead, died at 75.
Bonus links: Here's the story behind the "Crazy Ex-Girlfriend" song about you-know-what. … How woke was 2017 at the movies? … Thirteen characters you need to know before seeing "Star Wars: The Last Jedi." … Dig deep into the strange romance at the heart of "The Shape of Water."
Did You Hear …? runs Saturday in Entertainment at latimes.com.
cdz@latimes.com
Twitter @TheCDZ
---