Jennifer Lawrence dubbed Forbes' highest grossing actor of 2014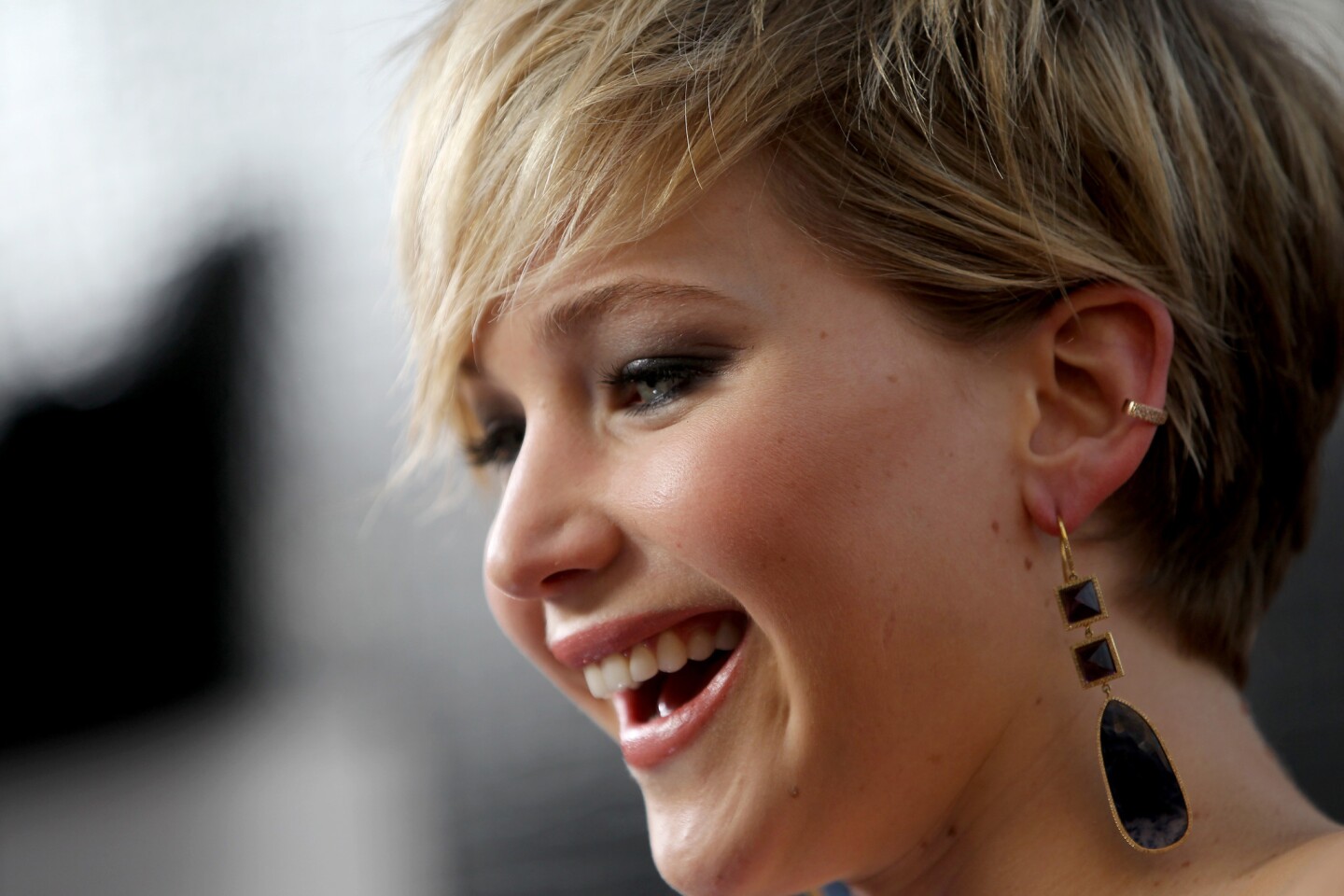 Whether she's leading an indie film or starring in a top box-office saga, Jennifer Lawrence is one to be watched. We highlight the movie darling's beginnings and upcoming endeavors.
(Rick Loomis / Los Angeles Times)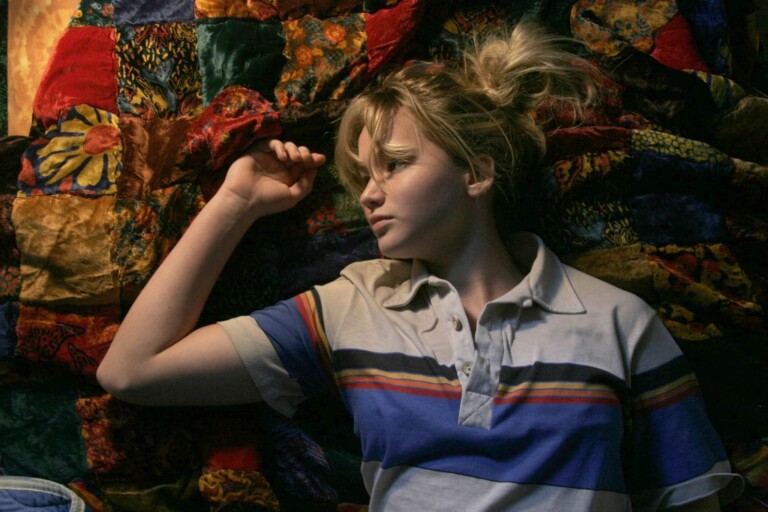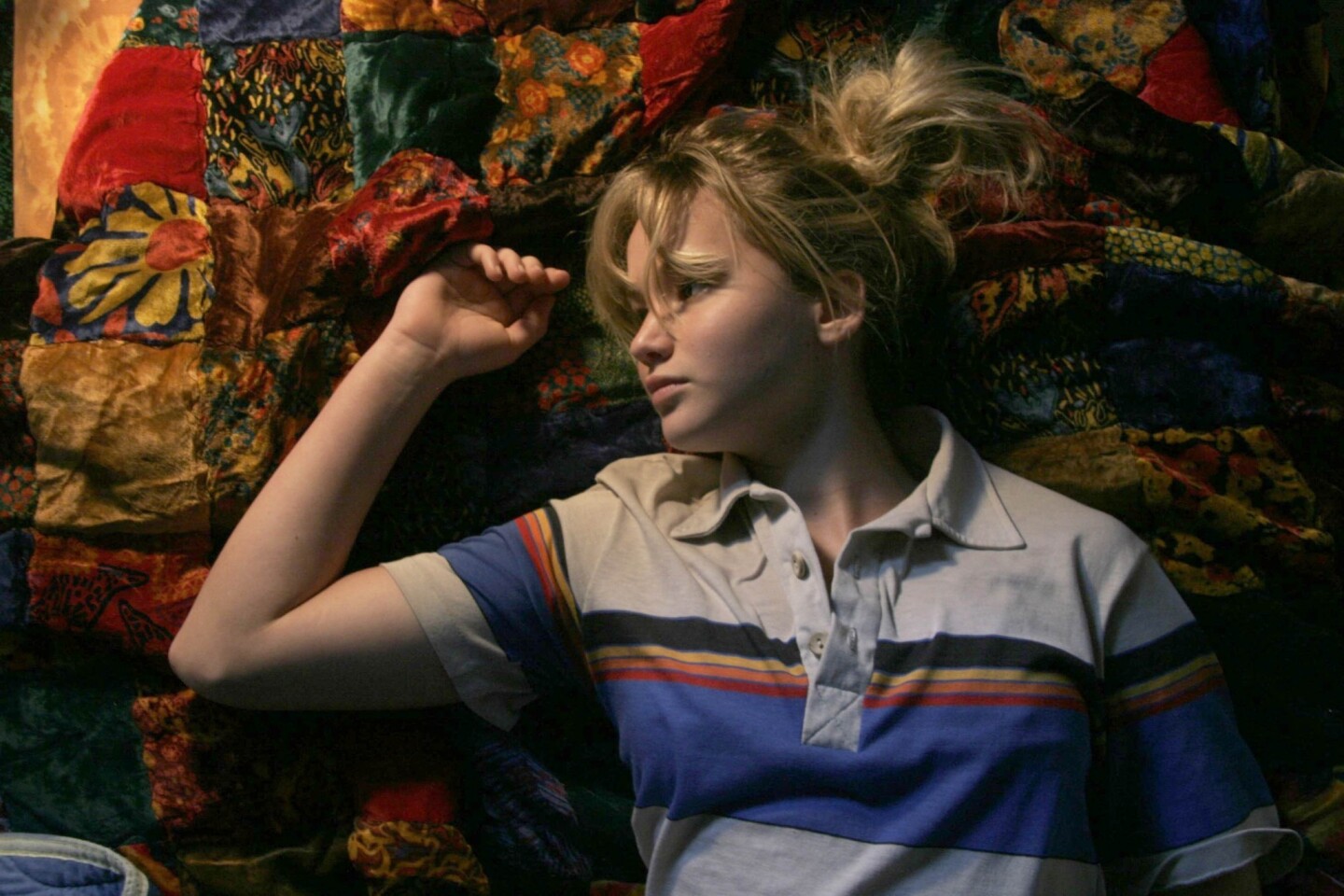 The Kentucky native begged her parents to live in New York for a summer, hoping to break into the industry at 14 years old. She later moved to Los Angeles to launch her career and was cast in the sitcom "The Bill Engvall Show" (2007), and later in indie drama "The Poker House" (2008), pictured.
(Phase Films)
Lawrence sustained her indie film path by starring in the drama "Winter's Bone," pictured. The producers of this film initially rejected Lawrence; they feared her good looks weren't right for the grueling role. She appeared at the New York casting call once more and proved them wrong.
(Sebastian Mlynarski / Roadside Attractions)
Her performance in "Winter's Bone" was so riveting, she earned an Oscar nod. And unlike in the film, Lawrence wasn't afraid to put her good looks on display when she arrived at the 2011 Academy Awards in a figure-hugging red Calvin Klein gown.
(Kirk McKoy / Los Angeles Times)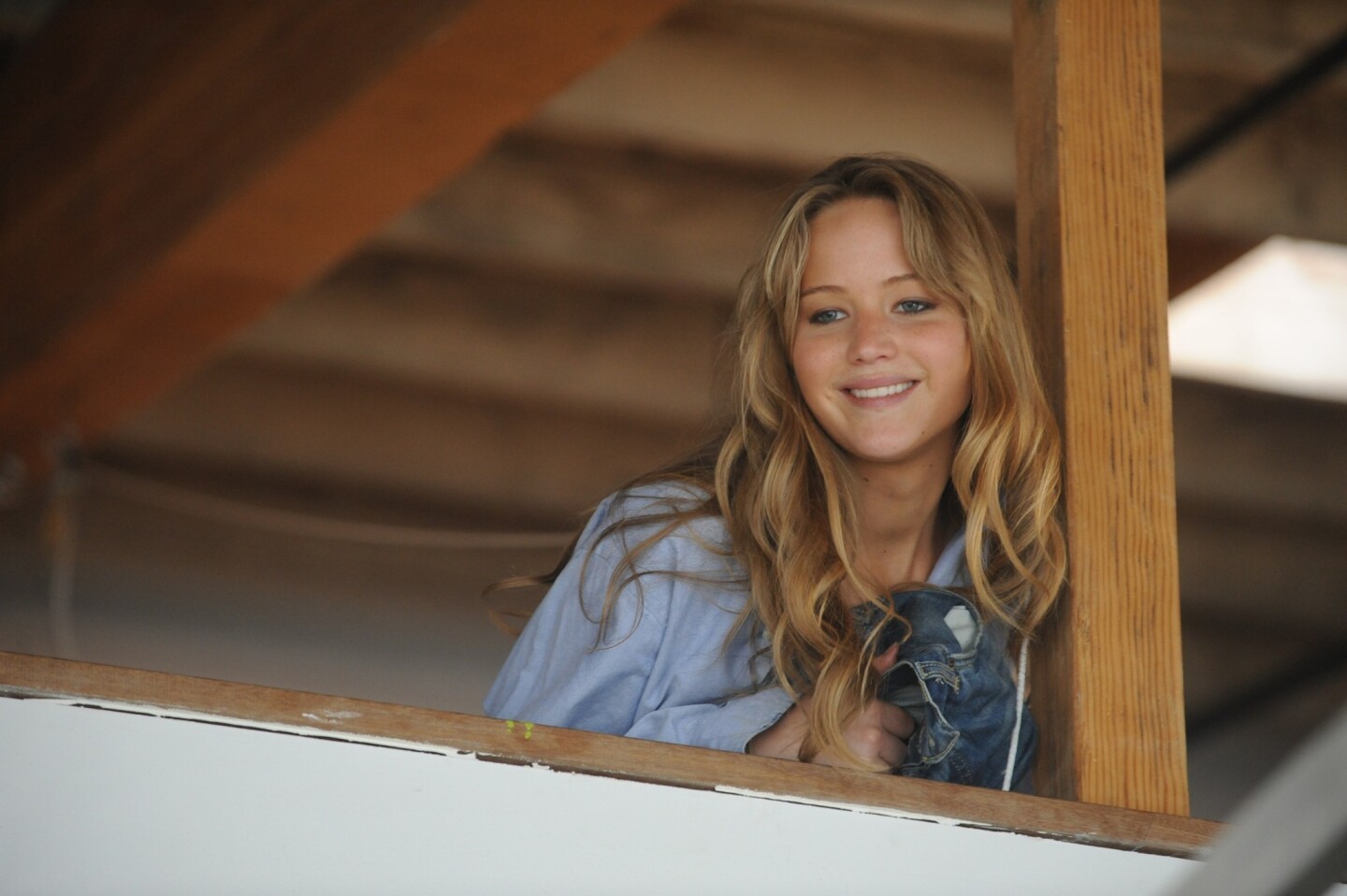 In 2011, Lawrence appeared in another Sundance Grand Jury Prize indie movie (first was "Winter's Bone") when she played a small role as the sweet, temporary girlfriend, Sam, to actor Anton Yelchin's Jacob in "Like Crazy," which also starred actress Felicity Jones.
(Fred Hayes / Paramount Pictures)
Changing gears quite a bit, Lawrence played a blue shape-shifting creature in the sci-fi reboot film "X-Men: First Class." It took seven hours of makeup to turn Lawrence into her character Mystique. On set, Lawrence met Nicholas Hoult, who became her on-again, off-again beau.
(Murray Close / Fox)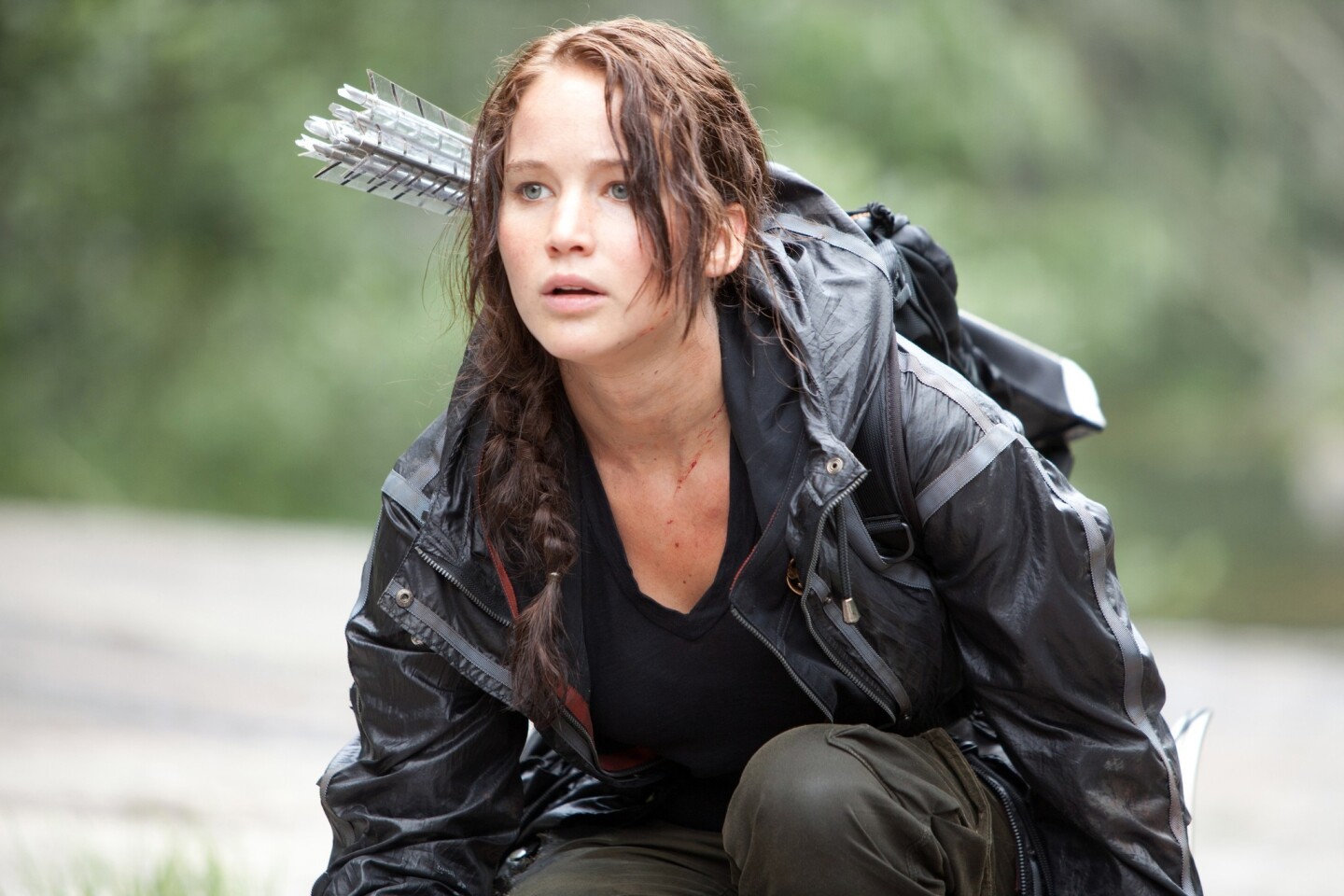 While Lawrence was a fan of Suzanne Collins' bestselling novels, she was hesitant to take the role of Katniss Everdeen in the film "The Hunger Games," knowing it would shoot her fame to another level. After three days of consideration, she accepted the offer and things took off.
(Murray Close / Lionsgate)
The Academy of Motion Picture Arts and Sciences tapped Lawrence to reveal the 84th Oscar nominations alongside academy President Tom Sherak. She donned a Prada blue/black eyelet outfit from the spring/summer 2011 collection for the occasion.
(Al Seib / Los Angeles Times)
In her first collaboration with a luxury brand, Lawrence was named the new face of French fashion house Dior, replacing actress Mila Kunis. She followed in the fashionable footsteps of Charlize Theron, Marion Cotillard and Natalie Portman.
(Kirk McKoy / Los Angeles Times)
Lawrence returned to indie films in the romantic comedy "Silver Linings Playbooks." She portrayed recently widowed Tiffany Maxwell, who meets Pat Solitano (Bradley Cooper), a teacher with bipolar disorder trying to reconcile things with his wife.
(Jojo Whilden / Toronto International Film Festival)
Turning to horror films, Lawrence portrayed a teen in for a shock after befriending a young man (Max Thieriot). The thriller was shot before Lawrence was cast in "The Hunger Games," but the production company waited to release the film to capitalize on Lawrence's fame.
(Relativity Media)
Her portrayal of Tiffany Maxwell in "Silver Linings Playbook" earned Lawrence her first Oscar for leading actress. As she was called to stage for her win, she took a tumble on the Oscar stairway in her Dior Haute Couture gown - but it seemed to make her all the more lovable.
(Al Seib / Los Angeles Times)
Reinforcing her status as a fashion icon, Lawrence landed a coveted spot on Vogue's largest issue, the 902-page September issue. Shot by Peruvian fashion photographer Mario Testino, Lawrence was featured in a country-themed spread in the thick of roses in every hue.
(Vogue)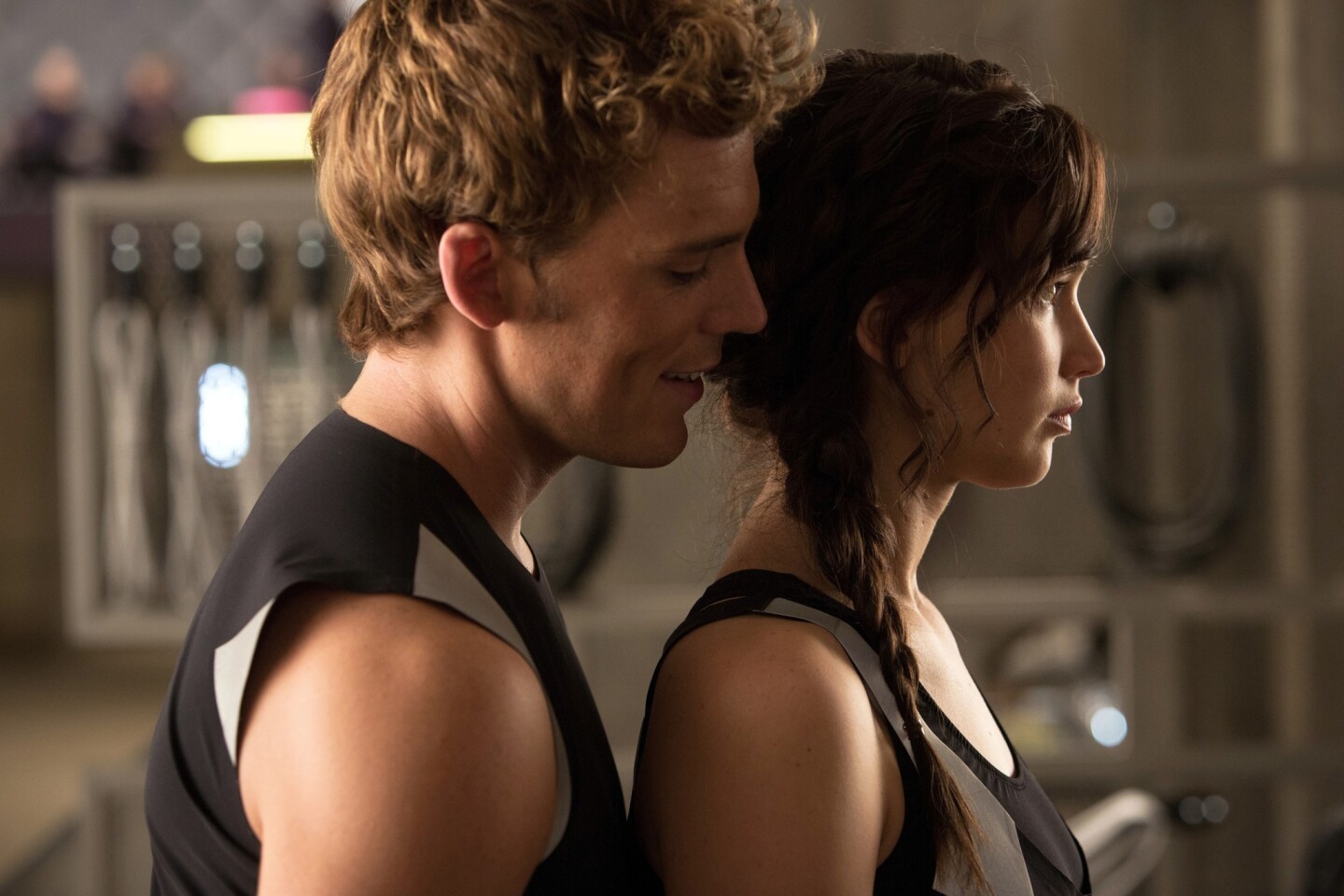 In the second installment of "The Hunger Games," slated for release Nov. 22, Lawrence reprises her role as Katniss Everdeen. She and Peeta Mellark (Josh Hutcherson) become targets in the Capitol after their win in the 74th Hunger Games ignites a revolt in the districts of Panem.
(Murray Close / Lionsgate)
Alongside Christian Bale, Amy Adams and Bradley Cooper (once more), Lawrence starred in the drama "American Hustle." The tale followed the ins and outs of a 1970s sting operation, based on a screenplay documenting an FBI Abscam operation. The film earned 11 Oscar nods in 2014 but no wins.
(Francois Duhamel / Columbia Pictures)
Lawrence revealed her pixie haircut -- a solution to dye damage and overstyling -- in November 2013 just before a global fan day to promote "The Hunger Games: Catching Fire." She "just cut it off" because it "couldn't get any uglier," she quipped.
(Jennifer Lawrence / Facebook)
When Lawrence attended the 2014 Golden Globes on Jan. 12, she made an impression on the red carpet with a puffy Dior gown (not to mention a photo bomb on Taylor Swift) and on the stage when she took home the supporting actress Golden Globe for her role in the movie "American Hustle."
(Lawrence K. Ho / Los Angeles Times)
The cast of "American Hustle" took home the most important accolade of the evening at the 2014 Screen Actors Guild Awards: the best cast prize. The win marked Lawrence's second SAG Award after her 2013 lead actor win for "Silver Linings Playbook."
(Al Seib / Los Angeles Times)
In perhaps one of the most memorable moments of the 2014 Oscars, and certainly the most viral, host Ellen DeGeneres recruited a who's who of Hollywood, including Lawrence, to snap a Twitter portrait. The pic, retweeted by more than half a million people, knocked Twitter offline for a few moments.
(Al Seib / Los Angeles Times)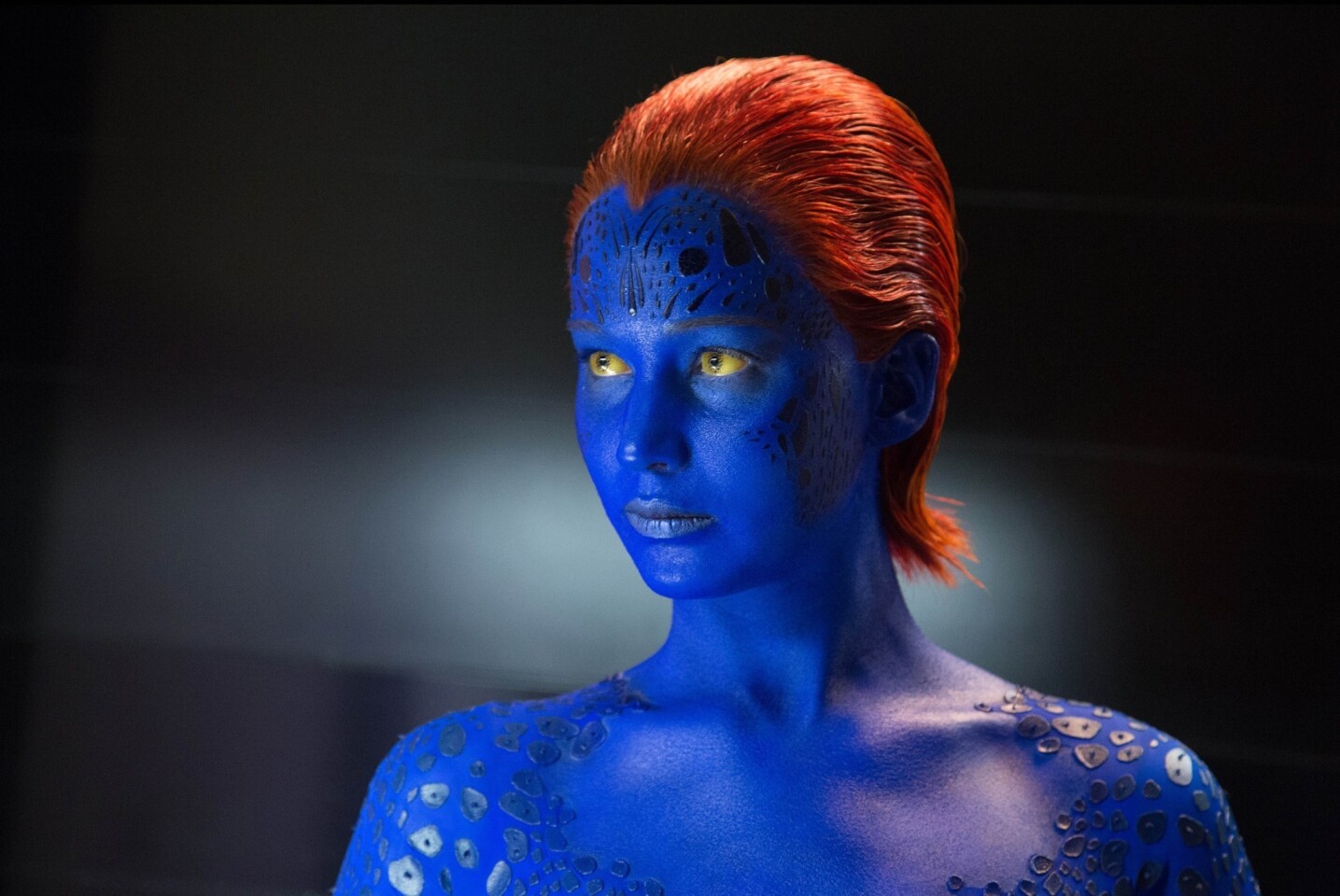 Lawrence reprised her role as shape-shifting Mystique in the sci-fi adventure "X-Men: Days of Future Past." Along with Lawrence, Oscar-winning actresses Anna Paquin and Halle Berry also packed a punch with their roles. Mystique was originally portrayed by Rebecca Romijn.
(Alan Markfield / 20th Century Fox)
Making it official (for the second time), Lawrence and actor Nicholas Hoult split in August 2013. The pair, who met while filming "X-Men: First Class," had a difficult time making their relationship work due to their busy, not to mention highly successful, schedules.
(Tullio M. Puglia/Getty Images; Craig Barritt/Getty Images for Snowlodge)
What began as a rumor proved to be true after it was confirmed that Lawrence and Coldplay frontman (and Gwyneth Paltrow's ex) are an item. The new couple have yet to be publicly photographed together. Pictured, Lawrence attends the iHeartRadio Music Festival, in which Martin performed.
(Isaac Brekken/Getty Images for Clear Channel; Kevin Winter/Getty Images for Clear Channel )
In a major breach of celebrity accounts, Lawrence was among a number of victims whose nude and risque images leaked online. She kept mum for nearly one month, until she landed the October 2014 cover of Vanity Fair and broke her silence, saying she felt angry but not apologetic.
(Arthur Mola / Arthur Mola/Invision/AP)
Come Christmas 2015, Lawrence will star in director David O. Russell's rag-to-riches tale "Joy," centered on Miracle Mop inventor Joy Mangano. Lawrence said Russell approached her through a text, and she happily obliged.
(Mike Coppola/Getty Images; Kirk McKoy / Los Angeles Times)
Lawrence, with Evan Peters, suited up to play Mystique a third time in Bryan Singer's "X-Men: Apocalypse."
(Alan Markfield / AP)
It's good to be Katniss Everdeen... and Mystique: Jennifer Lawrence has officially been named this year's most bankable box office star.
The Oscar winner earned Forbes' lofty title of highest-grossing film star of the year thanks to her genre blockbusters "X-Men: Days of Future Past" and "The Hunger Games: Mockingjay Part 1," the latter of which is still in theaters and still earning her a pretty penny.
The 24-year-old's films are believed to have grossed $1.4 billion at the box office worldwide this calendar year, the magazine said, citing global movie grosses from Box Office Mojo and summing up the earnings from each actor's films for the year.
Meanwhile, the goofy "It" girl came in second after Sandra Bullock on the financial magazine's list of highest-paid actresses, pulling in $34 million from June 2013 to June 2014.
The nominal honor also comes in the same year that she was the target of a nude photo scandal as well as it being revealed that she and co-star Amy Adams were paid less than their male co-stars in "American Hustle" -- that latter tidbit came via leaked emails revealed in the massive Sony Studios cyber attack.
Last year, Lawrence landed the 10th spot on the top-grossing actors list by earning an estimated $700 million. Dwayne "The Rock" Johnson was the magazine's 2013 box office champ, raking in $1.3 billion, but he isn't among this year's top 10. However, Lawrence's "X-Men" co-stars James McAvoy, Michael Fassbender and Hugh Jackman are.
In 2014's No. 2 spot is actor Chris Pratt, whose films "Guardians of the Galaxy" and "The Lego Movie" grossed an estimated $1.2 billion globally. Marvel's comic book-inspired "Guardians" is on track to be the year's highest grossing film domestically.
Scarlett Johansson ranked third, earning $1.18 billion at the global box office mainly due to "The Avengers" franchise's "Captain America: The Winter Soldier." The first-time mom also starred in smaller sci-fi thrillers "Lucy" and "Under the Skin."
"Transformers" star Mark Wahlberg and "Captain America: The Winter Soldier's" Chris Evans landed the fourth and fifth spots, respectively.
For the full list, click here.
Follow me on Twitter @NardineSaad.
---
Inside the business of entertainment
The Wide Shot brings you news, analysis and insights on everything from streaming wars to production — and what it all means for the future.
You may occasionally receive promotional content from the Los Angeles Times.