Can Marvel's ultra-violent character 'The Punisher' be used to understand trauma victims?
Days before New York Comic Con's sneak peek of "The Punisher," Marvel and Netflix decided to pull their next collaboration out of the convention entirely.
The plan had been to simulcast the first two installments of the 13-episode series for fans all the way from the Nuit Noire (Black Night) event in Paris. But in the wake of the Las Vegas shooting on Oct. 1, an attack that left 58 people dead and hundreds more wounded, the studios decided to postpone the screening and push the official premiere back to Nov. 17.
A respectful decision for a series that stars a comic-book character known for his gun violence and featuring a title sequence depicting the slow assemblage of a sniper rifle.
"I wholeheartedly agreed with it," said showrunner and executive producer Steve Lightfoot by phone. "I think the decision they made was absolutely the right one."
Fewer than two weeks shy of the delayed premiere date, the U.S. experienced yet another horrific mass shooting with the 26 lives taken in a church in Sutherland Springs, Texas, on Nov. 5.
With the conversation about gun control and gun violence escalating, can a character whose only real superpower is being extremely efficient with a weapon offer audiences something more than gore? Is there an audience for the adaptation of this ultra-violent character?
Series star Jon Bernthal ("The Walking Dead") is acutely aware of the political climate surrounding "The Punisher," but views this new iteration of the antihero as a complicated examination of grief and trauma, not an exploitation of assault.
Frank is a guy who is in unbelievable pain, and there's an unbelievable cost to the violence that he's gone through in his life.
— Jon Bernthal
Which would make it a pretty big deviation from the past R-rated film translations of the character Frank Castle.
"If I've created a guy who lionizes [violence], I've failed miserably," said Bernthal by phone. "I don't want you to look at him and say, 'This guy's clearly a hero.' That's never how I've looked at him, and that's never been the purpose. Frank is a guy who is in unbelievable pain, and there's an unbelievable cost to the violence that he's gone through in his life."
Created by Gerry Conway, John Romita Sr., Ross Andru and Stan Lee, the Punisher first appeared in the 1974 comic "The Amazing Spider-Man" No. 129. Dressed in full-body armor with a white skull (his insignia) emblazoned across his chest, the assassin was originally hired to murder your friendly neighborhood Spider-Man. As years passed, the character transformed, and origin stories by authors like Garth Ennis painted a deeply bloody back story.
Before he was the Punisher, he was Frank Castle, husband, father and Marine. After several years overseas on active duty (yet another fearful and grim time for the figure), Castle returned home only to witness the mob execute his entire family. This action would forever tilt the moral scales inside him, sparking an epic vendetta with very little room for negotiation. It was simple: All villains will be punished.
That the Punisher doesn't wear a cape or come with any special superpowers is what attracted Bernthal, 41, to the character in the first place. "His pain in the darkness is what makes him so powerful and so tragic," said the Washington, D.C., native.
Shifting away from the rooftop battles that introduced the complicated Castle during Netflix's "Daredevil," this version of the Punisher spends most of his downtime plagued with self-loathing. There's still plenty of action, and a story arc steeped in the classic revenge narrative familiar to fans. But, when he's not engaged in combat, Castle is usually reliving the murders of his family members or other disturbing and violent visions via intense hallucinations.
"His struggle comes right from the comics," Bernthal explained, reeling off a list of seemingly unanswerable questions about his Marvel persona. "Is the real Frank Castle this guy who loves his family and wants them to live in the suburbs and have a quiet family life? Or is the real guy most happy standing neck-deep in blood and guts, and in war? Is this the guy who he actually really wants to be? Is this the only way to quiet the beast? And was the beast really created by losing his family, or was the beast always there inside of him?"
In an attempt to address (but not necessarily answer) these questions, Lightfoot and Bernthal turned to real-life veterans, many of whom populate the series as extras.
"We did a lot of research reading personal memoirs of accounts from military personnel," Lightfoot said. "We had a military advisor read every script and a CIA advisor come in and just push that element of the show."
Indeed, a large part of the action takes place within the confines of a veterans' support group, following members as they assimilate back into society. "In talking to a lot of these really elite soldiers, it's a real issue," Bernthal said. "How do you return to real life when you've become so at home in this world with unbelievable stakes, unbelievable bonds between soldiers? When you create a family abroad, how do you go back to your family at home?"
So will "The Punisher" confront the concerns Americans currently have about gun violence?
"I hope so," Bernthal said. "I hope it makes people think. That's the best thing that art can do is not try to answer those questions, but to try to ask them and to hold a mirror to society and make you wonder why.
"There are some people that will look at Frank Castle and the way in which he tries to go forward and live his life after his family's been taken from him and say that he's an advocate for vigilante justice or potentially that this show sort of glorifies that in some way. For me, that's not how I see it.… I think that whether you agree or disagree with his actions, my job is to empathize with the man and to try to understand his pain and, to the best of my ability, try to portray that. I hope that we've done it justice."
See the most-read stories in Entertainment this hour »
The Best Moments of Comic-Con 2017: 'Star Trek: Discovery,' 'Blade Runner' and more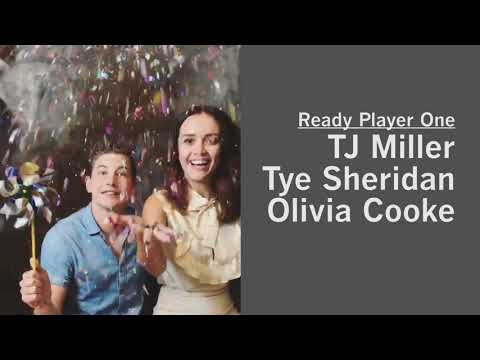 On Now
Video: Inside the LA Times studio at Comic-Con
On Now
The stars of "Riverdale" talk season 2 at Comic Con
On Now
"Stranger Things" Cast At Comic-Con 2017
On Now
Watch: The cast and writers of "Ready Player One" talk Easter eggs and Spielberg's nerd cred at Comic Con
Twitter: @MdellW
ALSO:
'Westworld' stars confront the nature of the fembot
Negan promises he's 'just getting started,' but have 'Walking Dead' fans already seen enough misery?
For the love of monsters: An insider tour of Guillermo del Toro's Bleak House before his LACMA show
Get our L.A. Goes Out newsletter, with the week's best events, to help you explore and experience our city.
You may occasionally receive promotional content from the Los Angeles Times.