Starz's 'American Gods' aims to dig deep into Neil Gaiman's universe, show runner says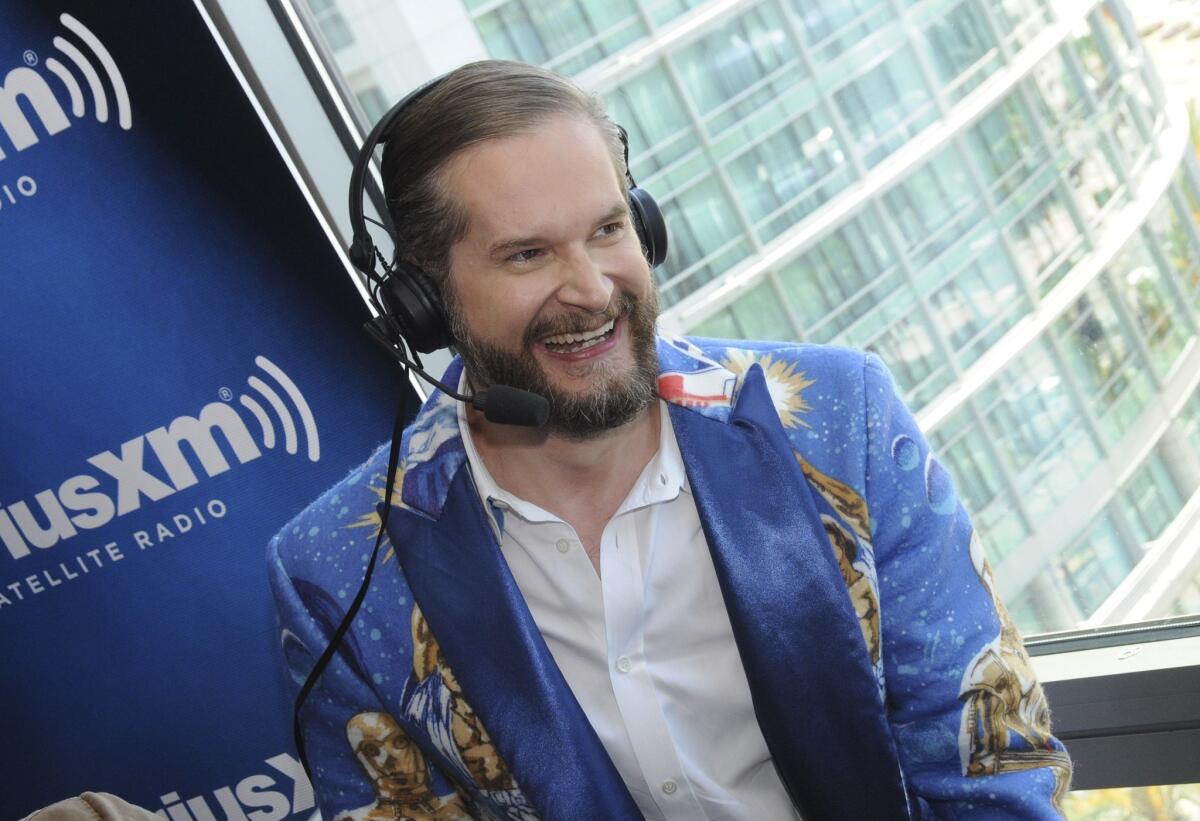 New details are emerging about the upcoming Starz adaptation of Neil Gaiman's "American Gods," as Bryan Fuller spoke recently about what fans can expect from the series.
In an interview with Crave, Fuller spoke a little about the overarching direction of the series, saying: "Potentially what we're looking at with American Gods is developing a Marvel Universe, not with superheroes but with gods. As detailed and integrated as the Marvel Universe is, and doing that with deities is something that excited all of us."
Fuller's comments about an expanded universe come specifically when questioned about how they might include Gaiman's "Anansi Boys" into "American Gods," a complicated task, given that they don't yet have rights to "Boys," though he is hopeful they will in the future. It's a position familiar to Fuller, given the rights issues over "Silence of the Lambs" that he faced when show-running NBC's "Hannibal."
See the most-read stories in Entertainment this hour >>
The idea of an expanded "American Gods" universe seems particularly reasonable in light of Fuller's comments that he hoped to dig into Gaiman's source material to the extent that "the book 'American Gods' is actually the 'Reader's Digest' version of the story."
As for the opportunity being afforded to the writer's room to examine issues of faith without judgment, Fuller expounded, "We're actually given the ability to talk about fate and belief, and the rules which we use to navigate society being challenged in a fashion that is not anti-religion, but not necessarily letting religion off the hook entirely," before continuing, "Every one of us is prone to a delusion-like belief and that feels like it's an exciting arena to talk about humanity in a way that I haven't been able to do before on a show."
And if that weren't enough to keep audiences salivating until the "American Gods" anticipated premiere in 2017, Fuller promises a show chock-full of Jesuses, "There's as many Jesuses as there are cultures that believe in Jesus," stopping short of promising a scene with many arguing Jesuses.
"I won't say, but stay tuned. That's kind of your answer."
Follow me on Twitter at @midwestspitfire.
Get our L.A. Goes Out newsletter, with the week's best events, to help you explore and experience our city.
You may occasionally receive promotional content from the Los Angeles Times.