Chris Evans is not quite done playing Captain America, says 'Avengers' co-director Joe Russo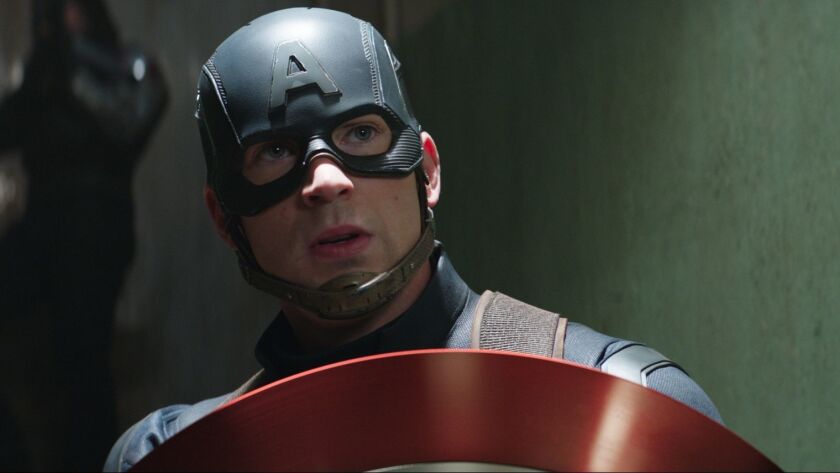 Chris Evans may not have actually hung up his Captain America shield just yet.
At least according to Marvel Cinematic Universe director Joe Russo, who told the Associated Press that Evans is "not done yet."
"I think it was more emotional for him than us," Russo said about Evans' last day of filming on "Avengers 4." "Only because he's not done yet. I don't want to explain what that means but the audience will soon understand what I'm talking about."
In October, Evans posted a heartfelt message on Twitter that he had officially wrapped filming on "Avengers 4."
"Playing this role over the last 8 years has been an honor," Evans said in a tweet that many fans interpreted as a possible farewell to the character.
Evans has been playing Steve Rogers, a.k.a. Captain America, since 2011's "Captain America: The First Avenger."
In addition to "Avengers: Infinity War" and its untitled follow-up, Russo and his brother Anthony have directed two solo "Captain America" films — 2014's "Captain America: The Winter Soldier" and 2016's "Captain America: Civil War."
"These stories are reflective about how my brother and I feel about life and the way that we see things," Russo said about these films. "For us it really is about, in what ways can we surprise the audience and tell a very challenging story we think is reflective of life."
While Russo did not reveal any specific details about "Avengers 4" in the video interview, he did confirm that at this point in time the movie is about three hours long.
"Avengers 4" is scheduled to hit theaters May 3, 2019.
Twitter: @tracycbrown
---
Your essential guide to the arts in L.A.
Get Carolina A. Miranda's weekly newsletter for what's happening, plus openings, critics' picks and more.
You may occasionally receive promotional content from the Los Angeles Times.