In a divisive political climate, E3 shows that maybe video games had it right all along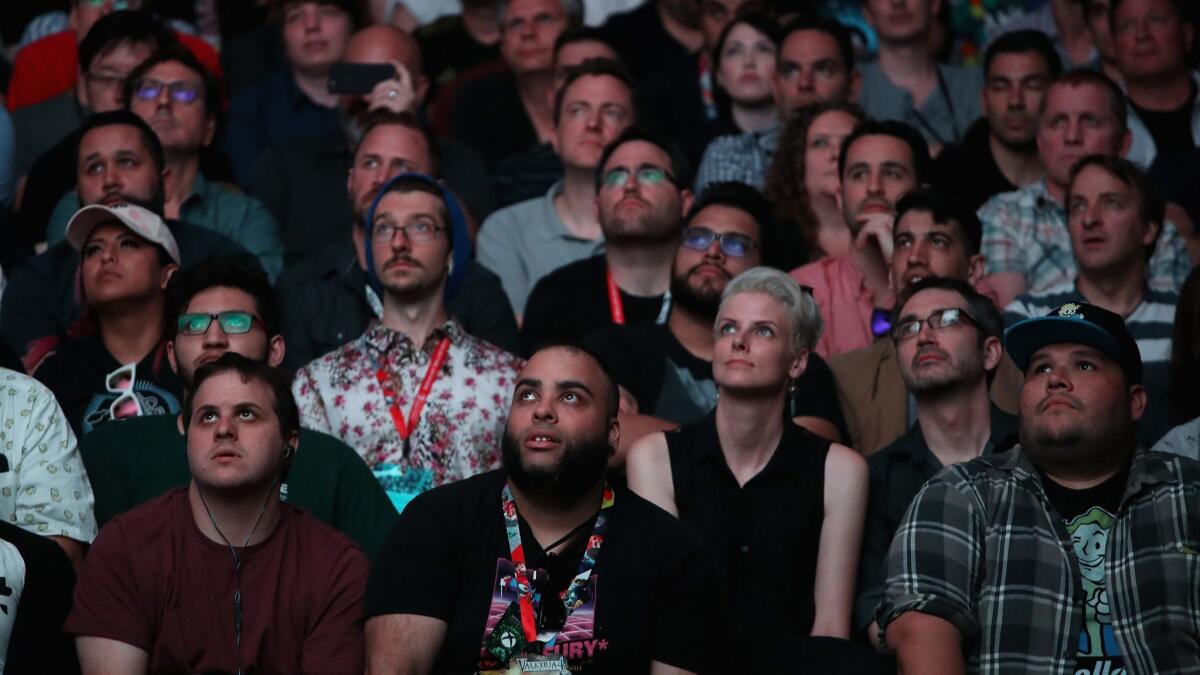 Death, mayhem and promises of "badass demons": The video-game marketing extravaganza that is the Electronic Entertainment Expo (E3) has been striking some familiar chords in the run-up to its Tuesday opening.
But even this escapist-celebrating medium, it seems, can't avoid the realities of life in 2018.
Amid the bombast and teasers for games that are months or years away from release, audiences in pre-show sessions across Los Angeles last weekend previewed a quiet game that aims to meditate on crippling depression and suicidal thoughts. There was also a fast-paced and fervent war game that slows down to illustrate the horrors of battle on families and communities, and the latest installment of a Nazi-battling shoot-'em-up that pits two women leading a resistance against a world of white supremacy.
While the game industry has often been accused of lacking subtlety, today's world beyond gaming is one increasingly built for bluntness.
At roughly the same time Sunday evening that actor Robert De Niro was denouncing President Trump with an expletive at the Tony Awards, a gaming executive was on stage using the same curse word about Nazis.
When E3 shifted last year from an industry-only gathering to one that sold some 15,000 of 60,000-plus slots to the ticket-buying public, its focus shifted too.
Media-trained spokespeople still will be demonstrating carefully choreographed snippets of games inside the Los Angeles Convention Center, while next door at L.A. Live a series of talks dubbed the E3 Coliseum will illustrate the industry's pop culture reach as well as more serious aspects of games.
A smattering of the games at E3, whether intentional or not, increasingly reflect our often divisive, confusing and stressful political and social climate.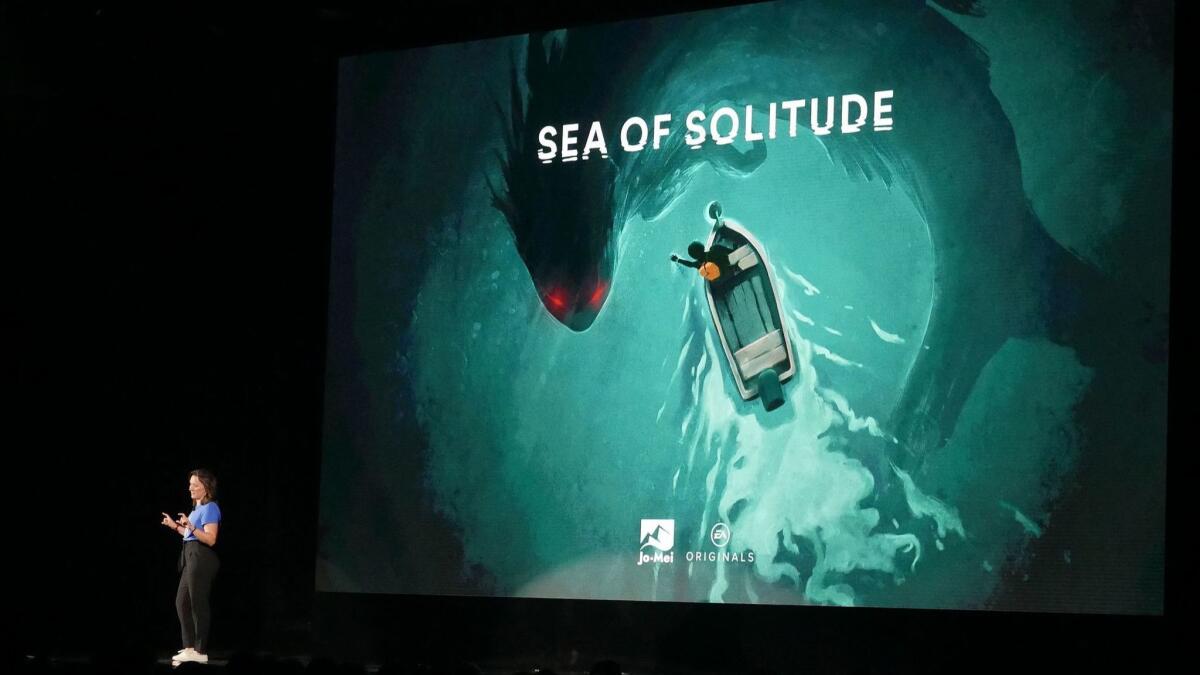 "Sea of Solitude," for instance, tackles paralyzing loneliness and depression by putting players in control of a young woman named Kay, who sees herself turning into an unrecognizable monster in her darkest moments. The game from Cornelia Geppert is being developed by Berlin studio Jo-Mei Games and will be published next year by Electronic Arts, a company best known of late for its "Battlefield" and "Star Wars" games.
"It's everywhere, this topic," said Geppert. "Four or five years ago, a lot of things came together. Friends were struggling with really major depression, and I had certain incidents in my family and then more famous people started to commit suicide."
She credits creating the metaphorical game as helping her conquer her own insecurities and exhaustion that resulted from going out in public.
"I talked with one good friend who had major depression and she told me when she was really down she felt like a bad person," Geppert said. "Of course, if you have this darkness inside — anger and all this stuff — and you imagine it all burst out, how would you imagine it? A monster. This was a natural way to imagine how all the dark feelings and dark things you had in your head turned to the outside."
It's one of the many games garnering attention at this year's E3, including such hotly anticipated blockbuster games as Sony's sequel to "The Last of Us," Nintendo's latest entry in its "Super Smash Bros." franchise and From Software's just-announced "Sekiro: Shadows Die Twice," a darkly mysterious adventure set in 1500s Japan.
Adding a bit of seriousness to E3 isn't a shift that happened in a vacuum. Independent developers such as Geppert have for years brought more thoughtful experiences to the game world. Yet today, when a war can feel one misguided presidential tweet away from occurring, the post-apocalyptic fantasy of many a major E3 game doesn't feel so absurd.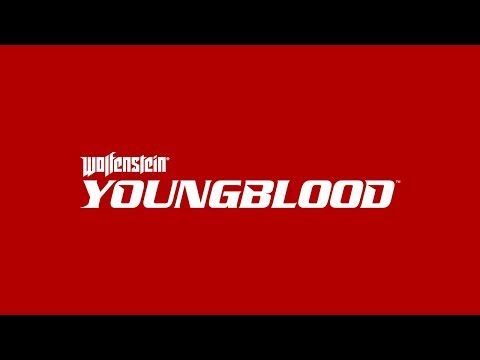 Bethesda's "Wolfenstein: Youngblood," the upcoming game in a franchise set in an alternate timeline in which the Axis powers prevailed in WWII, fast-forwards to 1980, bringing its Nazi imagery uncomfortably close to present-day hate speech. In turn, "Youngblood" may appear less like a dark twist on a history that never happened and more like a game that exposes beliefs that have inspired acts of horrific violence.
Centering the game on two female protagonists adds to its political power, not only by having women battle a group with expressively regressive views on femininity, but also by ushering in more gender diversity to a medium that has long lacked it — and a community that doesn't always handle it with grace.
Dice's "Battlefield 5," for instance, recently came under attack by some fans online for daring to put a woman combatant on the cover of its WWII game. The company's creative director Lars Gustavsson over the weekend stressed the need for games to reflect the diversity of their creators and the audience that plays them, and the studio also doubled-down on its mission. New clips of one of "Battlefield's" single-player vignettes revealed an emphasis on a young, female Norwegian soldier.
Elsewhere, Ubisoft's sequel to "The Division" shifted its images of near-future terrorist-induced mass hysteria from New York to Washington, D.C. Even the post-nuclear landscapes of the "Fallout" series have been transformed in its newest game to a more recognizable West Virginia. Games whose violence once felt exaggerated now almost seem ripped from the headlines.
When asked if games should address the real world, Mike Nichols, chief marketing officer for Microsoft Studios, said, "Of course, you can have some [games] that are just puzzles and some that are fantasies … but to a lot of us it's a form of storytelling, one where you can immerse yourself in this world and make choices."
Large publishers have long emphasized that their games were solely about play — not politics — and no doubt throughout the course of E3 many developers will shy away from questions about real-life concerns.
But the answers are in the games themselves as the line between fact and pixel-based fiction is more blurred than ever.
Follow me on Twitter: @toddmartens
Get our L.A. Goes Out newsletter, with the week's best events, to help you explore and experience our city.
You may occasionally receive promotional content from the Los Angeles Times.