The Roots shame all other 'Game of Thrones' recappers in less than a minute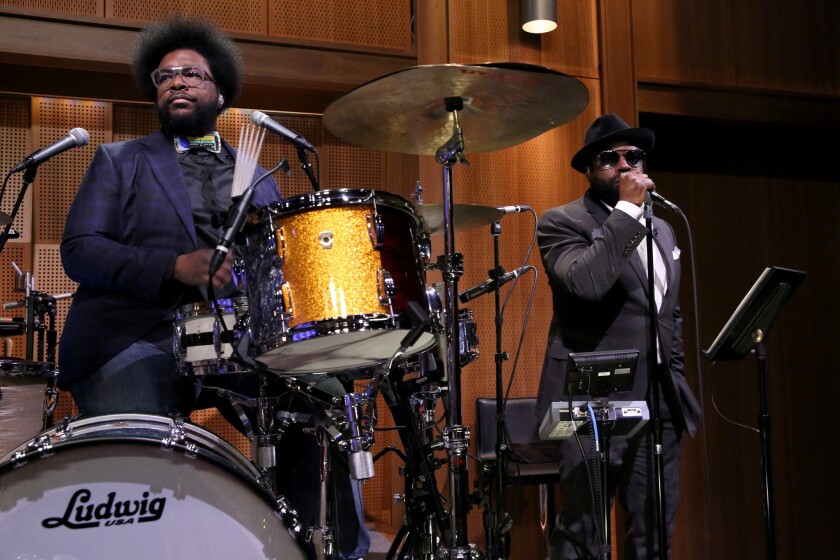 Let's be honest with ourselves: It's exhausting to try and keep up with HBO's "Game of Thrones." But the Roots can do it in less than a minute. Move over all other Internet recappers, you just got served.
The adaptation of George R.R. Martin's fantasy series generally features six different plots mashed together into a single hour-long episode, and if you miss it on Sunday night, it can be a real bear to catch up. Or maybe you just need a break from the show's truly appalling lack of dragon content and/or the great abundance of nudity but still want to stay abreast (heh) of what's happening on the show.
Like us on Facebook to watch exclusive live video chats with TV stars from your favorite shows>>
Thankfully, "The Tonight Show Starring Jimmy Fallon" has you covered. Rather, they have you covered if you missed the Season 6 premiere that aired last Sunday.
In what should absolutely become a recurring feature on the show, Tariq "Black Thought" Trotter, member of Fallon's house band "The Roots," rapped a summary of the premiere in a minute.
Not only is it impressive, it's also informative!
Check out the video below and understand that there are spoilers for the Season 6 premiere of "Game of Thrones" — because that's what the video is about.
Follow me @midwestspitfire
MORE:
'Game of Thrones' recap: The latest on Dany, Jon, Sansa and Arya
In Season 6 'Game of Thrones' goes off-book but, as always, keeps us guessing
'Game of Thrones': Three-eyed raven soothsayers, pinball games and Faye Dunaway -- inside the L.A. premiere
---