"Game of Thrones" cast reveals what awaits their characters in season seven.
Trying to pry information about the seventh season of "Game of Thrones" out of the cast from Westeros is like trying to separate a Targaryen queen from her dragons.
But we tried our best to glean a few details about all our "GoT" faves from a brief interlude with the cast earlier this week before tonight's big HBO premiere.
What did we learn? Well, quite a bit if you're willing to read between the lines. Kit Harington promised plenty of character meetups, and we're fervently hoping that includes his own character Jon Snow and the unbreakable Daenerys Targaryen (Emilia Clarke). We discovered what life at the Citadel is like for Sam (John Bradley), and Isaac Hempstead -Wright teased a new, zen Bran Stark. Ten points to Aidan Gillen for saying absolutely nothing while still maintaining an air of mysteriousness. Clearly, he's learned a few things from playing Littlefinger.
Here's a rundown of what each actor had to say about the new season:
Gwendoline Christie — Brienne of Tarth
"What I can say is that when we last saw Brienne of Tarth she was floating away in a boat and that she will be back on dry land. And that Brienne will be forced to realize her own independence in terms of her own independent mind and what she believes to be right and wrong, not just in service of someone else."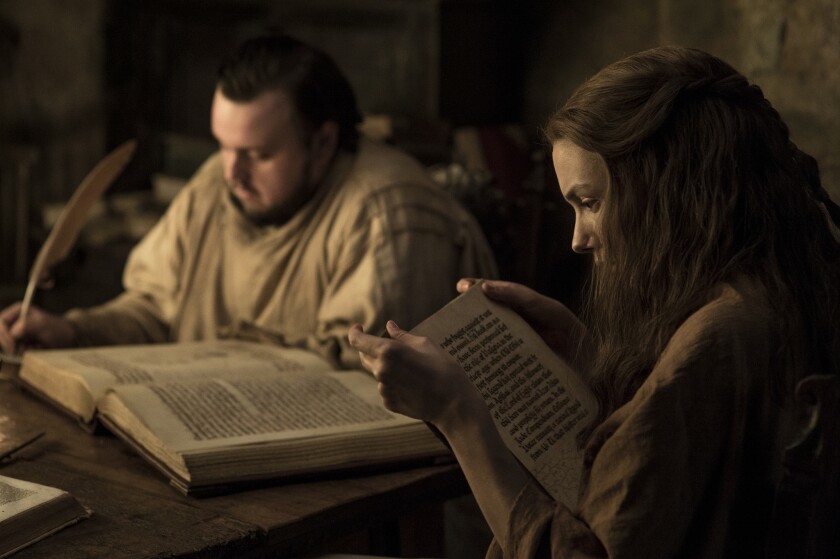 John Bradley — Samwell Tarly
"You left Sam at the end of Season 6 finally arriving at the one place in the world where he feels he can be accepted. He's been the perennial outsider all his life, being told that what he loves and what he's passionate about is worthy of derision and will never actually affect the world in any positive way. And if you can't swing a sword, then you're not any use as a man. He's never really believed that, but now for the first time in his life he's in a place where nobody else believes that either. He's finally accepted for who he is, and his unique set of skills can be put to best use."
Isaac Hempstead-Wright — Bran Stark
"He is now the three-eyed raven, which means, he knows that he has this information for a reason, and he knows he has a purpose and he has to fulfill that. I think he's got this very zen, calm attitude where he knows exactly what he has to do with it."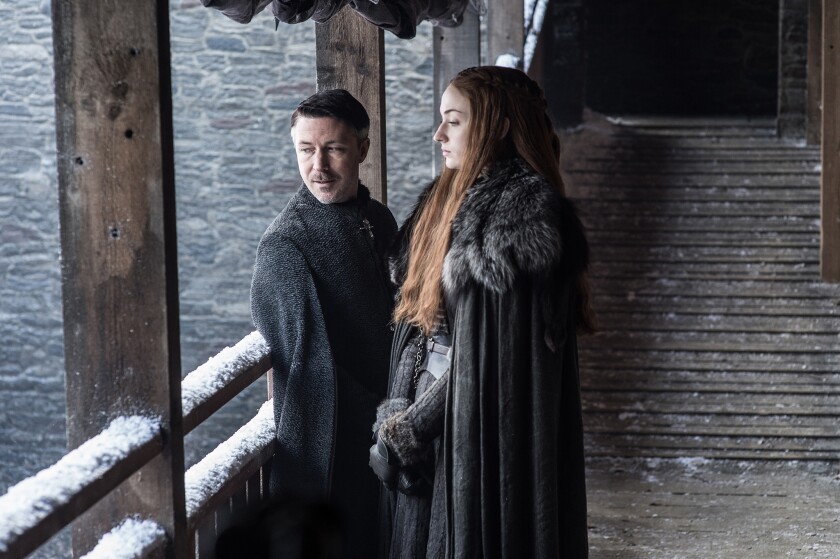 Aidan Gillen — Petyr 'Littlefinger' Baelish
"It's a very precarious world. Even for someone who's as good at making his plans come to fruition in the way that he wants them to… you never can tell, particularly as the stakes are ramping up."
Kit Harington — Jon Snow
"[While reading the scripts] I was sort of blown away. I've never read a season like this. It didn't feel, in some ways, like 'Thrones.' 'Thrones' you're used to a kind of slow pace of people journeying from one place. For maybe a whole season they're journeying and missing people along the road and not meeting the people they're meant to meet. And this year, everything just moves at a completely different pace and everyone meets, people meet. All the kind of meetings you're expecting, might happen. So that was the crazy thing this year."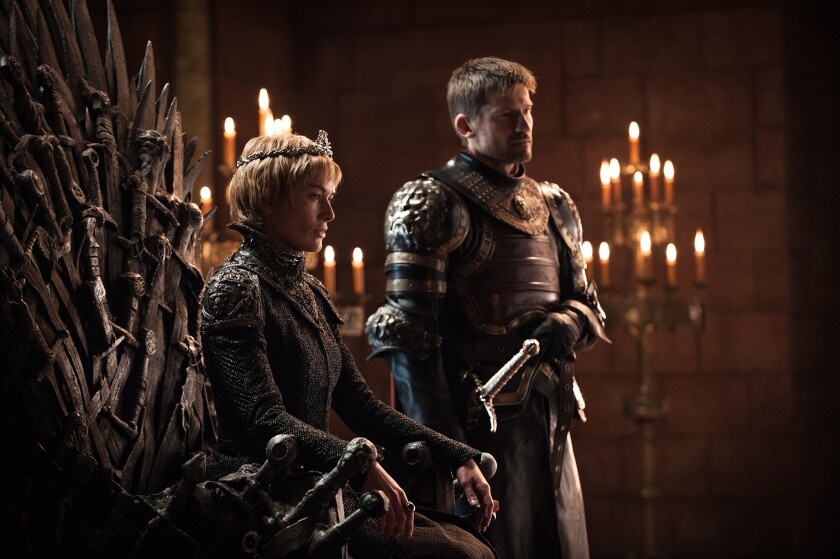 Nikolaj Coster-Waldau — Jaime Lannister
"The journey continues for this weird couple of Cersei and Jaime and now, of course, she's got the power, she's now the queen of the seven kingdoms but, as he points in Episode 1, I think I can say that, he says, 'Well, when you say seven it's more like one or two because we have nothing but enemies out there.' So they have to deal with the fact that she's gone a little crazy."
The new season premieres on HBO Sunday at 9 p.m.
See the most-read stories in Entertainment this hour »
On Now
Cast of 'American Gods' drop divine secrets on the new Starz series
On Now
Liam Cunningham and Isaac Hempstead on finding the humor in 'Game of Thrones'
On Now
Acting opposite a giant Hollywood monster on 'Kong: Skull Island'
On Now
Luc Besson takes us inside his next space odyssey 'Valerian and the City of a Thousand Planets'
On Now
Norman Reedus on the secret Walking Dead' cast Comic-Con ritual
On Now
The cast of 'Orphan Black' reveal what they want to see resolved in the series finale
On Now
'Supergirl' cast on inspiring little girls to pick up a cape of their own
On Now
Video: Comic-Con: Wishing there could be a body swap between Fitz and Mac on 'Agents of S.H.I.E.L.D.'...
On Now
Charlie Hunnam on the hyper-stylized antics of 'King Arthur: Legend of the Sword'
On Now
Comic-Con: Ana Gasteyer and Wyatt Cenac on 'People of Earth'
Twitter: @MdellW
ALSO:
Where were we? Catching up with 'Game of Thrones'
'Game of Thrones': Three burning questions and six characters we'd like to see play a big role in Season 7
---