Feedback: Pet advice for Bella Thorne, a petition that tried to keep Paul Williams out of the home he built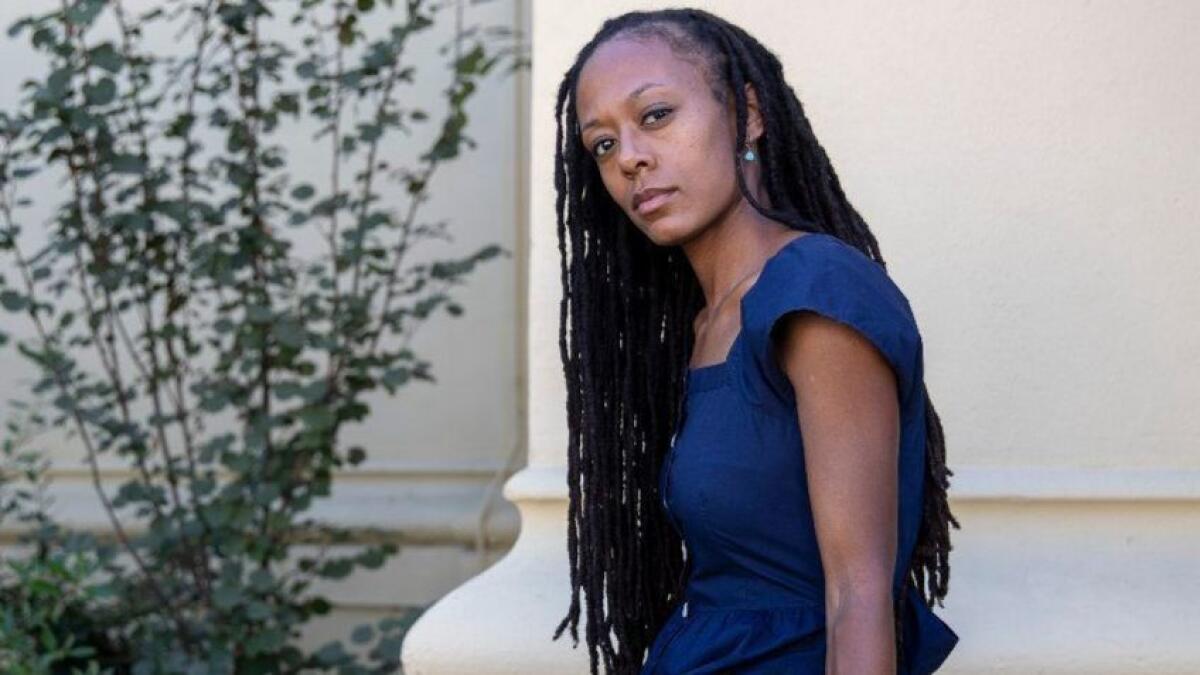 Regarding "Portrait of an L.A. Architect" [Oct. 21] about photographer Janna Ireland's project documenting the buildings of architect Paul R. Williams: During the early '50s, when I was about 12 years old, I lived with my family on Victoria Avenue near Venice and Crenshaw. Williams built a home that was very modern for the time down the street on a corner. I remember it had a sweeping veranda. I don't know if it still exists.
All the neighbors were in awe until they found out a black man, Williams, was moving in. A petition was circulated to keep him out. I remember standing with my father when he refused to sign it. Overnight most of the houses went up for sale. I remember even at that time feeling sick about it. The neighborhood now is still beautiful and is inclusive. Race no longer appears to be an issue.
Mona De Sure
Encino
::
I wasn't able to discern from reading the article if there is some kind of public exhibit of Janna Ireland's work.
Kathryn Christy
Studio City
Editor's note: Janna Ireland's Paul R. Williams photos are not currently on public display, but can be seen on her website www.jannaireland.com.
Farewell and adieu to a historical drama
Regarding "A Woeful Adieu to TV's Sun King" [Oct. 21]: I must be the third American who has been addicted to the "Versailles" series on cable and BBC. In fact, I have downloaded the BBC app so I could watch the final season of "Versailles" as it was shown in the U.K. I've seen every last episode, just as TV critic Lorraine Ali said she has. I will not be a spoiler and reveal the end, but just hint that perhaps it was left in such a way that it could possibly be continued.
I loved the show for every reason: the style, the scenery, the drama, the soap opera-esque quality and more. As a student of history, the overall historical essence is somewhat accurate since without social media or any other type of recording devices, we cannot really know what was said in the confines of the palace. If some writers and producers want to move ahead to the years of the French Revolution, perhaps a new series based on "A Tale of Two Cities" by Charles Dickens is in order.
Clarisse Schlesinger
Los Angeles
::
OMG, thank you for writing about my favorite show. I found it mid-second season and started binge-watching from the beginning. I can't wait for each episode. It's just glorious, gorgeous fun.
Can't they keep it going? Is there a write-in campaign or something somewhere?
Chellie Campbell
Los Angeles
::
I, too, am so very sad to see the Sun King and his minions leave the air. I guess I'm viewer No. 3 in Los Angeles. I am obsessed with "Versailles." I don't have Ovation TV but have watched seasons 1 and 2 at least four times. I adore Alexander Vlahos. I think his performance as Philippe has been outstanding. Anna Brewster did a wonderful job of making me absolutely despise her and I was overjoyed at her demise. Tygh Runyon as Fabian Marchal was both sexy and violent at the same time.
I am hopeful that Season 3 will come to Netflix so I'll be able to see it. The richness of the costumes and sets was delicious and the depth of the characters was written and performed so well. I sure wish I could have been as lucky as Lorraine was to meet the actors. But for now, I'll settle for re-watching Seasons 1 and 2.
Granada Hills
Ellen McFadden
Be responsible for your pets
Regarding Amy Kaufman's story "A Wild Child, Or Is She?" [Oct. 21]: Bella Thorne thought it "barbaric" to spay her first cat and now there are four generations of cats in her home. She seems to be clueless. Does she read? Does she care?
Animal shelters are trying to cope with thousands of cats in need of homes but will eventually be euthanized for lack of space. If she really loves her cats she needs to get them spayed and neutered.
Gloria Molnar Roth
Sherman Oaks
A timeless opera of tragic love
Matthew Stromberg gets it so right in his review of the beautifully crafted presentation of "El Circo Anahuac: An Aztec Opera" at L.A.'s Plaza de la Cultura y Artes ["A Postmodern Aztec Legend," Oct. 19].
That he missed comparing the lovers Popocatepetl and Ixtaccihuatl to Shakespeare's star-crossed lovers Romeo and Juliet, who experienced a similar fate of tragic love at their respective ends, is testament to this exceptional production, which encompasses all the genres of the fine arts: drama, literature, dance, art and music.
And all in a short expanse of time. As my favorite Aztec philosopher poet king Nezahualcoyotl expressed in lyric form: "Not forever on earth, only a brief time here."
Norma de la Pena
Inland Empire
Mural in search of answers
Hooray for Barbara Kruger and her "Untitled (Questions)" mural ["Mural: Who Is Beyond the Law?" Oct. 18, by Carolina Miranda]. Her nine compelling questions seem an apt antidote to politicians who assiduously strive to deflect such pertinent queries, yet pompously claim to have all the answers.
While I'm glad her mural will remain in MOCA-Geffen through the 2020 elections, I'd vote to have a replica meanwhile posted prominently in Washington, D.C.
Betty Turner
Sherman Oaks
How authentic is this show?
Regarding "A Football Pro Tackles Hollywood" [Oct. 17]: Let's see: So, striving for "authenticity," the star of "All American" (Daniel Ezra) is a British actor from Birmingham who knows nothing about football. And one of the writers (Michael Bhim) is a black British playwright who has no knowledge of black men in America. Sure sounds "authentic" to me.
Jan Brown
Panorama City
The conversation continues online with comments and letters from readers at
Get our L.A. Goes Out newsletter, with the week's best events, to help you explore and experience our city.
You may occasionally receive promotional content from the Los Angeles Times.