Chris Pine will play young Kirk in newest 'Star Trek' movie
At the San Diego Comic-Con in July, director J.J. Abrams announced that both "Heroes" star Zachary Quinto and Leonard Nimoy would be playing the young and old versions of Spock.
(Dan Steinberg / AP)
Rising star Zoe Saldana has been chosen to take over the role of Nyota Uhura from Nichelle Nichols.
(Frazer Harrison / Getty Images)
"Alpha Dog" actor Anton Yelchin has been cast in Walter Koenig's role as Lt. Pavel Chekov.
(American Cinematheque / Getty Images)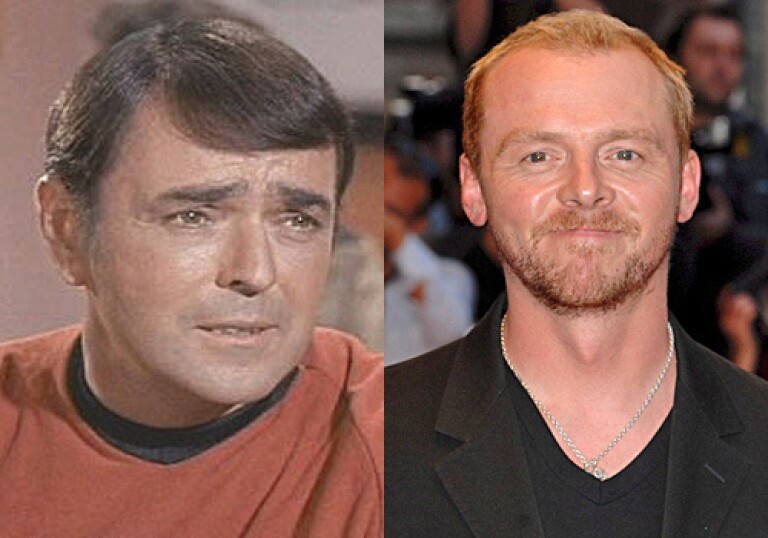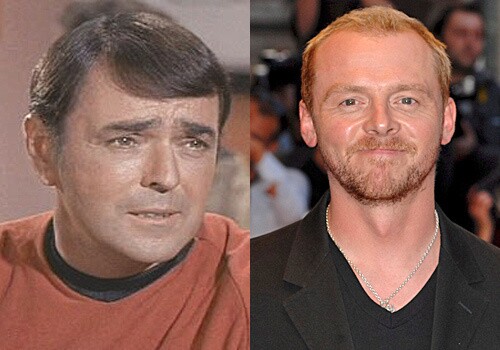 Simon Pegg, star of "Shaun of the Dead," has just signed on to play the role of Montgomery "Scotty" Scott.
(NBC / EPA)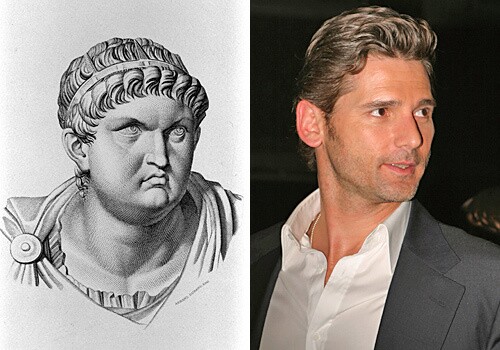 "Munich" star Eric Bana was tapped to play the new "Star Trek's" villain, Nero. Nothing else is known about this character, so he could be a Klingon, Romulan or even a Roman emperor.
(Kathleen Voege / AP)
Startrek.com is reporting that "Harold and Kumar" actor John Cho has signed on to take over George Takei's helm-control role of Lt. Sulu.
(American Cinematheque / Getty Images)
From the Times Wire Reports
The bridge of the starship Enterprise is filling up.
Chris Pine, who had been in talks to join the cast of J.J. Abrams' "Star Trek" flick, will play the young James Kirk, while Karl Urban will take on the role of Dr. Leonard McCoy, Paramount says.
They join previously announced cast members Zachary Quinto as Vulcan scientist Spock, Simon Pegg as engineer Scotty, John Cho as helmsman Sulu, Zoë Saldana as communications officer Uhura and Anton Yelchin as navigator Chekov.
Leonard Nimoy, who played Enterprise science officer Spock in the 1960s TV series and six "Star Trek" feature films, also will appear as an older version of the Vulcan.
Eric Bana, the star of Steven Spielberg's "Munich" and Ang Lee's "Hulk," is playing a villain in the "Trek" film, which begins shooting in November and is due out in December 2008.
Elsewhere, Spike Lee has begun production at Rome's famed Cinecitta movie studios on "Miracle at St. Anna," a fact-based World War II drama whose stars include James Gandolfini, John Leguizamo, Derek Luke, Michael Ealy, Omar Benson Miller and Laz Alonso.
Adapted from the book of the same name by its author, James McBride, "Miracle at St. Anna" tells the story of four members of the all-black 92nd Army division trapped behind enemy lines in an Italian village who battle besieging Nazi troops with help from the locals.
The film is scheduled for release in 2009.
---
From the Oscars to the Emmys.
Get the Envelope newsletter for exclusive awards season coverage, behind-the-scenes stories from the Envelope podcast and columnist Glenn Whipp's must-read analysis.
You may occasionally receive promotional content from the Los Angeles Times.