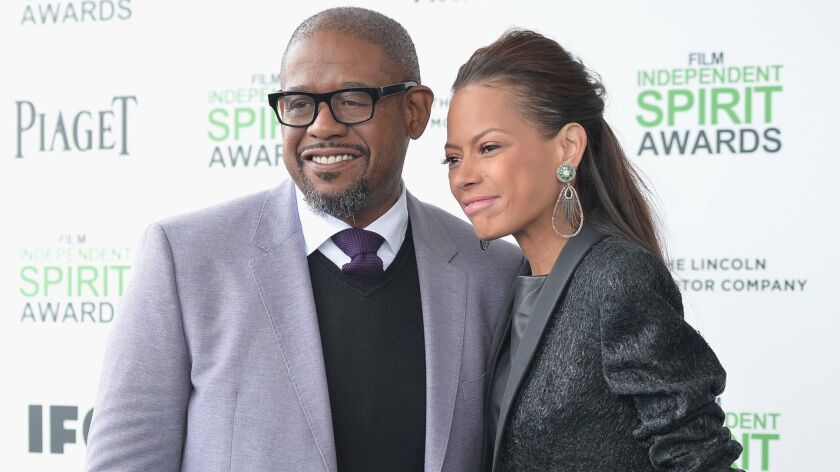 Oscar winner Forest Whitaker and his wife, Keisha Nash Whitaker, are divorcing after 22 years of marriage.
Whitaker filed a dissolution-of-marriage petition to end their union in Los Angeles Superior Court on Thursday, The Times has confirmed.
The actor, who recently starred in "Black Panther" and "Empire," cited "irreconcilable differences" as the reason for the split.
Reps for Whitaker were not immediately available to comment on the breakup Thursday.
Whitaker and Nash got together after playing love interests in the 1994 action flick "Blown Away." They wed in Jamaica on May 5,1996, and had two children together, both of whom are adults now. They also have two kids from previous relationships.
According to TMZ and the Blast, Whitaker is also asking the court to terminate any spousal support for Nash, which often happens when there's an overriding property agreement in place. He also asked that each be responsible for their own legal fees.
Follow me: @NardineSaad
---