Cuba Gooding Jr. didn't grope anyone — he's just 'frisky,' his lawyer says
Oscar winner Cuba Gooding Jr. surrendered to New York authorities on Thursday following allegations that he groped a woman at a Manhattan nightclub over the weekend, according to the New York Police Dept.
The actor was charged with one count of forcible touching, a misdemeanor offense, said Det. Sophia Mason, a spokeswoman for the New York Police Dept.
Gooding turned himself over to the NYPD Special Victims Unit Thursday afternoon where he was processed. He was fingerprinted, had a mug shot taken and was led out of the precinct in handcuffs, the Associated Press reported. He is expected to be arraigned later in the day.
Earlier this week a 29-year-old woman told police that the actor grabbed her breast while he was intoxicated around 11:15 p.m. on Sunday at the Magic Hour Rooftop Bar & Lounge, according to AP.
Gooding and his defense attorney, Mark J. Heller, have denied the allegation.
"We have reviewed almost two hours of tapes, and we do not see any criminal conduct having been perpetrated on his part," Heller said in a phone interview with The Times.
His surrender on Thursday came just hours after local tabloids reported that a second woman came forward with a separate groping allegation against the actor in 2008.
The allegations are the latest controversy for Gooding, who has long been dogged by accusations of hard partying and questionable behavior. In 2012, "The People v. O.J. Simpson" star was accused of shoving a female bartender in a New Orleans bar, but the woman later decided not to press charges.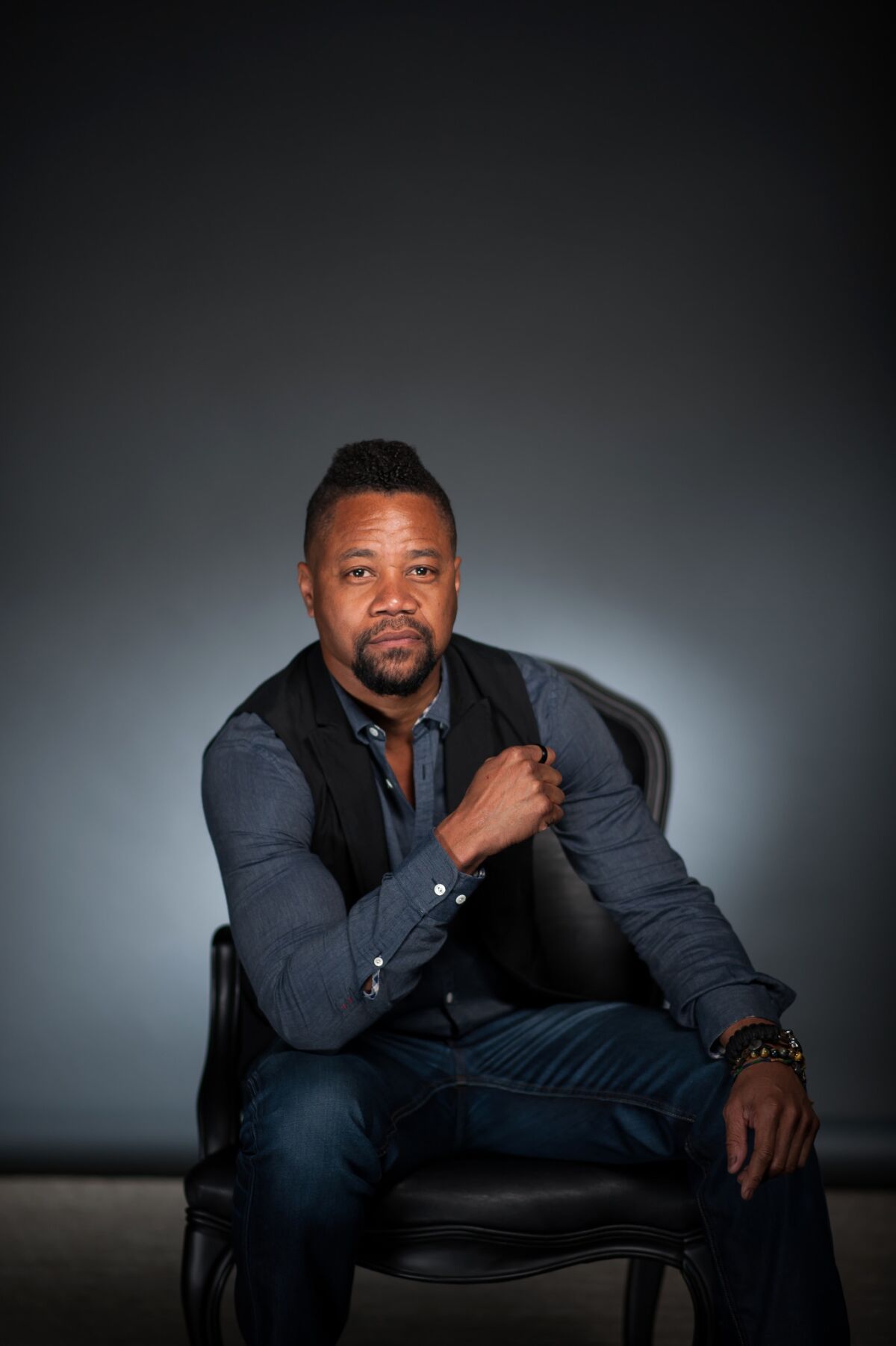 Heller did not believe that the 2008 allegation exhibited a pattern of misbehavior, but did describe his client as "frisky."
"He's very, very outgoing. He's very friendly. He's very jovial. I guess the word is, sometimes he's frisky but he's not inappropriate," Heller said on Thursday shortly before his client had surrendered. "He respects women. I've known him for over 30 years, never been charged or convicted of any crimes… I don't think it's going to create any pattern or affect his case."
Regarding the alleged weekend incident, the "Jerry Maguire" star, 51, has maintained his innocence and told gossip website TMZ on Wednesday that he trusts the system.
An NYPD spokesman confirmed Wednesday that a report involving the actor was filed on Sunday. He did not specify the details of the report. Heller said the woman is from out of state.
Gooding and Heller seemed convinced that there is no footage documenting the alleged incident.
"We are horrified that someone would maintain an allegation of something that didn't happen," Heller said, adding that they might "vigorously" seek prosecution of the woman for making a false claim.
On Thursday, the second woman to come forward alleged that Gooding grabbed her buttocks at a Manhattan restaurant in 2008, according to the New York Daily News and Page Six, which cited unnamed law enforcement sources.
Heller, who has represented actresses Lindsay Lohan and Asia Argento, reality star Jon Gosselin and "Son of Sam" serial killer David Berkowitz, said that he only heard of media reports regarding the 2008 allegation.
"My response is good luck to her," he said Thursday. "That's really sort of bizarre that someone would come forward [now]."
Follow me: @NardineSaad
---
Get our L.A. Goes Out newsletter, with the week's best events, to help you explore and experience our city.
You may occasionally receive promotional content from the Los Angeles Times.