Tom Petty's estate in limbo as widow and daughters go to court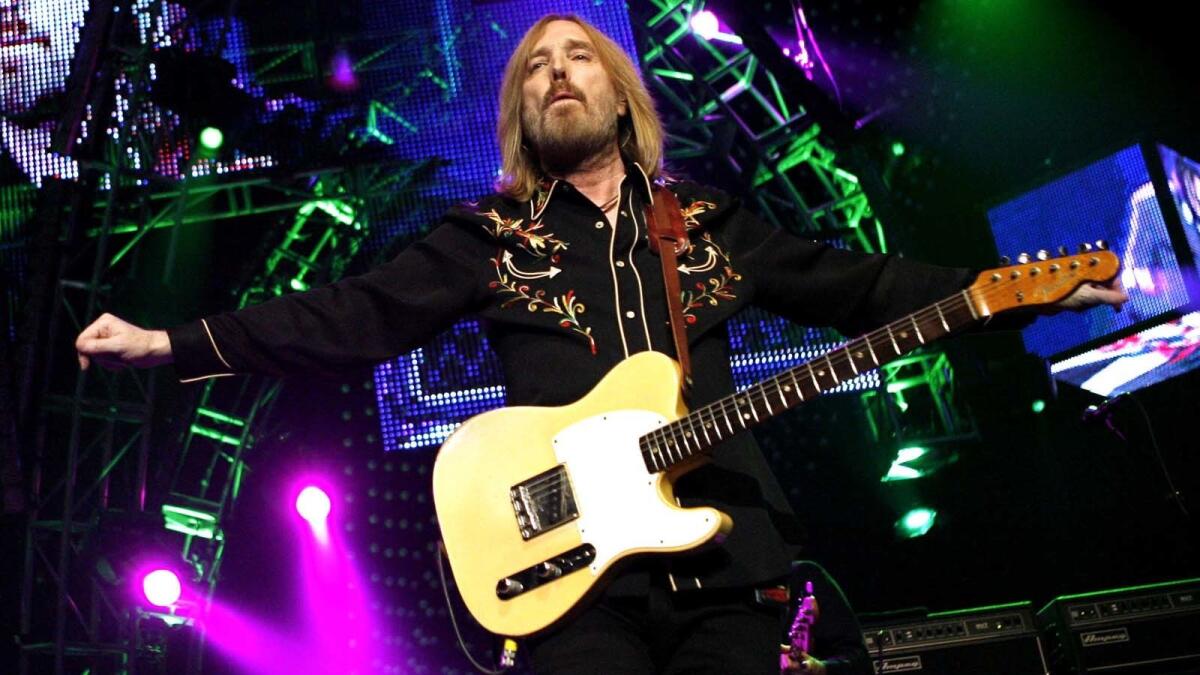 Management of Tom Petty's estate is getting ugly as his widow and the late rocker's daughters slug it out in probate court over who will be in charge of key decisions.
Dana Petty, trustee of the estate, says her late husband's daughters from a previous marriage, Adria Petty and Annakim Violette, are making it nearly impossible for her to manage the estate as ordered, according to Billboard.
In a petition filed Tuesday in Los Angeles, Dana Petty asked the court to appoint a manager to oversee "significant decisions" involving the estate, the trade publication said. She also wants consensus among the three women to be required, to keep the daughters from rolling over her decisions.
RELATED: Tom Petty, Heartbreakers frontman and beloved rock figure, dies at 66 »
"Although Petitioner did everything in her power to treat Adria and Annakim as family," the documents say, according to the Blast, "sadly, they, and in particular Adria, have repeatedly demonstrated their resentment over their father's love of Petitioner and her role in his life."
Dana Petty says in the petition that Adria Petty's "erratic behavior has made it exceedingly — and increasingly — difficult to carry on business and has threatened the Trust's business dealings and important relationships," the Blast reports.
That behavior, according to TMZ, has included hostile emails directed at members of Tom Petty's band, the Heartbreakers.
The daughters are blocking the release of new solo tracks that Tom Petty recorded 25 years ago, TMZ said. Dana Petty wanted to put them in an anniversary box-set re-release of the album "Wildflowers," which would potentially make more than a million dollars in royalties, the site says.
Meanwhile, in her own petition, Adria Petty is blaming Dana Petty for failing to put the rocker's "artistic properties" into an LLC that was, per Tom Petty's will, to be divided equally between the three women, Billboard reported. With her sister, Adria Petty reportedly wants to be part of decisions on "marketing, promotional, and artistic considerations" regarding her father's posthumous releases, the publication said.
So far, a memorial box set ("An American Treasure," 2018) and a greatest-hits album ("The Best of Everything," 2019) have been released.
Tom Petty died in 2017 of an accidental drug overdose.
@theCDZ on Twitter and Instagram
Get our L.A. Goes Out newsletter, with the week's best events, to help you explore and experience our city.
You may occasionally receive promotional content from the Los Angeles Times.