Is Clinton's candidacy blocking 'Path to 9/11'?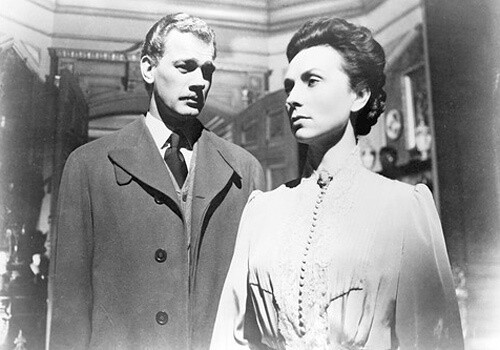 By Patrick Day, Los Angeles Times Staff Writer

'The Magnificent Ambersons' (1942)

Orson Welles' follow-up to "Citizen Kane" received a massive butchering at the hands of the studio, RKO. After two unsuccessful preview screenings, executives chopped 40 minutes from the film and reshot the ending to make it more upbeat. All prints of Welles' complete film have been lost to the ages, but it's almost as difficult to find the truncated 88-minute version on DVD, in the U.S. anyway. The film has long been available in Europe.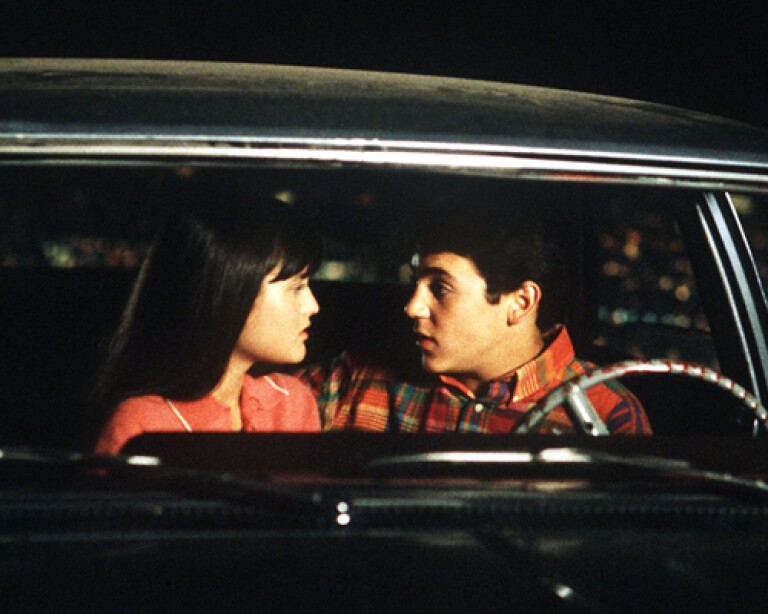 'The Wonder Years'
Last we heard, we might never see "The Wonder Years" as it originally aired on ABC due to the cost of music licensing. And what a shame. Growing up wide-eyed with Winnie, Paul and Kevin as they came of age in the late 1960s was a weekly family viewing ritual for many, and the primary way we came to know and love Joe Cocker's cover of the Beatles hit "With a Little Help From My Friends."
(Sharon Beard)
'Homicide' (1991)
David Mamet's third film as director combined elements of a traditional police procedural with a more personal story of Jewish identity and heritage, as a Jewish cop (Joe Mantegna) stumbles across a shadowy Zionist organization operating in his hometown of Baltimore. The shared location and title with the later Barry Levinson-produced TV series may have confused many who would otherwise be pushing for the film's DVD release. Mamet's first film, "House of Games," was recently rereleased in a Criterion Collection version, so there may still be hope for this one.
(Triumph Release)
'Family Dog'
A couple of year's ago, it looked like there was hope that "Family Dog" would live to bark another day. The first season of "Amazing Stories" was released on DVD, which was good news for "Family Dog" fans, as this sometimes crude 'toon about a disrespected canine was birthed in Season 2 of the sci-fi serial. Alas, it's been three years, and no second season of "Amazing Stories" has materialized, nor has there been any inkling that the short-lived CBS spin-off entitled "Family Dog" would ever again see the light of day. The initial "Amazing Stories" installment was written and directed by
Brad Bird
, later of
Pixar
fame. Bird didn't stick around for the CBS series, though, but
Tim Burton
was listed as a producer.
(YouTube)
'A Foreign Affair' (1948)
Director and co-writer Billy Wilder's comedy-drama-romance set in post-World War II Berlin earned two Oscar nominations for its screenplay and cinematography. Marlene Dietrich and Jean Arthur squared off as a German songstress and American congresswoman, with an American soldier (John Lund) caught in the middle. The film was released overseas as part of an 18-disc retrospective of Dietrich's career, but it has yet to make it stateside.
(Paramount Pictures)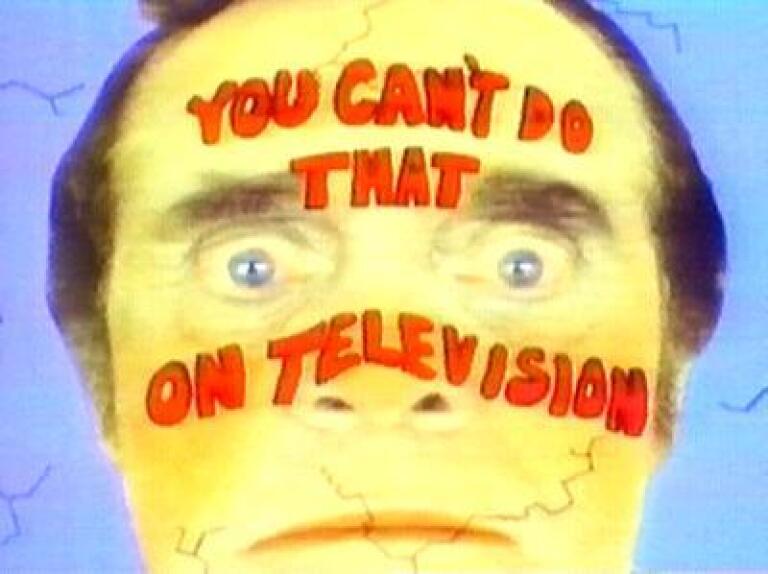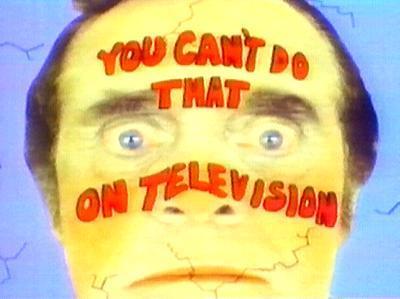 'You Can't Do That on Television'
Say "slime," you'll be hit with slime. Say "water," and you get a bucket dumped on your head. Ah, the repetition was marvelous. As were the sketches, gags and gimmicks that kept this Canadian hit running on Nickelodeon for more than a decade. (It also gave the network its iconic slime logo.) Ditto the opening theme: surreal images of a children's television sausage factory set to William Tell. They just don't make kids TV like this these days.
(CTV)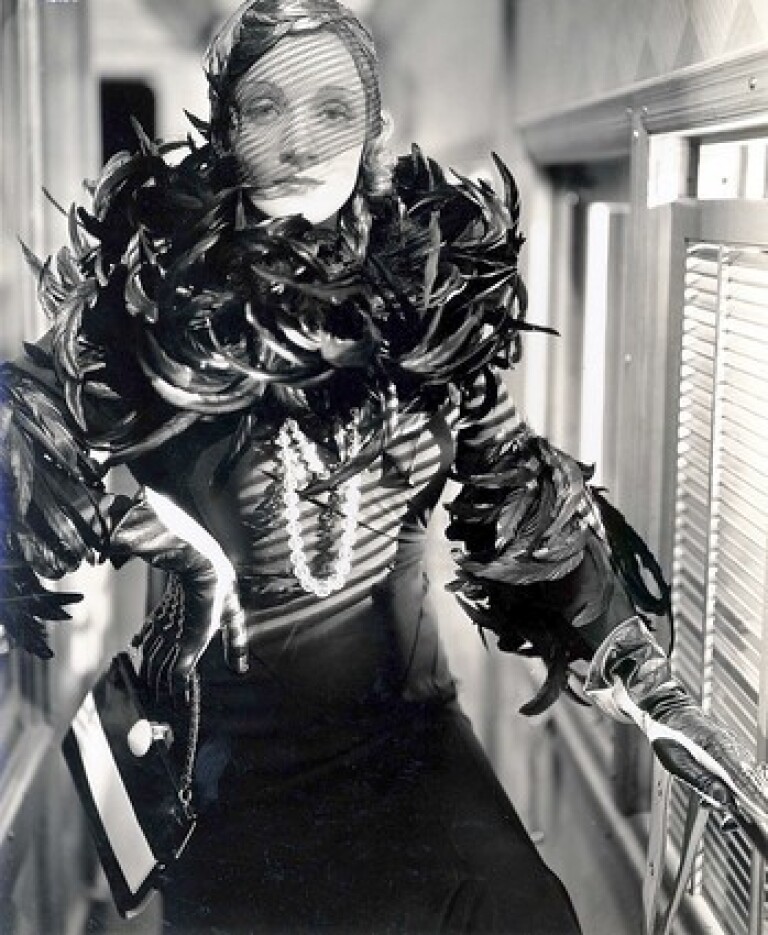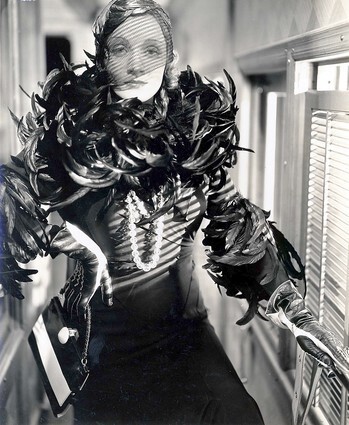 'Shanghai Express' (1932)
Not to be confused with the 1986 Sammo Hung action comedy of the same name, this Marlene Dietrich drama won an Oscar for cinematography -- yes, another great-looking Dietrich film not on DVD. This one has Dietrich playing the mysterious Shanghai Lily, a woman riding a cross-country train in China that gets boarded by a local warlord who claims Lily as his prize.
(Margaret Herrick Library)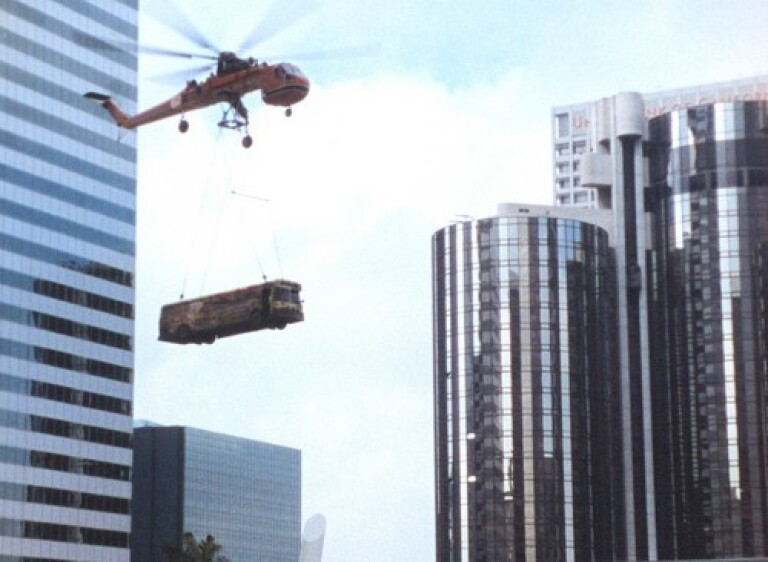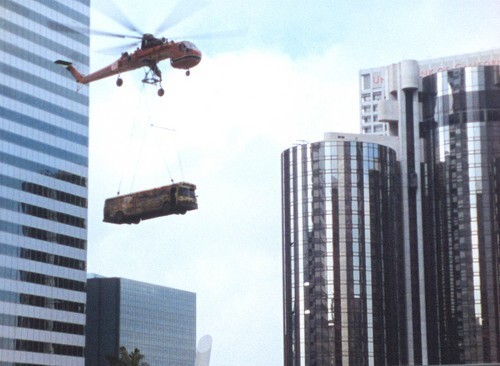 'Los Angeles Plays Itself' (2003)
CalArts professor Thom Anderson's loving, at times scornful, look at how his hometown has been depicted on the silver screen throughout the years is stuffed full with film clips. So many film clips, in fact, that he never cleared the rights to any of them. Though the film has garnered critical acclaim, it can be shown only at film festivals and nonprofit film revival houses.
(American Cinematheque)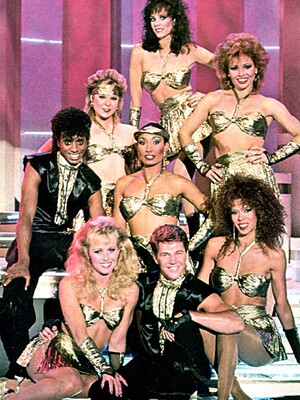 'Solid Gold' (1980 to 1988)
America loved counting down the weekly top 10 hits with the help of the Solid Gold dancers. The phenomenon that started as a two-hour New Year's special quickly became a success, drawing top talent like
Dionne Warwick
,
Andy Gibb
and Rick Dees as hosts. With no DVD release in sight, fans may have to rely on YouTube clips and steel trap memories for their Solid Gold fix.
(Operation Prime Time)
Los Angeles Times Staff Writer
Among the nearly two dozen television DVDs slated for nationwide release on Sept. 11 is the second season of "Bones," the third season of "Grey's Anatomy" and the miniseries "The Starter Wife" that aired earlier this year. Not on the list on that day or any other in the near future is last year's highly controversial "The Path to 9/11."
The $40-million, five-hour ABC miniseries, which recently received seven Emmy nominations and drew a combined two-night audience of more than 25 million viewers, is for now on the path to nowhere. Its Amazon page reads: "Currently unavailable. We don't know when or if this item will be back in stock."
With no date for the release, questions are being raised about whether political pressure is behind its current status as a stalled or discarded DVD project. The reasons are murky, but the miniseries' writer, Cyrus Nowrasteh, believes it's crystal clear: Powerful forces are out to protect Bill Clinton's presidential legacy and shield Sen. Hillary Rodham Clinton (D-N.Y.) from any potential collateral damage in her bid for the White House.
Nowrasteh, also one of the miniseries' many producers, said he was told by a top executive at ABC Studios that "if Hillary weren't running for president, this wouldn't be a problem."
"Whatever anyone may think about me or this movie, this is a bad precedent, a dangerous precedent, to allow a movie to be buried," added Nowrasteh, who received death threats even before the miniseries was broadcast last September. "Because the next time they'll go after another movie. The Bush administration may go after a movie. The next administration may go after a movie. No matter who it is, they may go after a movie. I think this town needs to stand up."
Even before "The Path to 9/11" aired on ABC late last summer, the docudrama ignited a political firestorm, almost entirely from high-profile Democratic leaders who viewed its account of events leading up to the terrorist attacks as a right-wing hatchet job on the Clinton administration and its efforts to capture or kill Osama bin Laden. Attempts to pressure ABC to cancel the miniseries at the time were unsuccessful, but last-minute network edits were imposed to quell the critical outcry.
An ABC spokeswoman reached Tuesday would say only that the company "has no release date at this time," and she declined to comment further.
Meanwhile, Sen. Clinton's campaign staff did not return an e-mail or a phone call seeking comment.
Last year, a Clinton spokesman referred to the ABC enterprise as "despicable," and then Senate Minority Leader Harry Reid (D-Nev.) and four other Democratic senators signed a letter to Disney Chief Executive Robert A. Iger stating that if the miniseries were shown it would "deeply damage" Disney's reputation. As a result of the tumult, ABC was unable to attract advertisers for the miniseries.
Thus far, few have noted the DVD's absence in the marketplace. Among those who have are conservative talk-radio host Rush Limbaugh, who questioned last month why the disc isn't available on the nation's retail shelves. (Limbaugh and Nowrasteh have met on several occasions but do not regularly socialize, Nowrasteh said.)
With a possible writers strike and fall television premieres around the corner, the DVD's release hasn't galvanized Hollywood as a cause célèbre. But voices traditionally associated with the political left are disturbed by the DVD's uncertain fate. This isn't about politics, said film director Oliver Stone, but about the right of artists to have their work distributed.
"This is a shame; it's censorship in the most blatant way," said Stone, who has hired Nowrasteh for several writing projects. "I'm not vouching for its accuracy -- it's a dramatization -- but it's an important work and needs to be seen."
Average: four monthsThe time between a program's television broadcast and subsequent DVD release varies, but these days it's generally around four months. However, for TV movies and miniseries -- mostly because so few are made these days -- the rules are less clear.
For instance, HBO's movie "Buried My Heart at Wounded Knee," an adaptation of Dee Brown's famous book, and the USA Network's miniseries "The Starter Wife," about a Hollywood power wife scorned, premiered in late May and will be out on DVD Tuesday.
Still, there are plenty of miniseries, most of them produced years ago, that never make it to DVD. The chief reason is usually a perceived lack of interest and profit.
"It's really up to the studios when they want to release the DVD," said Gord Lacey, founder of tvshowsondvd.com, a website that tracks DVD releases from television. "But this is odd. It may be this is a very sensitive subject and they [ABC Studios] don't want to go through the PR nightmare again."
In 2003, after vehement protests from Republicans, CBS yanked its scheduled miniseries "The Reagans." Republicans complained that the docudrama created a distorted and unflattering picture of the former president. Eventually, the program was shown on CBS' much-less-watched sister network, the pay cable outlet Showtime, and was later released on DVD.
Initially, Nowrasteh was told by executives at ABC Studios that the miniseries would have a DVD release in January. Then, April. Then, this summer. Currently, Nowrasteh has not been notified of a specific release date for the DVD.
Despite a virtually nonexistent Emmy marketing campaign, "The Path to 9/11" claimed seven nominations, though none in the more prestigious categories for writing and directing. As the miniseries' writer and a producer, Nowrasteh is entitled to revenue from DVD sales, but it would be fractions of a penny for a disc sold. DVD sales, too, could potentially help ABC offset its considerable financial losses on the project.
"I go to Blockbuster and I see a lot of crap on the shelves," added Nowrasteh. " 'Path to 9/11' deserves to be available to people who want to see it or buy it or rent it or whatever. Every controversial movie I can think of, whether it's 'Fahrenheit 9/11,' the Reagan miniseries . . . they were all released; they were broadcast. You can get them on DVD."
martin.miller@latimes.com
---
The complete guide to home viewing
Get Screen Gab for weekly recommendations, analysis, interviews and irreverent discussion of the TV and streaming movies everyone's talking about.
You may occasionally receive promotional content from the Los Angeles Times.