Chicago Mayor Rahm Emanuel says Jussie Smollett case is 'making fools of all of us'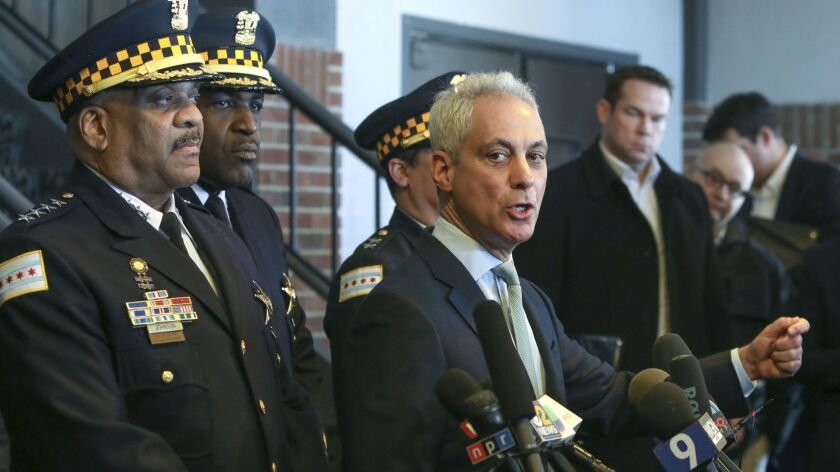 Chicago Mayor Rahm Emanuel's furor continued Wednesday as he accused actor Jussie Smollett of abusing the city and taking its anti-hate values and turning them "upside down and inside out."
The politician appeared on "Good Morning America" on Wednesday to discuss the stunning reversal in the "Empire" actor's case from the day before. That's when prosecutors dropped charges that alleged the actor staged a racial and homophobic January attack against himself and then lied to police about it.
"He's saying he's innocent and his words aren't true," Emanuel said, citing the opposing narratives among Smollett, police and prosecutors. "They better get their story straight because this is actually making fools of all of us."
His comments come as a Chicago police union is again calling for an investigation of the matter.
It's still unclear why prosecutors dropped the charges, but they said they made the move after "reviewing all of the facts and circumstances of the case, including Mr. Smollett's volunteer service in the community and agreement to forfeit his bond to the City of Chicago." But the actor didn't admit to any wrongdoing, which is typically a requirement of such cases.
What really happened to Jussie Smollett in Chicago? We still need to know »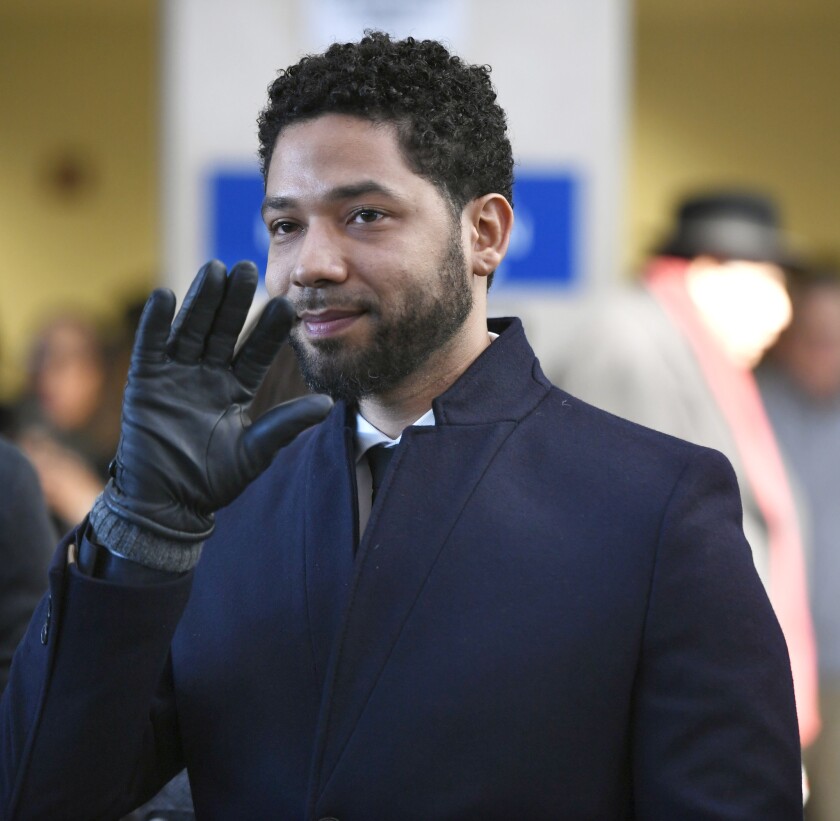 Prosecutors maintain that the actor was not exonerated, and they, as well as police, still believe Smollett hired two men to stage the attack to promote his career, then lied about it. Smollett and his attorneys, who've maintained his innocence, said that "his record has been wiped clean."
"Nobody can make sense of this. This is a head-scratcher," Emanuel said, adding, "This looks like he's an actor, a person of influence, he got treated differently than everyone else."
On Tuesday, Rahm called the debacle "a whitewash of justice" during a joint press conference with Chicago Police Supt. Eddie T. Johnson, who still believes Smollett is guilty and owes the city an apology.
Smollett's attorney Tina Glandian also appeared on "GMA" on Wednesday in a separate segment and said that her team was ready to proceed with a trial.
"[The state of Illinois] made the decision to voluntarily discontinue the action altogether," she said. "I think if they believed the charges, they would never have dismissed the case. This is such a high-profile matter — everyone's been talking about it, obviously it's made national headlines — their actions speak louder than words."
Meanwhile, the union representing the Chicago Police Department is again asking for a federal investigation of State Atty. Kim Foxx. The Fraternal Order of Police, which originally called for an investigation last week, doubled down on the effort on Wednesday, according to CNN.
Foxx, Cook County's top prosecutor, recused herself from the investigation before Smollett was charged, citing conversations she had with a Smollett family member, the Associated Press reported.
The Order said last week that it requested that federal authorities investigate Foxx "for her interference in the Jussie Smollett case and her role in several exonerations of convicted killers."
A timeline of how the Jussie Smollett case unfolded »
"Ms. Foxx attempted to influence the police investigation at the behest of an attorney and family members of Jussie Smollett," the union alleged.
"Such conduct merits a review by [U.S. Atty. John Lausch's] office. Private attorneys are not allowed to interfere with ongoing police investigations, particularly at the request of private individuals associated with subjects being investigated by the police, in this case, a subject later determined to be the offender, not the victim," FOP President Kevin Graham said.
Foxx did not immediately respond to a request for comment.
Follow me: @NardineSaad
---
Get our daily Entertainment newsletter
Get the day's top stories on Hollywood, film, television, music, arts, culture and more.
You may occasionally receive promotional content from the Los Angeles Times.