Bobbi Kristina Brown, Whitney Houston's daughter, found unresponsive in tub
Oprah Winfrey, left, embraces Bobbi Kristina Brown, daughter of the late singer Whitney Houston, during an interview in Atlanta in March 2012.
(Harpo Inc.)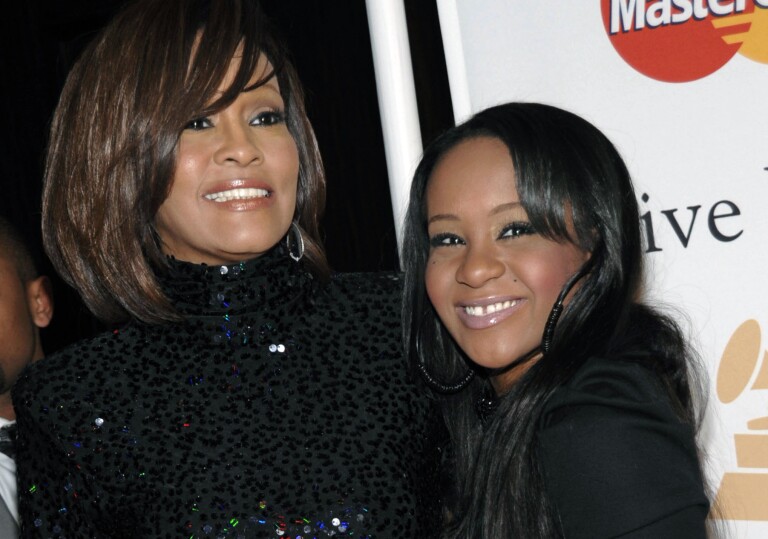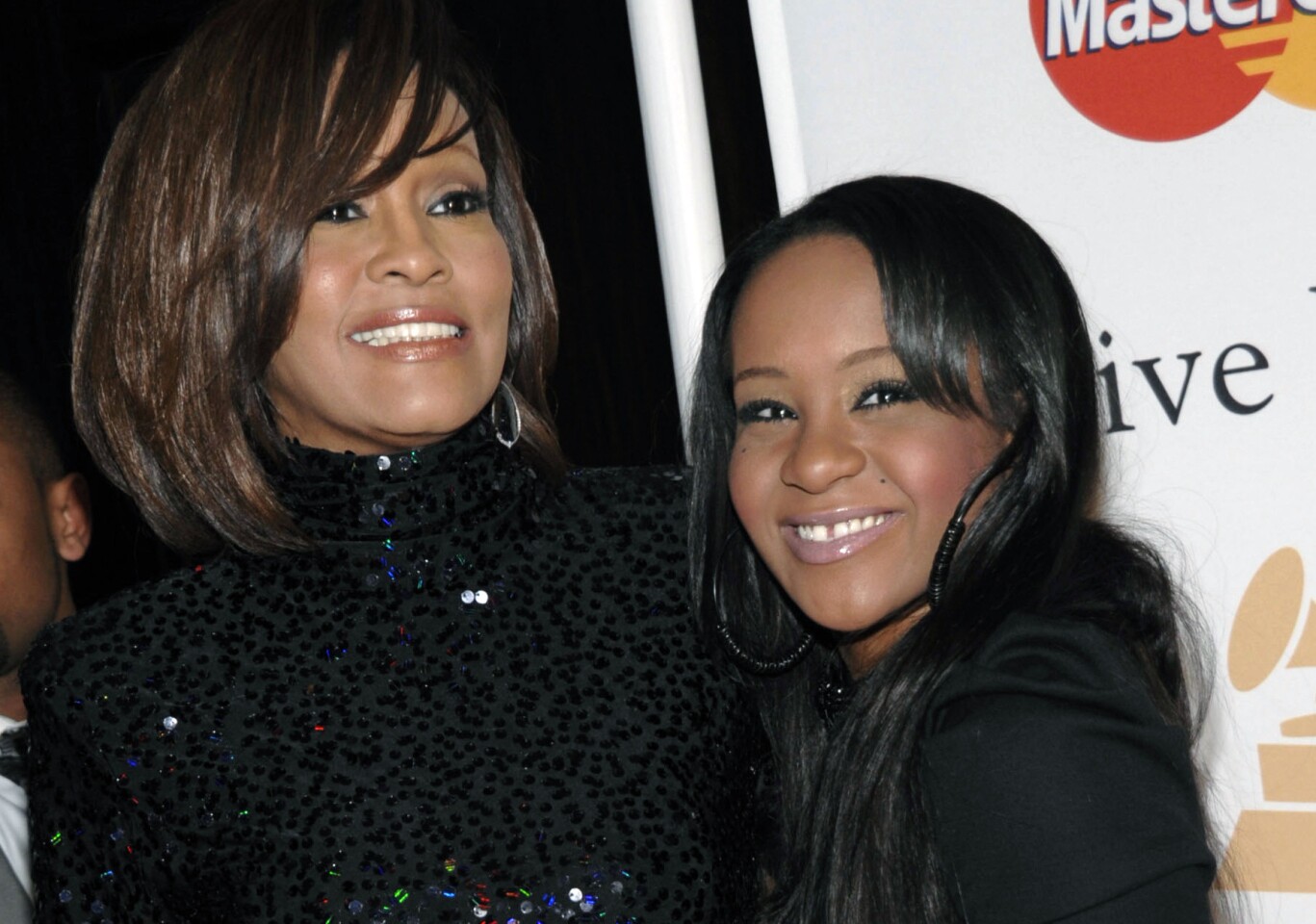 Whitney Houston and daughter Bobbi Kristina Brown arrive at a Beverly Hills event in February 2011.
(Dan Steinberg / Associated Press)
It was reported that Bobbi Kristina Brown, daughter of Whitney Houston, was rushed to a hospital after being found unresponsive in a bathtub January 31, 2015 in Roswell, Georgia. MILAN, ITALY - MAY 03: Whitney Houston daughter Bobbi Kristina attends the concert of Withney Houston held at Mediolanum Forum
(Vittorio Zunino Celotto / Getty Images)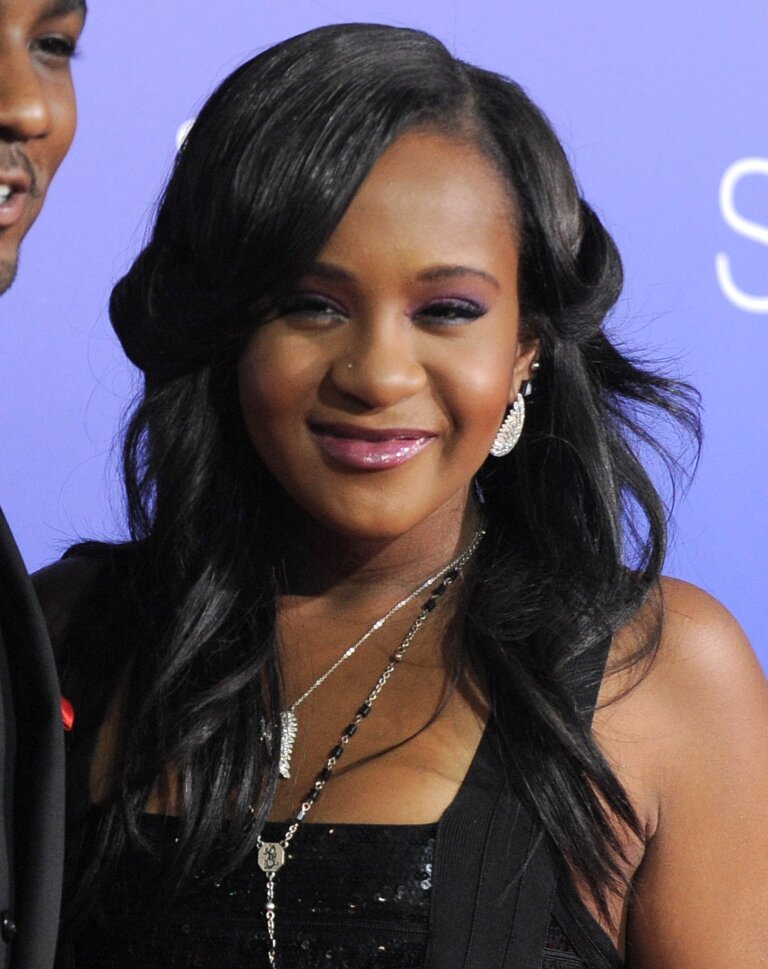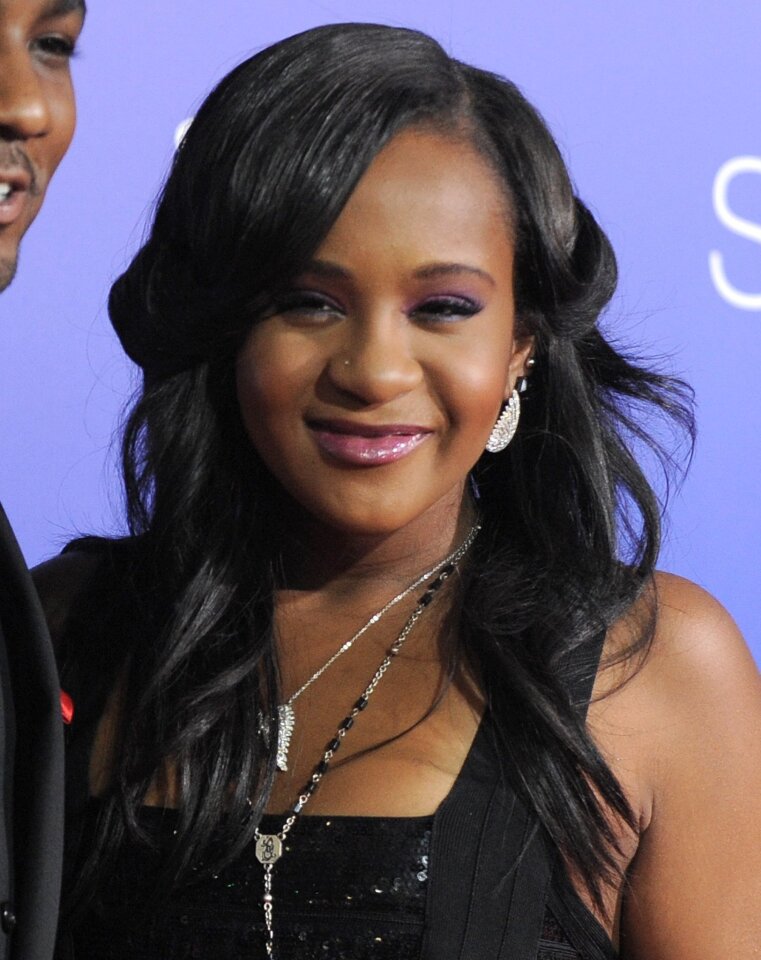 Bobbi Kristina Brown attends the Los Angeles premiere of "Sparkle" at Grauman's Chinese Theatre in Los Angeles. The daughter of late singer and entertainer Whitney Houston was found Saturday, Jan. 31, 2015, unresponsive in a bathtub by her husband and a friend and taken to an Atlanta-area hospital. The incident remains under investigation.
(Jordan Strauss/ Invision/AP)
Bobbi Kristina Brown, and Nick Gordon attend the Los Angeles premiere of "Sparkle" in Los Angeles.
(Jordan Strauss / Invision/Associated Press)
Singer Whitney Houston and her daughter Bobbi Kristina Brown arrive at a 2011 pre-Grammys gala at the Beverly Hilton.
(Gina Ferazzi / Los Angeles Times)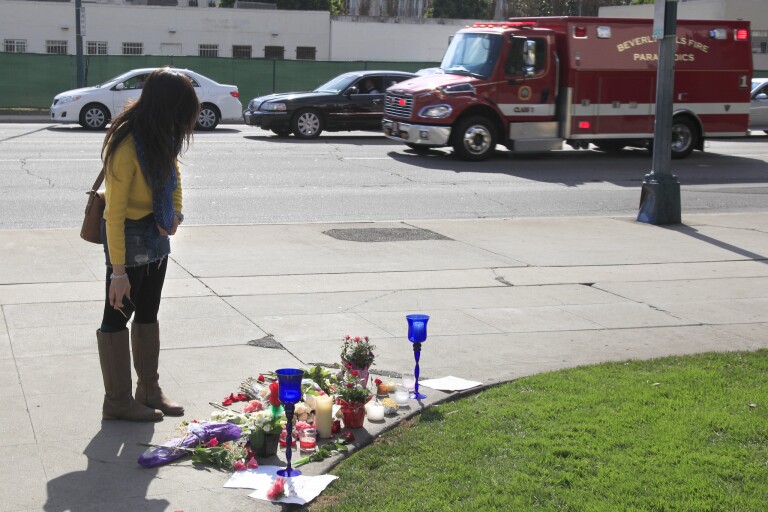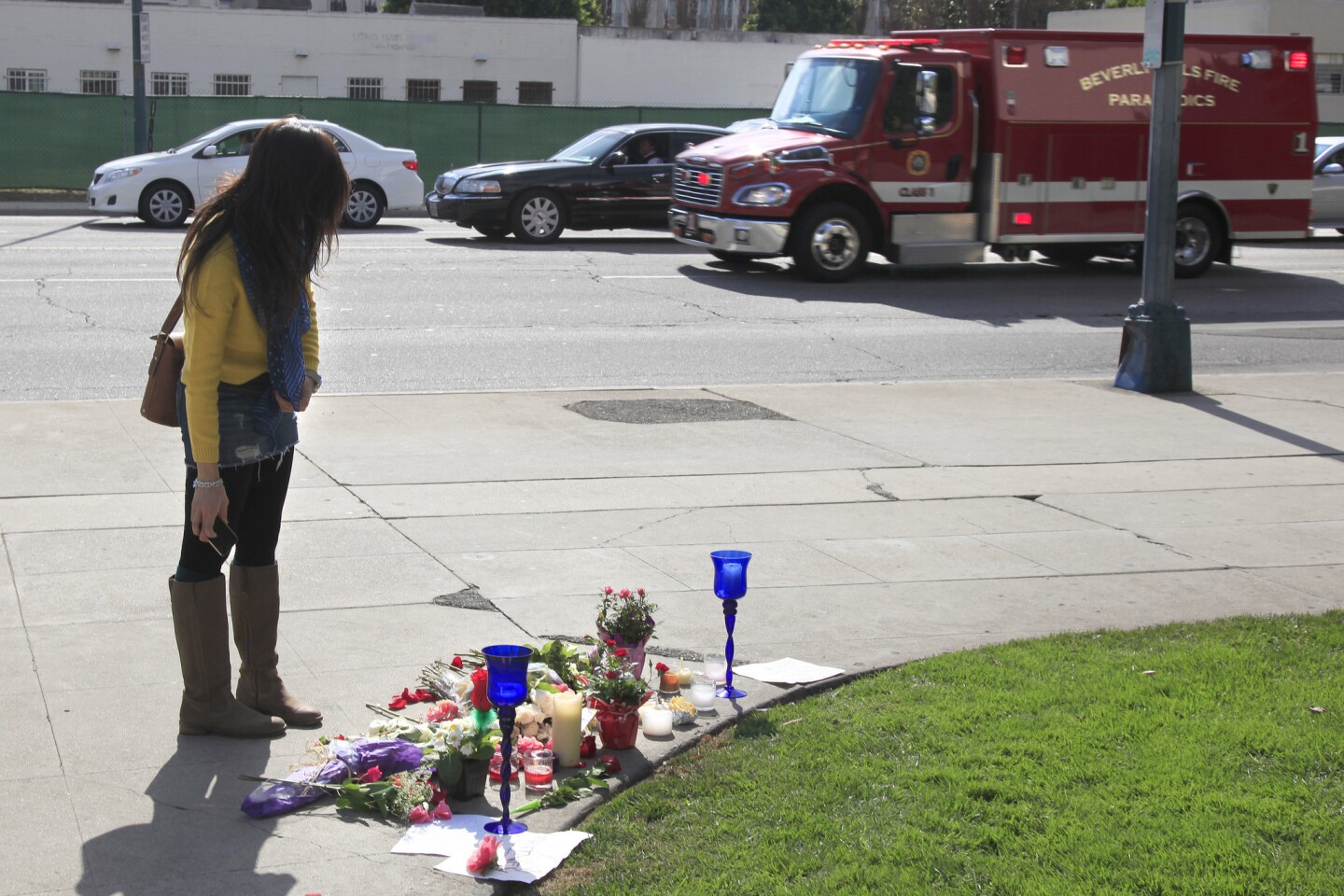 Bobbi Kristina Brown, then 18, is taken to the hospital on Feb. 12, 2012, her ambulance passing by a sidewalk memorial to her mother, Whitney Houston, who was found dead two days earlier at the Beverly Hilton hotel. Brown was reportedly treated for stress and anxiety.
(Rick Loomis / Los Angeles Times)
Bobbi Kristina Houston Brown, the daughter of the late singer Whitney Houston was taken to a hospital Saturday morning after she was found unresponsive in a bathtub at her Georgia home, authorities said.
Brown, whose father is R&B singer Bobby Brown, was discovered in the bathroom by her husband, Nick Gordon, and a friend about 10:20 a.m., Lisa Holland, spokeswoman for the Roswell Police Department, told the Los Angeles Times.
The 21-year-old Brown, who is Houston's only child, was taken to North Fulton Hospital in Roswell, a suburb of Atlanta. She is currently "still alive and breathing," Holland said.
Police were obtaining a search warrant to look through Brown's home and are talking to friends and family, Holland said.
Feb. 11 will be the third anniversary of Houston's death. The singer had ruled the pop charts in the 1980s and 1990s before drug abuse and her tumultuous marriage to Bobbi Kristina's father took its toll. Houston was found unresponsive in the bathtub of her room at the Beverly Hilton on the eve of the Grammy Awards in 2011. She was 48 at the time of her death.
Brown, who was 18 when her mother died, was hospitalized a day after Houston's death, reportedly for stress. In a March 2012 interview with Oprah Winfrey, Brown said she was still dealing with the grief of her loss.
"Sometimes it's so surreal," Brown said in the interview. "I still walk into the house like, 'Mom?' But I've accepted it."
Brown inherited her mother's entire estate.
Last January, Brown married Gordon. The marriage was criticized by some because Gordon had been informally adopted by Houston. The couple was engaged once before, in 2012, but it didn't seem to please the family, the Times reported, and the engagement was called off a month later. By July 2013, they were engaged again.
Brown defended the engagement in a Facebook post at the time, saying, "I'm tired of hearing people say 'eww your engaged to your brother or if Whitney was still alive would we be together or would she approve of this.'"
Some celebrities have taken to social media to express their angst over the situation.
Actress Jada Pinkett Smith wrote on her Facebook page: "Let's puts some prayers, light and love out there towards the daughter of our beloved Whitney Houston… Bobbi Kristina… pain can be a hell of a thing."
"Prayers for Bobbi Kristina," tweeted R&B singer Ciara, who has been vocal about Houston's influence on her career.
Follow @TrevellAnderson and @SMasunaga for more.
---
Inside the business of entertainment
The Wide Shot brings you news, analysis and insights on everything from streaming wars to production — and what it all means for the future.
You may occasionally receive promotional content from the Los Angeles Times.