Amazon pulls back from original kids programming
Reporting from San Francisco —
As Netflix Inc. and Amazon.com Inc. have battled for dominance in the streaming wars, they've spent years building up an arsenal of original shows and films that they hope will attract subscribers to their platforms.
Kids have long been seen as a key part of that strategy. After all, if kids love watching shows on a service, how can their parents refuse a subscription? But now as Netflix, Walt Disney Co. and Apple Inc. continue to invest in original animated content for kids, Amazon Studios is pulling back.
Amazon, which has in the past invested in animated programs targeting young children, has recently signaled to producers that it is no longer interested in developing new original animated shows aimed at young children, according to four people familiar with the situation, who declined to be named because they were not authorized to speak on the record.
Instead, the company will focus on shows that families can view together and content for young adults.
"When we looked at our customer feedback, we identified a need to expand and broaden our audience targets and have decided to focus on developing content for families inclusive of but not exclusively for kids," Amazon Studios said in a statement. "We are also continuing to develop animated content that will target young adult audiences."
And Amazon's existing roster? "We will continue to produce our current kids animated series," the company said, "and they are available alongside our licensed kids content, as a part of our offerings."
The move comes after executive changes at Amazon. Its head of kids programming, Tara Sorensen, left the company in 2017 and now works at Apple with a similar title. Her successor, Melissa Wolfe, was named the head of kids programming at Amazon Studios last year. Since then, Wolfe's title has changed to head of animation and family programming.
Wolfe was unavailable for an interview, but last year, she told The Times that figuring out "how can we excite families and parents who are looking for things to provide their kids to watch" was part of the thinking behind Amazon's content strategy.
In recent years, there had been debate at Amazon over how crucial kids programming was to driving parents to sign up for or renew Prime memberships, according to two people familiar with the matter who were not authorized to speak publicly. Already, many parents sign up for Prime for its fast shipping on items such as diapers and some Amazon employees wondered if the money spent on kids programming could be better spent in other areas.
Roy Price, who resigned in late 2017 as head of Amazon Studios, had spent part of his career at Disney, where kids TV is crucial, and, according to two people familiar with the matter, he thought parents would find the Prime Video service more valuable if it was stocked with kids shows with educational elements.
But there was resistance at the corporate headquarters in Seattle. Some of Amazon's senior managers, including its founder, Jeff Bezos, questioned why Amazon was producing its own slate of children's shows and thought shows for adults with critical acclaim would more effectively drive subscriptions to Amazon Prime, according to two former Amazon executives who were not authorized to comment; a couple of years ago, Bezos wanted the studio to focus on finding the next "Game of Thrones." Amazon declined to comment on these debates.
Unlike many of its competitors, Amazon allows users to pay for two types of subscriptions — an $8.99-a-month Prime Video membership, for video streaming alone, or a $12.99-a-month Prime membership, which also includes free shipping on its online shopping site and other perks. For some customers, Amazon's original shows and movies are just an additional benefit to their overall Prime membership.
Today Amazon has about 20 original programs geared toward kids, including "The Stinky & Dirty Show," about the adventures of a garbage truck and a backhoe loader, as well as fantasy-adventure series "Niko and the Sword of Light." Some have won critical acclaim, such as fantasy series "Lost in Oz," which won several daytime Emmys in 2017. But the shows failed to generate the same buzz as Amazon's content for older audiences.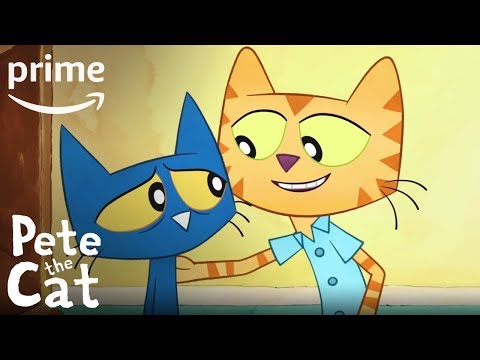 Already, there is plenty of licensed kids content on Amazon Prime Video. Licensed shows on its "Most-popular TV for kids" section include "Little House on the Prairie" and "SpongeBob SquarePants." In 2013, Amazon and Viacom signed a licensing agreement worth hundreds of millions of dollars to bring hundreds of shows, including "Dora the Explorer," to Amazon's streaming service.
Licensing more kids programs would be cheaper for Amazon than making new ones. In general, a new episode of an original animated series costs $200,000 to $400,000. A licensed episode costs a fraction of that.
Other streaming services such as Apple, Disney and Netflix are investing in original animated content for kids. Netflix has said nearly 60% of its subscribers watch kids and family content every month. The Los Gatos, Calif., company has announced original animated series including "Mighty Little Bheem," a show aimed a preschoolers, and "Kid Cosmic" from Craig McCracken, the creator of "The Powerpuff Girls."
Meanwhile, Apple has a deal with DHX Media for an exclusive animated program featuring Snoopy and the rest of the Peanuts characters. The company will launch its subscription streaming service Apple TV+ this fall.
Streaming companies are also preparing for Disney's entrance into the marketplace with Disney+ in November.
"When Disney enters the market, it's going to be a huge deal," said Teresa Cheng, chair of the John C. Hench Division of Animation & Digital Arts at the USC School of Cinematic Arts. If a business doesn't want to cast a wide net and follow what its competitors are doing, then it should have a more specific target, she said.
Amazon began its foray into original series in 2013 with content including "Betas," a half-hour comedy set in Silicon Valley, and the political satire "Alpha House." Amazon Prime Video became more widely known as a streaming platform with the success of "Transparent," its series about a transgender woman and her family. The company also became the first streaming service to have a movie nominated for best picture in 2017 with its drama "Manchester by the Sea." That movie won an Oscar for best original screenplay, and its star, Casey Affleck, won an Oscar for best actor.
But after the studio's successes, Amazon was caught in a controversy of its own when Price resigned in October 2017 after he was accused of sexual harassment. In early 2018, NBC Entertainment President Jennifer Salke took over his former post. Since then, Amazon has received critical acclaim for its content geared toward adults, winning Emmys for "The Marvelous Mrs. Maisel," its series about a female comedian in New York.
Salke, who has been credited for championing shows such as the drama "This Is Us" on NBC, hasn't built her career on kids animation, which some believe could be part of the reason for the shift in strategy.
As late as last year, Amazon was continuing to promote its original productions in kids animation. From January to October of last year, Amazon brought four new original animated series to its platform, according to data science firm Parrot Analytics. One of the new animated series last year was "Pete the Cat," based on a children's book about a cool cat who learns how to embrace who he is.
Though Amazon is shifting its strategy, it will probably do more mature animation and continue to develop animated content targeting young adults, a person familiar with Amazon's thinking said. One upcoming series is called "Undone," about a 28-year-old woman who barely survives a car accident. With a new ability she discovers, she tries to uncover the truth about her father's death.
Times staff writer Meg James contributed to this report.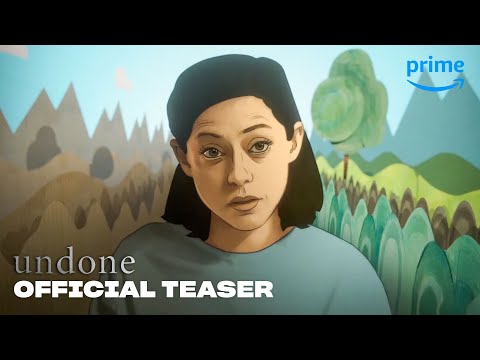 Times staff writer Meg James contributed to this report.
Get our L.A. Goes Out newsletter, with the week's best events, to help you explore and experience our city.
You may occasionally receive promotional content from the Los Angeles Times.