Fans determine Radiohead's value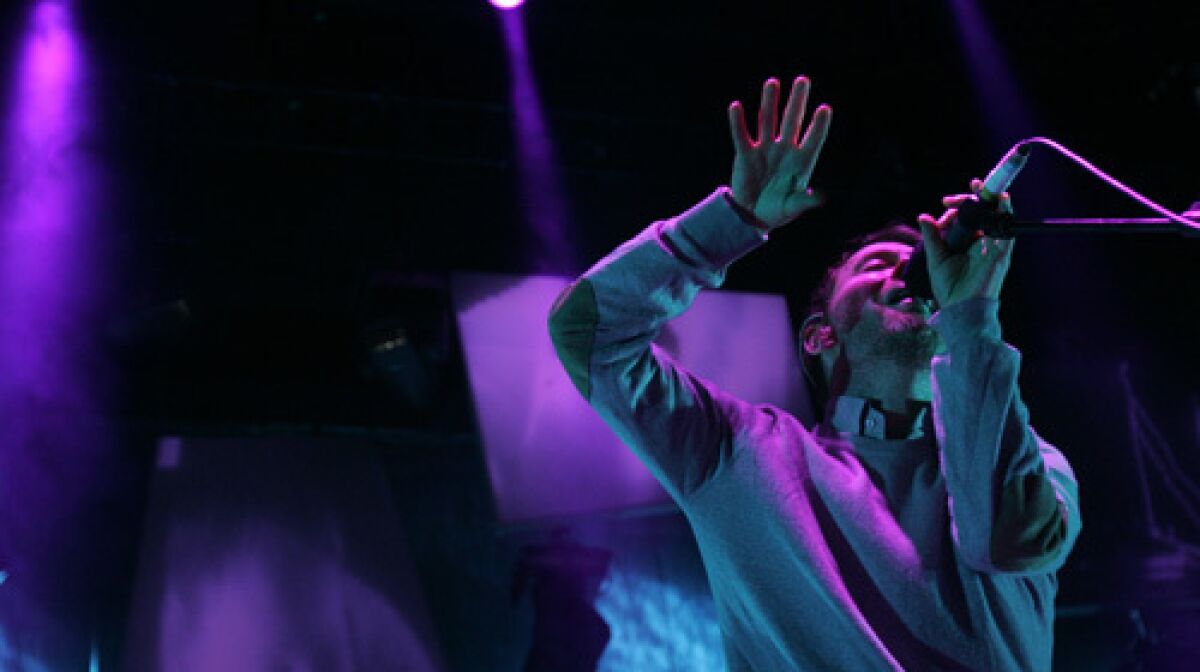 Los Angeles Times Staff Writer
LAST week, a federal jury in Minneapolis slapped 30-year-old single mom Jammie Thomas with $222,000 in damages, ruling that she illegally shared music over the Internet. Apparently there wasn't any Radiohead on her hard drive.
Late Tuesday -- at sometime around 10:30 p.m. Pacific -- one of the biggest rock bands in the world unleashed its new album, "In Rainbows," to the Web. Payment was on a purely voluntary basis, as the British band began taking preorders for the album Oct. 1, allowing fans to set the price, or pay nothing at all. Those who preordered were then sent a link to download the album.
Chicago-based webzine Pitchforkmedia.com posted a news item that the album was available shortly after midnight. Radiohead's publicist Steve Martin said fans should have received their e-mail based on when orders were placed -- not how much they paid -- but the album was widely available early on, even to those in back of the queue, as almost immediately message boards around the Web lighted up with links to nonofficial sites hosting "In Rainbows."
Unlike the glitches that bogged down the band's website during the first day or two of preorders, there have been no reports of any widespread website failures in downloading the album. Fans seemed instantly thrilled with the more direct guitar sound of the album, and those who weren't took solace in the fact that they set the price.
"This was worth 2.50 pounds" (about $5 U.S.), wrote one poster on the message board for American Public Media's rock 'n' roll talk show "Sound Opinions."
It appears the only losers in this model are old-school retailers. "It's definitely scary for someone like me, who has been making his money off of this business," said Josh Madell, co-owner of New York's Other Music, which does have a download store. "But I also think it's an exciting time . . . . I think it's clear downloading music will be the main way people get their music in the future, but everything else is up in the air."
Britain-based webzine Record of the Day has been conducting a poll to see how much fans paid for the album. Managing director Paul Scaife reports more than 4,000 have voted, and while 5 and 10 British pounds ($10 to $20 U.S.) appear to be the popular price points, more than 2,800 claimed to have paid less than $10.
Courtyard Management, which represents the band, was unavailable for comment, and Martin had no initial sales information. That information has not been submitted to Nielsen SoundScan, so the album will not appear on next week's U.S. pop chart.
But the industry is already abuzz about which other acts will follow Radiohead's move. Nine Inch Nails' Trent Reznor posted on his official site this week that he is a free agent, and many expect him to follow Radiohead's model, based on his recent comments at an Australian concert authorizing fans to "steal" his music. London's Daily Telegraph reported Tuesday that Oasis and Jamiroquai are expected to follow in Radiohead's footsteps.
"We saw this coming a few years back and knew that at some point artists were going to be in a situation where they're running their own record labels," said Flaming Lips manager Scott Booker, a co-owner in the World's Fair management firm and record label. "Whether it's digital or physical releases, artists still need a certain amount of machination to let the world know the release exists. That's kind of what Radiohead is doing, and what NIN is doing. As bands get out of their contracts, chances are they won't be signing to another major."
Indeed, the Flaming Lips have one album left on a contract with Warner Bros., a release Booker says will likely be issued in 2009. And after that?
"In an ideal world," Booker said, "we want a way to have more control and rights over our material, and a healthy relationship with a label like Warners, [which has] our back catalog in perpetuity. We just realize we're in a different position when our next record is finished than when we originally signed. We're open to working with them, but it will be a drastically different deal."
---
Get our daily Entertainment newsletter
Get the day's top stories on Hollywood, film, television, music, arts, culture and more.
You may occasionally receive promotional content from the Los Angeles Times.