Review: 'The Warrior's Heart' gives a Navy SEAL's life lessons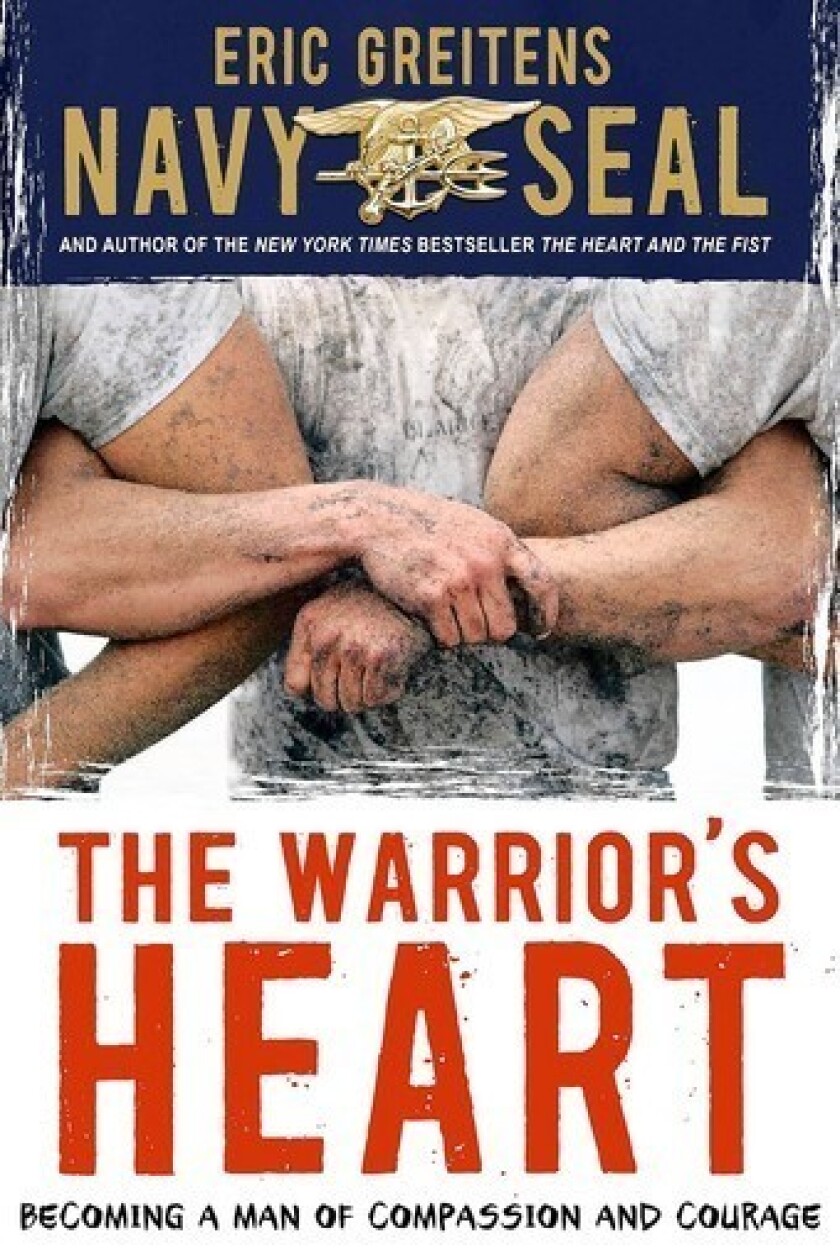 ---
The Warrior's Heart
A memoir
By Eric Greitens
Houghton Mifflin, 288 pp.: $16.99, for ages 12 and up
---
Eric Greitens came from the humblest of beginnings to become a Rhodes scholar, a national boxing champion, a PhD, a Navy SEAL, an Iraq war veteran, a humanitarian and a bestselling author from writing about his experiences. Now the 38-year-old is back with "The Warrior's Heart," a young-adult adaptation of his bestselling memoir for adults, "The Heart and the Fist," that offers living proof of its tag line: Becoming a Man of Compassion and Courage.
In a young-adult marketplace crowded with fictional tales for and about teen women, it's a relief to discover a book that reaches through the miasma of video games and sports biographies into the minds and hearts of young men, especially one that is so well executed. An autobiography that seeks to lead by example, "The Warrior's Heart" largely fulfills its mission with a story that's as relatable as it is inspiring.
Greitens opens with a chapter titled "You": "You stand in freezing water up to your chest. Every muscle in your body throbs with pain... You know the statistics: Maybe one in ten will make it." Do you endure the frigid Pacific Ocean waters overnight as part of Navy SEAL training, or do you quit for a cup of hot coffee? Greitens uses this storytelling technique throughout the book, pressing the pause button on his own accomplishments to ask the reader what he would do in a circumstance Greitens himself experienced, such as the time he was interrogated by Chinese police and asked to rat out a friend. This Choose Your Own Adventure aspect of "The Warrior's Heart" is the most significant formatting change for the young-reader edition of Greitens' impressive life story, which also features larger type, fewer pages and a price that's $10 less than the adult version.
Greitens was the oldest of three boys raised by a mother who was a special education teacher and a dad who was an accountant. Throughout his youth, Greitens said he was focused on college, but once he got to Duke University, he felt it was all talk and no action. During summer breaks, he volunteered for humanitarian aid missions to Croatia, Rwanda and Bolivia, all of which helped shape his life philosophy that service to others is crucial.
Each story Greitens tells points to the lesson Greitens took from the experience, beginning with the time he ran a childhood lawn care service and was called out for a job poorly done. Greitens learned that a job is only meaningful if you pay attention to the details and take pride in your work. Later, when Greitens visited a homeless shelter with a youth group leader, he realized that making a difference could be done quietly with simple gestures of kindness.
Although it's fascinating to learn how a kid who said he "had no more interest in the military than I did in dinosaurs or outer space" wound up joining the most elite and challenging military team in the world, boys are likely to find the drown-proofing and other SEAL training even more interesting. Greitens graduated from the SEALs just before the 9/11 attacks, and his military training was put to use in Iraq. There is just one chapter on his deployment, but it is action-packed and horrifying. Greitens devotes even more pages to the veterans who returned from their deployments with broken bodies and shattered lives — a situation that once again taught him a lesson: To feel whole, we need to contribute to our communities, writes Greitens, who launched a nonprofit called the Mission Continues as a way to help veterans contribute.
The book's ending mirrors its beginning with chapters titled "You" and "Your Mission," in which he asks readers to think about the kinds of stories they might be able to tell one day and encourages them to volunteer through the nonprofit Youth Service America. The final chapter even provides a link to a Mission Planning Guide to help them coordinate and execute service projects in their communities.
"I am asking you to serve because we need you. We need you to use all of your unique gifts to make a difference in a way that only you can. There is almost no problem in the world that is not being solved by a young person somewhere," Greitens writes — and has proved — in this engaging and important book.
---
Your essential guide to the arts in L.A.
Get Carolina A. Miranda's weekly newsletter for what's happening, plus openings, critics' picks and more.
You may occasionally receive promotional content from the Los Angeles Times.