Boxer Vinny Paz's tale of perseverance hits home for 'Bleed for This' director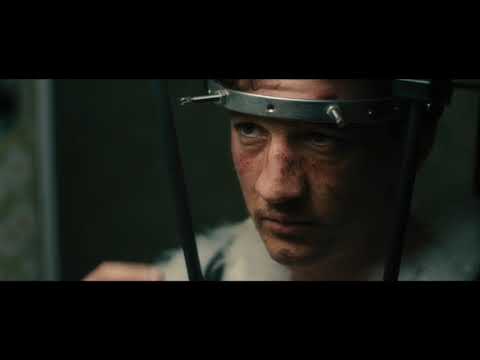 Miles Teller, Katey Sagal and Aaron Eckhart star in "Bleed For This."
Writer-director Ben Younger is not a big sitting-on-the-couch-watching-sports guy. And, in particular, he's never been much of a boxing fan.
So when Younger was approached a few years ago about making a film based on the real-life story of boxer Vinny Pazienza (a.k.a. Vinny Paz) – who overcame a spinal injury after a near-fatal 1991 car crash to mount a triumphant comeback in the ring – he didn't feel much personal connection to it.
"I wasn't like, 'This is my world, these are my people,' " Younger, 43, said by phone on a recent morning from his home in a small town a couple of hours outside New York City. "There was none of that."
But as he started work on the script for what eventually became the film "Bleed for This" – which arrives in theaters Nov. 4, with Miles Teller in the role of Paz and a balding, paunchy, virtually unrecognizable Aaron Eckhart as his trainer, Kevin Rooney – something shifted.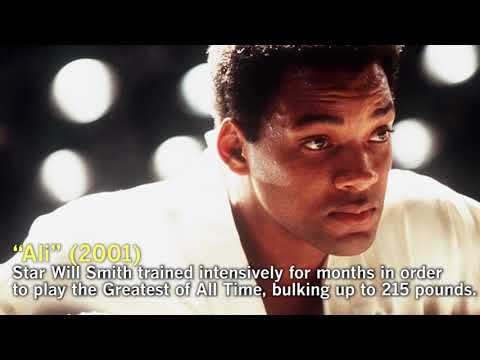 Will "Hands of Stone" and "Bleed for This" be in the same weight class as these beloved boxing movies?
In Paz's tale of perseverance and redemption, Younger started to see a reflection of his own story. Like Paz, he'd been knocked down a few times and was looking for another shot.
Sixteen years ago, Younger made a splash with his 2000 debut feature "Boiler Room," a tense drama set in a brokerage firm starring Ben Affleck and Vin Diesel. Five years later, he served up his second film, the Meryl Streep-Uma Thurman romantic dramedy "Prime," which proved modestly successful, grossing $67 million worldwide. And then … nothing.
"I spent the next four years after 'Prime' writing a screenplay that no one wanted," said Younger, who grew up in Staten Island, N.Y., and started his career in politics before shifting into filmmaking. "I had a rude awakening. I wasn't destitute or anything. I kept working. I sold a bunch of TV pilots. I was just disenchanted."
With his film career stalled, Younger pursued other things. He moved to Costa Rica and worked as a chef. He earned his pilot's license. He became a semi-professional motorcycle racer.
"I just took an experiential detour," he said. "At the time, I thought, 'This is going to hurt me. I'm getting behind the 8 ball compared to my peers who are working continuously.' I was in a bit of a slump truthfully."
When a longtime friend of Paz's, a film producer named Chad Verdi, first approached Younger with the boxer's story, he knew nothing of the five-time world champion boxer's car accident or his improbable comeback. But as he dove into writing the screenplay, he quickly realized the story resonated for him far more than he had ever anticipated.
Everyone told Vinny that he was done. When you don't make a movie for 10 years in Hollywood, some doors get closed. I suddenly found it personally relatable.
— Ben Younger
"I just said, 'Oh, this is my story,' " he said. "Everyone told Vinny that he was done. Not that anyone told me that, but when you don't make a movie for 10 years in Hollywood, some doors get closed. I suddenly found it personally relatable."
Verdi arranged a meeting with Younger and Martin Scorsese, who directed one of the all-time classic boxing films, 1980's "Raging Bull." "When I told Scorsese about this story he said, 'Greatest story never told,' " Younger recalled. "I was like 'I know!' " Scorsese signed onto the project as an executive producer.
Shooting "Bleed for This" in Paz's hometown of Cranston, R.I., Younger worked hard to get the details – the accents, the hairstyles, the clothes, the time period – just right. "I really like telling real stories about real worlds," he explained. "I feel more like a journalist than a straight-up fiction writer."
For Teller, who spent months getting in fighting shape to play Paz, who is now 53, Younger's naturalistic approach helped ground his performance. "The whole movie just felt so authentic," Teller said. "It almost feels like you're watching a documentary or a home movie in a way. It all just kind of flowed."
"Bleed for This," which will have its premiere at the Toronto Film Festival, has actually been finished for a year. But with two bigger-scale boxing movies – "Creed" and "Southpaw" – in theaters in 2015, the film's distributor, Open Road Films, decided to postpone its release.
"I'm not a fan of delayed gratification but I'm glad we waited," Younger said. "With the amount of money that was spent on those films, we might have gotten lost."
Indeed, even after all it has taken to get to this point, Younger says he wouldn't change anything. "This movie showed me that those years were not wasted," he said. "Personal growth can show up on screen or in your writing. I didn't know that at the time, but thank God I finally stopped beating myself up for those years. Now I think, 'No, no, those were good years.' "
ALSO:
'Rocky,' 'Ali' and beyond: Boxing has a rich history in the movies
'Whiplash's' J.K. Simmons, Miles Teller and others dissect last scene
'Bleed For This' and 9 other movies we might be talking about at next year's Oscars
Get our L.A. Goes Out newsletter, with the week's best events, to help you explore and experience our city.
You may occasionally receive promotional content from the Los Angeles Times.