Mark Olsen's best movies of 2018: 'If Beale Street Could Talk' stands out in a year that tried to make sense of madness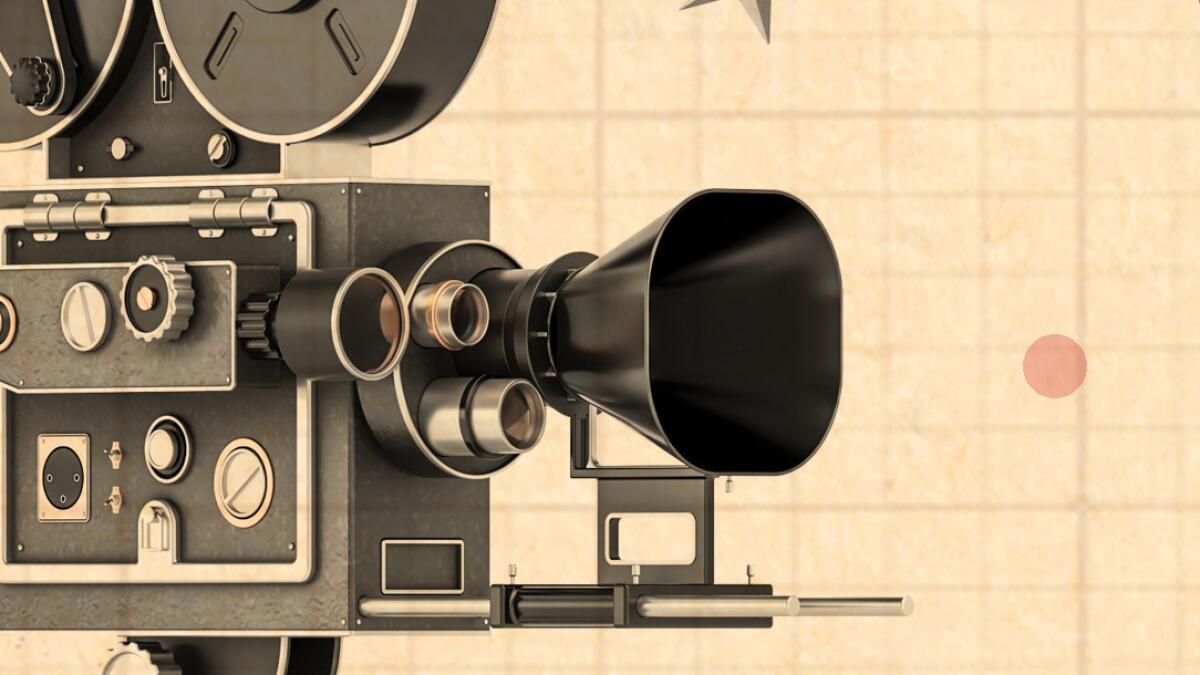 It is not a political statement to say that these are strange and troubled times. Some days can feel like a week and some weeks can feel like a year. It's no surprise that so many movies seemed invested in the emotional toll and practical reality of just making it through, getting from one day to the next.
Overall, 2018 felt like an exceptional year at the movies. Just about any film from my runner-up list of 11-20 could easily have been slotted somewhere into my top 10, and it would have been easy to continue with an entirely credible list of 10 more titles.
And though I am reluctant to use box-office success as a barometer of anything — an honest acknowledgement that many of the films I personally like and professionally champion are unlikely to be commercial hits — this year, successes such as "Black Panther" or the series of breakout documentaries (including "Won't You Be My Neighbor" and "Free Solo") felt like signs that there is still untapped life in theatrical exhibition, despite the shifts brought by streaming platforms.
From "Annihilation" to "Zama," the movies of 2018 felt formally bold and emotionally vivid, a sign that filmmakers and audiences alike were looking for new ways to respond to the world around them. One of my most memorable experiences of the year was seeing Orson Welles' "The Other Side of the Wind" in a 35 mm film print ahead of the movie's release on Netflix. The industry's past, present and future all seemed to collide, as here was a radical, challenging movie that languished unfinished for decades about to be made available to millions of people around the world via a delivery system unimaginable when its creator died, being screened in a classical format. What a day that was.
1. 'If Beale Street Could Talk'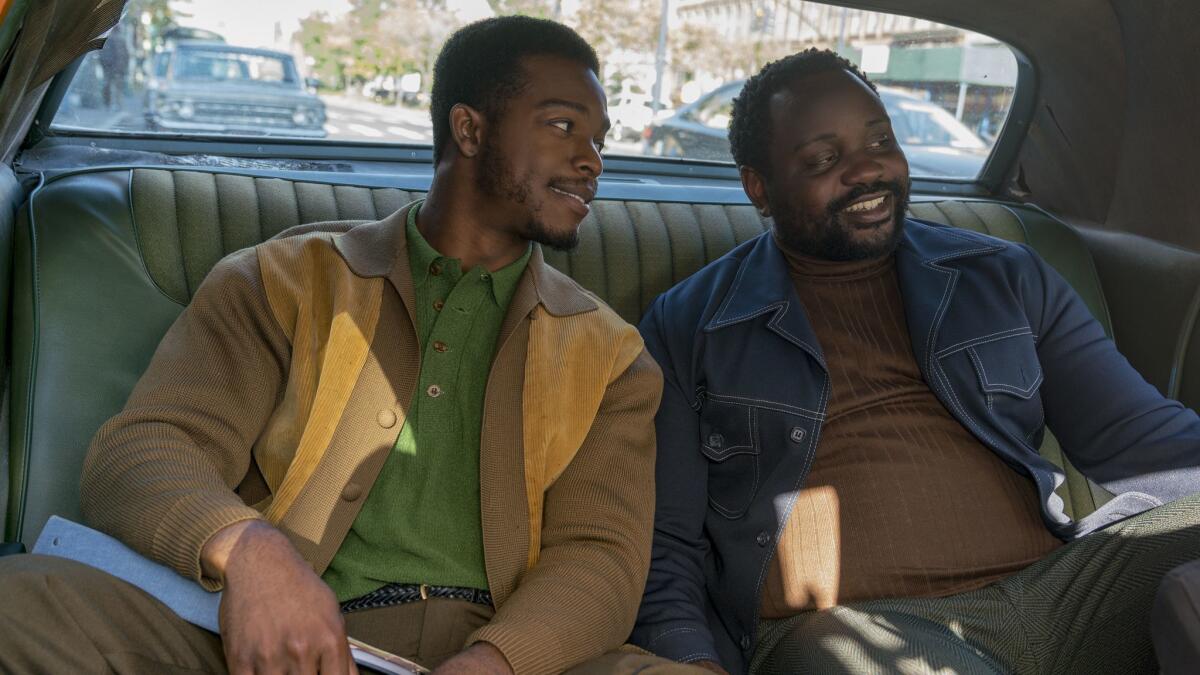 In adapting James Baldwin's 1974 novel, filmmaker Barry Jenkins has created something even more self-assured and visionary than his Oscar-winning "Moonlight." Ripe with a bursting, overwhelming sense of beauty in the world, the movie also acknowledges the frailty of joy, telling a story of young lovers torn apart by a system set up against them. Jenkins never burnishes over the thornier, political aspects of Baldwin's story — as in, Brian Tyree Henry's fulcrum-point monologue that the movie pivots on — creating a rare literary adaptation that captures the tone, the imagery and the feeling of its source material.
2. 'Zama'
A hallucinatory death-trip, a historical adventure story, a comedy of manners rooted in men's inability to understand their own flaws and a blistering indictment of colonialist arrogance, "Zama" marked the first film in nearly 10 years from Argentinian filmmaker Lucrecia Martel. An adaptation of the 1956 novel by Antonio di Benedetto, the story follows an 18th century functionary of the Spanish crown waiting and waiting and waiting in a remote Paraguayan village for new orders. Everything about the film is designed first to disorient, then to delight and enlighten.
There are plenty of movies about married people, but few delve as deeply into the internal dynamics of a marriage with as much insight and understanding as "Private Life." Written and directed by Tamara Jenkins, with galvanizing performances by Kathryn Hahn and Paul Giamatti as a couple desperate for any solution available to their fertility problems, the film is either a hilarious drama or a wrenching comedy. Jenkins has crafted something that feels loosely lived-in and precisely crafted, made to bring out the raw and the wryly funny, sometimes both at once.
There is always something unassuming about the films of writer-director Andrew Bujalski, as if he wants to be underestimated and overlooked rather than be seen for what he is — one of the most vital American filmmakers of the last 15 years. His attention to emotional specificities and the hard realities of work and money are on charming display in the warm, generous comedy "Support the Girls," where the resonant Regina Hall plays the manager of a Hooters-style restaurant who feels her life collapsing around her on a particularly hectic day. Bujalski makes movies in which the characters seem like actual people, flawed but trying.
5. 'Widows'
A crackling heist movie with a lot more than just money on its mind, "Widows" takes place against a backdrop of political campaigning and corruption in Chicago, and grapples with issues of gender, race and class as four women who are not criminals find themselves needing to plan and execute a daring robbery. Director Steve McQueen, who co-wrote the adaptation of the 1980s BBC series with "Sharp Objects" author Gillian Flynn, has made a movie that is artful and elegant without losing its sense of pulse-quickening momentum. With arguably the deepest bench of acting talent of any movie this year, the story is grounded around the dazzling performances of Viola Davis, Elizabeth Debicki, Michelle Rodriguez and Cynthia Erivo.
Not that long ago, Yorgos Lanthimos' perversely cryptic film "Dogtooth" couldn't find a theater in Los Angeles willing to play it. Having since somehow bent the mainstream towards him, Lanthimos' latest film "The Favourite" is still a savage mockery of manners and power, but now with such recognizable actresses as Rachel Weisz, Olivia Colman and Emma Stone performing at full throttle in a tale of palace intrigue during the reign of Queen Anne. Hilarious and outrageous, the movie is mischievous fun with a stinging bite.
7. 'Burning'
South Korean filmmaker Lee Chang-dong adapts a 1992 short story by Haruki Murakami into a thriller in which part of the mystery is whether there is any mystery at all. The movie transposes the enigmatic ambiguity of literary characters such as Tom Ripley or Jay Gatsby and applies it to modern-day anxieties of class, status and wealth alongside petty male insecurities and jealousies. Tracing a romantic triangle in which one suitor never stood a chance and the other may be a charming psychopath, "Burning" is fueled by riveting performances by Steven Yeun, Jeon Jong-seo and Yoo Ah-in.
It is rare to genuinely say, "I have not seen something quite like that before," but Josephine Decker's "Madeline's Madeline" is just such a film — one in which life, art, theater, cinema, dance, family, parenting, adolescence and reality itself collide and reconfigure like newly forming cells. A teenage girl — the revelatory actress Helena Howard — finds herself torn between an overprotective mother (Miranda July), a vampiric theater director (Molly Parker) and her own emergent identity and sense of self, all building to an ecstatic climactic sequence.
Every time you want to consider Spike Lee over, that's exactly when he is most volatile. He consistently reemerges not just with his skill as one of America's greatest living filmmakers, but a seemingly never-ending talent for the unexpected. Telling the true tale of a 1970s black police officer in Colorado who manages to infiltrate the KKK — yes, it's complicated — Lee positions "BlacKkKlansman" as a funky satire on race relations only to toss in jabs at film history and the cultural myopia of the conventional canon, as well as a bit of romance and buddy-comedy levity. Then, catapulting forward to use real footage of the 2017 violence in Charlottesville, Va., Lee creates a knockout blow finale to show that everything we've been watching is no joke.
10. 'The Other Side of the Wind'
What do you do when a myth becomes reality? Beset by production issues and legal problems and never finished in his lifetime, Orson Welles' final project, "The Other Side of the Wind," has been completed at long last by surviving friends and collaborators including producer Frank Marshall and filmmaker Peter Bogdanovich. With a dense, dizzying grammar, made up of faux documentary footage and a movie-in-the-movie, the film is at once of its moment of the 1970s and singularly outside-of-time, with a fearsome performance by John Huston as an aging, lionized filmmaker struggling to finish one last project. (Sound familiar?) If it took decades to finish, "The Other Side of the Wind" will take decades more to consider, rewatch, unravel and decipher, a gift from beyond.
And another ten, in alphabetical order: "Annihilation," "Black Panther," "The Death of Stalin," "Gemini," "Leave No Trace," "Roma," "The Sisters Brothers," "Sorry To Bother You," "Suspiria," "You Were Never Really Here."
Best of 2018: A look back at the year in movies, TV, music and more »
ALSO
Kenneth Turan's best movies of 2018: 'Black Panther' and 'Leave No Trace' top a banner year
Justin Chang's best movies of 2018: 'Burning' and 'First Reformed' lead a year of mystery
SIGN UP for the free Indie Focus movies newsletter »
Follow on Twitter: @IndieFocus
Get the Indie Focus newsletter, Mark Olsen's weekly guide to the world of cinema.
You may occasionally receive promotional content from the Los Angeles Times.