A retrospective on Claire Denis shows why she's one of the world's greatest directors
Film Critic
My favorite scene in my favorite Claire Denis movie, "35 Shots of Rum" (2008), unfolds at a Paris restaurant where a few locals have taken shelter from the rain. The mood is warm, inviting, spontaneously celebratory. A university student is dancing with her father when a young man, who has quietly loved her for ages, asks to cut in. The father obligingly steps aside, not entirely liking what he sees. As the Commodores' heavenly Motown elegy "Nightshift" croons and soars in the background, Denis choreographs a wordless, piercing suite of emotional revelations among a group of people we have come to know and love.
The 72-year-old Denis has long been one of the world's greatest narrative filmmakers. You can find several reasons why in the American Cinematheque's forthcoming mini-retrospective of her work at the Aero Theatre (April 12-14), but you can also find a few of them in that "Rum" sequence alone. There's the way she uses faces and bodies to convey fluctuations in mood and character that mere dialogue could not. There's the subtle movement of the camera, which drifts and sways as if it were adopting the perspective of a nearby dancer but remains unerringly precise in what it shows you.
There's her unfailingly perceptive ear, which can take a seemingly incongruous piece of pop music and tailor it perfectly to the dramatic contours of a scene. But the sequence's most Denisian quality may be its willingness to leave more than the obvious unspoken. The director takes it on faith that you, the viewer, will be able to read the image — the feeling behind a gesture, the significance of an abrupt cutaway — even as you succumb to its intoxication and heartache.
Denis' approach to narrative is often described as elliptical, and while that's not inaccurate — "The Intruder" (2004), her most convulsive, fragmentary and enigmatic picture, more than fits the bill — it runs the risk of making her work sound more inscrutable than it is. Stories, her films remind us, are more than clusters of incident and exposition. More often than not the real stories are transpiring in the silences, in the margins and ellipses that another filmmaker might be inclined to fill in.
RELATED: Why Claire Denis cast Robert Pattinson in the sensual science-fiction fable 'High Life' »
"35 Shots of Rum," one of her most effortlessly moving films, was inspired by Yasujiro Ozu's 1949 drama "Late Spring," which is to say it's a masterpiece made in celebration of another. Happily, it's one of the seven Denis features screening in the Cinematheque series, which includes early gems like her 1988 debut feature, "Chocolat," and "Nénette and Boni" (1996), a moving, rough-and-tumble portrait of an estranged brother and sister who are reunited when the latter becomes pregnant. Here is also where you can see Denis' 1999 international triumph, "Beau Travail," in all its searing celluloid glory. (All but one of the films, "Let the Sunshine In," are screening in 35 mm prints; Denis will be in attendance the first two nights.)
The series would be welcome programming on any occasion, but it arrives in conjunction with the theatrical release of Denis' "High Life," an art-house space opera starring Robert Pattinson and Juliette Binoche. A tale of life and death, physics and biology, existential dread and sexual violence set aboard the grimiest, kinkiest spaceship you've ever laid eyes on, "High Life" is a must-see and a prime example of just how easily Denis gets under your skin.
Like her disquieting 2013 crime thriller, "Bastards," a movie not screening in the retrospective, it finds Denis pairing her seductive, enveloping aesthetics with a grimly repellent — and, you suspect, completely honest — vision of humanity and its capacity for evil. There's no contradiction there. More than most other European art filmmakers of her generation, Denis rejects the usual dichotomy of humanism versus nihilism; elements of both recur throughout her filmography, often in the same film.
For instance: "Trouble Every Day" (2001), her shocking, widely loathed ode to carnal cannibalism, is both her most viscerally abhorrent movie and one of her most acutely, tenderly felt. Wonderfully, this lusty horror picture is being shown on a double bill with "Let the Sunshine In" (2018), an amusingly loquacious romantic comedy starring a radiant Binoche as a Parisian artist drifting haplessly from one man to the next. Call them two very different but equally heroic movies about looking for love in all the wrong places.
If Denis' work can vary wildly in tonal and emotional effect, her formal intelligence and aesthetic adventurousness have never wavered. This is a testament, in part, to the closeness of the filmmaking company she has kept over the years, the storytelling intimacy she has cultivated with her regular collaborators and transferred to the audience. Again and again in her work, you will see the beautiful faces of actors like Grégoire Colin, Béatrice Dalle, Alex Descas, Vincent Lindon and Michel Subor, all loyal members of her company. You will be borne aloft by the exquisite images of her frequent cinematographer, Agnès Godard, and by the melancholy compositions of her regular composer, the British band Tindersticks.
Denis is a great director, but she's also a mood. And the viewer coming to her work for the first time will be forgiven for feeling thrown a little off balance. A certain wooziness is the only sane response to "Beau Travail," her stunning film about a group of French Foreign Legion soldiers stationed in Djibouti. A daringly free-form interpretation of "Billy Budd" that displaces the dense tangle of Herman Melville's words into a succession of ravishing images, the movie is predicated on an extraordinary tension between formal austerity and rapturous sensuality.
Day after day, scene after scene, we watch these beautiful male soldiers run through their outdoor training drills and exercises, routines that can feel by turns like performative masculinity, intense fraternal bonding and sacred ritual. It's an astonishing spectacle, and it becomes the very medium through which Denis tells her story, about a sergeant (Denis Lavant) who becomes intensely suspicious, and possibly desirous, of a younger soldier (Colin). The film's beauty is complex and irreducible: Denis and Godard are justly transfixed by their subjects, but also too unflinching not to suggest the punishing severity and asceticism of their way of life.
Nearly 20 years after it premiered at festivals, "Beau Travail" is still widely hailed as Denis' career-crowning achievement. (A 2012 international critics poll conducted by the British film magazine Sight & Sound ranked it among the 100 greatest films ever made.) It is also one of three exceptionally strong movies — the others being "Chocolat" and "White Material" (2009) — that Denis set and shot in Africa and which are to varying degrees informed by her early years living on that continent as the daughter of a French diplomat.
"Chocolat" takes place in 1950s Cameroon, during the final years of French colonial rule, and turns on the close, complicated friendship between France (Cécile Ducasse), the young daughter of a white district officer, and Protée (Isaach De Bankolé), her family's black servant. Although Denis has said in interviews that the movie is not autobiographical, its perspective speaks to a strong vein of personal experience — and, remarkably, an ability to both fully inhabit that experience and approach it from an analytical distance.
Never less than clear-eyed in its portrait of systemic exploitation and racialized injustice, "Chocolat" is also a sharp example of how a work of art can be empathetic, can bridge divides between experiences that are worlds apart, without simplifying tough realities or sentimentalizing its characters. Protée isn't the story's central figure, but the most wrenching, revealing moments are rightly shown from his point of view.
In Alice Gregory's 2018 profile on Denis for the New Yorker, the director Barry Jenkins nailed the incisiveness of the filmmaker's approach: "It's not a foreign world to her, in a way it might appear to be when you look at her and see a white Frenchwoman," he said. "You watch 'Chocolat,' and it's remarkable. This is a first movie by someone who has not one question about what her rights are as a storyteller."
Jenkins, whose Oscar-winning films "Moonlight" and "If Beale Street Could Talk" bear rich stylistic echoes of Denis' work, is getting at something especially crucial at the present moment, when the representational rights of artists are being increasingly called into question. Who is permitted to tell whose story? What if that story is about an African-born French immigrant and his biracial daughter, as in "35 Shots of Rum" — as clear a testament as any to the power of sympathetic imagination? What if that story is about the systemic oppression of black Africans suffering under colonial and post-colonial regimes?
An answer to that question can be found, I think, in "White Material," a logical companion piece to "Chocolat" — De Bankolé makes a sly return appearance — and one of Denis' strongest, most unshakable works. Set in an unnamed West African nation, this tense and terrifying drama stars Isabelle Huppert as a coffee-plantation owner named Maria, who stubbornly refuses to flee as her adopted home country is plunged into revolutionary chaos. As government troops and child soldiers descend, Maria becomes a symbol of willful blindness and clueless privilege, a woman whose ostensible devotion to Africa has taken on the all-consuming quality of an addiction.
One shudders to think what the Hollywood version of "White Material" would look like; presumably it would strain to vindicate and valorize Maria, perhaps focusing on her suffering to the exclusion of those around her. Denis does none of these things. She acknowledges her protagonist's otherness and, by extension, her own. She splinters individual scenes into experiential fragments, manifesting Maria's moral confusion in visual terms. She turns bleak headlines into bleak art, leaving us, at the end, with blood, tears and no shortage of questions.
She trusts us — not to answer but to keep asking.
------------
'Salt, Sweat and Sunshine: The Cinema of Claire Denis'
Where: Aero Theatre, 1328 Montana Ave., Santa Monica
Price: $15, $13 for members
Contact: americancinemathequecalendar.com
April 12: "Chocolat," "White Material"
April 13: "Beau Travail," "Nénette and Boni," "35 Shots of Rum"
April 14: "Trouble Every Day," "Let the Sunshine In"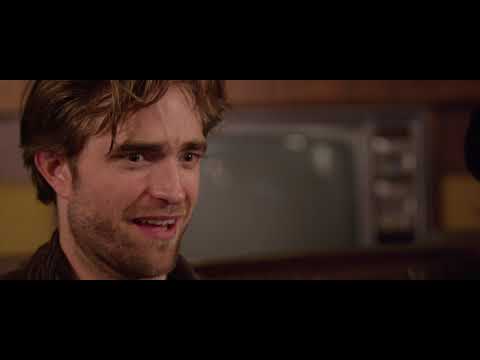 Robert Pattinson stars in French director Claire Denis' first English-language film, "High Life," an erotic space odyssey co-starring Mia Goth and Juliette Binoche. Pattinson, Denis and Goth discuss the film at the Los Angeles Times studio at the To
Get the Indie Focus newsletter, Mark Olsen's weekly guide to the world of cinema.
You may occasionally receive promotional content from the Los Angeles Times.