'The Miseducation of Cameron Post' and the lessons of the Sundance grand jury prize for Desiree Akhavan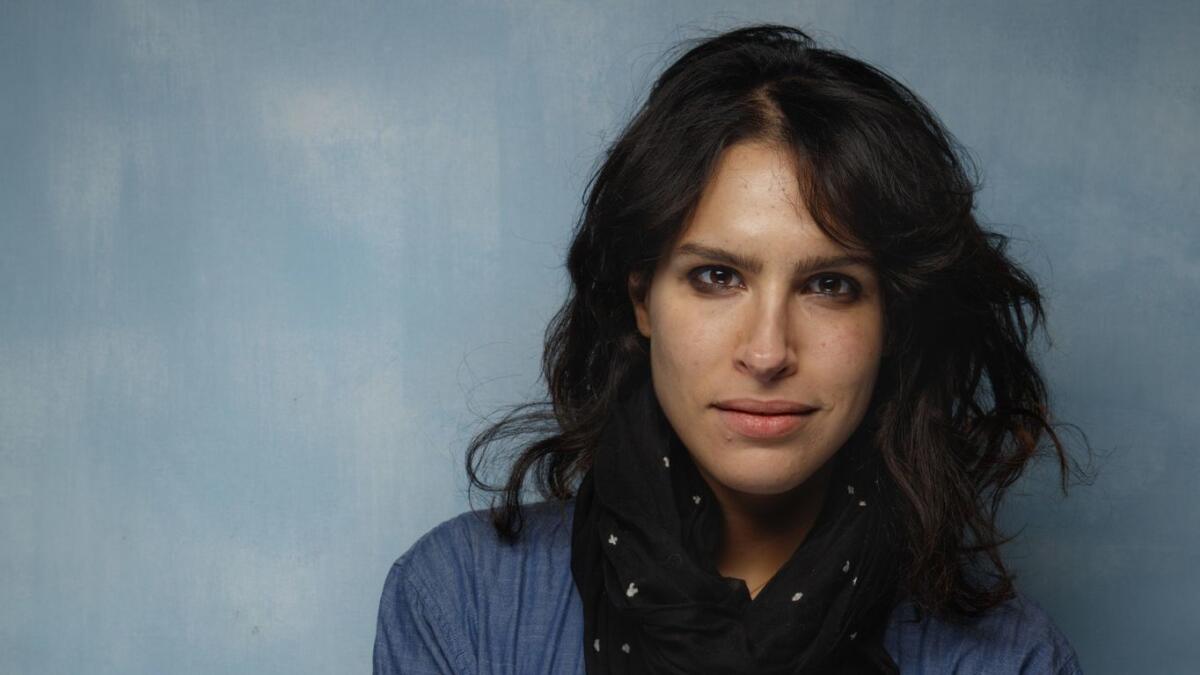 The grand jury prize at the Sundance Film Festival is meant to be one of those rare golden tickets that opens doors for filmmakers. And while recent winners such as Ryan Coogler ("Fruitvale Station") and Damien Chazelle ("Whiplash") have found a path to further success, others such as Alfonso Gomez-Rejon ("Me and Earl and the Dying Girl") and Macon Blair ("I Don't Feel at Home in This World Anymore") have seen less quantifiable results.
This year's grand jury prize winner, "The Miseducation of Cameron Post," is the second feature directed and co-written by thirtysomething New York-born Desiree Akhavan. Adapted from the 2012 novel by Emily M. Danforth, the film is set in 1993 and stars Chloë Grace Moretz as the title character, a teenage girl sent to a gay conversion therapy camp known as God's Promise. Sasha Lane, also seen this year in "Hearts Beat Loud," and Forrest Goodluck, best known for a role in "The Revenant," costar as fellow queer teens Cameron meets at the camp.
It was the emotional directness and specificity of tone of Danforth's book that sparked Akhavan, along with its frank depiction of the controversial practice of gay conversion therapy.
"It was so honest. It was a teen story that really reminded me of being a teenager, and that's so rare," said Akhavan. "I haven't seen a teen film that reminded me of being a teen since John Hughes' films. It just felt honest and true and it dealt with really ugly things happening to this girl with such a light hand.
"And that's what I loved about this book" she added, "it dealt with such a serious subject matter, the stakes were so high, but then it was still relatable and it was still very, very honest about what it was to get abused by the people around you that you trusted who had the best intentions."
I want to make a movie that you can't help but hear about. Ryan Coogler did it, why not me?
— Desiree Akhavan on her filmmaking ambitions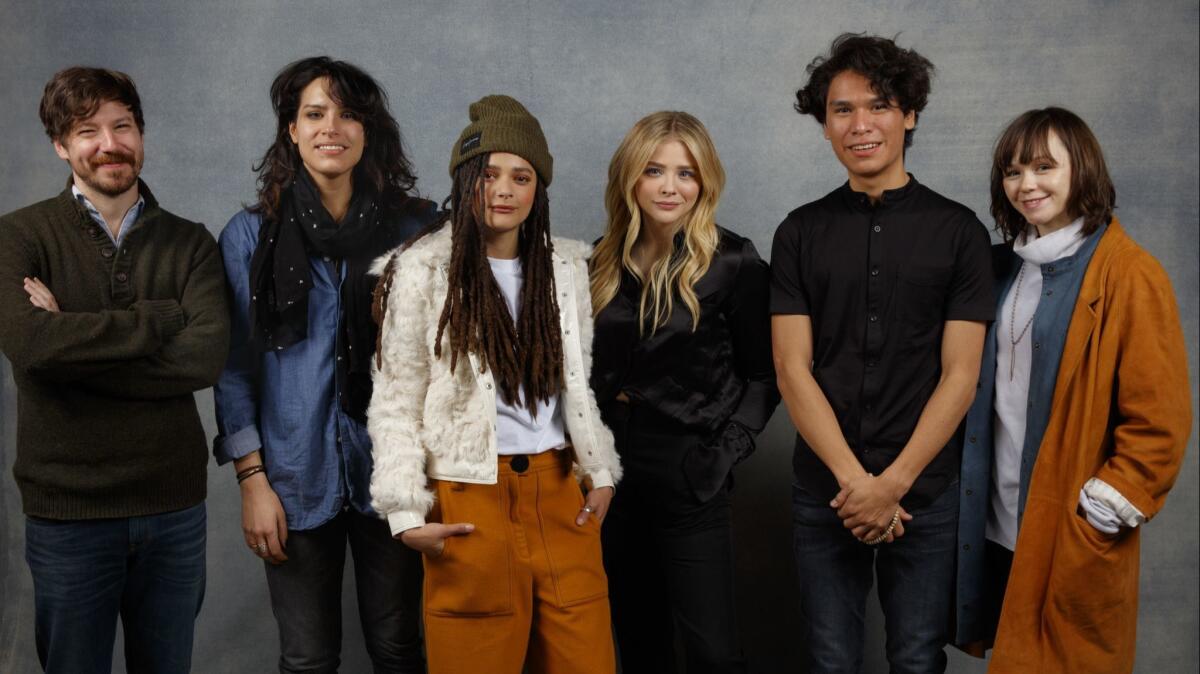 Akhavan had been at Sundance before, when her 2014 debut feature "Appropriate Behavior," in which she also starred, based on her own experiences coming out as bisexual within an Iranian American family. Yet when "Cameron Post" won the festival's top prize she wasn't even at the awards ceremony because she was already back in London, where she has lived for the past few years, to resume work on her upcoming television series "The Bisexual," which she co-wrote, directed and stars in, for Hulu and Channel 4.
"It's a lot of weight off my shoulders, actually," Akhavan said of the grand jury prize during a recent phone call from London. "You worry, especially in the current climate for films, it's such an oversaturated market that you make something and it's a drop in an ocean."
This year's crop of films that premiered at Sundance has already produced a number of box-office hits, from the documentaries "RBG," "Three Identical Strangers" and "Won't You Be My Neighbor?" to iconoclastic features "Sorry to Bother You," "Eighth Grade" and "Hereditary."
Nevertheless, it took two months after the Sundance victory for a distribution deal to be announced for "The Miseducation of Cameron Post." It opens in New York on Aug. 3 and in Los Angeles on Aug. 10, via the relatively small New York-based company FilmRise. The delay in landing a sale caused Akhavan to reflect further on what the Sundance prize really means in practical terms.
"I look at all the other directors who won and [many of] those projects have had major sales and were nominated for Oscars and were seen in a different caliber," she said. "And that hasn't really happened for the film so far, and I'm nervous. I think Americans are really afraid of female sexuality, stories of female sexuality and female sexuality in general.… But you see a lot of movies about male sexuality and male coming-of-age being given a lot of money for their release and respect and clout."
Even during the festival "The Miseducation of Cameron Post" wasn't the most talked-about film, as its gently empathic vision and tone of drama lightened by a touch of humor didn't have quite the same currency as some of the more boisterously immediate titles.
"It's the movie people should have been talking about," said Kim Yutani, longtime Sundance programmer who was recently named as the festival's new director of programming. "It's just directed in this assured way, has this complex look at the issues and I think that the character of Cameron Post is an interesting LGBT character. It is always gratifying when you take a film like that, that isn't always the flashiest film, and see it recognized in this way.
"Juries are so subjective," said Yutani, making note of the fact that among those on this year's jury were actresses Jada Pinkett Smith and Octavia Spencer. "I feel like what the buyers are thinking is not what the jury is thinking. We all have different ideas of what makes a grand jury prize winner."
Moretz, Lane and Goodluck sat together for an interview recently in a backstage room at the Theatre at Ace Hotel in Los Angeles while waiting to introduce "Cameron Post" as the closing-night film of the Outfest film festival.
Moretz didn't hold back as to what she sees as the difference in how a female-centered, queer-themed film has been treated by the industry. As a contrast she pointed to the upcoming gay conversion drama "Boy Erased," directed and adapted by Joel Edgerton and starring Lucas Hedges, Nicole Kidman and Russell Crowe, to be released later this year by Focus Features.
"There's another conversion therapy movie that's coming out and you see how that was picked up by a major distributor, they are putting all the money behind it, and you start to compare it," Moretz said. "This movie was directed by a bisexual woman of diversity, it has a very diverse cast and we didn't cast all celebrities. You look at the other movie — that movie has distribution already, it's going to come out, it's going to be big — it's written and directed by a white man, it's shot through a straight male gaze. You just look at the discrepancy and that's shocking.
"Even though people want these movies to be told, they want these things to be said, they're not backing it enough," Moretz added. "They're still backing first and foremost the straight white man who is going to be putting out the movie that's the safer bet. They want something that's a pretty package, but that's still tolerable and acceptable. And I think that's unfair. Queer movies should be told through a queer lens and created by queer people."
Queer movies should be told through a queer lens and created by queer people.
— Chloë Grace Moretz
Once "The Bisexual" series is finished, Akhavan owes a book of autobiographical essays to a publishing company. And from there she'd like to move on to even bigger, more blatantly commercial material.
"I would really like to make a big mainstream film," she said. "I want to make films that people watch, that your immigrant dad and uncle will force people to watch when you go home for the holidays. That is the ambition."
And though she hasn't yet found herself in a room where she can pitch herself for such a project, she knows she's ready, which may be the purest resonance of this year's Sundance grand jury prize.
"That's the other thing the award did for me, on a purely superficial level, I believed in myself enough to say, 'Yeah, I want to make a movie that you can't help but hear about. Ryan Coogler did it, why not me?' There's a sense of entitlement that I didn't have before that award that I do now. And I'm very appreciative of it."
SIGN UP for the free Indie Focus movies newsletter »
Follow on Twitter: @IndieFocus
Get our L.A. Goes Out newsletter, with the week's best events, to help you explore and experience our city.
You may occasionally receive promotional content from the Los Angeles Times.