Virtually every film coming out this holiday season
The following is a list of films to be released during 2018's holiday season from Nov. 7 through Jan. 11. Movies include "Dr. Seuss' The Grinch," "Widows," "Robin Hood," "The Favourite," "Anna and the Apocalypse," "If Beale Street Could Talk," "Vox Lux" and even a digitally restored version of Steven Spielberg's 1993 Oscar-winner, "Schindler's List."
Nov. 6
The Front Runner
Hugh Jackman portrays Sen. Gary Hart, whose pursuit of the 1988 Democratic presidential nomination was derailed by news of an extramarital affair. With Vera Farmiga, J.K. Simmons, Alfred Molina. Written by Matt Bai, Jay Carson, Jason Reitman; based on a book by Bai. Directed by Reitman. Columbia Pictures / Stage 6
Nov. 8
The Ballad of Buster Scruggs
Joel and Ethan Coen take on tales of the American west in this theatrical release of their six-part anthology. With Tim Blake Nelson, James Franco, Tom Waits, Liam Neeson, Zoe Kazan, Brendan Gleason, Bill Heck. Written and directed by the Coens. Netflix
Nov. 9
Blue My Mind
An increasingly out-of-control teenage girl undergoes a shocking transformation in this imported fantasy drama. With Luna Wedler, Zoë Pastelle Holthuizen, Regula Grauwiller. Written and directed by Lisa Brühlmann. Uncork'd Entertainment
The Delinquent Season
Two couples face marital troubles in this drama from Ireland. With Cillian Murphy, Eva Birthistle, Catherine Walker, Andrew Scott. Written and directed by Mark O'Rowe. Blue Fox Entertainment
The Divide
An aging rancher in drought-plagued 1970s-era California deals Alzheimer's disease and a past tragedy. With Perry King, Bryan Kaplan, Sara Arrington. Written by Jana F. Brown. Directed by King. Arya Worldwide Entertainment
Dr. Seuss' The Grinch
Benedict Cumberbatch voices the green meanie who threatens Christmas in Who-ville in this computer-animated retelling of the holiday classic. Voices by Angela Lansbury, Rashida Jones, Kenan Thompson, Pharrell Williams. Written by Michael LeSieur, Tommy Swerdlow; based on the book by Dr. Seuss. Directed by Scott Mosier, Yarrow Cheney. Universal Pictures
RELATED: 'Grinch,' 'Ralph' and 'Spider-Man' lead an animated charge on the holiday box office
El Angel
A baby-faced teen in Argentina graduates from thievery to murder in this fact-based drama. Written by Sergio Olguín, Rodolfo Palacios, Luis Ortega. Directed by Ortega. The Orchard
The First Patient
Documentary follows first-year med students learning to dissect the human body in a gross-anatomy course. Directed by Chip Duncan. ro*co Films
The Girl in the Spider's Web
"The Crown's" Claire Foy takes over as vigilante outcast Lisbeth Salander in the latest chapter in the 'Dragon Tattoo" saga. With Lakeith Stanfield, Sylvia Hoeks, Stephen Merchant, Vicky Krieps. Written by Fede Alvarez, Jay Basu, Steven Knight; based on the novel by David Lagercrantz, with characters created by Stieg Larsson. Directed by Alvarez. Columbia Pictures / MGM
RELATED: 'The Girl in the Spider's Web' reboots Lisbeth Salander with Claire Foy, but don't label it a #MeToo thriller »
Here and Now
A grim diagnosis upends the life of a New York City nightclub singer (Sarah Jessica Parker). With Simon Baker, Common, Jacqueline Bisset, Renée Zellweger. Written by Laura Eason. Directed by Fabien Constant. AMBI Distribution
In a Relationship
One young couple's relationship blossoms as their mutual friends' relationship falters. With Emma Roberts, Michael Angarano, Dree Hemingway, Patrick Gibson. Written and directed by Sam Boyd. Vertical Entertainment
Lez Bomb
Complications arise when a closeted young lesbian brings her girlfriend home for Thanksgiving. With Jenna Laurenzo, Caitlin Mehner, Cloris Leachman, Steve Guttenberg, Brandon Micheal Hall, Kevin Pollak. Written and directed by Laurenzo. (1:30) NR. Gravitas Ventures
Liz and the Blue Bird
Animated tale about two high school girls who share a love of music. Written by Ayano Takeda, Reiko Yoshida. Directed by Naoko Yamada. Eleven Arts
The New Romantic
A coed gives up on boys her own age and dates an older man instead. With Sarah Armstrong, Daina Barbeau, Jessica Barden. Written and directed by Carly Ann Stone; story by Stone and Kyle Mann. The Orchard
Outlaw King
Historical drama about 14th-century Scottish leader Robert the Bruce and his fight against the English crown. With Chris Pine, Aaron Taylor-Johnson, Florence Pugh, Billy Howle, Tony Curran, Stephen Dillane. Written by Mark Bomback, Bathsheba Doran, David Harrower, James MacInnes, David Mackenzie. Directed by David Mackenzie. Netflix
Overlord
U.S. paratroopers landing in France in advance of D-Day face an unexpected enemy in this action-horror mashup. With Jovan Adepo, Wyatt Russell, Pilou Asbæk, Mathilde Ollivier, John Magaro, Iain de Caestecker. Written by Billy Ray and Mark L. Smith, story by Ray. Directed by Julius Avery. Paramount Pictures
Philosopher King
Documentary-animation on Lee Teng-hui, the first Taiwanese president born on the island. Directed by Hideto Sonoda. Independent
Pimp
A young female pimp in the Bronx cares for her prostitute mother and girlfriend. Keke Palmer, Vanessa Morgan, Aunjanue Ellis, Haley Ramm. Written and directed by Christine Crokos. Vertical Entertainment
The Price of Free
Documentary about Indian activist and Nobel Peace Prize winner Kailash Satyarthi's campaign against child slavery. Directed by Derek Doneen. Participant Media / Concordia Studio / YouTube Originals
River Runs Red
A judge teams with a veteran detective and a grieving father to take revenge on the two dirty cops who killed his son. With Taye Diggs, John Cusack, George Lopez, Luke Hemsworth, Gianni Capaldi, Briana Evigan. Written and directed by Wes Miller. Cinedigm
FULL COVERAGE: 2018 holiday movie preview »
Searching for Ingmar Bergman
Documentary on the life, work and legacy of the revered Swedish filmmaker. Directed by Felix Moeller, Margarethe von Trotta, Bettina Böhler. Oscilloscope Laboratories
They Fight
Documentary about an after-school program for young boxers in an underprivileged Washington, D.C., neighborhood. Directed by Andrew Renzi. Fox Sports Films
3100: Run and Become
Documentary about the spiritual benefits of running. Directed by Sanjay Rawal. Illumine Group
Time Freak
A physics prodigy builds a time machine to get a second chance at romance with the girlfriend who dumped him. With Sophie Turner, Asa Butterfield, Skyler Gisondo. Written and directed by Andrew Bowler. Lionsgate
Weightless
A loner becomes responsible for the 10-year-old son he hasn't seen since the boy was an infant. With Marc Menchaca, Alessandro Nivola, Julianne Nicholson, Johnny Knoxville, Siobhan Fallon Hogan. Written by Enda Walsh; story by Charlotte Colbert, Jaron Albertin. Directed by Albertin. Paladin / Great Point Media
Nov. 15
Jinn
An African American teenager reconsiders her identity after her meteorologist mother abruptly converts to Islam. With Zoe Renee, Simone Missick, Kelvin Harrison Jr,. Dorian Missick, Hisham Tawfiq, Kelly Jenrette. Written and directed by Nijla Mu'min. Orion Classics
Nov. 16
Adonis
A Beijing Opera actor descends into a life of sex work. With Adonis He Fei, Susan Shaw, Nora Miao, Amanda Lee. Written and directed by Scud. Breaking Glass Pictures
Anchor and Hope
A pregnancy forces three Bohemians to grapple with changing views on what constitutes a family. With Oona Chaplin, Natalia Tena, David Verdaguer, Geraldine Chaplin. Written by Carlos Marques-Marcet and Jules Nurrish. Directed by Marques-Marcet. Wolfe Releasing
At Eternity's Gate
Director Julian Schnabel looks at the final two years of painter Vincent Van Gogh. With Willem Dafoe, Oscar Isaac, Mads Mikkelsen, Rupert Friend, Emmanuelle Seigner, Mathieu Amalric, Niels Arestrup. Written by Jean-Claude Carrière, Schnabel. CBS Films
Bali: Beats of Paradise
Documentary on innovative Indonesian composer Nyoman Wenten. Directed by Livi Zheng. Sun and Moon Films
Chef Flynn
Documentary on culinary prodigy Flynn McGarry. Directed by Cameron Yates. Kino Lorber
The Clovehitch Killer
A teenage boy's world unravels when signs point to his upstanding father being responsible for the brutal murders of 10 women. With Charlie Plummer, Dylan McDermott, Samantha Mathis. Written by Christopher Ford. Directed by Duncan Skiles. IFC Midnight
A Cool Fish
A former police officer now working security faces financial troubles, the disappearance of his boss and the kidnapping of his paralyzed sister. With Jianbin Chen, Suxi Ren, Binlong Pan. Directed by Xiaozhi Rao. Chinalion Film
Green Book
A bouncer from the Bronx is hired to drive a world-class African American pianist on a tour of the Deep South in 1962. With Viggo Mortensen, Mahershala Ali, Linda Cardellini, Sebastian Maniscalco, Dimiter D. Marinov, P.J. Byrne. Written by Nick Vallelonga, Brian Currie, Peter Farrelly. Directed by Farrelly. Universal Pictures
RELATED: Octavia Spencer talks about producing 'Green Book' and starring in 'Instant Family'
Family in Transition
Documentary on an Israeli household whose husband and father announces plans to transition to being a woman. Written and directed by Ofir Trainin. Abramorama
Fantastic Beasts: The Crimes of Grindelwald
Albus Dumbledore and his former student Newt Scamander must stop the dark wizard after he escapes custody in this second of five planned installments. With Eddie Redmayne, Katherine Waterston, Dan Fogler, Alison Sudol, Ezra Miller, Zoë Kravitz, Callum Turner, Claudia Kim, William Nadylam, Kevin Guthrie, Jude Law, Johnny Depp. Written by J.K. Rowling. Directed by David Yates. Warner Bros.
RELATED: How 'Fantastic Beasts: The Crimes of Grindelwald' made an even more magical Paris
55 Steps
Based on a true story of an outgoing, highly intelligent mental patient and her tightly wound, buttoned-down attorney. With Helena Bonham Carter, Hilary Swank. Written by Mark Bruce Rosin. Directed by Billie August. Vertical Entertainment
The Gilligan Manifesto
The deeper political allegory of Sherwood Schwart's 1960s sitcom "Gilligan's Island" is explored in this documentary. Featuring Schwartz, Dawn Wells, Russell Johnson. Written and directed by Cevin Soling. Independent
Instant Family
Mark Wahlberg and Rose Byrne play a couple getting on-the-job training in parenting when they take in three foster kids. With Isabela Moner, Tig Notaro, Margo Martindale, Julie Hagerty, Michael O'Keefe, Octavia Spencer. Written by Sean Anders, John Morris. Directed by Anders. Paramount Pictures
RELATED: Octavia Spencer talks about producing 'Green Book' and starring in 'Instant Family'
Jonathan
Two brothers sharing the same body come into conflict when they fall for the same woman. With Ansel Elgort, Suki Waterhouse, Patricia Clarkson. Written by Peter Nickowitz, Bill Oliver, Gregory Clarkson. Directed by Oliver. Well Go USA
The Last Race
Documentary on a Long Island quarter-mile stock car race track. Directed by Michael Dweck. Magnolia Pictures
The Long Dumb Road
Two young men become unlikely traveling companions driving from Texas to Los Angeles. With Tony Revolori, Jason Mantzoukas, Taissa Farmiga, Grace Gummer, Casey Wilson, Ron Livingston. Written by Hannah Fidell and Carson Mell. Directed by Fidell. Universal Home Entertainment
Madness Farewell
Dark comedy about a suicidal comedian who hires a hit man to kill her. With Charlene deGuzman, Benjamin Font, Brandon Keener, Noah Applebaum, Nick Smoke. Written and directed by Benjamin Font.Indie Rights
Mobile Homes
A woman, her 8-year-old son and her boyfriend struggle to get by, moving from one hotel room to another, until they stumble upon a different way to live. With Imogen Poots, Callum Turner, Callum Keith Rennie. Written and directed by Vladimir de Fontenay. Dark Star Pictures / Uncorked
Ruben Brandt, Collector
A psychotherapist becomes the world most's wanted criminal when he and four of his patients steal paintings from the world's great art museums in this animated tale. Voices of Iván Kamarás, Gabriella Hámori, Csaba "Kor" Márton. Written by Milorad Krstić, Radmila Roczkov. Directed by Krstić. Sony Pictures Classics
Speed Kills
Drug trafficking multimillionaire speedboat racer John Travolta finds himself trapped between gangsters and the Feds. With Katheryn Winnick, Jennifer Esposito, Michael Weston, Jordi Mollà, Amaury Nolasco, Matthew Modine, James Remar, Kellan Lutz. Written by David Aaron Cohen, John Luessenhop, based on a book by Arthur J. Harris. Directed by Jodi Scurfield. Saban Films
Team Khan
Documentary on British boxer Amir Khan, his rise from Olympic silver medalist at age 17 to world champion and his recent comeback attack. Directed by Blair Macdonald and Oliver Clark. Brainstorm Media
Texas Cotton
A town is shaken by a veteran police officer's pursuit of justice for an enigmatic newcomer. With George Hardy, Jason Douglas, Tiffany Shepis. Written by Jameel Khaja, Tyler Russell. Directed by Russell. Indie Rights
Tinker
A young man is torn between his fascination with a secret machine he discovers in his father's journal and caring for his orphaned nephew. With Clayne Crawford, Colton Crawford, Chalet Lizette Brannon, Christian Kane. Written by Sonny Marler, Tom Bhramayana. Directed by Marler. Gravitas Ventures
Trust Machine: The Story of Blockchain
Documentary on the controversial decentralized technology that supports cryptocurrencies. Narrated by Rosario Dawson. Directed by Alex Winter. SingularDTV
12 Round Gun
A former boxer mounts a comeback after his son is blinded during a heavyweight bout. With Mark Boone Junior, Cassie Thomson, Kate Vernon, Jared Abrahamson, Holly Gagnier, Sam Upton. Written and directed by Upton. Gravitas Ventures
Under the Wire
Documentary on war photographer Paul Conroy, who was wounded in Syria in the 2012 attack that killed his colleague, journalist Marie Colvin (the subject of the film "A Private War"). Directed by Chris Martin, based on Conroy's book. Abramorama
The Waldheim Waltz
Documentary on the controversial former secretary-general of the United Nations and Austrian President Kurt Waldheim. Directed by Ruth Beckermann. Menemsha Films
Welcome Home
Vacationing in Italy, a couple is ensnared in a terrifying scheme. With Aaron Paul, Emily Ratajkowski, Riccardo Scamarcio. Written by David Levinson. Directed by George Ratliff. Vertical Entertainment
Widows
Four Chicago women plan an elaborate heist after their late husbands leave them with devastating debt. With Viola Davis, Michelle Rodriguez, Elizabeth Debicki, Cynthia Erivo, Colin Farrell, Brian Tyree Henry, Daniel Kaluuya, Garret Dillahunt, Carrie Coon, Jacki Weaver, Jon Bernthal, Manuel Garcia-Rulfo, Robert Duvall, Liam Neeson. Written by Gillian Flynn, Steve McQueen, based on the novel by Lynda La Plante. Directed by McQueen. 20th Century Fox
Nov. 21
Creed II
Son of Apollo, student of Rocky Balboa, Adonis Creed climbs back into the ring to face an opponent connected to his family's past. With Michael B. Jordan, Sylvester Stallone, Tessa Thompson, Phylicia Rashad, Wood Harris, Andre Ward, Florian "The Big Nasty" Munteanu, Dolph Lundgren, Russell Hornsby. Written by Stallone. Directed by Steven Caple Jr. MGM / Warner Bros.
Ralph Wrecks the Internet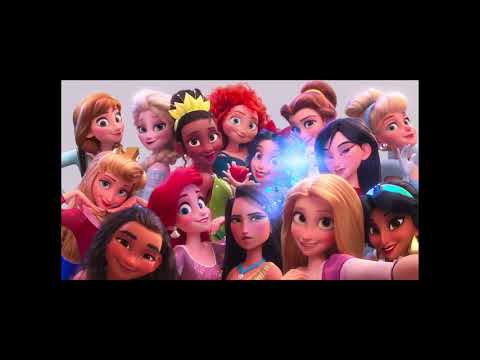 Wreck-It Ralph (John C. Reilly) and Princess Vanellope (Sarah Silverman) are back to save a game while travelling through the World Wide Web in "Ralph Breaks the Internet."
The reluctant video game villain and his pal Vanellope von Schweetz leave the arcade and head online in this animated sequel to the 2012 hit. Voices by John C. Reilly, Sarah Silverman, Gal Gadot, Jack McBrayer, Jane Lynch, Alan Tudyk, Alfred Molina, Ed O'Neill, Timothy Simons, Ali Wong, Hamish Blake, Glozell Green, Taraji P. Henson. Written by Phil Johnston, Pamela Ribon. Directed by Rich Moore, Johnston. Walt Disney Pictures
RELATED: 'Grinch,' 'Ralph' and 'Spider-Man' lead an animated charge on the holiday box office
Robin Hood
Back from the Crusades, the arrow-slinging Robin of Locklsey and his Moorish commander take aim at the corrupt English crown. With Taron Egerton, Jamie Foxx, Ben Mendelsohn, Eve Hewson, Tim Minchin, Jamie Dornan. Written by Ben Chandler, David James Kelly. Directed by Otto Bathurst. Lionsgate
Roma
Writer-director Alfonso Cuarón chronicles the life of a young Mexico City domestic worker amid the political and social upheaval of the 1970s. With Yalitza Aparicio, Marina de Tavira, Nancy García. Netflix
RELATED: What's up and what's down in the prime season for Oscar's best picture race
Shoah: Four Sisters
French director Claude Lanzmann's final film, a four-part documentary — "The Hippocratic Oath," "The Merry Flea," "Noah's Ark" and "Baluty" — consists of 1970s interviews with a quartet of female Holocaust survivors. Cohen Media Group
Nov. 23
Astral
Attempting to connect with his dead mother through spiritual projection, a young man faces demons from the other side. With Frank Dillane. Written by Chris Mul, Michael Mul. Directed by Chris Mul. Vertical Entertainment
Becoming Astrid
Biographical drama covers the formative years of Swedish children's book author Astrid Lindgren as she escapes her religious upbringing, gives birth while still a teen and uses her storytelling gift to bond with her son when his foster mother becomes ill. With Alba August, Trine Dyrholm, Maria Bonnevie, Björn Gustafson, Magnus Krepper, Henrik Rafaelsen, Maria Fahl Vikander. Written by Kim Fupz Aakenson and Pernill Fischer Christensen. Directed by Fischer Christensen. Music Box Films
8 Remains
As she's being choked to death by her lover, a young woman flees to a mirror world. With Maja-Celiné Probst, Kevin Leslie. Written by Laura Sommer, Wolf-Peter Arand. Directed by Juliane Block. Indie Rights
The Favourite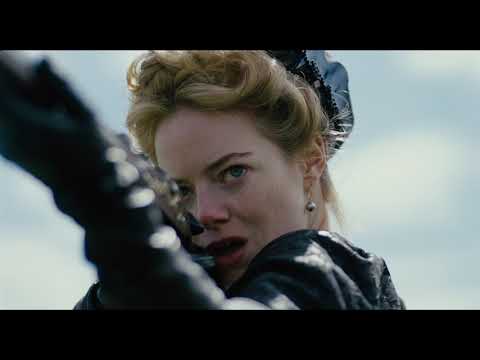 Olivia Colman, Rachel Weisz and Emma Stone star in "The Favourite."
A charming servant sees opportunity in the court of 18th century English ruler Queen Anne. With Olivia Colman, Emma Stone, Rachel Weisz, Nicholas Hoult, Joe Alwyn, James Smith, Mark Gatiss. Written by Deborah Davis, Tony McNamara. Directed by Yorgos Lanthimos. Fox Searchlight
The Long Shadow
Slavery's impact on contemporary racism is examined in this documentary. Directed by Frances Causey. Passion River
Of Fathers and Sons
Documentary on a radical Islamist family and the raising of their two sons. Directed by Talal Derki. Kino Lorber
Postcards From London
A British teen's good looks lead him through an unusual series of occupations. With Harris Dickinson. Written and directed by Steve McLean. Strand Releasing
Shoplifters
A Japanese family of petty criminals living on society's fringe take in a young girl they find freezing in the cold. With Lily Franky, Ando Sakura, Matsuoka Mayu, Kiki Kilin, Jyo Kairi, Sasaki Miyu. Written and directed by Hirokazu Kore-rda. Magnolia Pictures
The World Before Your Feet
Matt Green walks 8,000 miles through the streets of New York City's five boroughs in this documentary. Directed by Jeremy Workman. Greenwich Entertainment
Write When You Get Work
Ex-lovers reconnect in the milieu of an Upper East Side girls' private school leading to conflicts between class and criminality. With Emily Mortimer, Finn Wittrock, Rachel Keller, Scott Cohen, Jessica Hecht, James Ransone, Andrew Schulz, Tess Frazer, Afton Williamson, Zarif Kabier. Written and directed Stacy Cochran. Abramorama
Nov. 30
Anna and the Apocalypse
Zombies threaten to ruin a quiet town's Christmas in this musical comedy. With Ella Hunt, Malcolm Cumming, Sarah Swire, Ben Wiggins, Christopher Leveaux, Marli SiuIn. Written by Ryan McHenry, Alan McDonald. Directed by John McPhail. Orion Pictures
Blood Brother
Released from prison, a man seeks revenge on the childhood friends he believes betrayed him. With Tremaine "Trey Songz" Neverson, Jack Kesy, China Anne McClain, Hassan Johnson, Tanee McCall, Fetty Wap. Written by Michael Finch, Karl Gajdusek. Directed by John Pogue. Lionsgate
DriverX
A struggling family man plunges into a sex- and alcohol-fueled world of ride-sharing. With Patrick Fabian, Tanya Clarke, Desmin Borges, Oscar Nunez, Travis Schuldt, Melissa Fumero. Written and directed by Henry Barrial. Sundance Selects
Elliot: The Littlest Reindeer
A miniature horse sets out to replace the retiring Blitzen on Santa's team in this animated tale. Voices by Josh Hutcherson, John Cleese, Martin Short, Samantha Bee, Jeff Dunham, Rob Tinkler, Christopher Jacot. Written and directed by Jennifer Westcott. Screen Media
Everybody Knows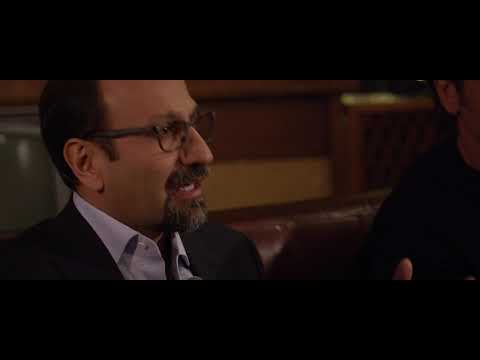 The real-life husband and wife talk about sharing the screen in "Everybody Knows" and how soon they might work together again. Plus, director Asghar Farhadi sheds light on what it was like working with the couple.
Penelope Cruz stars as a woman who returns home to Spain from Argentina for her sister's wedding, only to have her daughter abducted. With Javier Bardem. Written and directed by Asghar Farhadi. Focus Features
The Great Buddha +
A security guard and his trash collector friend are drawn into the sordid affairs of a wealthy factory owner. With Cres Chuang, Bamboo Chen, Leon Dai. Written and directed by Huang Hsin-yao. Cheng Cheng Films
Happy as Lazzaro
The tale of an enigmatic man who may be a time traveler. With Adriano Tardiolo, Luca Chikovani, Alba Rohrwacher, Agnese Graziani, Tommaso Ragno, Sergi López, Natalino Balasso, Gala Othero Winter, David Bennent, Nicoletta Braschi. Written and directed by Alice Rohrwacher. Netflix
Head Full of Honey
A young woman attempts to help her Alzheimer's afflicted grandfather. With Nick Nolte, Matt Dillon, Emily Mortimer, Sophia Lane Nolte, Jacqueline Bisset, Eric Roberts. Written by Til Schweiger, Lo Malinke, Jojo Moyes; story by Hilly Martinek and Schweiger, based on a 2014 German film. Directed by Schweiger. Warner Bros.
Invisible Hands
Documentary explores how the world's largest corporations profit from child labor and child trafficking. Written by Tandon and Chad Beck. Directed by Shraysi Tandon. First Run Features
Martyr
A young man's drowning transforms the lives of a group of friends. With Carol Abboud, Hadi Bou Ayash, Moustafa Fahs. Written and directed by Mazen Khaled. Breaking Glass Pictures
The Mercy
In 1968, an Englishman sets out to become the first person to sail solo around the world without stopping. With Colin Firth, Rachel Weisz, David Thewlis, Mark Gatiss. Written by Scott Z. Burns. Directed by James Marsh. Screen Media
Mirai
Animated fantasy tells how the arrival of a new baby sister leads a 4-year-old boy on an incredible journey learning about his family. Written and directed by Mamoru Hosoda. GKids
Never Look Away
A young artist flees to West Germany, only to be haunted by memories of life under the Nazi and communist regimes. With Tom Schilling, Paula Beer, Sebastian Koch, Saskia Rosendahl, Ina Weisse. Written and directed by Florian Henckel von Donnersmarck. Sony Pictures Classics
The People's Republic of Desire
Documentary on how digital relationships via live streaming showcases affect human connections in China. Directed by Hao Wu. Tripod Media LLC
The Possession of Hannah Grace
A morgue attendant fears a newly delivered, disfigured body is possessed by a demon. With Shay Mitchell, Grey Damon, Kirby Johnson, Stana Katic. Written by Brian Sieve. Directed by Diederik Van Rooijen. Screen Gems
Senso
Re-release of director Luchino Visconti's 1955 drama about the love between a countess and an officer during the Italian-Austrian war of unification. With Alida Valli, Farley Granger, Massimo Girotti. Written by Visconti, Suso Cecchi d'Amico. Rialto Pictures
Song of Back and Neck
Meeting a beautiful woman and visiting an acupuncturist changes the life of a man in chronic pain in this comedy written and directed by, and starring Paul Lieberstein. With Rosemarie DeWitt, Brian d'Arcy James. The Orchard
United Skates
The role of African American roller skating in hip-hop and rap culture and its importance to the community are explored in this documentary. Featuring Salt-N-Pepa, Vin Rock of Naughty by Nature, Coolio, Alonzo Williams of World Class Wreckin' Cru. Directed by Dyana Winkler and Tina Brown. HBO Documentary Films
Nov. TBD
Roll With Me
Recovering addict and paraplegic Gabriel Cordell attempts to become the first person to cross the U.S. in an unmodified wheelchair in this documentary. Featuring Chris Yanke, Christopher Kawas, Joshua Streeter. Directed by Lisa France. Array Releasing
Dec. 6
Clara's Ghost
A supernatural force provides solace to a young Connecticut woman. With Abby Elliott, Bridey Elliott, Chris Elliott, Isidora Goreshter, Haley Joel Osment, Paula Niedert Elliott. Written and directed by Bridey Elliott. Orion Classics
Dec. 7
All the Devil's Men
Military operatives fighting terrorism embark on a manhunt in London. With Milo Gibson, William Fichtner, Sylvia Hoeks, Gbenga Akinnagbe, Joseph Millson. Written and directed by Matthew Hope. Saban Films / Lionsgate / DirecTV
The Appearance
The Church sends an inquisitor to investigate a series of terrifying murders at a monastery. With Jake Stormoen, Kristian Nairn, Adam Johnson, Baylee Self, Michael Flynn. Written and directed by Kurt Knight. Gravitas Ventures
Asher
An ex-Mossad agent living in Brooklyn must change his ways when he unexpectedly finds love. With Ron Perlman, Famke Janssen, Richard Dreyfus, Peter Facinelli, Jacqueline Bisset. Written by Jay Zaretsky. Directed by Michael Caton-Jones. Momentum Pictures
Back Roads
A young man cares for his younger siblings and becomes involved with an older woman after his mother kills his abusive father. With Alex Pettyfer, Jennifer Morrison, Nicola Peltz, Chiara Aurelia, Hala Finley, June Carryl, Robert Patrick, Juliette Lewis. Written by Tawni O'dell, Adrian Lyne. Directed by Pettyfer. Samuel Goldwyn Pictures
Ben is Back
Julia Roberts and Lucas Hedges star in writer-director Peter Hedges' story of the Christmastime homecoming of a young man with substance abuse issues. With Courtney B. Vance, Kathryn Newton. LD Entertainment / Lionsgate / Roadside Attractions
Bernie the Dolphin
A 9-year-old girl and her 11-year-old brother attempt to save a hidden beach and reunite a finned friend with his family. With Kevin Sorbo, Patrick Muldoon. Written by Terri Emerson, Marty Poole. Directed by Kirk Harris. Lionsgate
Divide and Conquer: The Roger Ailes Story
Documentary on the late Republican strategist and Fox News founder. Directed by Alexis Bloom. Magnolia Pictures
Dumplin'
The rebellious plus-size teen daughter of a former beauty queen rattles their Texas town by entering the pageant her mother had won. With Jennifer Aniston, Bex Taylor-Klaus, Dove Cameron. Written by Kristin Hahn and Julie Murphy. Directed by Anne Fletcher. Netflix
If Beale Street Could Talk
"Moonlight's" Barry Jenkins wrote and directed this adaptation of the 1974 James Baldwin novel about a Harlem woman's pursuit of the American dream while proving her lover's innocence. With KiKi Layne, Stephan James, Teyonah Parris, Dave Franco, Pedro Pascal, Diego Luna, Regina King, Colman Domingo, Finn Wittrock, Ed Skrein, Emily Rios. Annapurna Pictures
RELATED: What's up and what's down in the prime season for Oscar's best picture race
Mary Queen of Scots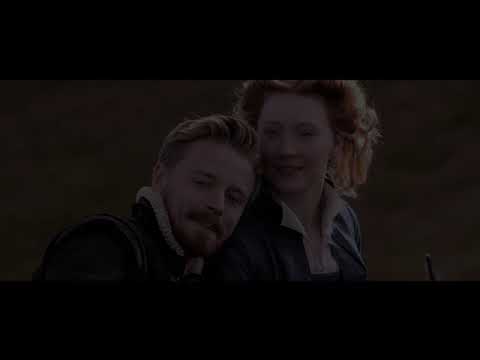 Saoirse Ronan and Margot Robbie star in "Mary Queen of Scots."
The young regent challenges rival Elizabeth I for the English throne. With Saoirse Ronan, Margot Robbie, Jack Lowden, Joe Alwyn, Gemma Chan, Martin Compston, Ismael Cruz Cordova, Brendan Coyle, Ian Hart, Adrian Lester, James McArdle, David Tennant, Guy Pearce. Written by Beau Willimon, based on a book by John Guy. Directed by Josie Rourke. Focus Features
The Party's Just Beginning
The suicide of a friend forces a Scottish woman to confront her own demons, Written and directed by and starring Karen Gillan. With Lee Pace, Matthew Beard, Paul Higgins, Siobhan Redmond, Jamie Quinn, Rachel Jackson. The Orchard
Return to Seattle
A grieving young man rediscovers the natural beauty of Washington state through a romance. Written and directed by and starring Brock Mullins. With Allie Pratt, Gordon Coffey, Amy Danneker, Jalyn Green. Light with Sound
Schindler's List
Digitally restored version of director Steven Spielberg's Oscar-winning 1993 epic about the German factory owner who saved more than 1,100 Jews during World War II. With Liam Neeson, Ben Kingsley, Ralph Fiennes, Caroline Goodall, Jonathan Sagalle, Embeth Davidtz. Written by Steven Zaillian; based on the novel by Thomas Keneally. Universal Pictures
Swimming With Men
A group of middle-age men becomes an unlikely synchronized aquatic team. With Rob Brydon, Rupert Graves, Adeel Akhtar, Jim Carter, Jane Horrocks, Thomas Turgoose, Daniel Mays, Charlotte Riley. Written by Aschlin Ditta. Directed by Oliver Parker. Sundance Selects
Vox Lux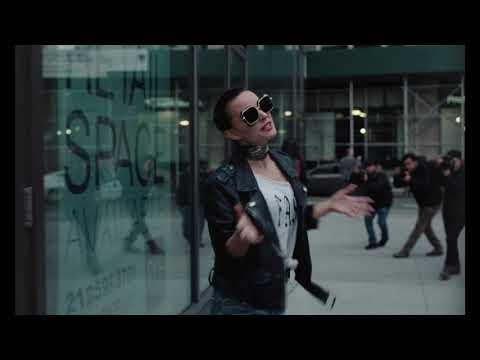 Natalie Portman and Jude Law star in a portrait of a pop star, "Vox Lux."
A pop star, whose rise to fame paralleled the country's loss of innocence, mounts a comeback. With Natalie Portman, Jude Law, Stacy Martin, Raffey Cassidy. Written and directed by Brady Corbet. Neon
Dec. 13
Bird Box
To save her children from an unseen global threat, a mother must navigate a dangerous river. With Sandra Bullock, Trevante Rhodes, Sarah Paulson, John Malkovich, Colson Baker, Lil Rel Howery, Jacki Weaver, Rosa Salazar, Tom Hollander, BD Wong, Danielle MacDonald. Written by Eric Heisserer. Directed by Susanne Bier. Netflix
Maine
As she sorts out her life, a young married Spaniard hiking the Appalachian Trail alone connects romantically with an American hiker. With Laia Costa, Thomas Mann. Written and directed by Matthew Brown. Orion Classics
Dec. 14
Antidote
A doctor and two treasure hunters search for a Mayan legend. With Randy Couture, Chuck Zito, Natali Yura, Will Travel. Written by Jason Cominetto, Scott Windhauser. Directed by Ken Barbet. Gravitas Ventures
Avicii: True Stories
Documentary on the life and career of the Grammy-nominated producer, songwriter and artist Avicii (a.k.a. Tim Bergling) and his decision to stop doing live shows. Featuring Chris Martin, Nile Rodgers, David Guetta and Wyclef Jean. Directed by Levan Tsikurishvili. Black Dalmatian Films / SF Bio / Piece Of Magic Entertainment
Backtrace
Suffering from a brain injury and amnesia, an inmate is given a drug causing him to escape and relive his previous life while on the run from law enforcement. With Ryan Guzman, Sylvester Stallone, Meadow Williams, Matthew Modine, Christopher McDonald, Colin Egglesfield, Lydia Hull, Tyler Jon Olson, Sergio Rizzuto, Swen Temmel. Written by Mike Maples. Directed by Brian A. Miller. Lionsgate Premiere
Beyond White Space
The crew of a deep space fishing vessel descends into mutiny and betrayal as its captain pursues a rare species. With Holt McCallany, Zulay Henao, Dave Sherian. Written by Ryan Colucci, Clay McLeod Chapman. Directed by Ken Locsmandi. Vertical Entertainment
Capernaum
A tenacious Beirut street kid pursues justice through the law. With Zain Al Rafeea, Yordanos Shiferaw, Boluwatife Treasure Bankole, Kawthar Al Haddad, Fadi Kamel Youssef, Cedra Izam, Alaa Chouchnieh, Nadine Labaki. Written by Nadine Labaki, Jihad Hojeilly, Michelle Keserwany. Directed by Labaki. Sony Pictures Classics
The Insufferable Groo
Documentary on independent filmmaker Stephen Groo and his pursuit of Jack Black to star in his movie. Featuring Black, Jared Hess. Directed by Scott Christopherson. Gravitas Ventures
Mortal Engines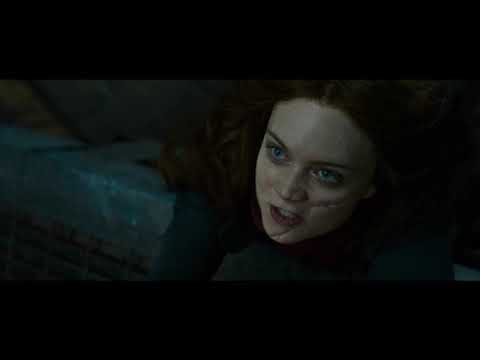 In "Mortal Engines," there's a world of predator cities that exists thousands of years after current civilization has been destroyed by a cataclysmic event. The film stars Robert Sheehan, Hera Hilmar, Hugo Weaving, Jihae, Ronan Raftery, Leila George
Centuries after civilization collapsed, an enigmatic woman, an outcast and an outlaw unite to try to stop London, now a dangerous metropolis on wheels. With Hugo Weaving, Hera Hilmar, Robert Sheehan, Jihae, Ronan Raftery, Leila George, Patrick Malahide, Stephen Lang. Written by Fran Walsh, Philippa Boyens, Peter Jackson; based on the book by Philip Reeve. Directed by Christian Rivers. Universal Pictures
The Mule
Clint Eastwood directed and stars in this tale of an octogenarian who becomes a drug runner for a powerful Mexican cartel. With Bradley Cooper, Laurence Fishburne, Michael Peña, Dianne Wiest, Andy Garcia, Alison Eastwood, Taissa Farmiga, Ignacio Serricchio, Loren Dean, Eugene Cordero. Written by Nick Schenk, inspired by an article by Sam Dolnick. Warner Bros.
The Quake
Oslo shakes in this Norwegian disaster film. With Kristoffer Joner, Ane Dahl Torp, Jonas Hoff Oftebro. Written by John Kåre Raake, Harald Rosenløw-Eeg .Directed by John Andreas Andersen. Magnolia Pictures
The Second Time Around
A widow and a curmudgeon bond over their shared love of music. With Linda Thorson, Stuart Margolin, Laura de Carteret. Written by Leon Marr, Sherry Soules. Directed by Marr.. First Run Features
Sicilian Ghost Story
A girl refuses to accept the mysterious disappearance of a classmate she loves. With Julia Jedlikowska, Gaetano Fernandez. Written and directed by Fabio Grassadonia and Antonio Piazza. Strand Releasing
Spider-Man: Into the Spider-Verse
A Brooklyn teen dons the mask in this animated version of the arachnid-like superhero. Voices by Shameik Moore, Jake Johnson, Hailee Steinfeld, Mahershala Ali, Brian Tyree Henry, Luna Lauren Velez, Lily Tomlin, John Mulaney, Kimiko Glenn, Nicolas Cage, Liev Schreiber. Written by Phil Lord and Rodney Rothman; story by Lord, based on the Marvel Comic. Directed by Bob Persichetti, Peter Ramsey, Rothman. Columbia Pictures / Sony Pictures Animation / Marvel
RELATED: 'Grinch,' 'Ralph' and 'Spider-Man' lead an animated charge on the holiday box office
That Way Madness Lies
Filmmaker Sandra Luckow chronicles her brother Duanne's horrifying experience with mental illness in this documentary. First Run Features
Tyrel
A black man's trip to the Catskills with his white friends turns harrowing. With Jason Mitchell, Michael Cera, Chris Abbott, Ann Dowd, Caleb Landry Jones. Written and directed by Sebastián Silva. Magnolia Pictures
Dec. 19
Mary Poppins Returns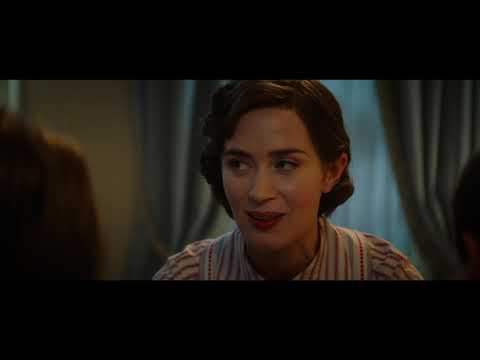 Emily Blunt stars in "Mary Poppins Returns."
Emily Blunt is the magical supercalifragilisticexpialidocious nanny in this musical sequel to the 1964 film. With Lin-Manuel Miranda, Ben Whishaw, Emily Mortimer, Julie Walters, Pixie Davies, Nathanael Saleh, Joel Dawson, Colin Firth, Meryl Streep. Written by David Magee; story by Magee, Rob Marshall, John DeLuca, based on the Mary Poppins Stories by PL Travers. Directed by Marshall. Walt Disney Pictures
RELATED: How 'Mary Poppins Returns' star Emily Blunt and director Rob Marshall aimed to make a 'joybomb on the soul' »
Dec. 21
All is True
Kenneth Branagh directed and plays William Shakespeare in this drama about one of the darkest periods of the Bard's life. With Judi Dench, Ian McKellen. Written by Ben Elton. Sony Pictures Classics
American Renegades
Navy Seals on assignment in Europe attempt to retrieve buried treasure from the bottom of a lake and return it to the rightful owners. With Sullivan Stapleton, J.K. Simmons. Written by Richard Wenk, Luc Besson. Directed by Steven Quale. EuropaCorp
Aquaman
The half-man, half-Atlantean is the latest D.C. superhero to get an origin story with this underwater adventure. With Jason Momoa, Amber Heard, Willem Dafoe, Patrick Wilson, Dolph Lundgren, Yahya Abdul-Mateen II, Ludi Lin, Temuera Morrison, Nicole Kidman. Written by David Leslie Johnson-McGoldrick, Will Beall; story by Geoff Johns, Wan, Beall, based on characters created by Paul Norris and Mort Weisinger. Directed James Wan. Warner Bros.
Between Worlds
Nicolas Cage stars as a truck driver tormented by memories of his dead family as he tries to stop a woman's comatose daughter from crossing over to the spirit realm. With Franka Potente, Penelope Mitchell, Garrett Clayton, Lydia Hearst, Brit Shaw, and Hopper Penn. Written and directed by Maria Pulera. Saban Films / Lionsgate
Bumblebee
In 1987, a young woman discovers that a broken down VW bug isn't a prototypical junkyard heap — it's a Transformer. With Hailee Steinfeld, John Cena, Jorge Lendeborg Jr., John Ortiz, Jason Drucker, Pamela Adlon, Stephen Schneider. Written by Christina Hodson, Kelly Fremon Craig, story by Hodson. Directed by Travis Knight. Paramount Pictures
RELATED: 'Bumblebee' screenwriter Christina Hodson is shaping Hollywood's blockbuster future — and centering female stories
Cold War
In writer-director Pawel Pawlikowski's drama, set in 1950s Poland, Berlin, Yugoslavia and Paris, a man and a woman from disparate backgrounds are fated to love and suffer with each other. With Joanna Kulig, Tomasz Kot, Borys Szyc, Agata Kulesza. Amazon Studios
Second Act
Jennifer Lopez stars as a working-class woman who unexpectedly breaks into the corporate world. With Leah Remini, Vanessa Hudgens, Treat Williams, Milo Ventimiglia. Written by Justin Zackham, Elaine Goldsmith-Thomas. Directed by Peter Segal. STXfilms
Welcome to Marwen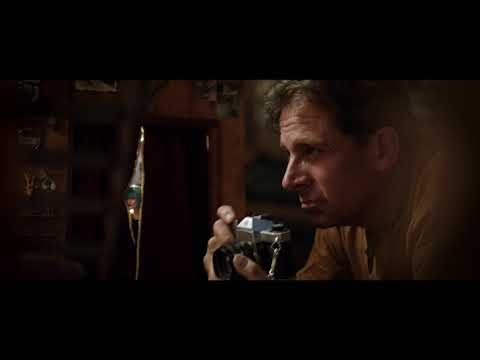 Steve Carell stars in the trailer for Robert Zemeckis' "Welcome to Marwen."
A damaged man seeks healing through an elaborate art installation that pays tribute to the women in his life. With Steve Carell, Leslie Mann, Diane Kruger, Merritt Wever, Janelle Monáe, Eiza González, Gwendoline Christie, Leslie Zemeckis, Neil Jackson. Written by Robert Zemeckis and Caroline Thompson. Directed by Zemeckis. Universal Pictures
Dec. 25
Destroyer
Nicole Kidman goes dark as an LAPD officer revisiting her tragic past working undercover with a gang in the California desert. With Tatiana Maslany, Sebastian Stan, Toby Kebbell, Scoot McNairy. Written by Phil Hay, Matt Manfredi. Directed by Karyn Kusama. Annapurna Pictures
Holmes & Watson
Will Ferrell and John C. Reilly star in this comic riff on the masterful English detective and his faithful sidekick. With Rebecca Hall, Rob Brydon, Kelly Macdonald, Ralph Fiennes. Written and directed by Etan Cohen. Columbia Pictures
On the Basis of Sex
Felicity Jones plays Ruth Bader Ginsburg during her time as a young attorney fighting gender discrimination. With Armie Hammer, Justin Theroux, Kathy Bates, Sam Waterston, Cailee Spaeny. Written by Daniel Stiepleman. Directed by Mimi Leder. Focus Features
Vice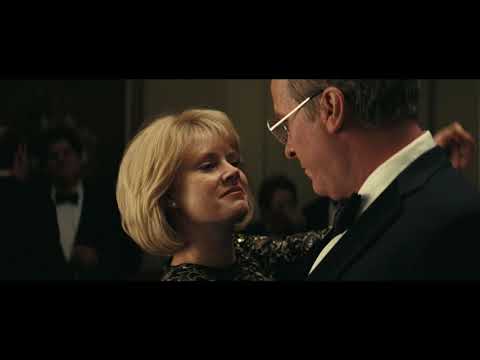 Christian Bale, Sam Rockwell, Steve Carell and Amy Adams star in "Vice."
Christian Bale plays Beltway stalwart Dick Cheney as he transforms his vice presidency under George W. Bush into the most powerful position in the world. With Amy Adams, Steve Carrell, Sam Rockwell, Jesse Plemons, Alison Pill, Lily Rabe, Tyler Perry, Justin Kirk, LisaGay Hamilton, Shea Whigham, Eddie Marsan. Written and directed by Adam McKay. Annapurna Pictures
Dec. 28
Stan & Ollie
Steve Coogan and John C. Reilly play the great comedians Laurel and Hardy on a tour of Britain in 1953. With Nina Arianda, Shirley Henderson, Danny Huston, Rufus Jones. Written by Jeff Pope. Directed by Jon S. Baird. Sony Pictures Classics
Jan. 4
Being Rose
A terminally ill former police officer meets a veteran cowboy when she takes a road trip alone. With Cybill Shepherd, James Brolin, Amy Davidson. Written and directed by Rod McCall. Gravitas Ventures
Escape Room
Intelligence plays a role in who survives when six strangers are thrown together in this psychological thriller. With Taylor Russell, Logan Miller, Deborah Ann Woll, Jay Ellis, Tyler Labine, Nik Dodani, Yorick van Wageningen. Written by Bragi Schut and Maria Melnik; story by Schut. Directed by Adam Robitel. Columbia Pictures
Pledge
Rejected by traditional fraternities, three desperate freshmen join a secret off-campus society with horrifying results. With Phillip Andre Botello, Zachery Byrd, Zack Weiner, Joe Gallagher, Jean-Louis Droulers, Erica Boozer, Aaron Dalla Villa, Cameron Cowperthwaite, Jesse Pimentel. Written by Zack Weiner. Directed by Daniel Robbins. IFC Midnight
Rust Creek
The backwoods of Kentucky are the site of a young woman's terrifying ordeal. With Hermione Corfield, Jay Paulson, Micah Hauptman, Sean O'Bryan, Daniel R. Hill, John Marshall Jones, Jeremy Glazer. Written by Julie Lipson. Directed by Jen McGowan. IFC Midnight
State Like Sleep
The widow of a Belgian actor delves into his secret life a year after his death. With Katherine Waterston, Michael Shannon, Luke Evans, Michiel Huisman, Mary Kay Place. Written and directed by Meredith Danluck. The Orchard
Jan. 11
Against the Clock
A former CIA operative investigates after her husband, a CIA recruit, is injured. With Dianna Agron, Andy Garcia, Justin Bartha, Bar Paley, James Frain. Written and directed by and co-starring Mark Polish. Gravitas Ventures
Ashes in the Snow
When her family is deported to Siberia by Stalin during World War II, a teenager is sustained by her passion for art. With Bel Powley, Martin Wallstrom, Lisa Loven Kongsli. Written by Ben York Jones; based on a novel by Ruta Sepetys. Directed by Marius Markevicius. Vertical Entertainment
Buffalo Boys
The 19th century murder of the Javanese Sultan by Dutch soldiers forces his brother and infant sons to flee to the American West until the boys return in adulthood with their uncle seeking vengeance. With Yoshi Sudarso, Ario Bayu, Pevita Pearce, Tio Pakusadewo, Reinout Bussemaker, Daniel Adnan, Mikha Tambayong, El Manik. Written by Mike Wiluan, Raymond Lee, Rayya Makarim. Directed by Wiluan. Samuel Goldwyn Pictures
A Dog's Way Home
A canine travels 400 miles to reunite with her human. With Ashley Judd, Jonah Hauer-King, Alexandra Shipp, Wes Studi, Edward James Olmos. Written by W. Bruce Cameron, Cathryn Michon; based on the book by Cameron. Directed by Charles Martin Smith. Columbia Pictures
The Upside
A paralyzed billionaire hires an ex-con to be his caretaker. With Bryan Cranston, Kevin Hart, Nicole Kidman, Golshifteh Farahani, Aja Naomi King. Written by Jon Hartmere, based on the 2011 French film "The Intouchables" by Éric Toldedano and Olivier Nakache. Directed by Neil Burger. STXfilms
------------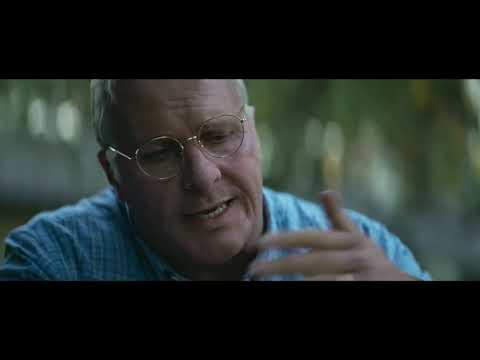 Los Angeles Times film critics Kenneth Turan and Justin Chang chat about the holiday movies they're looking forward to seeing this busy holiday season.
Get the Indie Focus newsletter, Mark Olsen's weekly guide to the world of cinema.
You may occasionally receive promotional content from the Los Angeles Times.