The indie film world reacts to the fall of the house of Weinstein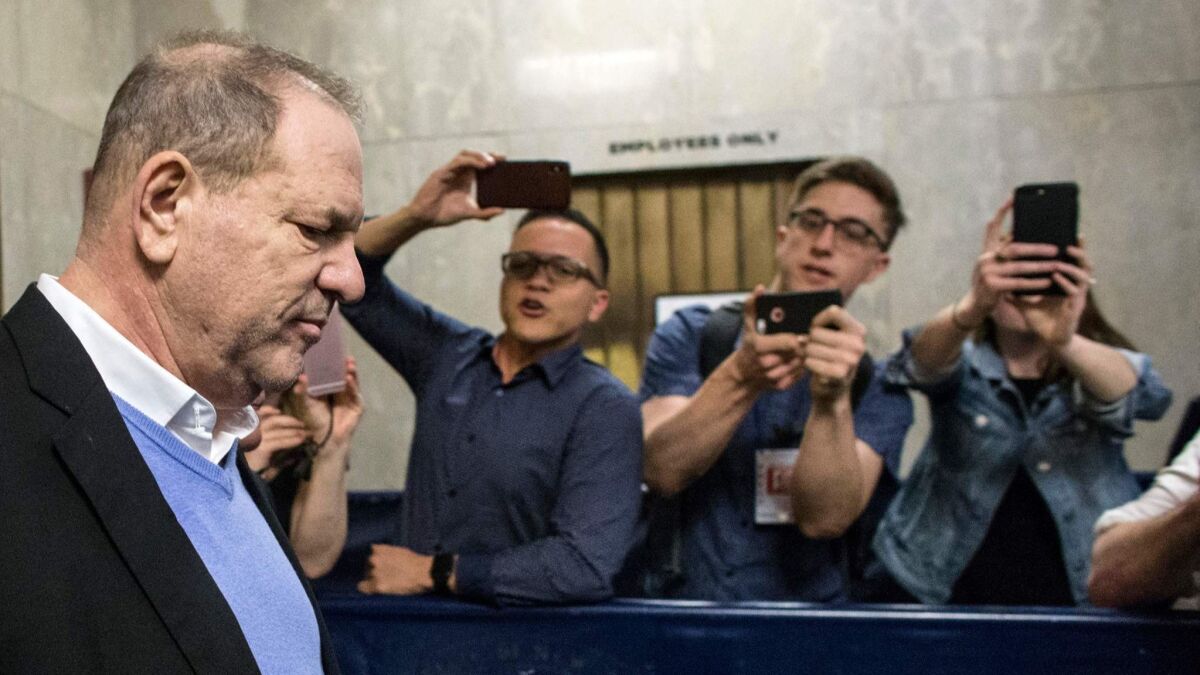 Indicted and disgraced former independent film executive Harvey Weinstein casts a long shadow — over the women he allegedly abused and the #MeToo movement his reported behavior helped inspire.
What's less clear is his effect on the business he dominated off and on for more than 30 years. After all, this is the man who, as co-founder of Miramax with his brother Bob, distributed such groundbreaking and award-winning films as "Sex, Lies and Videotape," "My Left Foot," "The Crying Game," "Pulp Fiction," and "The English Patient." More recently, with The Weinstein Company, he had a hand in such popular and critical hits as "The Imitation Game," "The King's Speech," and "Silver Linings Playbook."
His companies distributed scores more movies over the years, many of them foreign-language films audiences otherwise might not have seen. He helped make stars out of Quentin Tarantino, Gwyneth Paltrow, and even a middle-aged British stage actress named Judi Dench. And what would Oscars season be without the sort of hype Weinstein brought to it?
But to hear both competitors and the people who worked with him tell it, Weinstein has been given a lot more credit than he deserved for the films he produced and the independent film movement he was associated with. He often slapped the company name on films he had little to do with creatively. And he certainly wasn't alone in acquiring, producing, and promoting independent movies. Also in the mix over the years were Sony Pictures Classics, October Films, Fine Line Features, Good Machine — the list goes on.
"Everyone else focused on the films," said longtime film executive Richard Abramowitz. "They branded themselves. It was a perversion of the independent spirit. The filmmaker was supposed to be the star."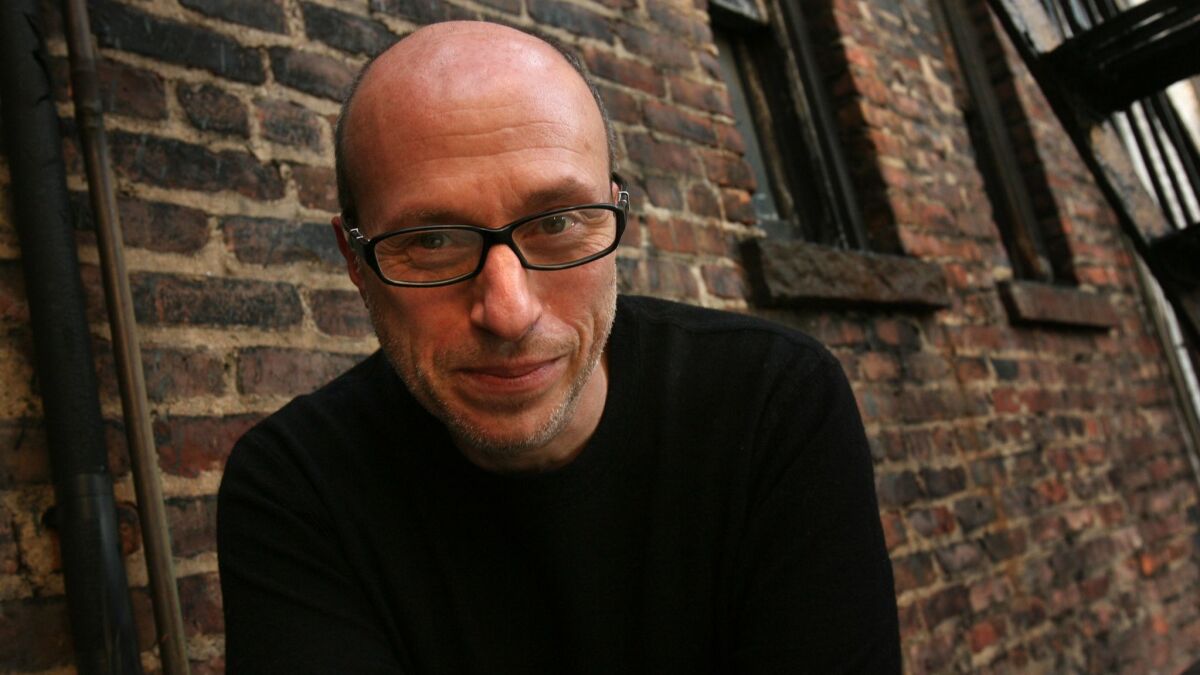 Mark Urman, who is president of the film distribution company Paladin and worked on publicity for Miramax in the '90s, said, "I think everybody talks too much about him [Weinstein], and at the end of the day his legacy will be much more about exposing a casting-couch culture in the movie business than for any of his cinematic achievements."
A studio exec who locked horns with Weinstein over the years and requested that his name not be used because of his current position, summed up Weinstein's record this way: He raised the cost of doing business for everybody by engaging in pricey bidding wars (most famously at film festivals) and expensive ad campaigns. He often bought movies to hedge his bets or to take them off the table so his competitors wouldn't get them, and for every film that became a hit, there were many more that were hardly given a release or shelved altogether.
It's possible, of course, that some of these judgments are colored by Weinstein's noxious personal behavior — besides the allegations of sexual misconduct, Weinstein was known for his volatile temper with employees, filmmakers and rivals — or even just plain competitiveness. He has his defenders, particularly among the people who had to sell independent films to the public.
"Miramax and to some extent the Weinstein Company were the essential distributors of quality, high-grossing films in the United States for a good 20 years, maybe even longer," said Jeffrey Jacobs, who's been on the front lines as a buyer for art-house theaters since the 1980s. "Sony Classics was doing it with films like 'Howards End.' But the Weinsteins really shot it into another stratosphere in terms of making these movies important."
Harvey and Bob Weinstein started Miramax in the late '70s, releasing films, most of them foreign, that were too small for the major studios to bother with. Along the way, Harvey Weinstein mastered the art of heavily promoting and broadening the audience for them by securing Oscar nominations and sometimes even wins.
This model lured Disney into buying the company in 1993. The brothers continued their free-spending ways on small films and began ramping up production on big ones, essentially getting into the studio business with movies like 2003's "Cold Mountain." But that's not the business they should have been in, according to many in the industry.
"If Harvey had continued with his good eye and taste to pick up good movies and market them much more aggressively than his predecessors had, then I think it would have been different, but he went Hollywood in all the wrong ways," Urman said.
The Weinsteins' profligacy led to a split with Disney in 2005. Leaving Miramax behind, they created the Weinstein Company, which picked up where their old company left off — or tried to. But it didn't have the benefit of Disney's money or distribution system, and the company cash cow, the Dimension arm run by Bob Weinstein, which made the "Scream" and "Scary Movie" franchises, stopped producing hits. Extensive efforts to diversify into TV didn't make enough money. They were also hurt by the collapse of the international pre-sales market, where the cost of a film could be laid off in part by selling territories to international distributors.
Despite all of these red flags, Harvey Weinstein continued to vacuum up everything in sight. The company began hemorrhaging talent. It moved release dates around and shelved acquisitions because it couldn't afford to release them. When the end finally came for Harvey Weinstein personally and he was fired from the company last year, the Weinstein Company was in terrible shape anyway. It filed for bankruptcy in March, and its assets were awarded to Lantern Capital, a private equity firm.
This is not to say that with Weinstein gone prices have plummeted. There is at least one player that has taken a page from the Weinstein playbook: Netflix. Weinstein could overspend on acquisitions because Disney, Dimension, and the occasional hit allowed him to — up to a point. Now Netflix does the same thing, although it can afford to for different reasons: It doesn't have to make its money back at the box office and through output deals (say, by licensing a pickup to cable). Instead, it makes money from its subscriber base.
The other indie distributors still standing (or recently arriving), like Fox Searchlight, A24, and Neon, have taken notice. They are trending away from acquisitions toward pre-buying films, sometimes before the script is even written, or producing them outright. And they're reducing their marketing overhead and reaching younger audiences by using social media rather than print to promote their films. In other words, no one has taken up the Miramax-Weinstein Co. carpet-bombing acquisition and promotional strategy.
But Ira Deutchman, who once ran Fine Line, believes that what these indies are making and marketing — such as last year's breakout "Lady Bird" or even the outré "The Shape of Water" — are not independent films at all. They're the kinds of midlevel movies the studios used to produce before they started adapting comic books.
This might seem like an absolutist position, but it's worth remembering that independent films used to be an alternative to studio films, not a lower-budget version of them. According to Deutchman, the bigger stars, slicker production values and safer material these films traffic in can be traced to the Weinsteins' big studio ambitions going all the way back to 1994's $200-million grossing "Pulp Fiction."
"I think they destroyed the independent film business," said Deutchman. "Now it has to be reinvented from the ground up."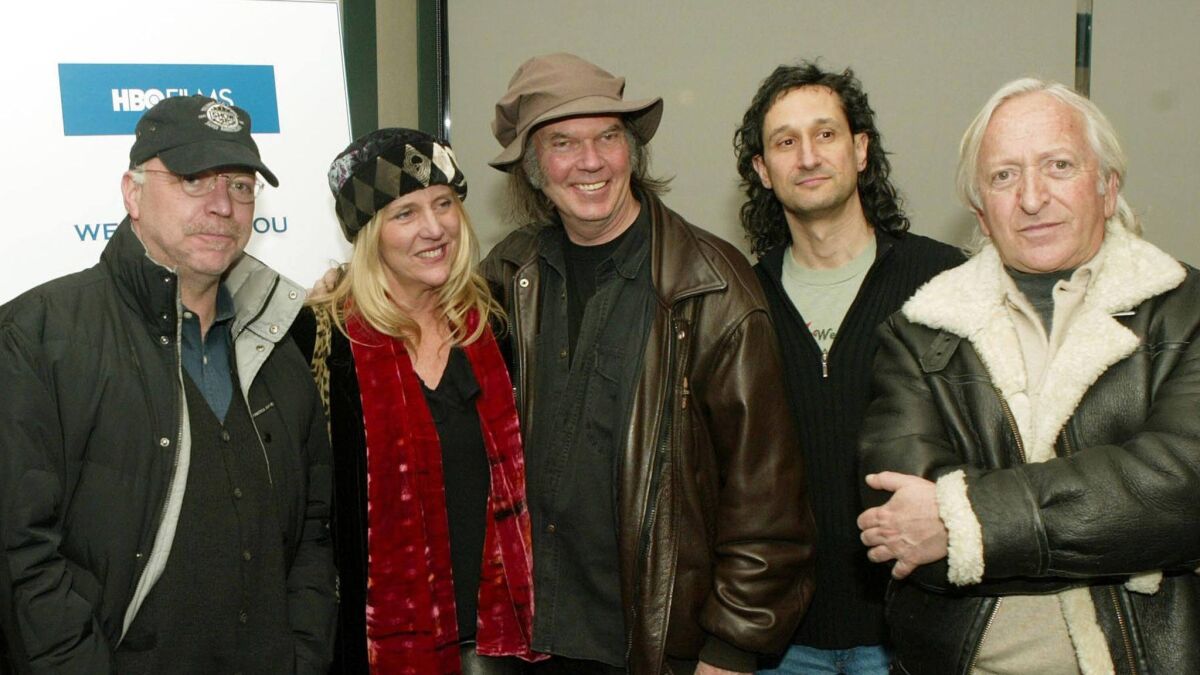 Abramowitz believes this assessment is too simplistic, that the traditional audience has gotten older, there's more competition for viewers' attention, and delivery systems have evolved — in short, that the indie business was bound to change anyway, though maybe not in the same way had the brothers not come along with their money, hype and scorched-earth tactics.
Abramowitz does concede that the Weinsteins "changed independent film, and often not for the better." Referring to the directors whose films the Weinsteins either dropped or drastically cut and the companies that withered because of the brutal competition, Abramowitz said, "They didn't go off the cliff alone. They took a lot of people with them."
ALSO:
Harvey Weinstein's accusers: The full list
Harvey Weinstein indicted by New York grand jury on rape and sex assault charges
Harvey Weinstein's accusers still wonder if justice will finally be served
---
Get the Indie Focus newsletter, Mark Olsen's weekly guide to the world of cinema.
You may occasionally receive promotional content from the Los Angeles Times.