What Hollywood can gain by placing the 'queer gaze' in the spotlight
When Greg Berlanti first read the script for "Love, Simon" he found the teenage coming-of-age dramedy at once "heartfelt and smart and funny."
The story of a high school teen struggling with coming out as gay to his community was something Berlanti was familiar with. It was an experience he once lived.
"I connected a lot with the lead character and the switch just went off," he said during a visit to the film's Atlanta set early last year. "A: I have to be really a part of this. And B: even if I don't end up getting the job, I have to let them know what I think so they can make the best version of this movie possible."
Berlanti didn't have a movie that aimed to capture that experience when he was younger: "I felt like I had to make it my priority and be a part of something that hasn't been done before."
In assuming the director's chair, Berlanti was able to influence the material — adapted by "This Is Us" writers Elizabeth Berger and Isaac Aptaker from the novel "Simon vs. the Homo Sapiens Agenda" by Becky Albertalli — in ways subtle yet important for the film, which is playing in wide release as the first of its kind from a major studio.
In addition to making lines of dialogue more genuine, Berlanti added in a number of on-screen moments authentic to the experience of being a closeted teen. And because he had lived a version of the main character's life, he had "a direct corollary [with which] to speak to actors and the producers and the studio" regarding the decisions he was making.
I'm Native American and a transgender woman and there are little things from each of those backgrounds that I bring to a project.
— Sydney Freeland
Such an approach, and the resulting film, is a manifestation of the unique vantage point Berlanti brings to projects as a gay man. As Hollywood continues conversations about inclusion and diversity, the distinctive outlooks LGBTQ filmmakers bring have become a calling card. Call it the "queer gaze."
The "male gaze," a term coined in 1975 by film theorist Laura Mulvey, describes how film — and art of all sorts — is created through the lens of a heterosexual man. Such a gaze has manifested itself in stereotypical roles for women and minorities, including the busty dumb blond and the sassy black woman.
Over the last couple of years, awareness has risen for an unofficial retort, the "female gaze," as women have taken and been given more opportunities to write and direct their own narratives with female characters at the center. Look no further than the boom of women behind the scenes in television — from the all-female directing teams of "Queen Sugar" and "Jessica Jones" to the writers rooms of "Crazy Ex-Girlfriend" and "Jane the Virgin" — for representations of women toppling patriarchal conventions.
The "queer gaze," meanwhile, remains less known and discussed as a creative perspective. A direct response to the oft unspoken of yet ever-present "straight gaze," the queer gaze recognizes how lesbian, gay, bisexual, transgender and queer people create and view art. Moreover, it challenges binary notions of existence and storytelling employed in many male gaze versus female gaze conversations where the context is nearly always heterosexual.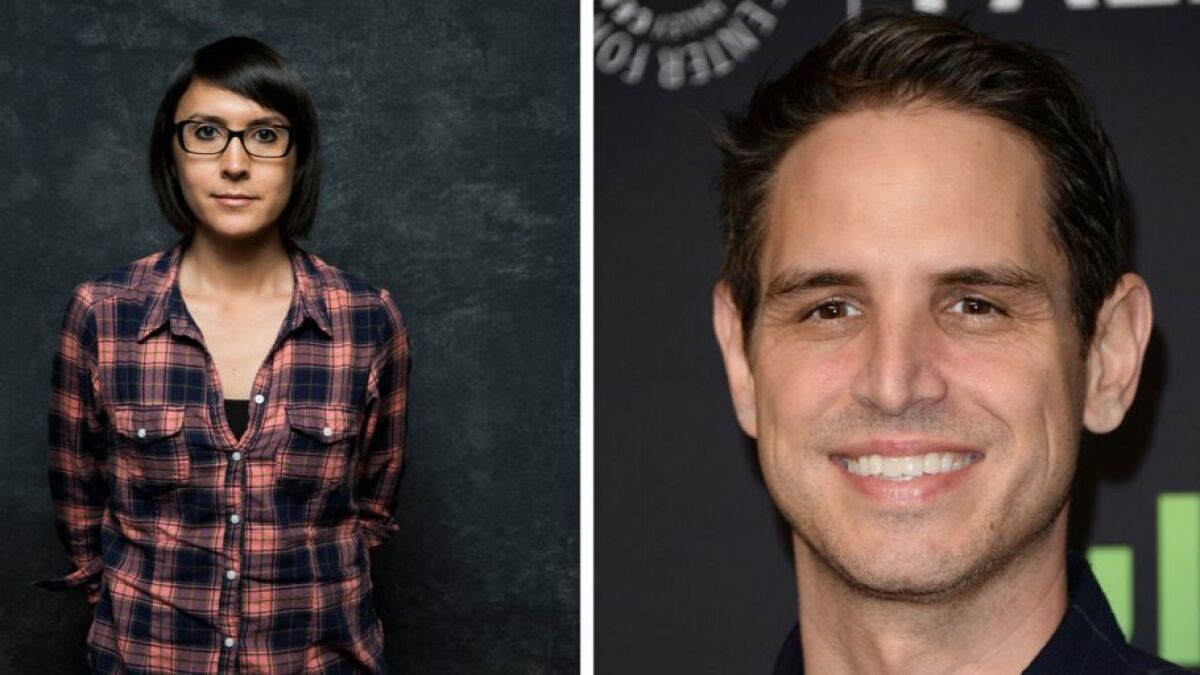 "A queer gaze can help decenter what we prioritize in storytelling, decentering where stories usually happen and finding them in places we don't usually look," said Karen Tongson, an associate professor of English, gender studies and American studies and ethnicity at USC. It's a vantage point, she said, that plays out in both tangible and intangible ways, perhaps most notably in instances of desire on screen.
"The male gaze and straight gaze have a particular way of understanding what sex and intimacy looks like," she continued. "What a queer gaze makes possible is a different rhythm to how we might play out and choreograph that intimacy, a different style of looking that sometimes moves beyond the configuration of bodies in intimacy and focuses on the connection and intimacy itself."
Writer-director Andrew Haigh, who is gay, noted that his approach to physically intimate scenes in projects including 2011's critically acclaimed British indie "Weekend" and the HBO series "Looking" was about capturing "what feels truthful to me about connection and feeling the comfort of someone else."
"I always want to approach it on a character level rather than a sex level," said Haigh whose latest film "Lean on Pete" comes out in April. "My sex scenes have never been about titillation, but about what's going on under the surface. I think that's related to me growing up and having to analyze my sexuality and sexual attraction."
Angela Robinson, helmer of last year's "Professor Marston and the Wonder Women," about the creator of Wonder Woman and his polyamorous relationship with two women, described how her queer and female gazes intersected in creating the film's more intimate scenes.
Being able to discern a queer gaze on film may not even be about what is being visually rendered or language.
— Karen Tongson
"I wasn't concerned about what sex act was happening," she said about filming a threesome between the titular characters, played by Rebecca Hall, Bella Heathcote and Luke Evans. "I was concerned about dramatizing and relaying [the characters'] emotional connection and their experience of forming a new kind of transcendent-level of communication.
"I was obsessed with the notion of consent and agency for the female characters and so the camera is on their faces as they exchange consent," the lesbian writer-director said. "Usually it's about the act and the male [but I wanted] to have the camera not on their body parts, but to show that [a woman] was in charge of each step in the escalation of the sexual relationship."
Robinson also asserts that the queer gaze can be subtextual as much as, if not more than, physical. "It's all in looks and not necessarily the words," she said.
Take the "Professor Marston" scene where her two female leads are at a picnic, sitting on a blanket away from their male partners. Their actual conversation is procedural, about their hetero relationships, but the unspoken subtleties communicated through each woman's eyes present a more complicated scene of "a distinctly queer feeling of trying to figure out if something is friendship or attraction — and the potential ramifications of that," Robinson said.
As Tongson put it: "There's a certain ephemerality and innuendo to [the queer experience] because for so long queer people have not had a public culture accepting of queer desire."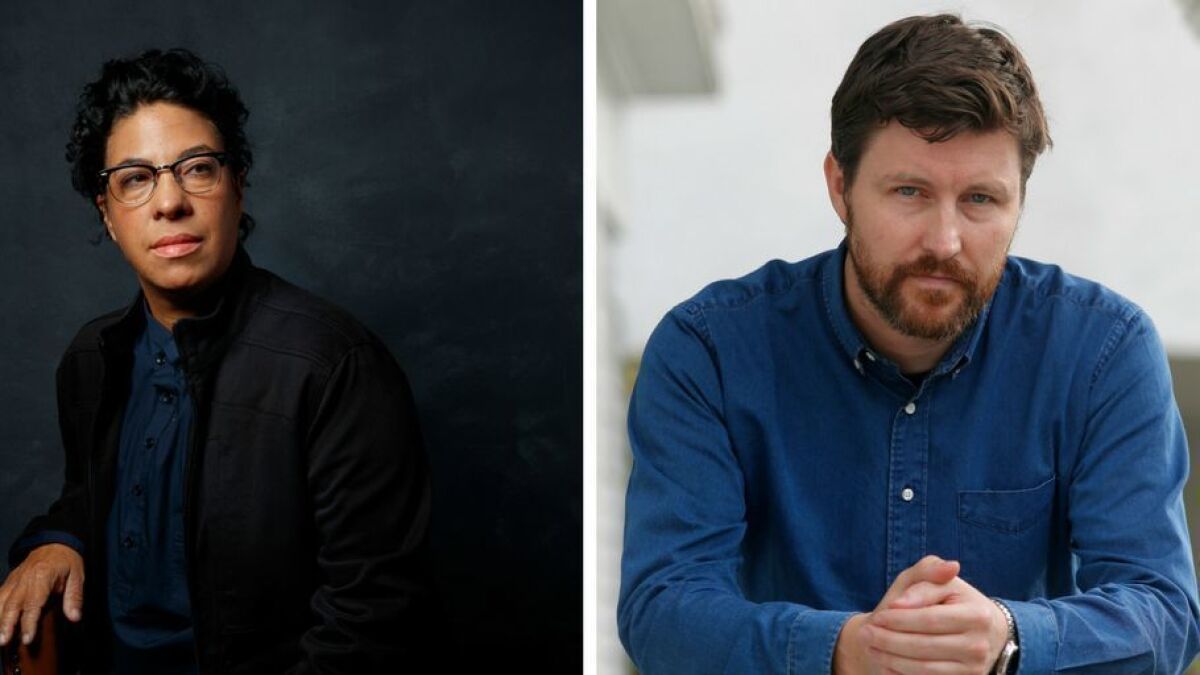 As such, "being able to discern a queer gaze on film may not even be about what is being visually rendered or language," she continued. "That's why [the queer gaze might] feel elusive and evasive. In part it had to be elusive and evasive in order to survive and not be subjected to violence."
Widespread recognition of the queer gaze has been slow to materialize. What's resulted, in response to historical biases and lack of representation, is queer people inserting themselves into "other peoples stories because we haven't been rendered," Tongson said.
"We have had to insinuate and project ourselves onto other stories about alienation or loneliness or the search for love amidst incredible pain and secrecy," she said, noting how 2014's Australian horror film "The Babadook" was reclaimed as an LGBTQ icon and picture last year despite it having no clear queer representation.
The queer gaze then is in part about empathy, Haigh said.
"What resonates with me is difference and characters that are struggling with difference, in whatever way that is," he began. "Because at the heart of the queer experience is feeling alone and disconnected from the world around you but desperately looking, in the things around you, for love, belonging and sex."
Berlanti added: "Very often the things that you feel isolate you, everyone has their own version of it. Yours may be that you grew up LGBTQ, but for someone else it might be their heritage or their accent or any number of things that can make someone feel isolated."
And while the existence of the queer gaze is important to excavate, it's necessary to highlight that the perspective, as Robinson described, interacts with whatever other identities the filmmaker may carry. So Robinson is a black lesbian filmmaker all at once. "It doesn't matter what world I'm in, I'm always seeing the story from that point of view," she said.
Trans filmmaker Sydney Freeland has a similar confluence of identities.
"Everyone is a product of their background," said the "Her Story" and "Drunktown's Finest" director. "For me, I'm Native American and a transgender woman and there are little things from each of those backgrounds that I bring to a project. The influences may be super minute but the fingerprints are there."
Those fingerprints, Berlanti added, allow an audience to suss out authentic storytelling, no matter who has the pen or is in the director's chair.
"Audiences want something that feels different," he said. "They're tired of things done by people for the same people."
Reason enough why Hollywood should open the closet door and let the queer gaze out. Uninhibited.
Get your life! Follow me on Twitter (@TrevellAnderson) or email me: trevell.anderson@latimes.com.
Get our L.A. Goes Out newsletter, with the week's best events, to help you explore and experience our city.
You may occasionally receive promotional content from the Los Angeles Times.