From 'The Post' to 'Phantom Thread,' L.A. Times critics discuss the movies to look for this holiday season
Film Critic
Pull up a chair and take notes as The Times' film critics, Kenneth Turan and Justin Chang, discuss the holiday movies they're most looking forward to.
KENNETH TURAN: It's always a relief for critics to get to the fall season in general and the holiday movies in particular, a time when the films as a group tend to be more involving than what we see the rest of the year. But that feels even more so than usual in 2017.
JUSTIN CHANG: It does indeed, and for reasons that go beyond the movies themselves. Like, can we get 2017 over with already? After a tough several months for the country, the planet and the film industry, I'm ready to move on — and looking forward, more intently than usual, to some of the escapist fare that the holiday season invariably brings.
TURAN: And escapism with a capital "E" seems to be especially prominent this fall, with two of the biggest franchises around coming to screens now and not in the summer months.
Arriving first is "Justice League," starring Batman, Wonder Woman and assorted other folks as part of Warner Bros.' continuing attempt to convince audiences to sample superheroes outside the Marvel universe. Then there's "Star Wars: The Last Jedi," the next chapter in a story that really does appear to be never-ending.
FULL COVERAGE: Holiday movie preview »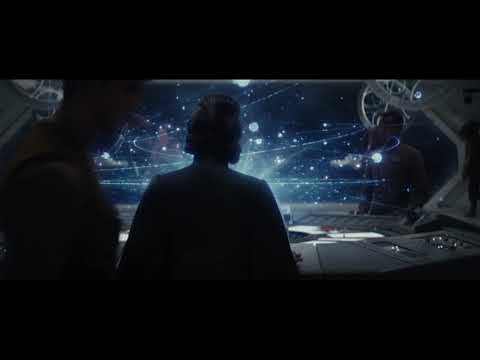 "The Last Jedi" continues the episodic story of Rey (Daisy Ridley), Poe Dameron (Oscar Isaac), Finn (John Boyega) and a few original characters, including Luke Skywalker (Mark Hamill).
CHANG: Even this relative "Star Wars" neophyte has high hopes for "The Last Jedi," partly because Rian Johnson is a fine director, and partly because, the variable quality of the movies aside, it's weirdly reassuring to have one of these shiny new Lucasfilm baubles to look forward to every December. I'm reminded of how my college friends and I turned Peter Jackson's "Lord of the Rings" trilogy into our own December ritual in the early 2000s, attending the first midnight showing of each movie in a spirit of hushed reverence that I imagine will be shared by those moviegoers lining up for "The Last Jedi."
Batman, Wonder Woman and Luke Skywalker aside, are there any nonfranchise studio entertainments you're looking forward to this season?
TURAN: For reasons that are partially personal, I am really eager to see "The Post," and not just because it's Steven Spielberg directing the story of the Washington Post's involvement with the Pentagon Papers. I was working at the Post when it all happened and I am more than curious about what Tom Hanks (following in the footsteps of Jason Robards) and Meryl Streep do with Ben Bradlee and Katharine Graham.
In line with "The Post," I'm also looking forward to two other films with women in key roles. That would be "Molly's Game," with Jessica Chastain taking a crack at writer-director Aaron Sorkin's always crackling dialogue, and "Film Stars Don't Die in Liverpool," with Annette Bening playing the one-of-a-kind Gloria Grahame.
CHANG: "The Post" is set to open in the final weeks of December, along with the season's other heavyweight-auteur prestige picture, "Phantom Thread." Paul Thomas Anderson doing 1950s London? A period film set in the fashion world? Daniel Day-Lewis giving (sob) his final film performance? What's not to get excited about?
There has indeed been a rich bounty of films with female leads coming off the festival circuit. To your list I would add Guillermo del Toro's lyrical Cold War-era fairy tale "The Shape of Water," starring Sally Hawkins in a dialogue-free performance, and Martin McDonagh's estimable "Three Billboards Outside Ebbing, Missouri," featuring an entirely in-her-element Frances McDormand. The two films won the top prizes at the Venice and Toronto film festivals, respectively, and it will be gratifying to see them hopefully connect with the audiences they deserve.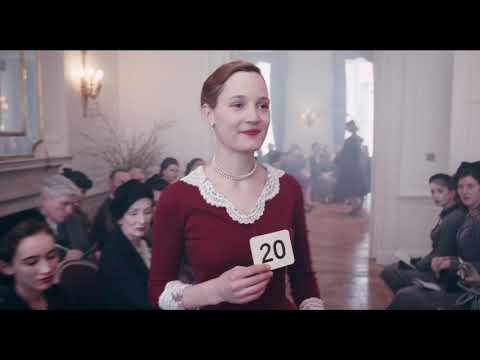 Daniel Day-Lewis stars in the trailer for Paul Thomas Anderson's "Phantom Thread."
TURAN: Totally agreed, both Hawkins and McDormand give splendid performances in films that are sure to get people talking, not to mention awarding. And my hat goes off to Paul Thomas Anderson for managing to keep both the subject — and even the title — of his Daniel Day-Lewis film under wraps for so long. A real accomplishment in this day and age.
And speaking of male acting, I am really eager to see two very different performances, starting with Gary Oldman as British Prime Minister Winston Churchill in "Darkest Hour," one of several films this year with Dunkirk on its mind. (Those who haven't seen it should catch up to Lone Scherfig's fine dramatic comedy "Their Finest" and make it a trifecta.) And I don't want to forget "Gotti," a film with a different kind of pedigree, with John Travolta as the feared Mafia mastermind. Doctoral dissertations may someday be written about the convergence of those two performances in the same holiday season, but for now we have to be content with seeing the films.
CHANG: You make an excellent point about Anderson and his refusal to play by the usual rules of modern studio filmmaking (in the case of "Phantom Thread," he didn't just direct but also served as his own director of photography). Making an original, challenging picture for grown-up audiences has sadly become the industry's idea of a radical gesture. Keeping that picture under wraps, stoking curiosity but also insisting on secrecy as an essential part of the experience, feels even riskier, though if anything, it's pretty smart business.
I wish there were more filmmakers who had Anderson's talent, to be sure, but also his sense of showmanship. Compare the "Phantom Thread" strategy with, say, the marketing and media deluge behind another studio movie I'm looking forward to, "Murder on the Orient Express." As something of an Agatha Christie obsessive, I've been pleased to see the recent resurgence of interest in her work (including the upcoming "Crooked House"). But after the past year's steady stream of "Orient Express" casting announcements — frankly, I wish I didn't know that director Kenneth Branagh is playing Hercule Poirot — it's hard not to feel like you've seen the movie already.
TURAN: Your being such a fan of Christie films reminds me how inordinately fond of classic westerns I remain even though they're hardly made at all these days. So, no surprise, one of the films I am eager to see is Scott Cooper's "Hostiles." Set in 1892, it stars Rosamund Pike, Ben Foster and Christian Bale in a role described in the publicity as "a legendary Army captain." I can hardly wait.
CHANG: The early word on Bale's performance has been very good. To briefly pick up your (phantom) thread about male acting, some of the year's most compelling examples have yet to hit theaters: James Franco is a long-haired, bizarre-accented revelation as "The Room" auteur Tommy Wiseau in "The Disaster Artist," which Franco also directed, and one of the great acting discoveries of the year is Timothée Chalamet in Luca Guadagnino's "Call Me by Your Name," which also features pitch-perfect work by Armie Hammer and Michael Stuhlbarg.
I'd also like to throw in a quick word for two bleak but superb festival hits that are both receiving awards-qualifying runs in December. They are "Loveless," the latest from Russia's Andrey Zvyagintsev ("Leviathan"), and "Foxtrot," the first film in eight years from Israel's Samuel Maoz ("Lebanon"). Both titles will represent their respective countries in the Oscar race for foreign-language film, despite being notably, fearlessly critical of those countries' politics.
TURAN: Another festival favorite I want to catch up to is Alexander Payne's "Downsizing," which stars Matt Damon and Kristen Wiig and fantasizes about people getting really, really small.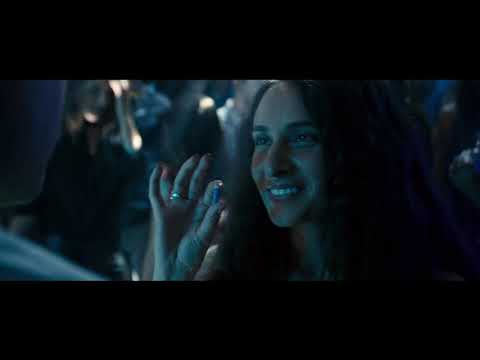 Watch the trailer for "Downsizing."
CHANG: We clearly have our work cut out for us over the next several weeks. This is always the busiest time of year for critics, in ways both frustrating and rewarding. We're trying to squeeze in as many new films (and films we've missed) as possible before the Los Angeles Film Critics Assn.'s annual awards meeting, while also scrambling to review the many, many pictures that are withheld until the last two weeks of December. I'm curious. Are there any holiday rites you observe, not just for tradition's sake, but simply to stay sane through it all?
TURAN: Actually, one of the things I try to do during the holidays is see a movie in a theater complete with popcorn and coming attractions. The old-fashioned moviegoing experience remains one of my favorite things, and I love to see people in theaters enjoying it as much as I do.
CHANG: I'm hoping my wife and I follow through on one of our own traditions this year, which is to put up our plastic tree while "Home Alone" blares in the background. It's a wonderful terrible movie, but God help me, there is something about the sound of Catherine O'Hara screaming furiously over John Williams' twinkly, vaguely yule-flavored tunes that has become for us as joyous a holiday benediction as "God bless us, everyone."
This story is part of The Times' Holiday movie preview. See our complete coverage here.
Get the Indie Focus newsletter, Mark Olsen's weekly guide to the world of cinema.
You may occasionally receive promotional content from the Los Angeles Times.