Director X brings blaxploitation classic 'Super Fly' into 2018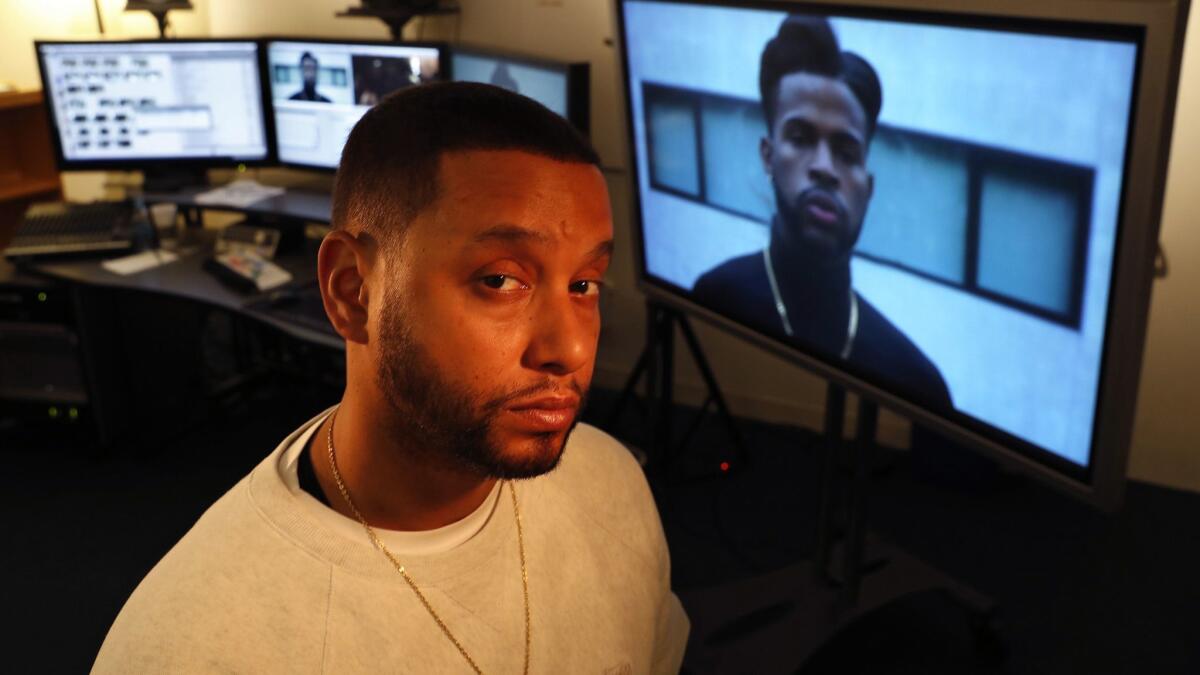 In a nondescript room on the mammoth Sony Pictures lot, music video veteran-turned-filmmaker Director X edits a semi-finalized version of the upcoming "Superfly" remake, chicken salad in hand.
The film, which will be screened before a small audience of friends and family the following day, is undergoing a last-minute cleanup before it's scheduled to be shown to studio heads in its entirety for the first time.
When asked whether the version of the film being edited today will be the same one theatergoers see upon the film's June 15 release, the director, born Julien Christian Lutz, laughed good-naturedly. "It all depends on Monday," he said. "But this is what we're presenting."
"Superfly," which stars "Grown-ish" actor Trevor Jackson as the titular drug dealer, is a highly stylized action flick that truly pushes the limits of its R rating. News first broke that the film would go into production in January of this year. After less than 40 days of shooting, it will open just in time for summer blockbuster season — a super-fast turnaround compared with the Hollywood standard.
"It was not a lot of time to get this together," X admitted. "But I tell my guys, 'All those jobs where you had all the prep time you needed and time to get it right, this ain't that job. All those jobs prepared you for this job.' When they say, 'Smooth seas don't make experienced sailors,' this was not a smooth sea."
As for the director himself, "I'm born from chaos filmmaking," he said. "So it didn't bother me a bit."
It was important to X, the vision behind music videos like Drake's "Hotline Bling" and Miguel's "Skywalker," not to stray too far from the original "Super Fly," but rather to update the 1972 blaxploitation crime drama for 2018.
"We respect the original story," said the director. "That's what the foundation of this is, the original movie. I can't express my hate for going to see a movie and they changed the ending or they 'fixed' it for us and it never needed to be fixed. We didn't 'fix' 'Super Fly,' we modernized 'Super Fly' and that's the core of it."
To stay as true to the original as possible, the director even kept the 55-page script from the 1972 version with him, constantly seeking to distill the heart of the story into its simplest bits.
"When you do 'Romeo and Juliet,' you need two groups of people that don't get along, two of them fall in love, 'a curse on both your houses' and at the end, there's a tragic misunderstanding," he summarized. "If you've done that, you've done 'Romeo and Juliet.'"
So what's at the heart of "Superfly"? Director X summed it up thusly: A drug dealer decides to leave the game after being attacked, goes to his supplier for one last big score but is denied, and finds a new supplier only to catch the attention of a pair of crooked cops. "Then with the help of his girlfriend," X says, "he manages to outsmart everybody."
The upcoming film features the same characters as the original, with story arcs that are "tonally or spiritually" the same, X says. "There's some slight changes, but the base of this is 'Super Fly.' I'm treating this like hood Shakespeare."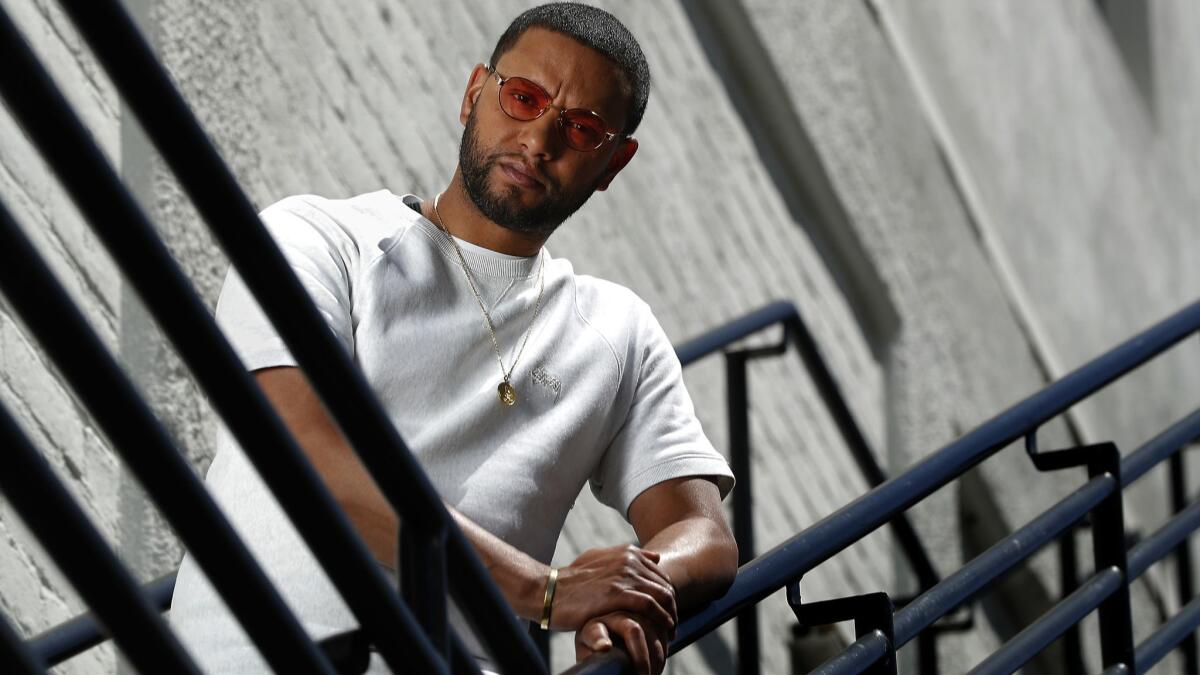 FULL COVERAGE: 2018 Summer Movie Sneaks »
Despite the intended tonal similarities, X did take the liberty of making some small changes to combat the original's misogyny, most notably Super Fly's (a.k.a. Youngblood Priest) attitude toward women.
"In the original [it was] 'Get out of here,' 'Shut up,' 'Do what I tell you,'" he said. "There's a lot of that. But he doesn't speak to them like that [anymore]. They're his partners now, they're his peers."
However, the subplot that sees Priest simultaneously involved with two women hasn't been scrapped, but rather updated for the times. The original Priest was a two-timing chauvinist; in the modern version he's in a committed polyamorous relationship with two consenting women.
"Some people have these relationships," X said. "He's one of them. But I didn't add this girl. In the original, he had two girlfriends. This [film] deals with that in the way that it deals with it. It's very now."
Another thing that remains the same is Priest's determination to not get blood on his hands. "These are guys that are just trying to sell their drugs and do their business and keep out of the violence, keep out of the foolishness," X said. "These lead characters, they don't kill. And I took that from the original."
The director also felt it was important to cast the film in a highly stylized light so as not to influence impressionable kids watching the film.
"I didn't want to go giving these kids any ... ideas," he said. "If you're looking for a detailed exposé of drug-dealing in Atlanta, go watch 'Snow on tha Bluff.' This ain't that."
But the over-the-top, glossy look of the film was also meant to play up to the character's larger-than-life nickname.
"This is definitely the Hollywood version of 'Super Fly' to be clear," he said. "I wanted everything to be super fly: the clothes, the lighting, the camera movements. … Everything about it feels slick and cool and fun."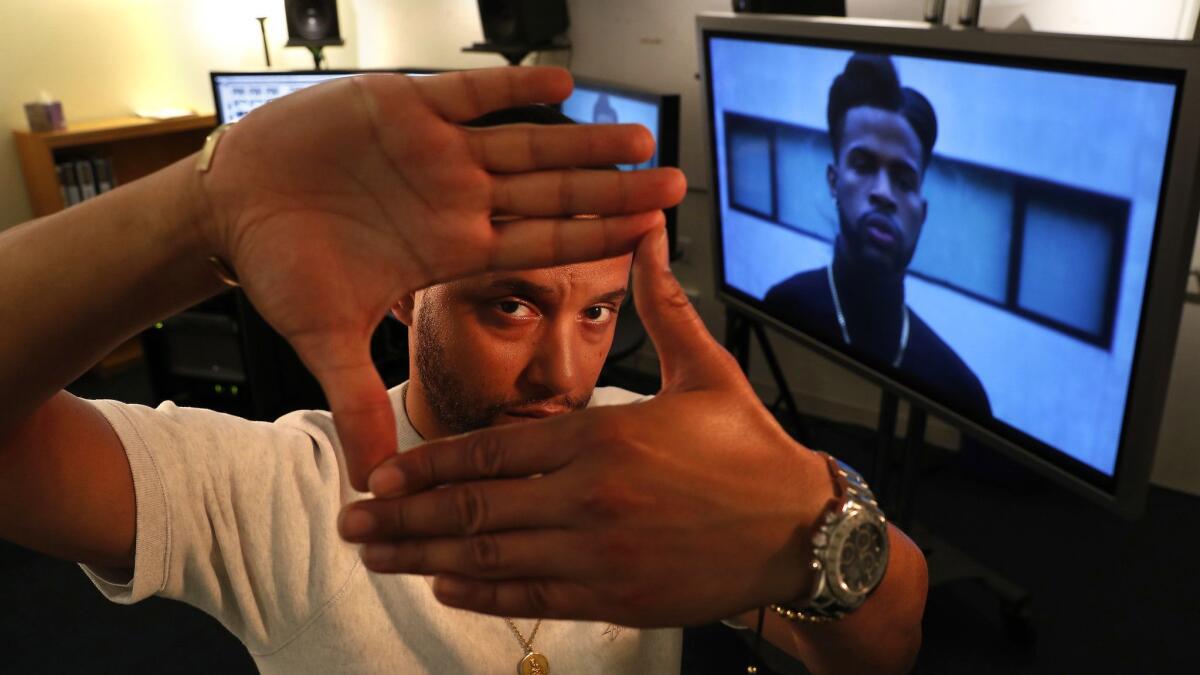 READ MORE: See the full list of summer release dates »
follow me on twitter @sonaiyak
Get the Indie Focus newsletter, Mark Olsen's weekly guide to the world of cinema.
You may occasionally receive promotional content from the Los Angeles Times.