As Steven Spielberg takes aim at Netflix's Oscars eligibility, battle lines form in Hollywood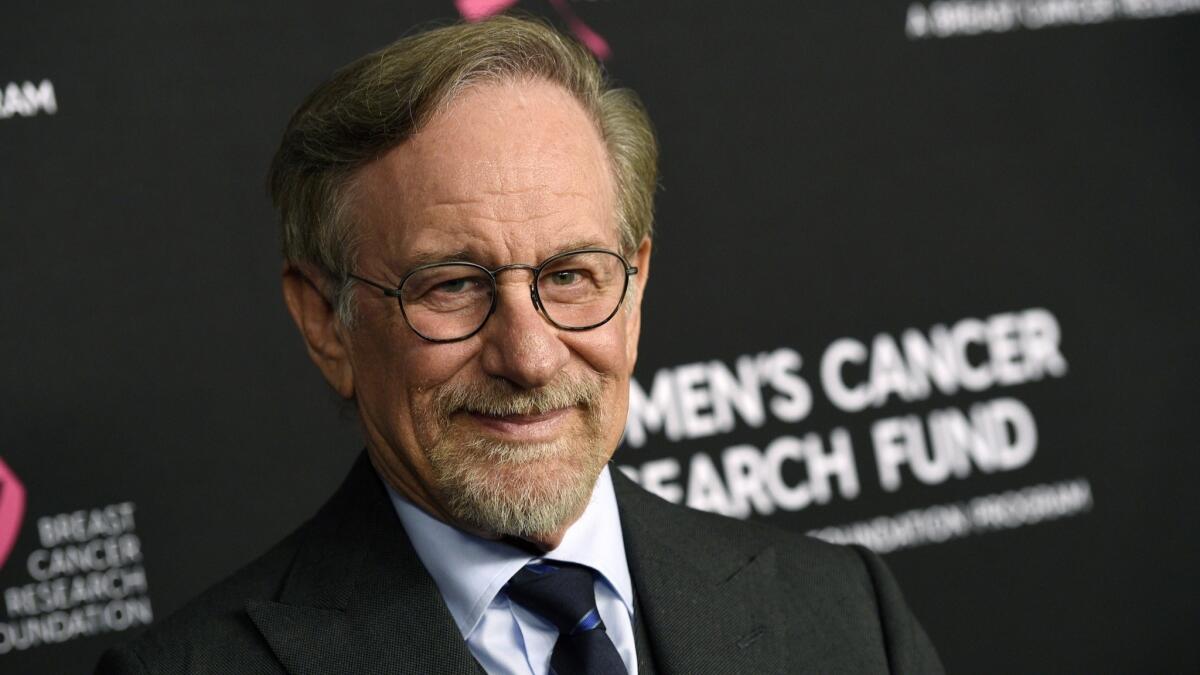 Well, that didn't take long.
No sooner did the motion picture academy make it through one of the most tumultuous awards seasons in memory than a new drama began brewing, one that starkly highlights some of the thorniest existential questions facing the 91-year-old organization.
And the man behind the latest tumult is not some rabble-rouser but perhaps the most respected filmmaker in Hollywood: Steven Spielberg.
On Friday, just days after the Academy Awards, reports emerged that Spielberg intends to propose rule changes at the next academy board of governors meeting in April aimed at leveling the playing field between Netflix — which earned its first best picture nomination this year for Alfonso Cuarón's "Roma" — and traditional distributors when it comes to Oscar consideration.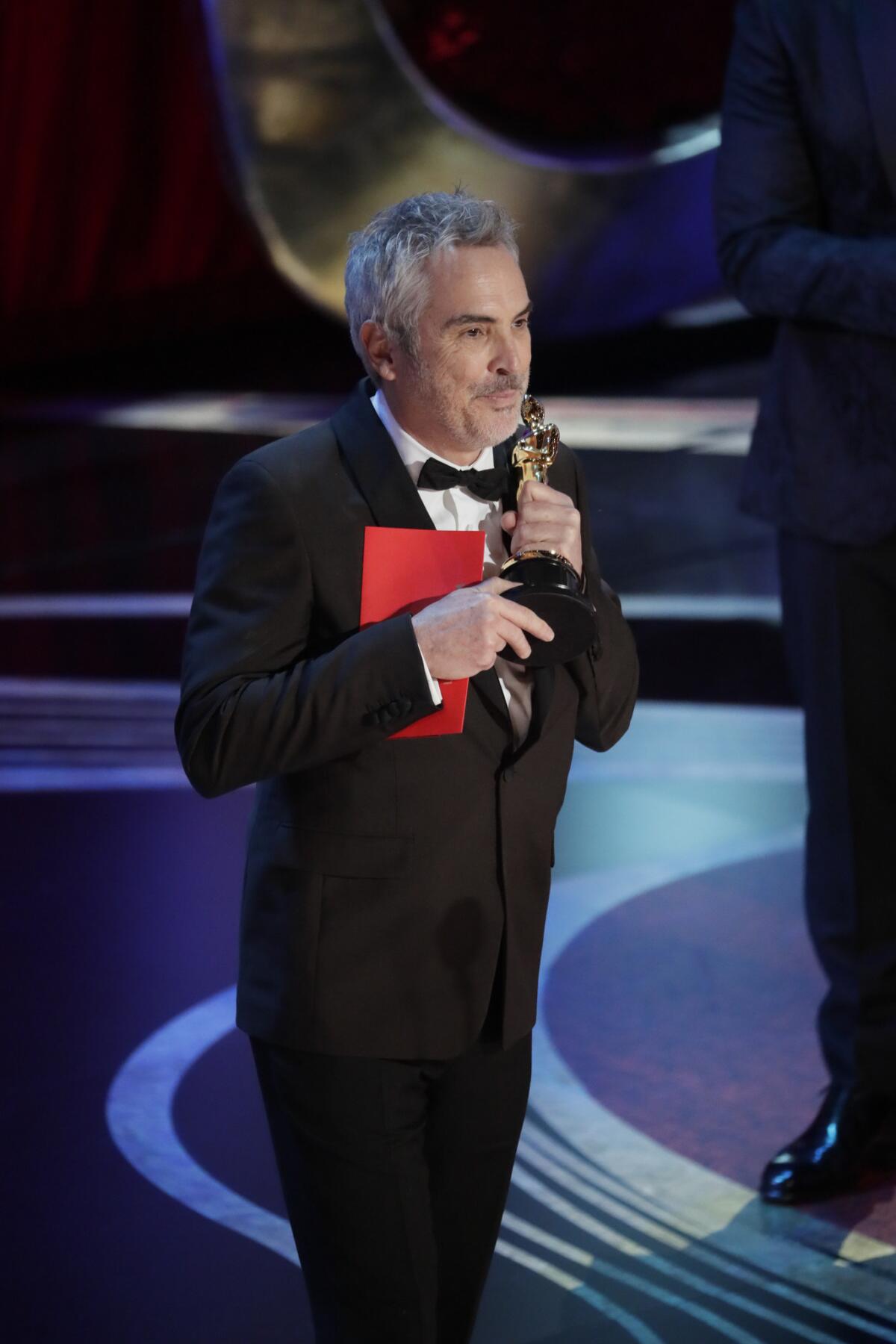 Spielberg's plan — which, some speculate, could require films to play exclusively in theaters for at least a month to qualify for best picture – puts two opposing forces in the film business on a collision course, pitting tradition-minded filmmakers and distributors against a powerful Hollywood newcomer that has thrived by disrupting ways of doing business that stretch back decades.
At stake, both for the academy and the film industry as a whole, is not just future Oscar bragging rights but the very definition of what a movie is in today's rapidly changing entertainment landscape.
"Steven feels strongly about the difference between the streaming and theatrical situation," a spokesperson for Spielberg's production company, Amblin Entertainment, said last week. "He'll be happy if the others will join [his campaign] when that comes up [at the board meeting]. He will see what happens." (The academy's current rule, adopted in 2012, does not require an exclusive theatrical window.)
As news of Spielberg's plan has spread, battle lines have emerged. Some within the academy applaud the director for standing up to Netflix, saying it is critical for the organization to hold the line as streaming services blur the boundaries between film and television.
"The academy is not set up for non-theatrical features," producer and former studio executive Bill Mechanic, who previously served on the academy's board of governors, told The Times on Monday. "The work the streaming services is doing is great; it's a high point of television. But it's not a high point of movies. That theatrical difference is what makes the Oscars unique. If you take away that categorization, there is no difference between the Oscars and the Emmys."
Others, however, argue that Netflix has earned a place at the academy's table by supporting diverse voices and demonstrating a willingness to gamble on the kinds of adult-oriented films the major studios have largely abandoned in recent years. They see Spielberg and his ilk as out of step with changing times both in the content and distribution of films.
Director Ava DuVernay, who has worked both with Netflix and with the major studios — including the best-picture-nominated "Selma" – called for resistance to the Spielberg plan, writing on Twitter, "This is a Board of Governors meeting. And regular branch members can't be there. But I hope if this is true, that you'll have filmmakers in the room or read statements from directors like me who feel differently."
On Sunday, Netflix issued its own sharp rejoinder on its Twitter account. "We love cinema," the post stated. "Here are some things we also love: Access for people who can't always afford, or live in towns without, theaters. Letting everyone, everywhere enjoy releases at the same time. Giving filmmakers more ways to share art. These things are not mutually exclusive."
Spielberg's proposal follows a bruising Oscar season in which best picture rivals accused Netflix of spending a record amount of money campaigning for "Roma." Reports pegged the cost at $20 million to $40 million to promote Cuarón's intimate, $15-million movie.
Before the Oscars, several awards consultants, speaking off the record to The Times, accused the streamer of trying to buy the best picture Oscar.
Spielberg was less circumspect. Represented by the same agent as "Green Book" director Peter Farrelly and an early advocate of the Oscar-winning film, Spielberg lobbed thinly veiled invective toward Netflix a week before the Oscars at the Cinema Audio Society's awards.
"I hope all of us really continue to believe that the greatest contributions we can make as filmmakers is to give audiences the motion picture theatrical experience," Spielberg said. "I'm a firm believer that movie theaters need to be around forever."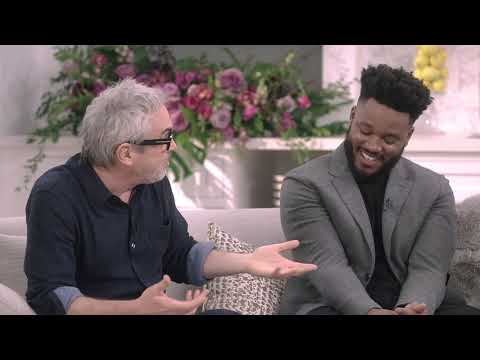 "BlacKkKlansman" director Spike Lee and "Roma" director Alfonso Cuaron lament the decline of cinema on the big screen.
Since a limited release in November three weeks ahead of its arrival on the the streaming site, "Roma" played in 1,100 theaters globally, according to Netflix. That figure includes around 250 locations in the United States, even though prominent chains refused to exhibit the film because Netflix did not adhere to a traditional theatrical window. (The film remains in two theaters in the Los Angeles area.)
A Netflix executive, not authorized to comment publicly on the subject, bristles at the notion that this was a "token" release, saying the company took great care to provide "Roma" with a proper theatrical run.
"We owed it to the movie and we owed it to the campaign, but we also knew that if we didn't do it right, other filmmakers would have questions about working with the company moving forward," the Netflix exec said.
Indeed, Netflix has another impressive slate of awards-season contenders this year, led by Martin Scorsese's costly gangster movie "The Irishman," which reunites the filmmaker with Robert De Niro. Other high-profile titles include David Michôd's "The King" and Dee Rees' "The Last Thing He Wanted."
On Wednesday, Netflix will release the crime thriller "Triple Frontier" in theaters, one week before it is available via streaming. In a recent interview, one of the film's stars, Ben Affleck, said of working with the streamer, "It's very exciting because you get the sense you're defining where the future of cinema and distribution is going."
Despite Spielberg's concerns, a number of prominent filmmakers who've worked with Netflix — including the Coen brothers, whose Western anthology film "The Ballad of Buster Scruggs" earned three Oscar nominations — say that, on balance, they see the company as a force for good.
"Look, they're the people who are investing in these kinds of movies now," Joel Coen told The Times in November. "I mean, there's a lot of discussion around the way the movies are shown, whether or not they have theatrical releases or just go up on the platform … and it's an important discussion. But I think the more fundamental thing is that they're the people who are stepping up and spending money on movies that aren't Marvel comic movies or big action franchise movies and that type of thing, which is pretty much the business of the studios now."
That theatrical difference is what makes the Oscars unique. If you take away that categorization, there is no difference between the Oscars and the Emmys.
— Bill Mechanic, producer and former studio executive
As the two camps prepare for what could be an ugly fight, some filmmakers have weighed in with suggestions on how to resolve the impasse.
On Twitter, filmmaker Sean Baker spitballed a "theatrical tier" to Netflix's pricing plan that, for a nominal fee, would allow the streamer's subscribers to see Netflix films in theaters for free. "We need to find solutions … in which everybody bends a little … to keep the film community (which includes theater owners, film festivals and competitive distributors) alive and kicking," the "Florida Project" director wrote.
Writer-director Paul Schrader, meanwhile, praised Netflix for allowing "many financially marginal films to have a platform," though he also wondered if his challenging 2018 film, "First Reformed," would have found an audience had Netflix bought it and "dumped it into its larder." Schrader proposed that "club cinemas" like Alamo Drafthouse offer a two-tiered streaming system. "Distribution models are in flux," he wrote on Facebook. "It's not as simple as theatrical versus streaming."
It remains to be seen how the academy will resolve the Netflix question – if, indeed, it resolves it at all. The group's 54-member board of governors, which has been forced to walk back a number of major proposals in the past year, has shown itself to be far from unanimous in its vision of the organization's future, and opinions on the board toward Netflix are said to vary wildly. (Netflix chief content officer Ted Sarandos himself made an unsuccessful bid to run for a seat on the board last year.)
But some academy members are quietly cheering on Spielberg for, in their view, defending the integrity of the Oscars and trying to create a system of rules that works for everyone.
"Spielberg is just sort of stepping up into the vacuum of authority because there's no one like him anymore," said one academy member, who declined to speak on the record due to the sensitivity of the subject. "It's not about punishing Netflix as much as it is about making the playing field fair to everybody. Make good films, release them in theaters, play the game and everything is fine."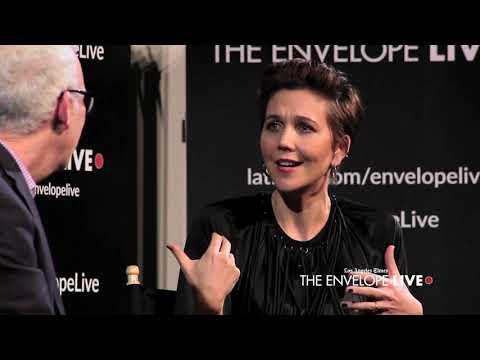 Maggie Gyllenhaal sheds light on working with the notoriously secretive streaming platform, the numbers she's been given by Netflix and why she thinks the company could be a game-changer for arthouse films. "I think Netflix is like the Medicis," she
Twitter: @joshrottenberg
Get our L.A. Goes Out newsletter, with the week's best events, to help you explore and experience our city.
You may occasionally receive promotional content from the Los Angeles Times.