From the Archives: Anton Yelchin's work has been praised as he plays the crafty teen in 'Charlie Bartlett'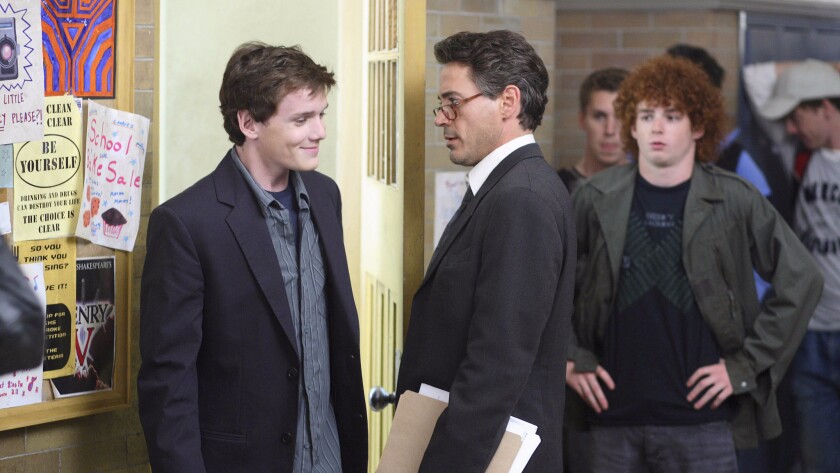 A 2008 mini profile of actor Anton Yelchin, who died early Sunday, as his movie, "Charlie Bartlett" was about to debut.
Anton Yelchin brings an irresistible mix of suppressed anger and longing, innocence and precocity to his role as the title character in "Charlie Bartlett." He plays a crafty misfit who makes Ferris Bueller and Max Fischer look like rank amateurs.
Opening Friday, the film tells the story of a rich kid with an outsider's complex. The product of an absentee father and his well-medicated mother, Marilyn (Hope Davis), Charlie's expelled from his last elite academy -- this time, for making fake driver's licenses -- and sent to public school.
After a few rough days that culminate in a sound beating in the boys' bathroom, Charlie concocts a scheme to win over the bullies, the jocks and the drama geeks. He plays shrink to his classmates, convinces his own on-call psychiatrist that he's suffering from their maladies, then sells the doctor's prescriptions to the wounded parties.
Along the way, he attracts the beauty Susan, played by Kat Dennings, who is the daughter of Robert Downey Jr.'s long-suffering principal.
"Charlie Bartlett" could be a breakout role for Yelchin, 18, who earned critical notice for his performances in 2001's "Hearts in Atlantis" and last year's "Alpha Dog." (Next year, he'll play Chekov in J.J. Abrams' reboot of the "Star Trek" franchise.) Yelchin puts on an energetic show -- in his underwear, no less -- depicting Charlie's inadvertent "Ritalin euphoria." In a scene where Charlie auditions for a school play, Yelchin delivers a monologue as a teenage girl with serious panache. Later, he sings a startlingly Danny Kaye-esque version of "Yankee Doodle Dandy."
For Yelchin, all the attention-getting antics had to be more than just empty, sarcastic gestures. Like his other character choices -- Charlie's compulsive need to introduce himself, his ramrod-straight posture -- he wanted the behavior to be grounded in something honest. Ultimately, the actor agreed with director Jon Poll and screenwriter Gustin Nash that Charlie was suffering from neglect.
"He has a desire for attention because he's never had it," Yelchin said. "He was having to parent himself."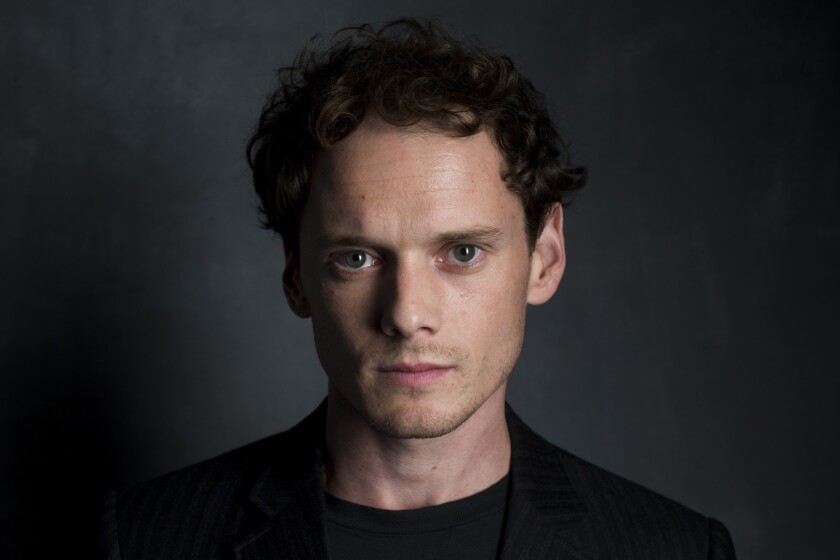 Actor Anton Yelchin in 2015.
(Jay L. Clendenin / Los Angeles Times)
Yelchin made his foray into acting in the 2001 film adaptation of Stephen King's best seller, "Hearts in Atlantis." Yelchin performed alongside Anthony Hopkins in the Scott Hicks-directed mystery drama.
(Phil Bray / Castle Rock/ Village Roadshow)
In 2004, Yelchin co-starred in 'House of D' alongside Robin Williams. The comedy-drama written and directed by David Duchovny follows the life of Tom Warshaw (played by Yelchin), an American artist living in Paris.
(Larry Watson / Lions Gate Films)
Yelchin played the title role in "Charlie Bartlett," which won Best Feauture Film at Boulder International Film Festival in 2008. Yelchin starred alongside Robert Downey Jr. as a wealthy yet troubled high-schooler.
(Ken Woroner / Associated Press)
Yelchin is pictured with co-stars Chris Pine, Simon Pegg, Karl Urban and John Cho in his best-known role playing Chekhov in the 2009 Star Trek reboot.
(Industrial Light & Magic / Associated Press)
Yelchin starred alongside Christian Bale in "Terminator Salvation," a Warner Bros. Pictures release. Yelchin played Kyle Reese.
(Warner Bros. / Warner Bros.)
Anton Yelchin plays Jacob and Felicity Jones plays Anna in the 2011 romance "Like Crazy." The Drake Doremus-directed film won nine film awards and received six nominations.rush.
(Fred Hayes / Paramount Pictures)
Yelchin's own parents have always been supportive of his creative aspirations. Professional Russian figure skaters who came to the United States soon after their son was born, they have championed his career since he first began auditioning at age 10. In fact, it was their idea to enroll their only child in acting classes to help him conquer his shyness. Instead, it launched his career.
"The older I've gotten the more obsessed I've become of nit-picking every detail of a character to death," Yelchin said. "Because then you're fully free to be them."
gina.piccalo@latimes.com
MORE:
Hollywood reacts to the death of 'Star Trek' Anton Yelchin
From the Archives: When Anton Yelchin met Anthony Hopkins: An Oscar winner becomes a mentor to a 12-year-old actor
From the Archives: Anton Yelchin is ready to launch; Never heard of him? After 'Star Trek' and 'Terminator Salvation,' that should change
---
Get the Indie Focus newsletter, Mark Olsen's weekly guide to the world of cinema.
You may occasionally receive promotional content from the Los Angeles Times.