The best films of 2017 — so far. Here's what our film critics think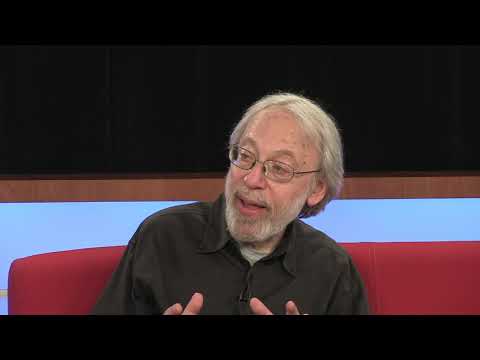 Kenneth Turan and Justin Chang talk about the best movies from the first half of 2017, from major studio offerings such as "Get Out" and "Cars 3" to indie darlings "The Big Sick" and "Personal Shopper."
Film Critic
With the year more than half over, The Times' film critics, Kenneth Turan and Justin Chang, sat down to discuss their cinematic highlights so far from 2017. The picks range from major studio offerings such as "Get Out" and "Cars 3" to indie darlings "The Big Sick" and "Personal Shopper." And in a nod to the ever-evolving way we watch films, two of our critics' choices — "Okja" and "War Machine" — debuted on Netflix concurrent with limited theatrical release.
KENNETH TURAN: The halfway point in calendar 2017 is upon us, and that provides an excellent moment to look back on the movie year and figure out what was memorable, to highlight the best of the big films that everyone saw as well as the small gems that might have gotten by audiences. In general terms, how does the year strike you so far?
For the record:
4:06 a.m. Dec. 5, 2023An earlier version of this post said Sigur Rós did the score for "Dawson City: Frozen Time." The documentary's score is by Alex Somers. It also stated the documentary "I Called Him Morgan" is about jazz trumpeter Frank Morgan. It is about Lee Morgan.
JUSTIN CHANG: So far it's been a fine, promising year at the movies, and I'm certainly glad it's not over yet. Films released between January and June are so often forgotten or passed over for recognition at year's end, but in some corners of the Internet there have already been whispers of Oscar buzz for "Get Out" and "Wonder Woman," two critically and commercially successful studio releases that, both in their own ways, told stories that we haven't seen 100 times before already.
TURAN: There's no telling what the academy will do, but for me the year so far was a mixed bag at best, with the studio offerings, not surprisingly, being especially weak tea. I definitely enjoyed "Cars 3" and was impressed by the seriousness "Logan" brought to the superhero genre, but for me, much as I admired and enjoyed Gal Gadot in the title role, I wished "Wonder Woman" didn't go on for so long. Are there any studio films I'm forgetting?
CHANG: If so, they're probably best left forgotten. I am glad you reminded me of "Logan," which is so thoughtful and gripping and well acted I'm still not sure what held me back from embracing it fully. On a different note, the summer has just gotten a terrific shot of adrenaline from "Baby Driver," a category-defying car-chase musical that confirms Edgar Wright as one of our most talented genre mix-masters.
TURAN: Haven't caught up with that yet, but it certainly sounds energetic if nothing else. The other summer film I want to single out, which I know you are a fan of also, is "The Big Sick." It's a wonderful independent film that debuted at Sundance and delivers the kind of humor and emotion that studio films provided once upon a time but no longer.
The other Sundance drama that has stayed with me is Alex and Andrew Smith's "Walking Out," which IFC is releasing in the fall. Does anything from the festival stand out for you, or from the indie world in general?
CHANG: It's gratifying to see the all-around embrace of "The Big Sick," which both honors and deepens the American romantic-comedy tradition, and also confounds our usual notions of big films versus small films. The movie may be modest in form and budget, but it's so full of life and warmth and wit that it fills the screen more fully than some tentpoles I could name.
Another film that did that for me, albeit very differently, is "A Quiet Passion," Terence Davies' marvelous portrait of Emily Dickinson, who is played by Cynthia Nixon in a fiercely felt performance that I hope to see remembered at year's end. Between Nixon and Kristen Stewart in Olivier Assayas' splendidly spooky "Personal Shopper," it's already shaping up to be an excellent year for actresses.
TURAN: I agree about both, just wonderful performances. There are a couple of other independent films I want to highlight. Why don't we start with a light-on-its-feet effort with an ungainly name, "Norman: The Moderate Rise and Tragic Fall of a New York Fixer," a completely involving moral fable starring Richard Gere and directed with enviable flair by Israeli director Joseph Cedar in his first English-language film.
I also want to put in a good word for a film starring Brad Pitt that almost no one saw in a theater because it was released by Netflix. That would be "War Machine," a blistering satire on the U.S. presence in Afghanistan. Netflix is really serious about revolutionizing the way movies are seen.
CHANG: Whether that revolution will be to the good of the movies has, of course, been the subject of much recent debate. I'm curious to hear the audience response to Bong Joon Ho's thrilling animal-rights fable, "Okja," whose existence is a credit to Netflix, but which absolutely deserves to be seen on the big screen.
So, for that matter, does James Gray's lush and enveloping historical epic "The Lost City of Z," which enjoyed a well-deserved theatrical release courtesy of Netflix rival Amazon Studios. I don't always love Gray's movies, but this one, starring a revelatory Charlie Hunnam as the real-life explorer Percy Fawcett, has stayed with me in the best possible way.
TURAN: Films like "Okja," with its considerable Korean-language component, remind me that 2017 has seen some excellent foreign-language films. Most recent was the German "Stefan Zweig: Farewell to Europe," but there was also the Finnish Cannes prizewinner "The Happiest Day in the Life of Olli Mäki," the unexpected Israeli "The Women's Balcony," even the French-language, Swiss-animated "My Life as a Zucchini," which was a total charmer.
When people tell me there are no good films out there, I wish they had seen these. The problem is that the dynamics of theatrical exhibition are such that they rarely stay in theaters for more than a week, which is not enough time for most people to fit them into their lives.
CHANG: Or for them to build the necessary word of mouth. I wish more audiences had seen "After the Storm," a deeply moving family drama that some have (wrongly) dismissed as a minor effort from the Japanese master Hirokazu Kore-eda. And I'll also speak up for two French films that could scarcely be more different: Stéphane Brizé's beautifully acted 19th century character study, "A Woman's Life," which is adapted from a Guy de Maupassant novel, and Julia Ducournau's supremely grisly cannibal thriller "Raw," which is decidedly not adapted from a Guy de Maupassant novel.
TURAN: So glad you mentioned "After the Storm"; I wish more people knew how exceptional a director Kore-eda is. And speaking of under-the-radar phenomena, I wish audiences were more tempted by some of the outstanding documentaries that appear and disappear with regularity. Some of the best of the year so far were "I Called Him Morgan," the haunting story of jazz trumpeter Lee Morgan; John Ridley's potent look at the Los Angeles riots, "Let It Fall"; Steve James' "Abacus: Small Enough to Jail," about a feisty Chinatown bank that fought back against unjust federal charges; and "Settlers," an unnerving look at the situation on Israel's West Bank.
And that doesn't even mention the twin tentpoles of doc transcendence: Bertrand Tavernier's magisterial "My Journey Through French Cinema" and Bill Morrison's brilliant, unclassifiable "Dawson City: Frozen Time." You could do a lot worse than spend your moviegoing time on films like these.
CHANG: I have you to thank for sending me to "Dawson City: Frozen Time," which is one of the most spellbinding experiences I've had in a theater recently and has a magnificent Alex Somers score to boot. And I'll echo your praise for "Abacus: Small Enough to Jail," which is one of the best real-life courtroom thrillers I've seen in a while, as well as a rightly infuriating portrait of our justice system going after the scrupulous because it can't possibly convict the guilty.
A number of fine documentaries and narratives have already premiered at the Sundance and Cannes film festivals, and will be opening in the second half of 2017. Besides "Walking Out," which you mentioned, are there any that you'd suggest our readers keep an eye out for?
The film that stood out for me at Cannes was Noah Baumbach's "The Meyerowitz Stories (New and Selected)." Psychologically complex as well as funny.
— Kenneth Turan
TURAN: The film that stood out for me at Cannes was Noah Baumbach's "The Meyerowitz Stories (New and Selected)." Psychologically complex as well as funny, it stars a bearded Dustin Hoffman as an impossible father opposite Ben Stiller and a completely surprising Adam Sandler as his battling sons. It's one I'm looking forward to seeing again. And a couple of fine Sundance docs are about to come out: "Step," about the empowering effect being on the step dance team has on a group of Baltimore high school students, and "Take Every Wave: The Life of Laird Hamilton," Rory Kennedy's in-depth look at the iconoclastic surf legend. If that doesn't say "Endless Summer," I don't know what does.
CHANG: Speaking of endless summers, my Sundance highlight was Luca Guadagnino's "Call Me By Your Name," an intoxicating first-love story starring Timothée Chalamet and Armie Hammer and set in the sun-drenched Italian countryside; it's opening Nov. 24 through Sony Pictures Classics. And the best film I saw at Cannes was Sean Baker's stunning "The Florida Project," which A24 is releasing Oct. 6. Much like Baker's previous film, "Tangerine," it finds hilarity and raw, heartrending truth in a world few of us know, and there are few better things one can expect from a movie than that.
ALSO
Review: Kumail Nanjiani and Zoe Kazan brave the hurdles of interracial romance in the delightful 'The Big Sick'
Review: Edgar Wright's exuberant 'Baby Driver' is an automotive musical like no other
French auteur Bertrand Tavernier takes film lovers on an incredible 'Journey' through the past
Get the Indie Focus newsletter, Mark Olsen's weekly guide to the world of cinema.
You may occasionally receive promotional content from the Los Angeles Times.