To play BFFs in 'Booksmart,' Beanie Feldstein and Kaitlyn Dever moved in together
After she'd cast them to play best friends in her film, Olivia Wilde invited actresses Beanie Feldstein and Kaitlyn Dever to meet for the first time over lunch. They instantly hugged for nearly five minutes, sat side by side, holding hands and gushing over how much they were looking forward to making "Booksmart."
Feldstein began to recall how her brother, Jonah Hill, became exceptionally close with his co-star Michael Cera while making the 2007 buddy comedy "Superbad." All the time the actors had spent together off-screen helped them to form a genuine bond that translated onto film.
"Yeah, you guys should live together," Wilde joked after hearing the story.
The actresses paused, then Dever asked: "Um, can we?"
Immediately after leaving the meeting, Wilde got on the phone to float the idea with the studio making the film, Annapurna Pictures. Like "Superbad," Wilde's directorial debut was about a high school friendship — the kind where two teenagers are so close they view each other like significant others — so the notion that Dever and Feldstein might be roomies fit the film's vibe.
"She asked if production could figure it out, and I thought, 'If they want to live together — done,'" said Jessica Elbaum, one of the producers of "Booksmart." "Maybe I'm a bad producer, but literally no part of me worried it could go wrong. Even if there were any sort of kerfuffles, I thought it might help the moments of tension in the film. Anything that happened would be good for the movie."
So about a month before the shoot began, Feldstein, 25, who often stays with her family in West L.A. when she visits from New York, and Dever, 22, who lives in her parents' guest house in the San Fernando Valley, moved in together. They were put up at the AKA West Hollywood, a high-rise on Sunset Boulevard made up of fully furnished "luxury serviced residences."
Dever, who had never before lived with a roommate, brought fairy lights to hang in her room and vegan cookies to stock in the kitchen. For 2½ months, the co-stars spent almost every waking hour together. They had the same call time, so they shared van rides to set. They ate pancakes while running lines. They listened to Kacey Musgraves' album "Golden Hour" while having heart-to-heart chats. They snuggled in bed while watching episodes of "Gilmore Girls."
"I think it really sped up their intimacy," said Katie Silberman, the "Booksmart" screenwriter who was on set throughout the film shoot. "It's like how if you fly with someone you're suddenly much closer to them because an airplane is such an intimate place. They had the intimacy of brushing their teeth and unpacking and being together at night."
"Booksmart" was also the first time either actress had to carry a film. Feldstein had a breakout turn in Greta Gerwig's Oscar-nominated "Lady Bird" (2017), similarly playing half of a high school BFF relationship; that same year, she appeared in a Broadway production of "Hello, Dolly!" Dever began acting a decade ago and has had major roles in the television series "Justified" and "Last Man Standing," though she is best known in the film world for her part in the critically acclaimed indie hit "Short Term 12."
"Booksmart," however, is a two-hander that offers each of the women substantial storylines. Feldstein plays Molly, the class president so concerned with her upward mobility that she has isolated herself from nearly all her classmates. Her only confidant is the soft-spoken Amy (Dever), a fellow brainiac coming to terms with her lesbian identity. With graduation rapidly approaching, the friends realize how much they've missed out on by focusing solely on academics and decide to spend one night partying before donning their caps and gowns.
"I remember shooting one day and thinking, 'Holy mackerel, this is remarkable,'" Feldstein said. "Two nerdy, smart female characters leading a comedy. And they're best friends, they're so supportive of each other and they aren't competitive."
She was sitting beside Dever near the pool at Caesars Palace last month, where the two had traveled to attend CinemaCon — an annual convention of movie theater owners — and receive the "Female Stars of Tomorrow Award." ("You're my star of tomorrow," Feldstein said, poking fun at Dever.) They were both wearing matching gold necklaces that said "Booksmart," which they also had made for Wilde and Silberman at XIV Karats in Beverly Hills.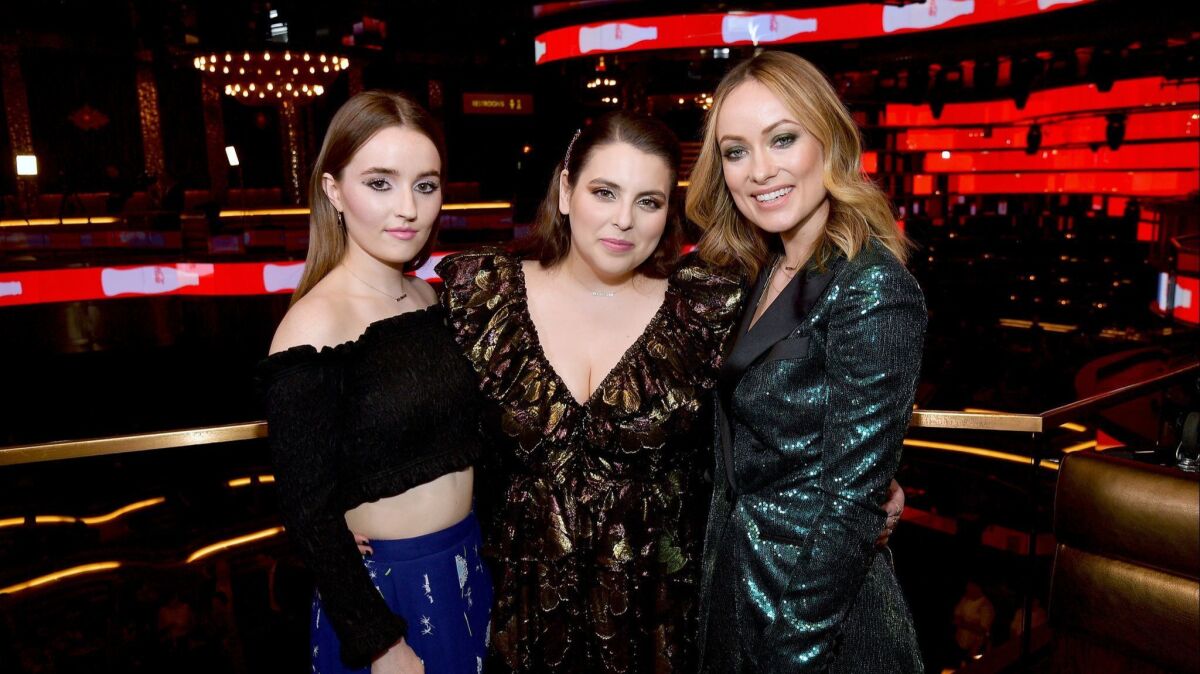 "I know I'm supposed to be professional right now, but it doesn't feel right walking through the casino," said Dever. "I love it here. I love the stale cigarette smell. I know — I'm weird. Oh, and I had an obsession with Criss Angel. When I was 14, my mom took me to the Luxor to see his show, Mindfreak. Gotta say — best time ever. He was one of my first crushes."
"Mine was Bill Clinton, so, you know," Feldstein said, laughing.
Just like in the film, both women thrived differently in high school. Feldstein attended the prestigious Harvard-Westlake and was a theater kid who went to prom with "Dear Evan Hansen" star Ben Platt. (He asked her using lyrics from "Funny Girl.")
Growing up, she said, she learned the value of friendship through her mother. Every morning, she'd wake up to the sound of her mom on the phone with her friends from Long Island, N.Y., whom she lovingly referred to as "The Jericho Girls."
"My mom would wake up at 6 a.m., and they'd get on at 9 a.m., and they'd spend an hour on the phone," Feldstein said. "I think what she taught me, subliminally, was that friendship doesn't have to end, even when you start a family. Her friendships were so important to her that she really took the time for them."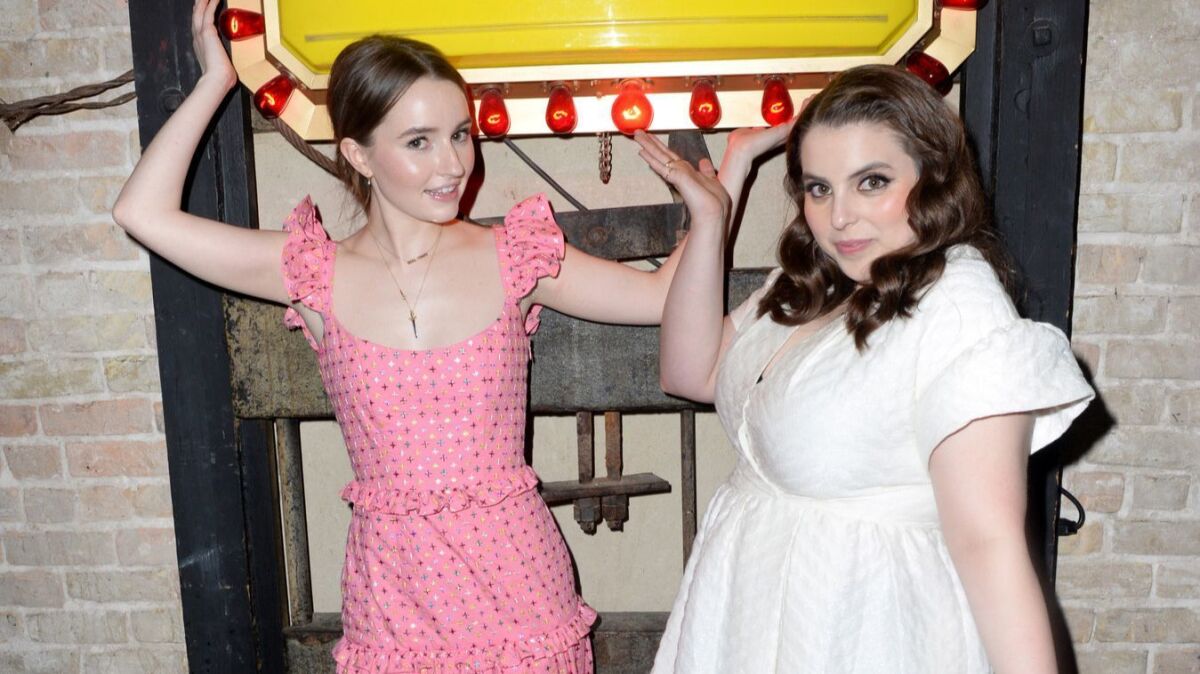 These days, Feldstein subscribes to Mindy Kaling's theory of friendship: "Best friend isn't a person, it's a tier." Suffice to say she has a number of women she includes on that tier, including Dever, the actress Molly Gordon — who has a small role in "Booksmart" — and her current New York roommate, whom she met on the first day of seventh grade.
Dever, meanwhile, is quick to call her two sisters her best friends. She and her sibling Mady have a side gig as a musical duo called Beulahbelle and wrote a song for Jason Reitman's "Tully." (Dever had a role in the filmmaker's 2014 film "Men, Women & Children.") She has been singing with Mady since they were preteens, when Dever split her time between public high school in suburban Dallas and independent study.
"I was like the kid who was best friends with my teacher," she said, rolling her eyes slightly.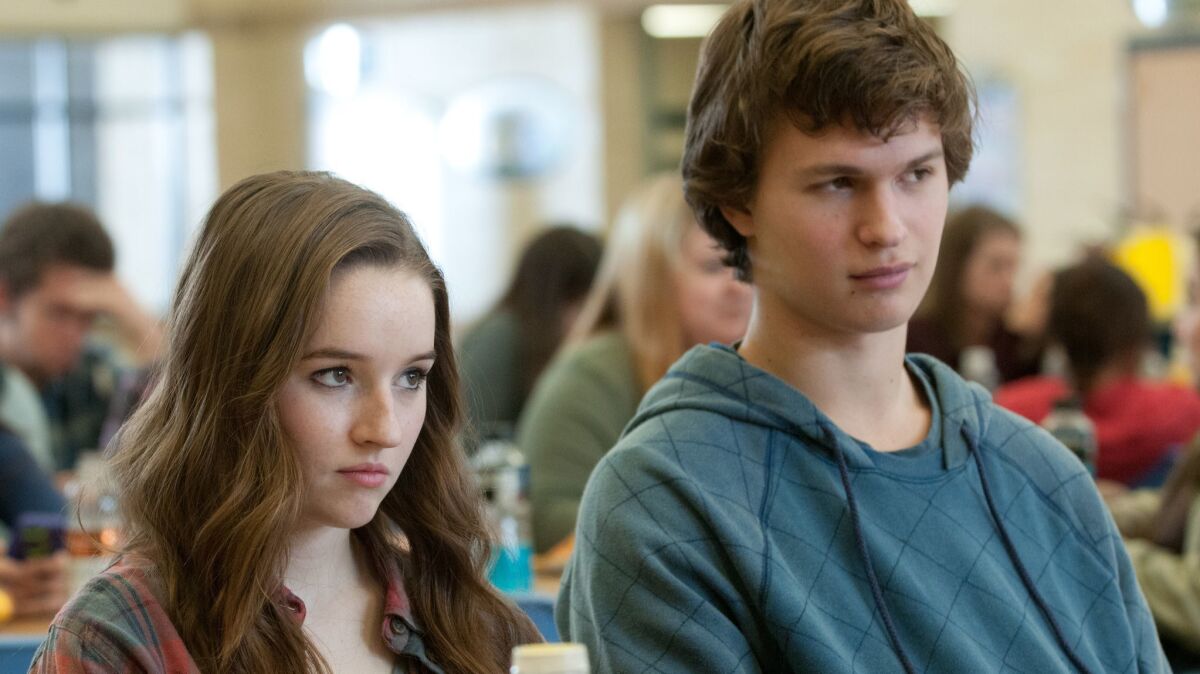 Both women are were encouraged by the recent glut of entertainment focused around female friendship, including Hulu's "Pen15" and the Netflix films "Someone Great" and "Wine Country." Feldstein credits "Bridesmaids" for opening the door to the genre in 2011, showing that "so many women in one space be funny."
"I think 'Booksmart' is that for a younger generation, showing how women love each other in individual friendship," she continued. "I remember Olivia saying that the first agency you have in your life is choosing your friends. Up until you're 11 or 12, your parents gear you toward what hobbies you have, but you get to choose your friends. It's the first thing you get to do in life that says, 'This is who I am and this is who I want to be with.'"
And she understands why, after the film premiered to rave reviews out of South by Southwest in March, it earned a reputation for being "the female 'Superbad.'"
"For me, the reason is very clear: It's the value of friendship," said Feldstein of "Superbad." "It's one of the funniest movies in the world, but the value of that friendship within a huge, hysterical brilliant comedy is what made it generation-defining."
Even for siblings, Feldstein and Hill are close — so close that the actor even got a tattoo of her name on his body. She said she would do the same if she weren't allergic to ink because she's "obsessed" with him and doesn't mind being asked about their relationship. "I feel like any time anyone brings him up I'm like, 'How much time do you have?' It's so exciting to me," she said.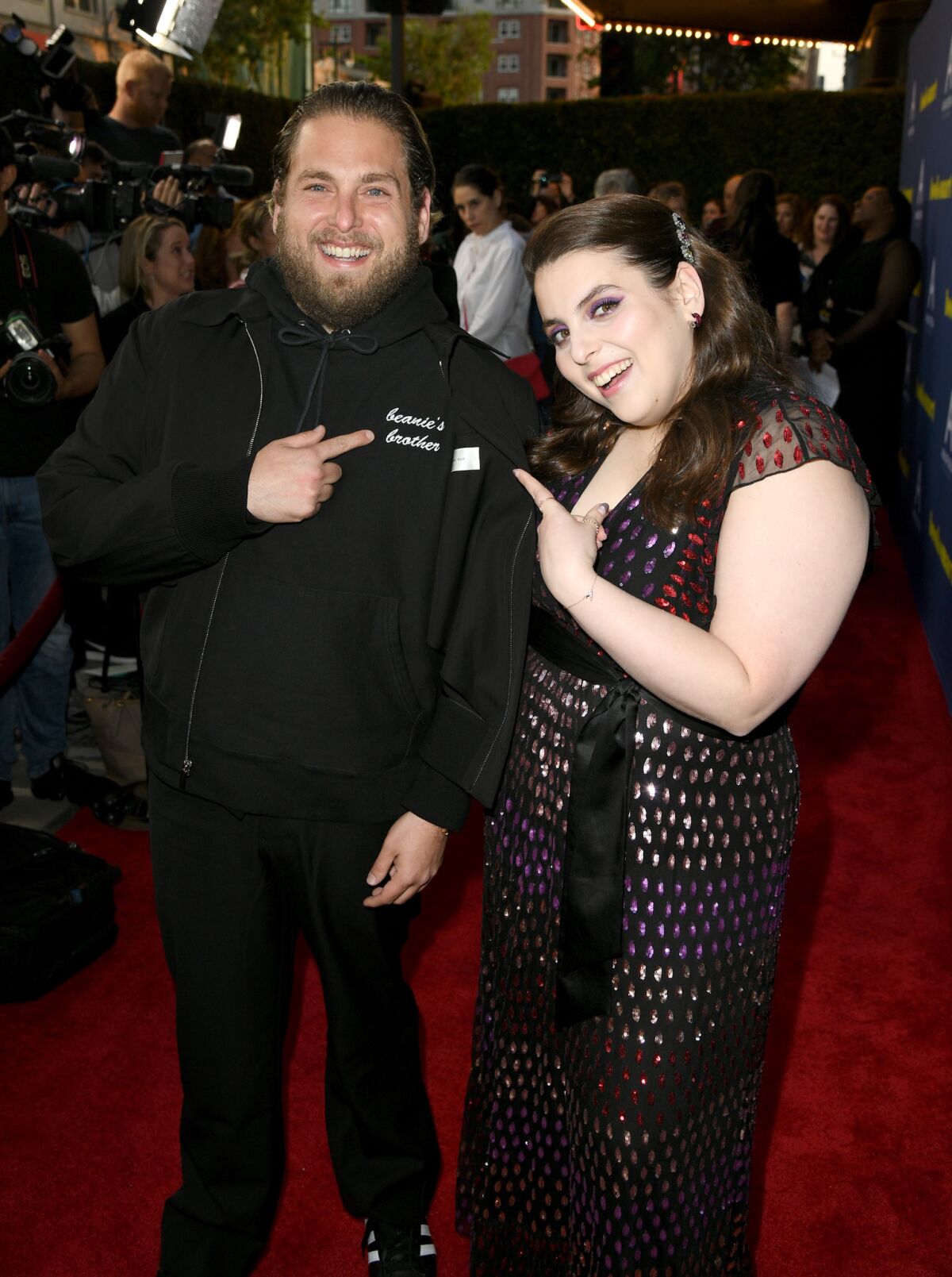 But she's slowly become a name in her own right and will next appear in an adaptation of Caitlin Moran's novel "How to Build a Girl," starring as a music journalist who moves to London to make ends meet. Next up for Dever is "Unbelievable," a Netflix miniseries based on a ProPublica article about a teenager under investigation for lying about being raped.
Though they're on opposite coasts, the friends insist they'll be bonded for life, and Feldstein insisted they "Face Time a good amount" to stay in touch.
"They really do know each other completely," said Wilde. "I remember giving them a direction where I told them to notice how when you're with your best friend, you rarely look at one another. You walk side by side and have a sense of connectivity without even having to look at each other, unless you're having a very intense conversation. And they were like, 'What are you talking about?' Their level of intimacy is just deeper than that."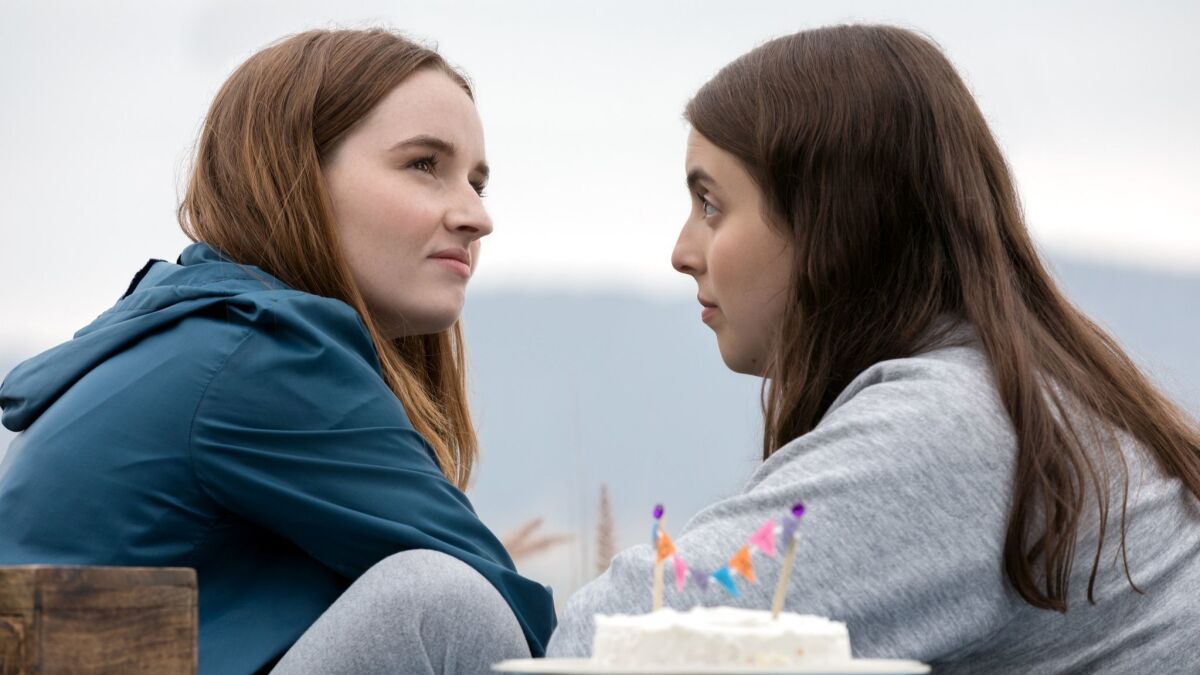 Follow me on Twitter @AmyKinLA
---
Get the Indie Focus newsletter, Mark Olsen's weekly guide to the world of cinema.
You may occasionally receive promotional content from the Los Angeles Times.