'Justice League,' 'Wonder Woman' and 'Suicide Squad': The Warner Bros. and DC Entertainment course correction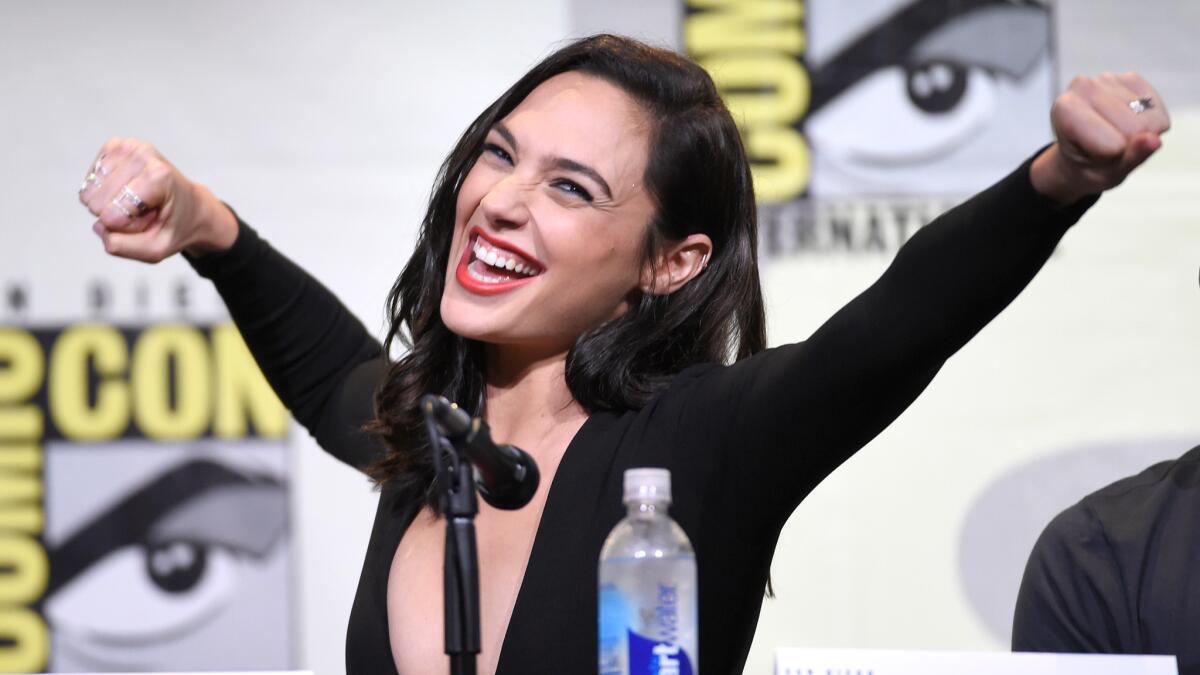 In the great superhero movie arms race, Warner Bros. and DC Entertainment are in the unenviable position of having to play catch-up to its distinguished competition, Marvel. It's not their fault that Marvel recalibrated the way sequels work with their cinematic universe. And it's not their fault that Marvel had a nine-movie head start in building it.
So how did WB/DC respond at Comic-Con 2016? By bringing out the whole bloody Justice League: Ben Affleck's Batman, Henry Cavill's Superman, Gal Gadot's Wonder Woman, Jason Momoa's Aquaman, Ezra Miller's Flash and Ray Fisher's Cyborg.
Oh, and they delivered the Suicide Squad too: Will Smith, Margot Robbie, Jared Leto, Joel Kinnaman, Cara Delevingne, Jai Courtney, Adewale Akinnuoye-Agbaje, Karen Fukuhara along with the great and powerful Viola Davis.
Star wattage goes a long way, to be sure, and the lights were bright in Hall H. But what makes or break a presentation like this is the footage. And the footage – a first look at 2017's Justice League, the first official trailer for 2017's "Wonder Woman" and a special Comic-Con sizzle for August's "Suicide Squad" — was heartening.
Heartening because the chief knock against Warners' DC output has been that it is excessively grim and humorless. And watching the jokes parade across the "Justice League" footage — some from Affleck's Bruce Wayne, no less — was welcome. And the sweep and majesty and bone-crushing awesome of the "Wonder Woman" trailer was stirring, not pummeling.
With one panel in Hall H, it was clear that the theme of 2017 at Warner Bros — at least when it comes to DC — is "course correction."
Apparently, they heard the complaints about "Batman v Superman: Dawn of Justice," evaluated their plans in the light of day (rather than the dead of Gotham night), looked across the hall to see what works for their chief rival and made a decision: Maybe we should treat these modern myths like actual myths. Perhaps their stories don't need to be bound by reality.
Let legends be legendary.
ALSO
First 'Wonder Woman' trailer reveals Warner Bros.' big plans for Diana Prince
New 'Fantastic Beasts' trailer drops, and Muggles everywhere lose their minds
First 'Justice League' trailer is a massive change in tone for Batman
Live from Comic-Con 2016: 'Justice League,' 'Wonder Woman' and 'Suicide Squad' have everyone freaking out
Get our L.A. Goes Out newsletter, with the week's best events, to help you explore and experience our city.
You may occasionally receive promotional content from the Los Angeles Times.