Critic's Choice: Ethan Hawke's musical biopic 'Blaze' lights up the screen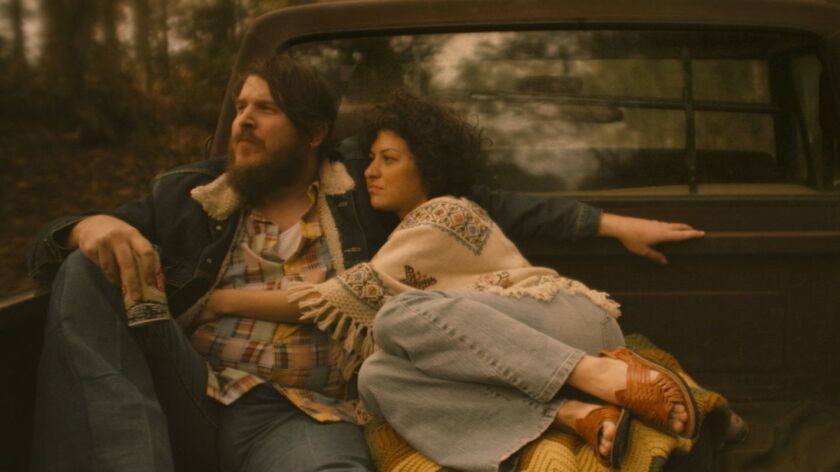 Film Critic
Ethan Hawke didn't just give one of the best screen performances of 2018, in Paul Schrader's "First Reformed." He directed one of them too.
In "Blaze," an exquisite ramble of a musical biopic that Hawke directed and co-wrote, Ben Dickey plays the Texas country-blues singer-songwriter Blaze Foley, who died in 1989 and whose life and music have since seeped into local legend. Dickey brings this boozy, irascible, dirty-joke-telling troubadour fully to life; he's matched by equally fine performances from Charlie Sexton as Foley's legendary contemporary Townes Van Zandt, and Alia Shawkat as Foley's wife, Sybil Rosen, whose memoir inspired the film.
The movie's most wonderful quality may be its willingness to meander. Already available in streaming formats (it will be released May 7 on DVD), "Blaze" is a soulful story of love and artistic struggle that moves not just to the rhythms of Foley's music, but also to the delicate pulse of everyday life.
---
Get the Indie Focus newsletter, Mark Olsen's weekly guide to the world of cinema.
You may occasionally receive promotional content from the Los Angeles Times.