Hello! I'm Mark Olsen. Welcome to another edition of your regular field guide to a world of Only Good Movies.
Anyone looking to celebrate the upcoming Fourth of July with a trip to the movies will find some very inspired choices around L.A.
In celebration of its 30th anniversary, Spike Lee's monumental "Do the Right Thing" is screening in multiple venues around town. The Arclight Hollywood will show the film in a new 35 mm print, while the Laemmle chain will have the film in multiple theaters, including a new 4K restoration at the Ahrya Fine Arts in Beverly Hills.
The New Beverly will feature a double-bill of the perverse patriotism of John Milius's 1984 "Red Dawn" and Sylvester Stallone's 1985 "Rocky IV," both in 35 mm. The American Cinematheque, in conjunction with Beyond Fest, will screen a relatively recent 35 mm print of Steven Spielberg's "Jaws" at the Aero on July 3 and the Egyptian on July 5. (And the Aero will also have "Jaws 3-D" on the 6th.)
On July 1, we will have a screening of the documentary "Marianne & Leonard: Words of Love" about the romance between singer-songwriter Leonard Cohen and his muse Marianne Ihlen, followed by a Q&A with director Nick Broomfield. For info and updates on future events, go to events.latimes.com.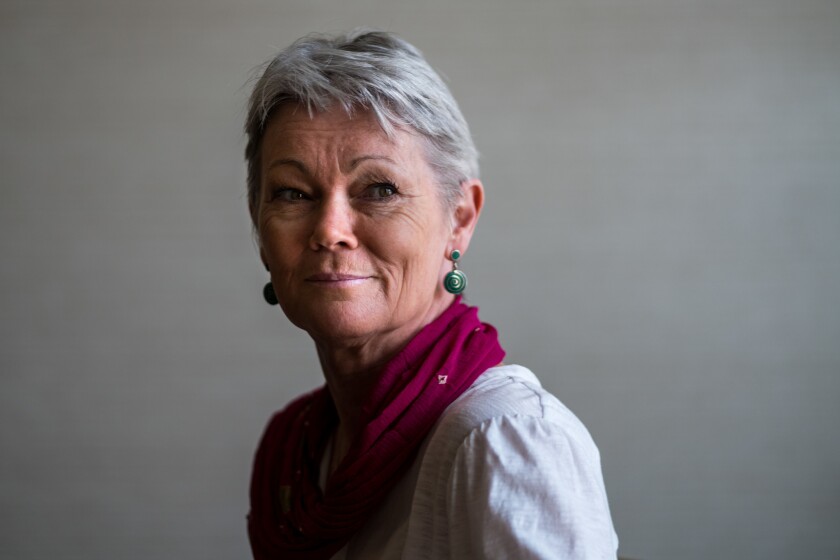 'Maiden'
Directed by Alex Holmes, "Maiden" tells the story of the all-female sailing team led by 24-year-old Tracy Edwards who competed in the Whitbread Round the World race in 1989. Mixing vintage footage, some captured by the team itself aboard their boat, with contemporary interviews, the tale is fast-moving and gripping, giving a spotlight to the sexism and specific challenges faced by Edwards and her crew.
Reviewing the movie for The Times, Kenneth Turan called it, "a mighty tale about the majesty of the human spirit and the power of women, and it's all true." He also added, "As they relate their still-astounding story, captain and crew are often in tears, and audiences savvy enough to take in this remarkable film can count on joining them."
Susan King interviewed Holmes and Edwards for an article that will be posted soon. Holmes discussed how he was inspired to make the film after hearing Edwards speak at his daughter's school, recalling that "I was listening to Tracy tell the story and realizing that although Tracy was talking about all the obstacles she had to overcome, many of those barriers would still be in place for my daughter to dismantle. It just struck me that there's a superficial sense of moving forward, but actually we never really made progress. We never really embraced the idea that there can be an equality of opportunity."
For the New York Times, Manohla Dargis wrote, "Using archival and newly shot material, Holmes tells the story of this unruly daughter who left home when she was young, fell in love with sailing and — on deciding that she wanted to navigate the world — found her cause and herself, a discovery that made her a feminist exemplar. It's an exciting trajectory, partly because it nudges a heroic portrait into a ticktock race toward equality."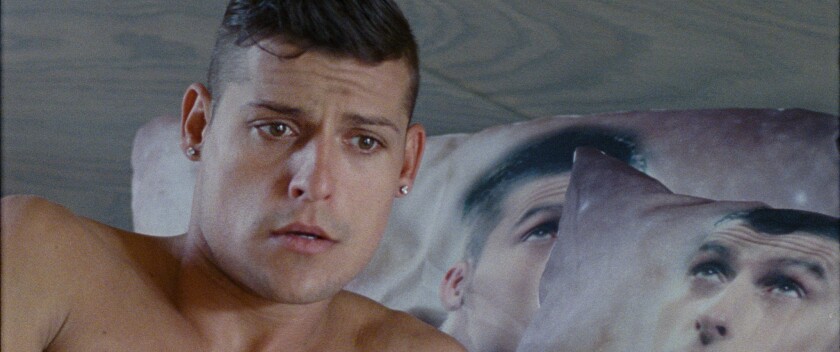 'Diamantino'
Ever since it premiered at the 2018 Cannes Film Festival, where it won the Critics' Week Grand Prize, the movie "Diamantino" has been a modern cult favorite in the making. Directed by Gabriel Abrantes and Daniel Schmidt, the film stars Carloto Cotta as a soccer star who finds himself on an unexpected serio-comic adventure that is both genre-bending and gender-bending.
Reviewing for The Times, Justin Chang called the film, "the funniest gender-bending, human-cloning refugee-crisis soccer comedy I've ever seen," before adding that it moves "from the sublime to the ridiculous, you might say, though for 96 minutes this cheerfully demented movie erases any real distinction."
For the New York Times, Glenn Kenny said the film, "feels like an early Adam Sandler comedy remixed by Pier Paolo Pasolini."
At Paste, Kyle Turner wrote, "The sweetness of the film finds an amusing complement in its strange eroticism, itself part of the queerness of its genre mixing. It's part study of masculinity as politic, part examination of the politics of sporting events, part espionage thriller, part sci-fi, part family comedy… The film has a slyly satirical edge, not merely for the way that Diamantino is repurposed for a nationalist cause, but for its subtle sympathy and skepticism of the role that celebrities play in public political discourse."
'Our Time'
Mexican filmmaker Carlos Reygadas remains one of most fascinating and, at times, frustrating directors working in the world today. In his latest, "Our Time," Reygadas and his real-life wife, Natalia López, star as a married couple who are exploring having an open marriage. As one might expect from a Reygadas film, it becomes emotionally complicated and aesthetically rapturous, a beauty to behold and at times uncomfortable to sit through.
Reviewing for The Times, Justin Chang wrote, "Regardless of whether this carefully staged and scripted movie reflects Reygadas and López's marriage, its abundance of lived-in details on the margins — from the low-lighted interiors and cluttered surfaces of their home to the daily routines of their work and family life — speak to an ever-present reality lurking beyond the confines of the frame. Jacques Rivette's famous maxim that every film is a documentary of its own making comes to mind."
For the Wrap, Carlos Aguilar said the film makes a through line of the tension between, as he puts it, "the clash between the world's intrinsic brute force, in all its manifestations, and man-made codes of conduct, aesthetics, and artificial serenity. Reygadas' target binary is not gender-based, but one concerned with instincts vs. morality, and our futile efforts to reign over both."
Email me if you have questions, comments or suggestions, and follow me on Twitter: @IndieFocus.
SIGN UP for the free Indie Focus movies newsletter »
---