Kevin Spacey's unprecedented fall from grace tests a stunned Hollywood
In early October, Kevin Spacey was right where he wanted to be: singing and hamming it up in front of an admiring crowd.
Inside Stage 33 on the CBS Television City lot in Los Angeles, a TV special celebrating the 50th anniversary of "The Carol Burnett Show" was being taped in front of a live audience, and Spacey was on hand as a guest star.
Decked out in a tuxedo, the star of stage, screen and television joined Burnett, Bernadette Peters and Kristin Chenoweth as they sang songs around a piano. He dusted off a Bing Crosby impression and entertained the crowd between takes with his Johnny Carson. The 84-year-old Burnett introduced him as "an Oscar-winning guy and everyone's favorite president."
That was then.
By early November, Spacey's career was in free fall amid mounting allegations of sexual harassment and assault that stretched back decades and, in multiple cases, involved minors. Netflix, CBS and Sony were all scrambling to distance themselves from him as quickly as possible, even if it meant shutting down production. In a matter of days, a man who has won two Academy Awards and a Tony Award and been nominated for 12 Emmys was being all but erased from Hollywood. Literally.
On Wednesday, in a move that stunned longtime industry observers, Sony Pictures confirmed that the actor was being dropped from his role as J. Paul Getty in director Ridley Scott's thriller "All the Money in the World."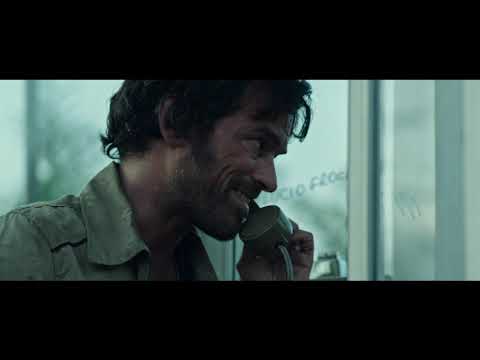 Kevin Spacey, Michelle Williams and Mark Wahlberg in the trailer for Ridley Scott's "All the Money in the World."
The film, which had been scheduled to close AFI Fest next week, was only recently completed and remains slated to open on Dec. 22, right in the heart of Oscar season. Plans were in place for Spacey to receive a supporting actor awards campaign.
First Sony pulled the film from the festival, now actor Christopher Plummer is stepping in to replace Spacey, as the production scrambles at considerable expense, and inconvenience to co-stars Michelle Williams and Mark Wahlberg, to reshoot Spacey's scenes in the hopes that the film can still make its release date.
Occasionally roles have been recast during filming, but usually because the original actor died; to do so because of scandal after a film was already completed is unprecedented.
But so is Spacey's catastrophic plummet from grace. After stories in the New York Times and the New Yorker chronicled accusations of sexual harassment and abuse, many projects sought distance from Harvey Weinstein's company and his name.
With Spacey, that distance required a removal of the man himself.
"His career as he knows it, his stature in the industry, is over," said Elizabeth Toledo, a crisis PR expert and president of Camino PR. "There's no legal or [public relations] strategy that's going to restore it."
His career as he knows it, his stature in the industry, is over.
— Elizabeth Toldedo, crisis PR expert
The collapse of Spacey's career is just the latest in a string of dramatic events that have engulfed the entertainment industry in the past month. As long-hidden allegations of sexual misconduct have surfaced against industry heavyweights including Weinstein, Amazon Studios chief Roy Price, director Brett Ratner, and most recently, Louis C.K., most have lost jobs, deals and supporters.
"Just because these stories haven't been heard, doesn't mean these stories haven't been told," said Leigh Gilmore, a women's and gender studies professor at Wellesley College. "They just haven't gained traction. What we're seeing now is a new level of awareness, a new level of accountability. The abusers are actually suffering consequences for their actions."
In Spacey's case, a seemingly self-centered initial response to the first allegation against him made an already serious problem worse. On Oct. 29, Buzzfeed released a report in which actor Anthony Rapp alleged that Spacey had made sexual advances toward him decades ago when he was just 14 years old. Hours later, Spacey issued a statement that quickly pivoted from an apology for the incident, which he said he couldn't remember, to a declaration that "I choose now to live as a gay man." The statement triggered a swift backlash.
"I think his statement was the worst thing he could have possibly said," said Danny Deraney, a Los Angeles-based public relations executive. "The two points did not go hand in hand. The fact that he is gay has nothing to do with anything. It was poorly managed altogether."
By Friday, Nov. 3, as more allegations surfaced, Netflix announced that the actor would no longer be involved in the final season of "House of Cards," in which the actor has starred for five seasons as Machiavellian political leader Frank Underwood. Production had already been put on hold, but a decision on the show's future — without its leading man — will likely become clearer after Thanksgiving, when production is set to resume, according to a source close to production who was not authorized to speak publicly. At the same time, Netflix announced that it would "not be moving forward with" another Spacey project, a biopic about writer Gore Vidal, which had recently wrapped shooting and was slated for release next year. A release, even through another distributor, is unlikely.
As for "The Carol Burnett Show" special, CBS opted to cut Spacey from it too. A source close to production said no decision has been made on whether the musical numbers will be reshot.
The future of Spacey's other major upcoming project, the drama "Billionaire Boys Club," in which he costars alongside a young ensemble cast including Ansel Elgort and Emma Roberts, is unclear. The independent film, which wrapped last year, is seeking distribution — a task that will no doubt be more difficult in the wake of the scandal.
What we're seeing now is a new level of awareness, a new level of accountability. The abusers are actually suffering consequences for their actions.
— Leigh Gilmore, professor at Wellesley College
"Its very different now," Toledo said. "Fifteen years ago, people in a position like Kevin Spacey would have had legal and PR strategies to move beyond this — even frankly a year ago or six months ago, his trajectory would have been a lot easier. Now it's very difficult for people to have this level of accusation in the public sphere and be able to recover."
In trying to cauterize its own Spacey-sized wound, Sony Pictures is eager to preserve whatever awards and box-office hopes "All the Money in the World" might have. The fact that Spacey had a somewhat limited supporting role in the drama, which chronicles the 1973 kidnapping of John Paul Getty III, may make the job easier.
Spacey had worked less than two weeks on the film, and his role has been described as a "looming presence," secondary to stars Williams and Wahlberg. (If nothing else, replacing the 58-year-old Spacey with Plummer, who is 87 and said to be Scott's first choice from the beginning, will remove the need for the time-consuming old-age makeup that was applied to Spacey for the role.)
Still, the task of swapping out a star weeks before release is daunting. It will require new promotional materials, and tweaking of the overall awards campaign. It's also unclear if the final film could possibly be ready in time to screen for critics groups (the New York Film Critics Circle is first out of the gate with year-end awards on Nov. 30) or the Hollywood Foreign Press Assn., whose Golden Globe nomination voting closes Dec. 7.
The studio is clearly banking on the skills and experience of Scott, whose directing career stretches back 40 years and includes such films as "Alien," "Blade Runner" and "Gladiator." "This is something only Ridley Scott can do," said a source close to the production.
As Oscar season begins to heat up, Sony is hoping to avoid the fate that befell the 2016 drama "Birth of a Nation." That movie saw its once-lofty Oscar hopes dashed virtually overnight when its director and star, Nate Parker, became enmeshed in a controversy over past rape allegations for which he had been acquitted.
With "All the Money in the World," one longtime Oscar consultant, who declined to speak on the record due to the sensitivity of the situation, says the film's fortunes will ultimately rest on its artistic merits.
"I think they can salvage it. To penalize an entire movie for the past indiscretions and terrible behavior of one of the many actors in the movie is unfathomable. If it's a good film, it's a good film."
Twitter: @joshrottenberg
ALSO
Who's next? High anxiety in Hollywood
Emmy-winning comic Louis C.K. accused of sexual misconduct in new report
'I Love You, Daddy' stars drop out of film promotion after Louis C.K. allegations; FX, HBO weigh in
Manhattan D.A. moving closer to criminal charges against Harvey Weinstein
Get the Indie Focus newsletter, Mark Olsen's weekly guide to the world of cinema.
You may occasionally receive promotional content from the Los Angeles Times.