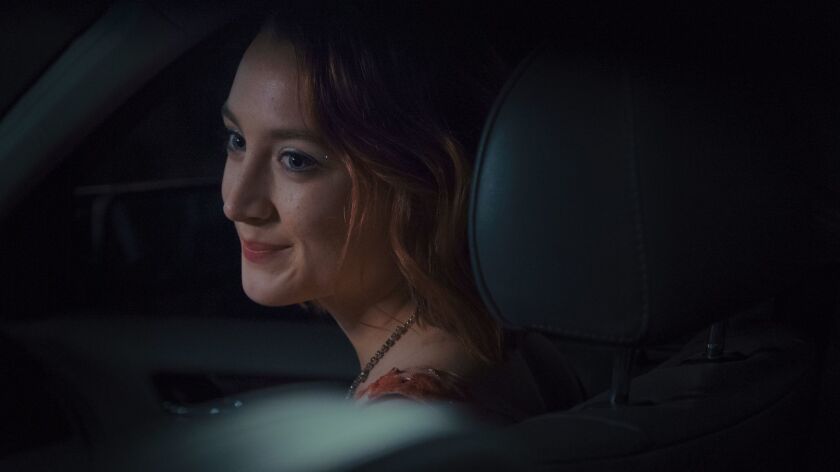 The National Society of Film Critics has named "Lady Bird" the best picture of the year, bestowing a total of four awards on Greta Gerwig's directorial debut.
The actress-turned-filmmaker was also honored for her directing work and screenplay. Laurie Metcalf, who stars in "Lady Bird" as the mother of an angst-ridden high school senior, was named best supporting actress.
The Society, comprising 59 movie critics from across the country, voted for its annual awards on Saturday. The organization was also a big fan of "Get Out," giving star Daniel Kaluuya the best actor prize. While Jordan Peele's horror film did not receive any other awards, it was within one vote of the screenplay prize and just two away from best picture.
Other victors included Sally Hawkins, who won best actress for her near-silent performance in "The Shape of Water" and more under the radar work in "Maudie," and Willem Dafoe, who plays the owner of a run-down motel in "The Florida Project."
Last year, the Society named "Moonlight" its top film of the year; that movie went on to win an Oscar for best picture.
Any film that opened in the U.S. in 2017 was eligible for one of the critics' prizes, which will be sent to winners via "scrolls suitable for framing." (The group does not hold an awards gala.) The critics dedicated this year's awards to film historian Richard Schickel, one of the founding members of the group, who died last February.
Here's the full list of winners:
Best Picture: "Lady Bird"
Best Director: Greta Gerwig, "Lady Bird"
Best Screenplay: Greta Gerwig, "Lady Bird"
Best Cinematography: Roger Deakins, "Blade Runner 2049"
Best Actress: Sally Hawkins, "The Shape of Water" and "Maudie"
Best Actor: Daniel Kaluuya, "Get Out"
Best Supporting Actress: Laurie Metcalf, "Lady Bird"
Best Supporting Actor: Willem Dafoe, "The Florida Project"
Best Foreign-Language Film: "Graduation"
Best Nonfiction Film: "Faces Places"
Special Citation for a Film Awaiting U.S. Distribution: Agnieszka Holland, "Spoor"
Best Experimental Film: "Good Luck," Ben Russell
Film Heritage Award: "One Way or Another: Black Women's Cinema 1970-1991," BAMcinématek; Dan Talbot for his pioneering work as an exhibitor and distributor in bringing worldwide cinema to the United States
Follow me on Twitter @AmyKinLA
---