Review: 'Land Ho!' embarks on two men's adventures in Iceland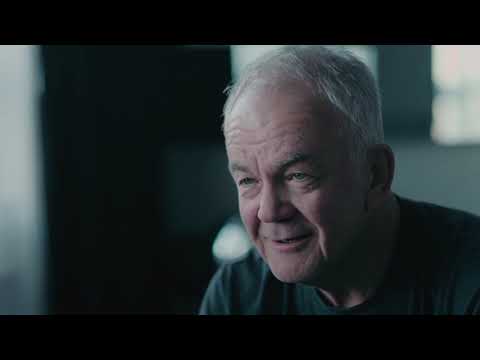 Betsy Sharkey reviews 'Land Ho!'
Calling something a feel-good film always feels like a pejorative, so let's just say that after seeing "Land Ho!" you are very likely to feel a good deal better.
This rather unassuming film is a bit like an amiable Iceland travelogue with plentiful shots of the country's stunning landscape and two aging gents as tour guide — one randy and gregarious, the other refined and reticent.
But don't be misled by its simple premise. "Land Ho!" is full of surprises, rich in the way it noses around the rocky terrain of aging in an indifferent world through the engaging performances of its two stars.
The core of the story is about a couple of 70ish brothers-in-law reconnecting during a trip to Iceland years after they'd drifted apart, divided by death and divorce. Veteran Aussie American actor Paul Eenhoorn ("This Is Martin Bonner") portrays the more retiring Colin and Kentucky-born, New Orleans-based oculoplastic surgeon Earl Lynn Nelson is the irrepressible Mitch.
Mitch is behind the Iceland trip and he's snagged an unsuspecting Colin into going with him with the lure of bought-and-paid-for first-class tickets and promises of hot mineral springs and beautiful "broads," as he so eloquently puts it.
The co-stars' disparate backgrounds are intriguing enough — to say nothing of their warring accents — but it is the friendship they create on-screen that is something special.
The film is the brainchild of Martha Stephens, who wrote and directed with Aaron Katz. Nelson is the indie filmmaker's second cousin and if you've seen any of Stephens' work — "Passenger Pigeon" and especially 2012's "Pilgrim Song" — you've gotten a taste of the good doc's rib-tickling mischief. It was only a matter of time until Nelson took center stage. Though for all his irrepressible bonhomie, it turns out he shares it quite nicely with Eenhoorn.
After Colin's protests are squashed one by one, a comfortable everyday-ness settles in. The guys take turns reading from the travel guide on the flight as the discussion dances around what each of them might, or might not, actually want to do. There are hints that while they may be friends and relations, they are not necessarily compatible traveling companions.
So natural are these conversations, including the many bumps and starts, it can seem as if the filmmakers merely let the guys ramble and got director of photography Andrew Reed to capture the interplay. But only a few moments in the film are improvised; most of those easy exchanges and testy disagreements are tightly scripted. The pair's chilly wait for a geyser to blow does offer up an entertaining glimpse of what the actors can do with a little downtime.
When a much younger cousin of Mitch turns up in Reykjavik with a friend for a fast 24 hours, Mitch turns it into a grand adventure, sending the backpacking grad students off with his credit card to buy clothes suitable for a night on the club scene. For all of his suggestive teasing, there is something so harmless about it that you immediately know he's all talk.
The trip begins in earnest when the guys head out to explore rural Iceland, which is most of Iceland. There are mishaps and magical encounters and more incredible shots of the countryside, but mostly there is Mitch and Colin's running conversation. As casually as the excerpts from the travel guide, the issues both men are working through begin to seep in.
For Mitch, who like Nelson is a surgeon by trade, it is the retirement he's been forced into (for the record Nelson continues to operate). For Colin, it is about mending a heart badly broken by divorce. For both, it is aging itself. Colin seems more resigned to it than Mitch, who never is far from a lighted blunt, never ashamed to hit on a passing female. Neither is ready to be written off.
Though Stephens and Katz have never directed a project together before, they manage to maintain a singular style and voice throughout. The filmmakers have a good sense of knowing when to break from the boys to weave in some of the sights, or put another human encounter or complication in their path.
The Iceland weather may be cold, but the conversations are warm and as Colin begins to thaw, it becomes a gentle reminder that life is something to be embraced. And that it is never too late to grab it with whatever gusto you've got.
Twitter: @BetsySharkey
---------------------------
'Land Ho!'
MPAA rating: R for some language, sexual references and drug use
Running time: 1 hour, 35 minutes
Playing: At ArcLight, Hollywood; Laemmle Royal Theatre, West Los Angeles
Get our L.A. Goes Out newsletter, with the week's best events, to help you explore and experience our city.
You may occasionally receive promotional content from the Los Angeles Times.