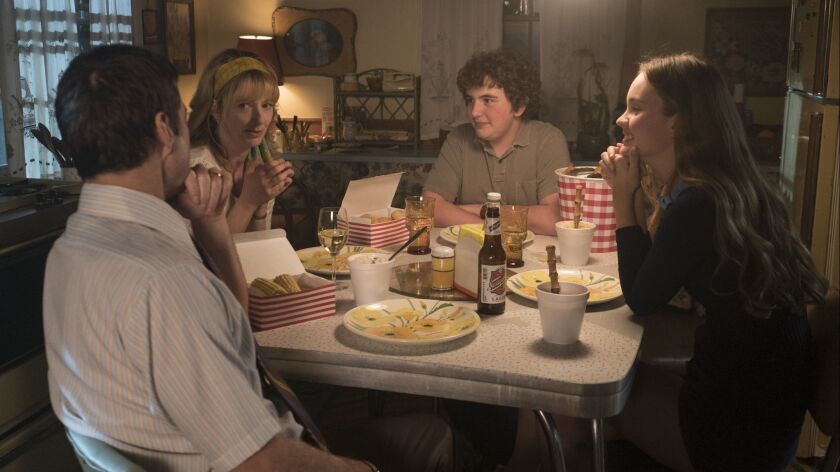 While it might not bring much that's new to the coming-of-age playbook, British filmmaker Jim Loach's sensitively-observed dramedy, "Measure of a Man," offers decisive proof that fresh and different is overrated when you've got a strong cast, a beautifully written script and fittingly measured direction.
It may be the summer of 1976, but it's business as usual for the Marks family, who is again spending it at their vacation home on New Jersey's Rumson Lake, much to the agony of overweight 14-year-old Bobby (an absolutely terrific Blake Cooper), who faces yet another year of being bullied by the resentful townies who don't take kindly to "summer people."
Not keen on facing the prospect of camp but anxious to get away from his bickering parents (Judy Greer and Luke Wilson), Bobby finds work maintaining the grounds of an expansive estate belonging to the imperious Dr. Kahn (Donald Sutherland), who proves to be a stern taskmaster and, ultimately, a fatherly mentor.
Based on Robert Lipsyte's loosely autobiographical "One Fat Summer," the screenplay by David Scearce ("A Single Man") updates the novel's 1950's setting to the U.S. bicentennial with keenly nostalgic results, accentuated by affectionate period touches and a soulful '70s score that's completely in tune with young Cooper's adroitly connected performance.
-------------
'Measure of a Man'
Rating: PG-13, for thematic content including some intense bullying, teen drinking and sexuality, and for language
Running time: 1 hour, 40 minutes
Playing: Laemmle Monica Film Center, Santa Monica; Laemmle Playhouse 7 Pasadena; Laemmle NoHo 7, North Hollywood
See the most-read stories in Entertainment this hour »
---