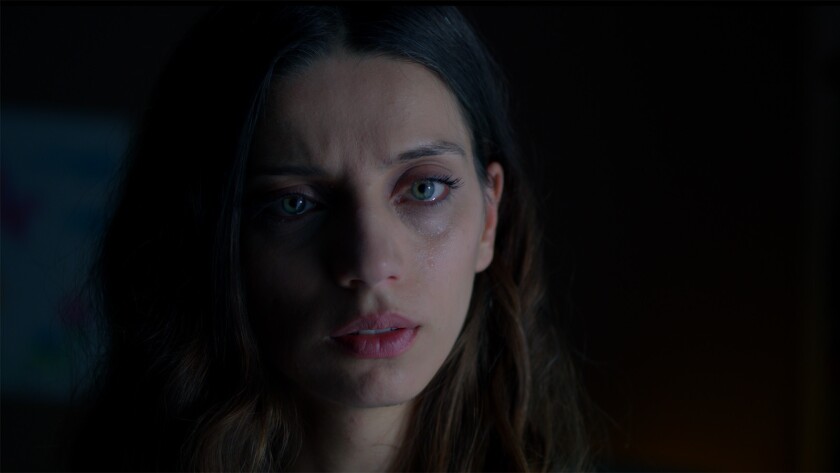 The idea that death may not exactly be "the end" for those who meet their maker — particularly in untimely ways — is certainly a hopeful thought. But the muddled, unevenly performed fantasy-drama "We Are Boats" (are we really?) doesn't make a very convincing case for it.
Despite noble intentions, writer-director James Bird's film contains a few too many less-than-engaging or compelling characters and situations to warrant the leap it takes to buy into this at times ridiculous and pretentious tale.
Angela Sarafyan (HBO's "Westworld") plays Francesca, a prostitute who's killed by a suicidal client then lands in a kind of ethereal way-station run by an officious (female) administrator peculiarly called Sir (a stiff Uzo Aduba). Sir "hires" Francesca to help people who are either about to die or need to improve their lives. If Francesca succeeds, she'll be allowed to say goodbye to the young daughter she left behind.
A crisscross of contrived or convoluted interactions follows involving a regretful dad (Graham Greene), an unhappily engaged couple (Luke Hemsworth, Adriana Mather), an unhappily married couple (Gaia Weiss, Jack Falahee), a chipper homeless woman (Amanda Plummer), an exploited friend (Justin Cornwell) and others.
Although Francesca is supposedly "pulling the strings" for these folks, both she and her mission too often get lost in the overly talky shuffle. And for an "inspirational" film, there's an unlikely excess of smoking, cursing and surly behavior.
-------------
'We Are Boats'
Not rated
Running time: 1 hour, 49 minutes
Playing: Stats March 8, Laemmle NoHo 7, North Hollywood
------------
See the most-read stories in Entertainment this hour »
---