Analysis: Oscar voters like what they like — and this year nominated the same films they always do
The Oscars aren't so white any more: This year's slate of nominees includes a diverse group across multiple categories.
Hollywood recognizes its own.
No matter how many old veterans leave the Academy of Motion Picture Arts and Sciences and how many new recruits arrive, the nature of the choices the membership makes rarely varies: The voters like what they've always liked.

For the record:
8:37 p.m. Aug. 9, 2022Added more cinema alternatives to the nominees.
They may want it in different packages, they may try to mix and match, but certain kinds of satisfactions are bred in the bone and will not be denied.
This dynamic was visible all across the 2017 Oscar nominations, starting with a record-tying 14 nominations for Damien Chazelle's "La La Land."
That film hit the jackpot by combining the traditional form of the musical with modern plotting and charismatic, up-to-the-minute stars Ryan Gosling and Emma Stone. And the fact that the whole thing was set on Hollywood's home turf certainly didn't hurt.
Live coverage: Analysis, reactions, snubs, surprises and more on the 2017 Oscar nominations »
Also benefiting from this dynamic was "Hell or High Water," a modern version of yet another venerable genre, the western. Set in today's West and touching on contemporary economic problems but peopled with familiar law-and-order characters, "Hell" took home four nominations, including best picture, best original screenplay, best supporting actor for the much loved Jeff Bridges, and best editing into the bargain.
Yet another case of well-worn genres rewarded for being brilliantly reimagined was science fiction standout "Arrival," which took the old-school "They're here" alien visitation trope to exceptional places and ended up with eight nominations, tied with "Moonlight" and second only to "La La Land."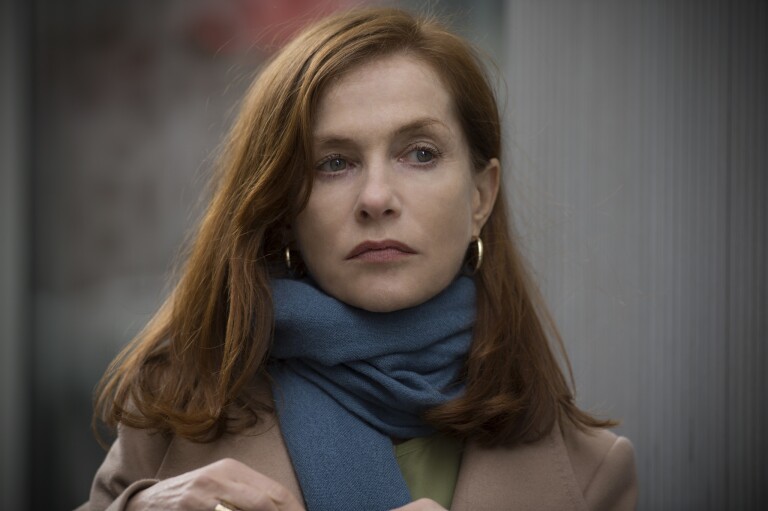 NOMINATED: Actress in a leading role - Isabelle Huppert
(Guy Ferrandis / Sony Pictures Classics via AP)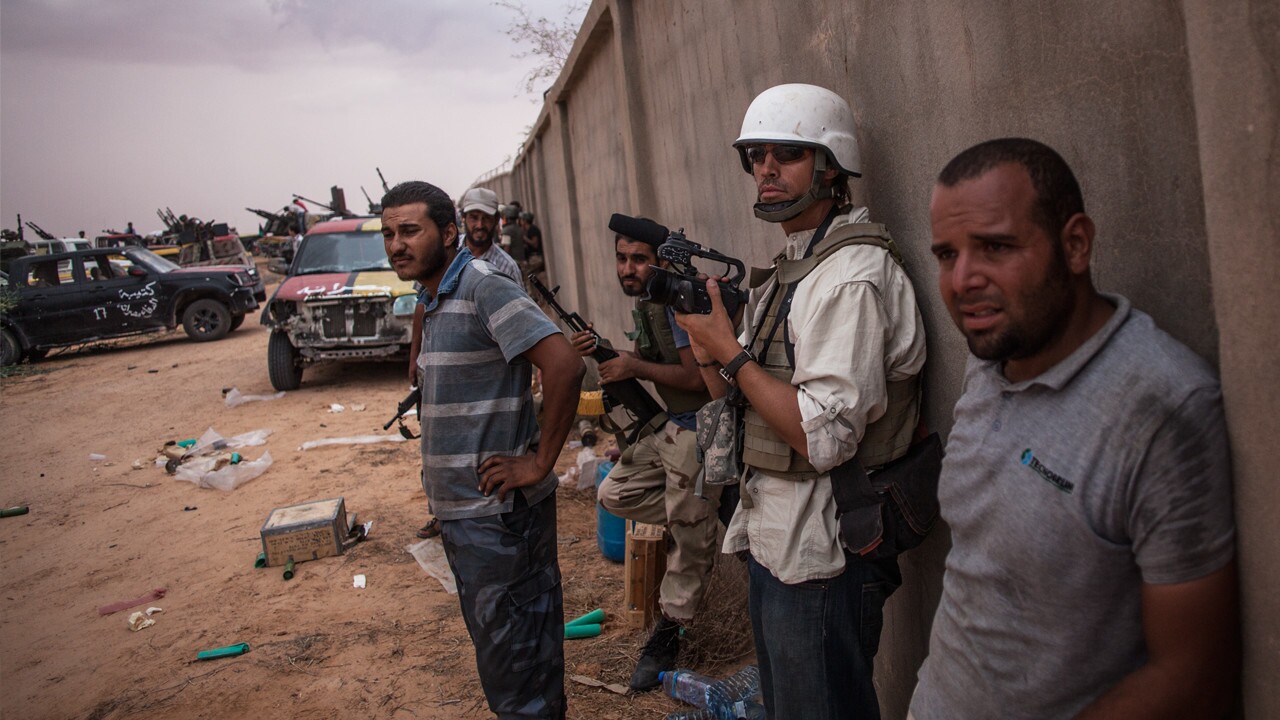 NOMINATED: Original score - "The Empty Chair"
(Manu Brabo / AP)
OSCARS 2017: Complete list of nominations »
Yet, in a perfect example of Oscar perverseness, though "Arrival's" success is impossible to imagine without star Amy Adams, she was not nominated in the best actress category. Go figure.
Also completely traditional in almost every way, except possibly in the inescapable tragedy of its plot, was Kenneth Lonergan's magisterial "Manchester By The Sea," which was rewarded with six top-of-the-line nominations: its three stars, picture, director and screenplay.
"Moonlight" would seem to be an exception to this tradition rule. After all, stories about growing up poor and gay and black with a crack-addicted mother are hardly standard Hollywood fare.
But, in a way that still seems almost miraculous, director Barry Jenkins and his collaborators gave this story the kind of emotional transcendence that the best Hollywood films have always aspired to, and even in unfamiliar surroundings the academy saw and recognized that.
2017 Oscar Nominated Films
Going with what's familiar also extends to the acting nominations. It's hard to make a case that Meryl Streep gave a stronger performance in "Florence Foster Jenkins" than Adams, or Annette Benning in "Twentieth Century Women" for that matter. But the acting branch really really likes Streep, and, doubtless energized by her fiery Golden Globes speech, dutifully gave her her 20th nomination.
Another familiar face who did well was Mel Gibson, who climbed out of the Hollywood doghouse by, yes, updating a familiar genre, this time, the war picture. Adding the kind of violence that Gary Cooper's pacifist "Sergeant York" couldn't have imagined led to six nominations, including picture, actor for Andrew Garfield and director for Gibson himself.
Being admired by the academy helped actors other than Streep get unlikely nominations, for instance Michael Shannon as a beleaguered sheriff in the otherwise avoidable "Nocturnal Animals."
And though "Elle" did not get a foreign-language-film nod, it's presence on the scene allowed the actors to remember that they'd always respected France's Isabelle Huppert but somehow had neglected to nominate her until now.
Perhaps the most fascinating example of Hollywood recognizing its own is in the perennially interesting foreign-language-film category.
With the exception of Germany's one-of-a-kind genre-bending "Toni Erdmann," all of the other nominees — Denmark's "Land of Mine," Sweden's "A Man Called Ove," Iran's "The Salesman" and Australia's "Tanna" — are overseas versions of the kinds of once-familiar adult entertainments that the studios have largely abandoned but voters still admire.
The documentary branch also went down a two-pronged path that very much echoes what it has done in the past. Though feel-good films such as "Twenty Feet From Stardom" have triumphed in the final vote, the nominators tend to have a lot of admiration for socially conscious films, and that is what happened this year as well.
Only one feel-good film ("Life, Animated") made the final five, with the other four slots not surprisingly going to serious issue films: "Fire At Sea," "I Am Not Your Negro," "O.J.: Made In America" and "13th."
Given all this love for films that voters feel comfortable with, it's predictable that things did not go especially well for films that either did not conform or did not reimagine themselves in acceptable ways.
Pablo Larrain's thrilling "Jackie" received only three nominations, for star Natalie Portman, costume design and score. And despite being one of the most acclaimed of modern directors, Martin Scorsese came away with only one nomination, for cinematography, for his austere "Silence."
And it would've been nice to have seen more nominations for the work of Jeff Nichols: His "Loving" did get a nomination for actress Ruth Negga, but was a wonderfully restrained piece of work throughout. And the other film Nichols released this year, "Midnight Special," was a thrilling exercise in genre humanism.
If you're not with us, the voters said, you're definitely without us.
ALSO:
The big Oscar nomination snubs and surprises
Jeff Bridges is an actor with wide range, eloquence and a new Oscar nomination
Are the Oscars still #SoWhite? A look at the diversity among this year's nominees
Meet Allison Schroeder, the NASA-loving writer of 'Hidden Figures' who was just nominated for an Oscar
---
Get the Indie Focus newsletter, Mark Olsen's weekly guide to the world of cinema.
You may occasionally receive promotional content from the Los Angeles Times.