How 'The Jungle Book' VFX team re-created a classic through cutting-edge technology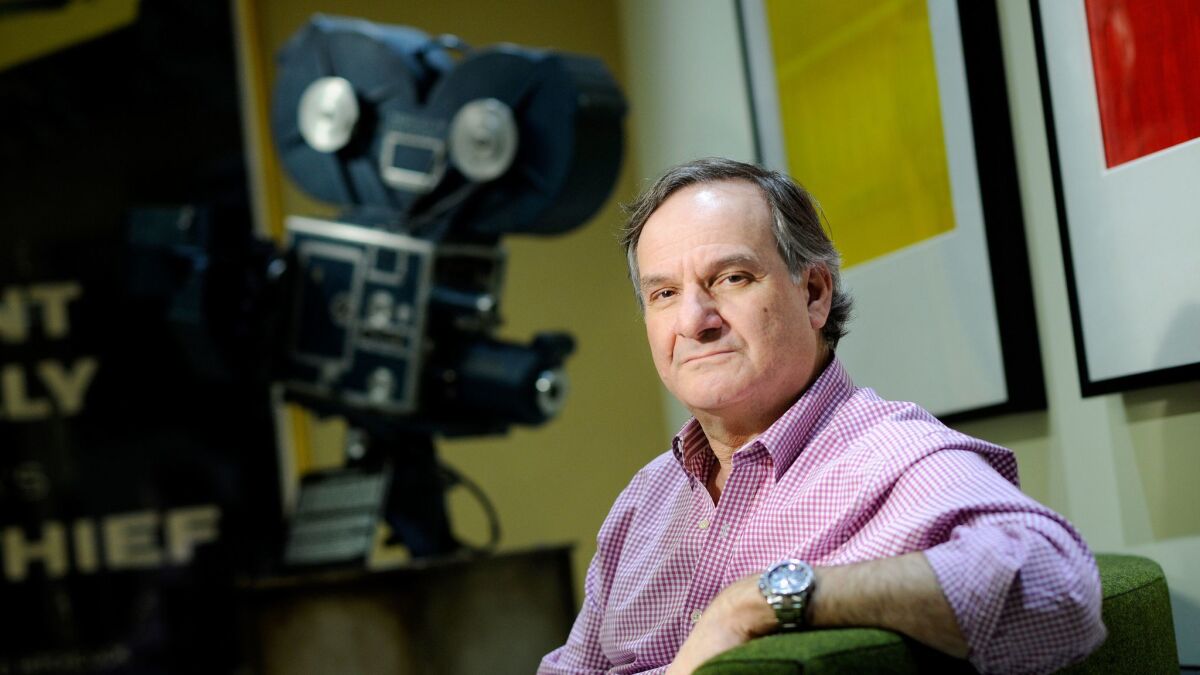 Last year's re-creation of Rudyard Kipling's 19th century tale and 1967 Walt Disney classic animated film "The Jungle Book" required the services of more than 800 animators, burned through hundreds of millions of render hours and honed the edge of cutting-edge technology.
Or as Robert Legato, the visual effects supervisor, put it: Each shot was its own science project.
And one that earned the visual effects team--Legato, Adam Valdez, Dan Lemmon and Andrew R. Jones — an Oscar nomination.
"I met [director] Jon Favreau at the end of 2013," Valdez said. "We talked about how to do an adventure film in the jungles of Asia without ever going there, and how we would make the audience believe in these animals and the relationship between Mowgli and these animals."
Shot primarily in a Los Angeles studio, the film's only live character was Mowgli, played by 13-year-old actor Neel Sethi. All the rest, including classic characters such as Baloo and Kaa, insects buzzing around them, even the mist in the jungle and sunlight falling between trees were created digitally. This work was executed by visual effects houses MPC and Weta Digital.
"For most of our crew it's about trying to take audiences to a place they would never encounter in their day-to-day life, and yet try to make them look and feel as completely believable as possible," Lemmon said.
To achieve realistic animal anatomy and behavior, teams of technicians and artists scrutinized animal movement for reference. The observations were then coupled with a special MPC system that simulates muscle, skin and fur and their relationship to each other.
Weta's Lemmon, who helped create the emotionally engaging apes on "Dawn of the Planet of the Apes" and "Rise of the Planet of the Apes," was brought aboard specifically to work on King Louie, who was voiced, and to a certain extent, played by Christopher Walken, Lemmon closely studied the actor's mannerisms and facial features and married them with the 11-foot digital primate.
King Louie, Lemmon said, can be quite charming and engaging, then turn dangerous and scary. "That was something Jon wanted to get into the character," he added," and was a lot of fun to play with."
The precision of computer technology brings its own set of problems; to achieve something truly life-like the team had to resist the urge to rely on the predictability of digital "perfection."
"We would add in what would be considered mistakes or things you live with in a regular film, like a shot going out of focus a little bit," Legato said.
With more than 80 years of combined experience in visual effects, the team has been on the forefront of groundbreaking visual effects. Separately, and occasionally, together, they have worked on films such as "Interview with the Vampire," "Apollo 13," "Jurassic Park," "Avatar" and "Lord of the Rings."
They also have lots of Oscar night experience; although this is Valdez's first nomination, it's Lemmon's third, while Legato already has two Oscars, for "Titanic" and "Hugo," and Jones has one for "Avatar."
Lemmon, who became obsessed with learning how to make movie creatures as a teen, recalls obsessively calling companies that owned the computers used to create them. After many rejections, he landed jobs at two companies, where he began learning visual effects software. At 18, he worked on his first film, "The Fifth Element."
Lemmon, Legato and Jones all worked on 1997's "Titanic," where the team's biggest breakthrough was the ability to simulate water.
"It took a tremendous amount of state-of-the-art computer power at the time," Legato said. "The water simulations we do today are much more realistic and much more incredible than we could ever do back then."
Likewise, Legato envisions that in the next 20 years the techniques used to create "The Jungle Book" will be commonplace. He predicts that filmmakers will be able to shoot entire scenes virtually and actors will be able to play younger versions of themselves.
"You can have Meryl Streep acting till she's 90 and look like Meryl Streep when she was 35 years old," Legato said. "I think actors' careers can extend for many years."
But for now, the team is just excited to be celebrated for their work on "The Jungle Book."
"There's so many talented people today in the industry, to be recognized by your peers at this level is an honor," Jones said.
For this year's occasion, Legato plans to break out his lucky tuxedo — a Hugo Boss number he wore for his previous wins.
"I need to wear this tux again to pad my chances a little bit," Legato said. "If I'm lucky this year, I'm always wearing it."
---
Get our L.A. Goes Out newsletter, with the week's best events, to help you explore and experience our city.
You may occasionally receive promotional content from the Los Angeles Times.