Kelly Macdonald makes an ordinary woman's life extraordinary in 'Puzzle'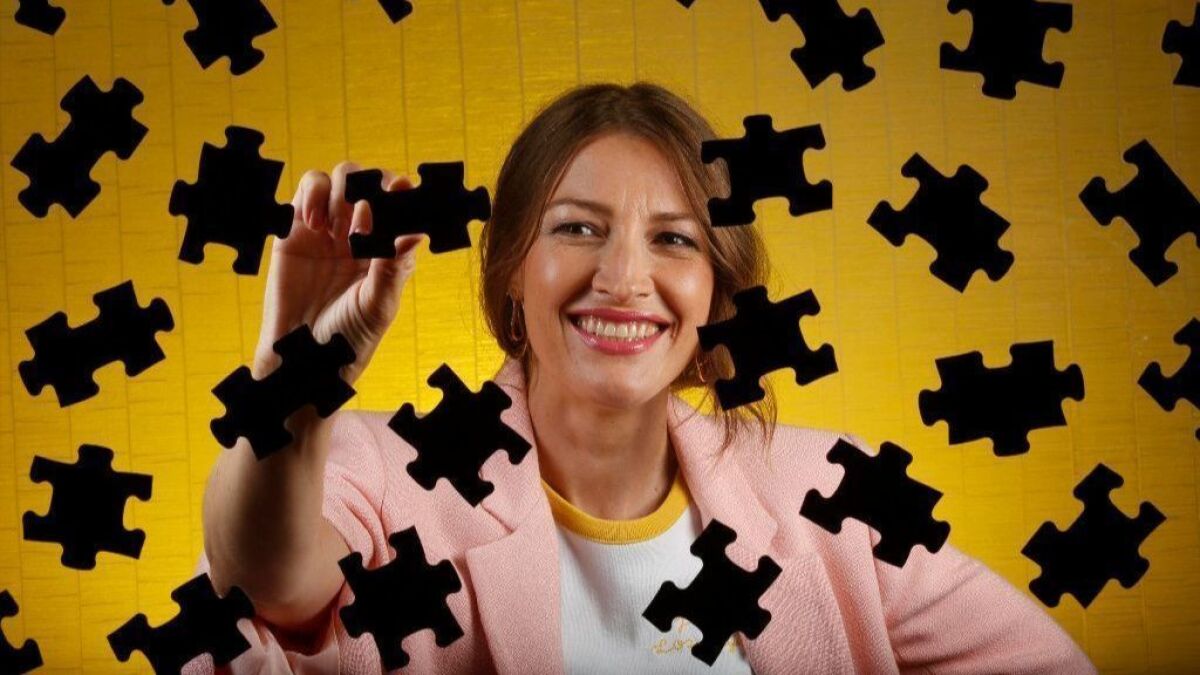 Cinematically speaking, America is in the middle of a neo-feminist tsunami: "Ocean's 8," "A Quiet Place," "Incredibles 2" and "Hereditary" on the big screen; "Killing Eve," "Sharp Objects" and, of course, "The Handmaid's Tale" on the small screen. Female-powered content. Action-adventurous heroines. Rape-culture revenge sagas. And characters unlike anyone you've ever met.
For all the national conversation about women on screen — and behind the camera, and at the center of stories — the results lately have been largely about women in extremis. Yes, there's the occasional exception — "Lady Bird," "Girls Trip," the Ruth Bader Ginsburg documentary "RBG." Movies that indicate at least some appetite for heroines less hallucinatory than "Wonder Woman." Still, the most prominent women on screen are robbing the Met, wearing tights and hanging out with Ant-Man.
So where does a movie like "Puzzle," which is now playing in limited release, fit in?
"I say this with a lot of joy," said screenwriter Oren Moverman, "but I don't think it does."
Based on the 2009 film "Rompecabezas" by the Argentine director Natalia Smirnoff, "Puzzle" is about Agnes (Kelly Macdonald), who leads the most sheltered of lives. A housewife in Bridgeport, Conn., she has two grown sons and a husband who owns a car garage. At the birthday party that she single-handedly throws for herself, she receives two gifts that knock her off her axis: an iPhone, which she regards as if it were a dog with two heads, and a 1,000-piece jigsaw puzzle, which — during one of her many empty afternoons — she puts together with savantish speed.
Her curiosity sets her on a path for more puzzles, and that path leads to an ad "desperately seeking puzzle partner," which in turn leads to Robert (Irrfan Khan), a reclusive inventor who needs a co-puzzler for a national competition. The picture, piece by piece, starts to come together.
While more than ripe as a metaphor, the jigsaw puzzles open up a whole new life for Agnes, and a whole new Agnes, and in portraying this, "Puzzle" belongs in a tradition that seems to have gotten lost in a general rush toward more sensational movies — and more sensational women.
Also, perhaps, a resistance to the fact that many women — and men — continue to lead what director Marc Turtletaub called "simple lives; authentic lives" — lives in which the drama is largely about the interior development of the character. That's something that was celebrated in female-centric films of the '40s, later in movies like "An Unmarried Woman," and is currently part of the work of a few filmmakers such as, say, Nicole Holofcener.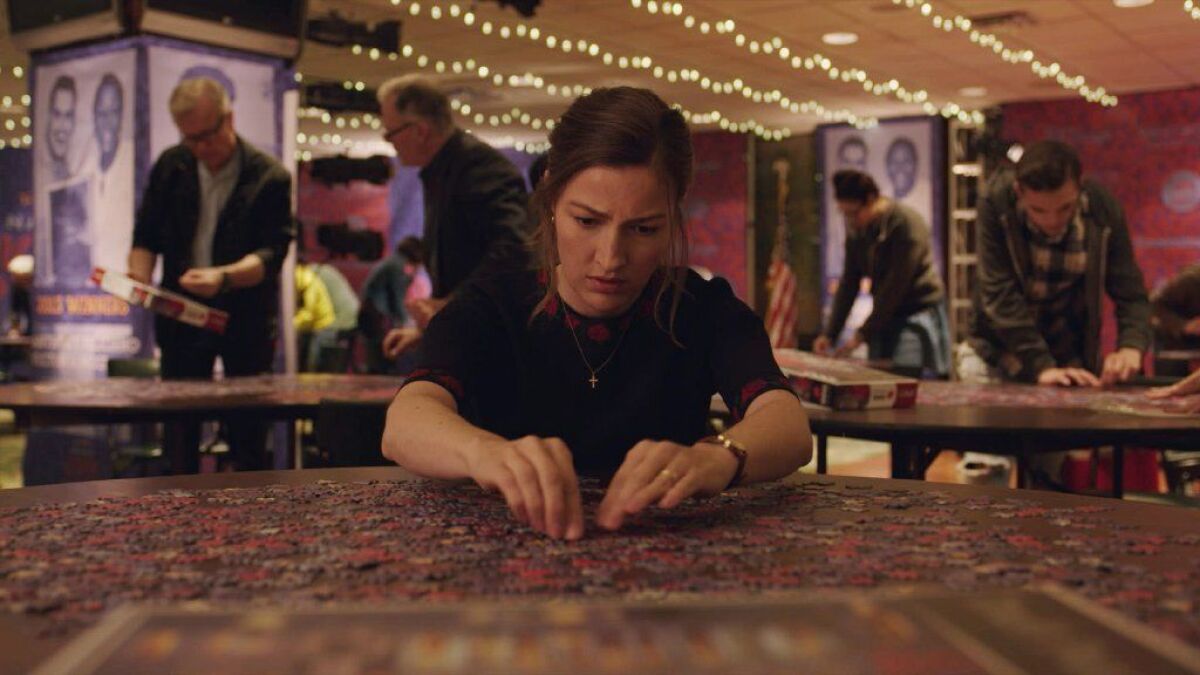 "I tend to think of it in an old-fashioned way," said Moverman, who with Polly Mann is credited with adapting the Smirnoff film. "What's refreshing to me is it deals with something that's not part of the current discourse, which is radical humanism. It's not revolutionary in any kind of way. But in this day and age, a humanistic, compassionate portrayal comes across as a radical departure from the great evil of our time, which is cynicism. And I say that as a cynic."
Filmed around New York City, "Puzzle" had a special attraction for Turtletaub, partly because it involves such a rare element — "a woman over 40 finding her true self" — and because, "I knew that woman. She lives in suburban Connecticut and dotes on her husband and sons. And before that she took care of her father. I grew up in suburban New Jersey and was raised by a woman who doted on her husband and her only son. So I knew that woman. In some ways this is a classic kind of story."
If the movie seems of another era, he said, so do the lives that so many people are currently living.
Macdonald agreed. "I think it's quite relatable," she said. "I think there's some things about Agnes that a lot of people will relate to in big and small ways — the way the kids take over your life, say. At the screenings I've been to, men are very responsive to it as well."
The thing about Agnes, she said, is that she's all alone. "Yes, she's surrounded by the men in her life," the actress said. "But she's definitely gotten lost inside herself. She's in there somewhere, and the puzzles unlock something. She has to discover who she is."
Macdonald's best-known work — in "Trainspotting," "Gosford Park," "No Country for Old Men" and her five-season-long, Emmy-nominated run as Margaret Thompson on HBO's "Boardwalk Empire" — has featured her as part of an ensemble. But "Puzzle," quite fittingly, is the story of Agnes, who makes her way through a thicket of men en route to realizing, and even articulating, her hopes and dreams.
Does Macdonald have hopes and dreams of being in a Marvel movie anytime soon? "Of course!" she said, laughing out loud. "Or maybe Agnes could. I'm sure she could knit herself a little mask. She could be Puzzlewoman."
Get our L.A. Goes Out newsletter, with the week's best events, to help you explore and experience our city.
You may occasionally receive promotional content from the Los Angeles Times.