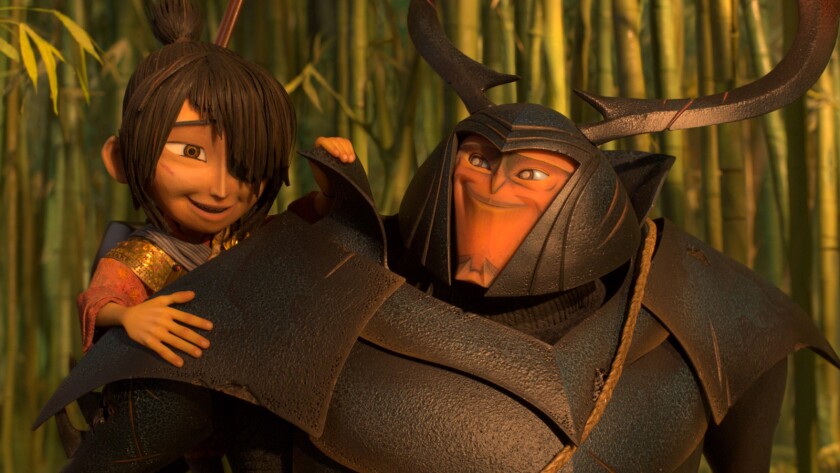 Our reviewers weigh in with lists of under-seen movies from 2016, as well as trends they'd like to see more and less of.
"Kubo and the Two Strings": In Laika animation studio's best film to date, directed by Travis Knight, the Japanese-influenced designs are beautiful. The animation of the origami figures feels spontaneous. If paper could move on its own, it would move like this. Why haven't more people seen it? Available on DVD and digital.
"Miss Hokusai": Keiichi Hara's evocative mixture of fact and fiction recounts the adventures of O-Ei, the unapologetically independent and talented daughter of the great printmaker Hokusai. Hara makes the bustling metropolis of 19th century Edo feel like a character in the story.
"My Life as a Zucchini": In contrast to the polished look of "Kubo," the simple puppets and more limited animation in this touching Swiss film suggest folk art. A charming, understated work directed by Claude Barras and set in an orphanage, it's slated for U.S. release in late February.
Year in review: Entertainment 2016 »
"Phantom Boy": This modest, noir-inflected fantasy by Jean-Loup Felicioli and Alain Gangol reminds viewers of the intimate pleasures of drawn animation. What "Phantom Boy" lacks in production values, it makes up for in imagination. Available on DVD and digital.
"Your Name": Writer-director Makoto Shinkai's runaway hit deftly fuses a gender-bending teen romantic comedy with reflections on the trauma Japan suffered in the Fukushima disaster of 2011. Already a hit in Asia, it will get a U.S. release in late February or early March.
More, please: The current flowering of stop-motion animation, exemplified by "Kubo and the Two Strings," "My Life as a Zucchini" and the lyrical passages in the otherwise disappointing "The Little Prince." Good news: Four-time Oscar-winner Nick Park is reportedly at work on "Early Man," a new clay-animated feature due in 2018.
No màs: Fart, poop, belch and pee jokes. Return them to the junior high boys' locker room, where they seem funny.
See the most-read stories in Entertainment this hour »
---