How 'Ask Dr. Ruth' director Ryan White became 'friends for life' with the 90-year-old sex expert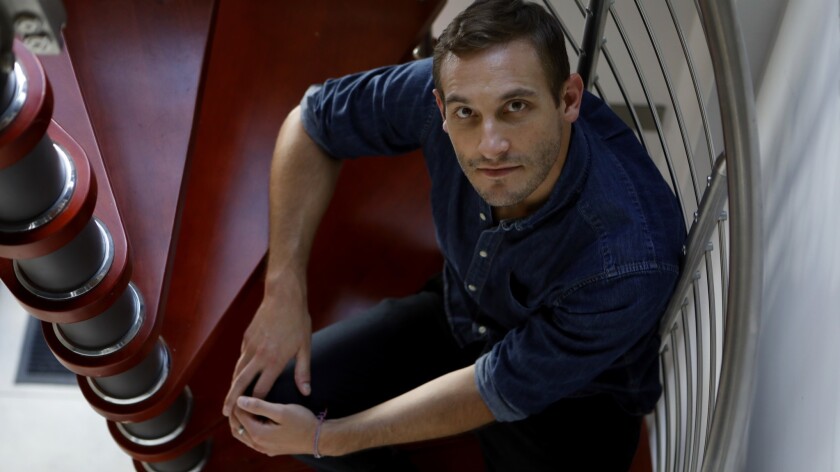 After devoting years of his life to making a seven-hour docuseries on child sex abuse in the Catholic church, Ryan White was in a dark place. He and his team had even worked on the Netflix project — called "The Keepers" — in a windowless office.
"I felt like I was blinded," the director, now 37, recalled. "I was disoriented and felt dizzy — a little stuck on how to continue storytelling when that world was so sad and felt like it hadn't been fixed."
Enter Dr. Ruth Westheimer. In 2017, just as "The Keepers" was being released, White was pitched the idea of making a documentary about the renowned sex and relationship therapist.
He didn't know much about Westheimer, other than that the 90-year-old spoke candidly about sex in a thick German accent. But as soon as he met her for dinner near her home in New York, White said, he was certain she would be the "medicine" he needed to emerge from his depression.
"Dr. Ruth coming into our lives — I just knew that type of energy would be healthy for me and my team," he said, sitting in his Atwater Village office, where he employs a staff of more than a dozen. "It sounds trite, but she is such a positive force that that has totally rubbed off on me. That's why our office has so much light now."
His resulting film on Westheimer, "Ask Dr. Ruth," is now streaming on Hulu. The movie is both a portrait of her storied career and a tale of resilience, revealing how after losing both her parents in the Holocaust at age 10, she went on to triumph over her circumstances and bring joy to the masses. The documentary premiered at the Sundance Film Festival earlier this year, where it received strong reviews as its subject went on a charm offensive around the Utah mountain town.
In April, with his pitbull Betty resting at his feet, White discussed the advice Westheimer gave him about his love life and why he thinks they'll always be "friends for life."
REVIEW: 'Ask Dr. Ruth' gently examines America's most famous sex therapist »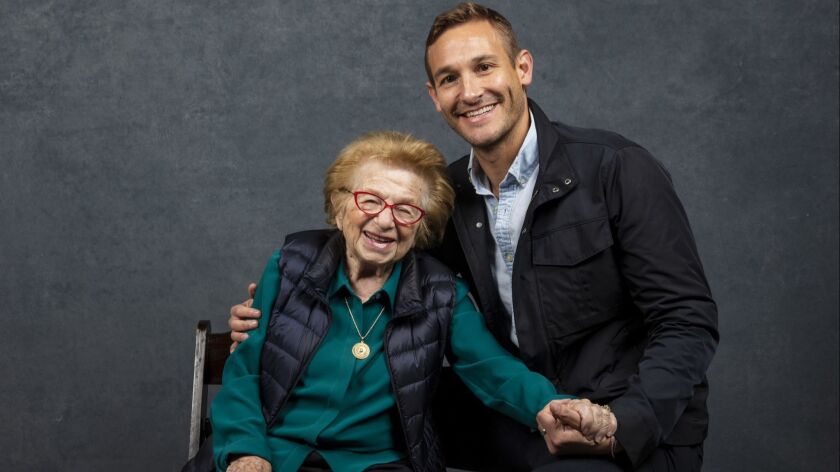 What was that first dinner with Dr. Ruth like?
I didn't know what kind of shape she was in for, then, 89 years old. I was like, "Oh, is she in bad physical shape? Is she all there?" And the moment I arrived, she popped up out of the chair and was talking a mile a minute. I was like, "She's not just all there, she's on fire." We were sitting at a square table, and she immediately pulled her chair next to mine and we ate next to each other with her hand on my hand. She wasn't just trying to win me over as a documentary filmmaker but she was barraging me with questions about my life and where I was from, which she does with everybody. Asking if I was dating anyone, what my mom thought about the fact that I wasn't at the time. And then watching her interact with everyone — like the waiter, and asking him where he's from. And then the Uber driver.
After that dinner, as she was getting into the car — she calls every driver "Mr. Uber" whether it's a Lyft, whether it's a black car, she says, "Hello, Mr. Uber." So Mr. Uber was waiting there as I was helping her into the car, and a man stopped her on the street. It was a gay gentleman who was probably 15 years older than me. It was a very short interaction, but he was like, "I was secretly listening to you on my Walkman in my bedroom before bed and I want to thank you for everything you did for gay young people who were listening to your advice." I didn't realize the impact that she had until I met her and started learning more about her and her story.
Dr. Ruth has said she's rejected numerous requests from documentary filmmakers in the past. How did she take to the filming process?
I remember talking to Serena [Williams] and saying, "I just want to follow you and be with you for a year on the tour. If you want me to make a biopic about your roots and where you grew up, I'm not interested." And she was like, "Totally. That's what I want to do." And Dr. Ruth, when I was explaining I wanted to follow her life, she didn't understand that as much.
So I would arrive at her apartment and she would be like, "What do we do?" I would say, "I observe and follow you to Boston when you're at the Forbes 30 Under 30 conference or go on your family vacation or hang out with you while you make phone calls all day." She just didn't understand at the beginning why I would want that type of access. So that's why the film totally breaks the fourth wall, because she's not a performer.
At the height of [her] fame, she was talking directly into the camera at a person speaking to her. She's not an actor. She was like, "What do you mean, just pretend you're not here?" She constantly wanted to be connecting with everyone, which is what I think is so special about her. The most revealing moments about her are her breaking the fourth wall.
RELATED: Dr. Ruth is 90.5 and living her best life, but an Oscar would be nice »
At Sundance, you and Dr. Ruth seemed extremely close. Did you bond with her more than you have other documentary subjects?
I was the only Christian on the crew — my cameraman and sound man and Rafi [producer Rafael Marmor] are all Jewish. So she loved that there was a Christian with her when we followed her to Israel. I was learning the culture and the language and the religion and getting her to show me her roots. She just thought it was funny. We were only in Israel for seven days or something, and one of the days she was hellbent on going to the Kinneret, which is the Sea of Galilee, where Jesus was baptized and supposedly walked on water. She wanted to make me go in it.
When we mapped it out, we were like, "Oh, this isn't close by." It was hours away from wherever we were, it had nothing to do with the film, and we didn't have a day. But she was like, "I want to do it." So we took a road trip for a day to the Sea of Galilee ... mostly for a joke. "We're gonna send Ryan down to the Sea of Galilee. We're gonna see if he can walk on water. He has to go in his underwear because he doesn't have his bathing suit. He has to return his wet underwear to me so I know he got in."
Did you agree to the trip because you thought it would help build trust with her, or because you just wanted to hang out with her as a friend?
It definitely wasn't calculated, like, "Let me win her trust." It was like, "This woman is so fun." It's Dr. Ruth. You're not gonna say no. It reminds me of my own grandma, where she can find so much fun in something so random and weird. The movie be damned, we can take a day off to do something fun that entertains Dr. Ruth.
Do people come up to her on the street and ask for sex advice?
I think most people just want to say hello or get a photo, which she always says yes to. But I've heard people ask her for sex advice for sure. That's the only time I ever really hear her talk about sex. I always say that the most surprising thing about Dr. Ruth is that she never talks about sex.
Have you ever asked her for sex advice?
Never once. I've talked to her about my relationship ad nauseam. She had already met [my boyfriend] David before we wrapped filming. When she first met him, she said, "You told me he was Jewish but you didn't tell me he was short!" She loves that he's short. … Her major concern with me in relationships is work. She's like, "I see how often you're here. Are you making time for your relationship?" She's always asking me about the time I'm dedicating to my relationship and making sure I'm putting enough time aside. Cellphones down. Dinners without devices. Things that are obvious, but they're hard for me to do, at least.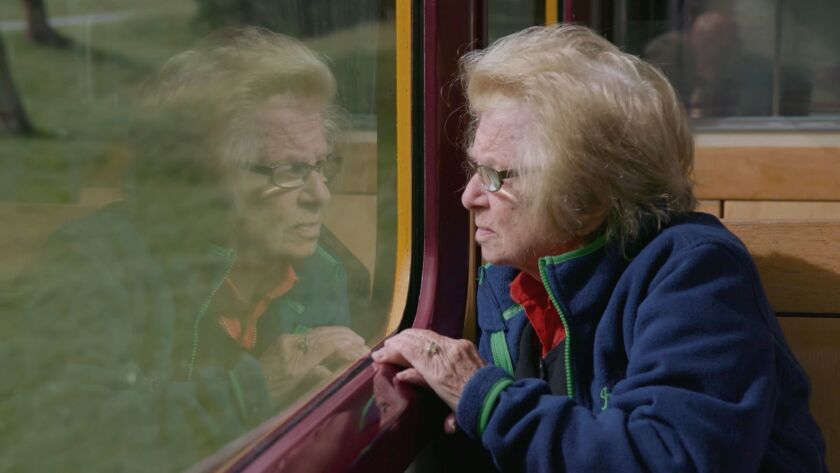 The one thing in the film she won't really talk about is her own love life since the death of her last husband, Manfred Westheimer, who passed in 1997. Why do you think that is?
She would never allow herself to get lonely. She's so obsessed with human connection that there's very few windows of time where she's alone, and if she is alone, she's on the phone with someone. She doesn't like to be alone. She hates not being busy. People always ask me and her: What's the secret to being so on fire at 90? My theory is if you never slow down, if every day you're going from morning to night — when do you have the time to slow down?
How often are you still in touch?
Almost every day. She doesn't text. In fact, we were going through her text messages and she didn't even know they were there. For years, texts have been coming in that just go into the ether. She doesn't do anything on her cellphone except talk on the phone. I think she would like texting if we could teach her how to do it, but she's not interested.
What do you talk about on the phone?
There's always a mission, even if there's not. It's like, "Let's go through the schedule together. Remind me, is there a section at the film festival? Where do I tell my guests to go?" And then, "How's your mom?" I think there will always be a mission — something on the agenda to talk about. She loves updating one on what she's done recently. So often it's like, "Had a wonderful lecture last night. 300 people there. It was an immense success!" Everything is with such positivity, too. The best lecture. The best class she's ever taught. I think whatever happened most recently, she just wants you to know how great it went.
Do you think you'll always remain in each other's lives?
She always says that: "Friends for life." We were in Washington, D.C., recently, and we said goodbye at the airport, and she hates goodbyes. As I was hugging her goodbye she was like, "I don't like saying goodbye to you." I was like, "Dr. Ruth, I'm gonna see you in a week." Every time I'm in New York I'm going to call Dr. Ruth and try to have lunch with her. Why would I not want to be around that as much as possible?
Dr. Ruth Westheimer answers questions sent in from readers on Twitter at the L.A. Times Studio at Chase Sapphire on Main.
Follow me on Twitter @AmyKinLA
---
The complete guide to home viewing
Get Screen Gab for weekly recommendations, analysis, interviews and irreverent discussion of the TV and streaming movies everyone's talking about.
You may occasionally receive promotional content from the Los Angeles Times.