Can you make a non-racist Tarzan movie?
There's a moment late in the new film "The Legend of Tarzan" when Samuel L. Jackson, playing an African American diplomat who hopes to expose the Congolese slave trade, starts firing a 19th century machine gun at villainous white colonialists in pith helmets. Loosely based on a real-life historian and Civil War veteran named George Washington Williams, Jackson's character is an archetype who never existed in Edgar Rice Burroughs' century old Africa-set Tarzan stories — a black hero.
"He's the real hero of the movie," "The Legend of Tarzan" director David Yates said of Jackson's Williams, who enlists a reluctant Tarzan, played by Alexander Skarsgard, as a kind of PR stunt. "All that racist baggage that belonged to the earlier books or earlier B-movies, there's no place for that. This is a modern film with modern sensibilities."
But the movie is called "The Legend of Tarzan," not "The Legend of George Washington Williams," and the poster shows Skarsgard, Australian actress Margot Robbie, who plays Jane, and some CG gorillas, without a black character in sight.
See the most-read stories in Entertainment this hour »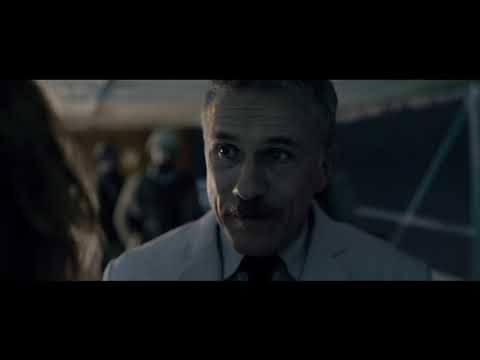 Watch the trailer for "The Legend of Tarzan."
In an era when a preexisting intellectual property is the surest route to a studio green light, "The Legend of Tarzan," which opens Friday, is the latest movie to attempt to reinvent a story born in a colonial era for more contemporary audiences. Earlier this year, Jon Favreau remade "The Jungle Book," based on Rudyard Kipling's stories of a boy living among animals in the Indian jungle, to critical and box office success, and in 2012 Andrew Stanton took "John Carter," about Burroughs' Confederate veteran superhero on Mars, down a rockier road at the box office. But because of its core idea and the popularity of previous iterations, the "Tarzan" update may be the trickiest.
Although "John Carter" had the lens of science fiction to soften the aging source material and "Jungle Book" had the advantage of telling an India-set story about an Indian boy, "The Legend of Tarzan" is inescapably about race.
More than 200 films have featured the Burroughs character, a white orphan raised by apes in the African jungle, and Tarzan has swung through multiple generations of radio and television shows, stage plays and video games. For generations of predominantly white audiences, Tarzan represented adventure and athleticism, but most adaptations were steeped in the paternalistic idea that it takes a white man to save Africa. (A rare counter-example is the "George of the Jungle" live action film and animated TV shows, which spoofed the yodeling pale guy in a loincloth).
"Tarzan is a time machine," said Matthew Hughey, a sociologist and author of the book "The White Savior Film." "He transports these 19th century views into the 20th and 21st centuries. He reassures audiences that down deep there is a natural order to things. In the age of the Black Lives Matter movement and Brexit, that's a pretty powerful story and it's retold over and over."
In the 1914 book "Tarzan of the Apes," the character introduces himself to Jane by declaring, "This is the house of Tarzan, the killer of beasts and many black men." In the black-and-white films anchored from 1932 to 1948 by former Olympic swimmer Johnny Weissmuller, black African characters were routinely depicted as background bumblers who needed Tarzan to solve their problems. More recently in Disney's 1999 animated "Tarzan" movie, the filmmakers dealt with their hero's cringe-worthy history by focusing narrowly on Tarzan and the animals, somehow managing to make a movie set in Africa without showing a single black person.
Tarzan films have left a deep imprint on many who grew up watching the character, including Tony Warner, a historian who helps curate the British Film Institute's African Odysseys program, featuring films by and about people from Africa.
"When I was 8 or 10, I was watching this Tarzan character on TV and in the background all the people looked like me. I asked my dad, 'Is that where you come from?'" said Warner, whose father had moved to England from the Caribbean country of St. Lucia. "As far as I was concerned, I didn't want to be African. From what I could see on TV, there was nothing good about being black. There was nothing to aspire to or identify with."
The new Tarzan film attempts to redress those ills in the character of Jackson, who is Tarzan's co-conspirator, and at times even his savior. Written by Adam Cozad and Craig Brewer, "The Legend of Tarzan" also stars Australian Margot Robbie as Jane, Austrian Christoph Waltz as a corrupt Belgian captain and Benin-born Djimon Hounsou as the leader of an African tribe bent on capturing Tarzan. The movie's native African characters, including Hounsou's chief and the friendly tribe who host Tarzan and Jane, are secondary to the narrative, providing a backdrop to Tarzan and Jane's love affair and a reason to get the couple back to Africa from their home in Victorian London.
In promoting the movie, Jackson has emphasized Williams' role in history and referred to the holocaust of tens of millions of Africans under Belgian rule.
On "Good Morning America" Jackson said Williams was "a bit of a rogue" whom he hoped audiences would find intriguing: "[Moviegoers] will go out and find more out about who George Washington Williams was and find out what King Leopold actually did in the Congo, which still has a resounding effect today."
"This is Hollywood's window dressing for political correctness," Hughey said. "They tried to add in this black sidekick, but I see it as a fairly trite way to assuage white fears and anxieties. In case someone makes a critique, [they can say,] 'Hey, we did have the Sam Jackson character.'"
Whether the film's anti-colonial message works from a storytelling standpoint is yet another problem. Some critics have suggested the update feels perfunctory, and audiences are showing tepid interest, with "Tarzan" projected to open at about $35 million domestically over the holiday weekend, a lackluster performance for a movie that cost $180 million to make.
"There are so many other interesting tales to be told that Hollywood hasn't told," Hughey said. "Why recycle this one?"
Times staff writer Amy Kaufman contributed to this report.
ALSO
Alexander Skarsgard tries to update Tarzan's legend — and impress Dad. No pressure
'Wreck-It Ralph' sequel from Disney set for 2018
Every Steven Spielberg movie ranked, from first to worst
Review: Steven Spielberg's 'The BFG' seeks to recapture the heights of 'E.T.'
'Finding Dory' and 9 other family-friendly movies to check out this summer
Get the Indie Focus newsletter, Mark Olsen's weekly guide to the world of cinema.
You may occasionally receive promotional content from the Los Angeles Times.